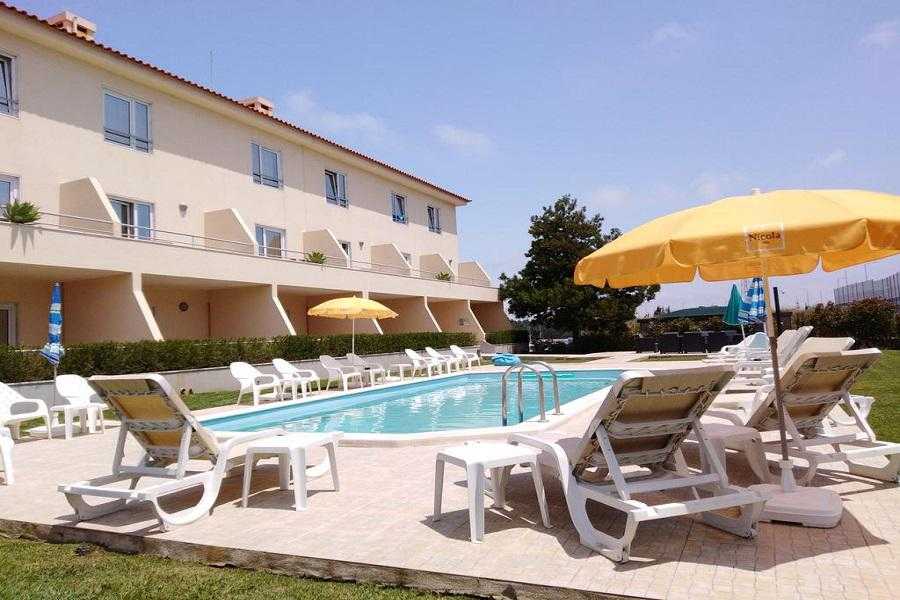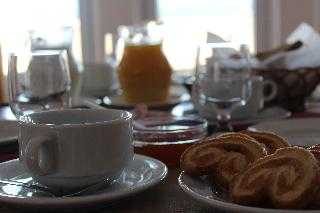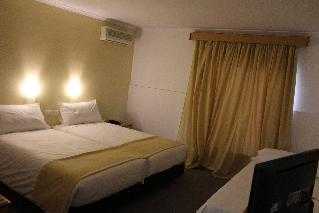 TripAdvisor Review
Based on 117 review
See all
Boasting a privileged position with views to the beautiful town of Sintra with stunning monuments and palaces, these charming apartments are conveniently located 4 kilometres from Estoril and Cascais beach resorts and only 20 kilometres from Lisbon, Portugal's capital city. Guests will be a stone's ...
More details
Availability
Select the date of your trip
Select the date of your trip to check room availability.
Property Info
Boasting a privileged position with views to the beautiful town of Sintra with stunning monuments and palaces, these charming apartments are conveniently located 4 kilometres from Estoril and Cascais beach resorts and only 20 kilometres from Lisbon, Portugal's capital city. Guests will be a stone's throw from Cascais Shopping Centre and a myriad of impressive beaches and golf courses. The comfortable guest rooms feature a modern and contemporary look to make guests feel completely at ease and some of them even include a private balcony with nice views to the garden area and the swimming pool. ...
More details
Check-in starts at: 15:00
Check-out ends at: 11:00
Property Amenities
Guest rating
TripAdvisor
Travelers rating
Excellent

15

Very Good

36

Good

34

Reasonable

17

Bad

15
Travelers profile
Business

16

Couples

43

Solo travel

1

Family

29

Friends getaway

20
Scores Summary
Cleanliness

Location

Rooms

Service

Sleep Quality

Value
Did the job!
Reviewed 3 july, 2018
Lovely hotel. next to a shopping centre. beds were really comfortable and so was the bed wasn't expecting that surprise room had everything. Friday, sick , hob. bathroom was perfect for what you pay it really is great value disliked the fact I couldn't order dinner . the only food I could order was a toast cheese and ham sandwich. found that very strange. breakfast was good. seemed to be allot staying at the hotel so it does well. maybe some water in the room when you arrive would be nice but I suppose it is an aparthotel. pool are was lovely couldn't fault it. you are next to a motor way but we stayed at the back of the hotel not facing the pool and had a gorgeous view of the mountains and couldn't hear the road . drink and food was fairly priced at the hotel. would recommend it and advise a car for the trip . also food would have been nice also!
Rocky79_10
price vs quality is good
Reviewed 15 january, 2018
We needed to book urgently a hotel near Lissbon/Sintra. and this hotel, that we didn't knew, appeared in the search. Good reviews and excelent price and therefore we choose this one. But because the price, the expectation was not that high (although the reviews) . The hotel is very good located, with a shopping mall very near. When we got there it was a little confusion to find the check in (also to park the car) and the ouside of the hotel was representative of our low expectation. But once we entered and saw the front desk and interior and the clerk we were surprised and our expectation got bigger. Because we made a late check in we didn't went directly to the room, but went to the shopping mall to have a dinner. Then the returned to the hotel, used the garage (not very big) and went to the room with twin bed. The room is confortable. It's not the most modern one (decoration and kitchen for example), had a 32'' LED TV with large choise of channels. But when we saw the badroom then expection returned to the begining and we though, ok it's only 30€ (for example the badtub didn't had the switch to the shower). We sleep well (although sometimes we heard the "neighboor rooms". Wake up and went the breakfast. Nice room and we assumed we had some choises, what probbably was true at 7.00 am. At 10.00 we didn't had any ham or cheese , from two coffe machines only was working, but we had eggs and bacon and toast...again...for 30€ it was good.Probably it would better if they had more then 1 employee in the room (and he look more then a guest then a emploeyee) .And the price vs quality is the main though to evaluate this place. It's nice, confortable and for a night sleep and breakfast for 30 € you can´t ask much more (if it deserves the 8/10 evaluation? probably not)
nelsonbatalha
Chill time
Reviewed 11 september, 2017
Stayed here for couple of nights while in Lisbon. Nice room, comfy bed with balcony next to pool which lovely an peaceful to sit by as had pool to ourselves. Few Minutes walk to huge cascias shopping mall which is fab. Only €10 in taxi to visit Sintra which is a must as its very beautiful
manz929
An absolutely great place - stayed for 2 weeks
Reviewed 2 september, 2017
Well, I actually checked the review before booking and thought its better to go with a Airbnb place which turned out to be horrible. I had booked this place as a backup. I ended up going there and was pleasantly surprised. The apartments are very good. The service from front desk is exemplary. Tiago, John Carlos, Fathima and Alex - all of you were amazing and very helpful. The lady at the breakfast room was great as well and she loves the kids and helps them out. Let me provide more details. 1. This is not in Lisbon.. It is in near Sintra which is 30 miles away. 2. You better have a car. This place has buses and you have uber operating unofficially, but without a car it is not great. The buses cheat as good as cabs in a third world country. 3. This place is windy because of the location. It is right near the hills and you sometimes hear the wind noises and is tough to walk back from the back parking lot during windy times. 4. Cascais shopping on the other side of the highway is walkable and I went around 10 pm by walk and you can get everything you need there. It is a safe walk as well. The shops are open till 11 pm and restaurant's till midnight. Things they can improve on: 1. When the guest checks in, please give them a list of services offered, let us say how laundry can be done, swimming pools hours etc. 2. During check in, please prove a list of things that can be asked for the kitchen. Such as dishwashing liquid. These things must be always left there. For example, a knife was not there in the kitchen and I ended up buying it. But how can there be a kitchen without knife. 3. One day, I had asked for the ben linen to be replaced and the service lady could not do it as the laundry machine was broken. While I accept this is a abnormal situation, I think there must be enough buffer to cover these issues. Ok, now why the 5 star.. Well, this place is above 4 star because of its front desk and the breakfast and the rate you can get. For that price with underground parking included and the safety of the place, with location in mind its really good. Tips: Even if underground parking lot is full, drop your family there and ask them to hold the back door open for you. This way you avoid the windy walk back from the parking lot.
lucky_lak
Below average
Reviewed 9 august, 2017
We went to this hotel after our rbnb had been canceled last minute. The hotel is quite far away from lisbon (good 30 min to belem). We had a car so it was ok for us and we could visit the places we wanted. The view from the room was the motorway only a few meters away. The noise was surprisingly low but the view very poor. The hotel owns a pool which is located between the hotel and the motorway. Anyways the pool is very clean and so are the surroundings of it. The hotel is not really appealing to stay in for longer than a night of sleep. Oldfashioned furniture, old and not very clean carpet... Very poor breakfast, low quality, awfull Scrambeld eggs. Only plus: espresso machine, fresh watermelon, plain iogurt. The staff is very friendly. Ok if you need a basic place to sleep whilst visiting the surroundings by car.
rudinata