Omni Barton Creek Resort & Spa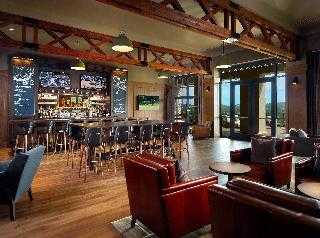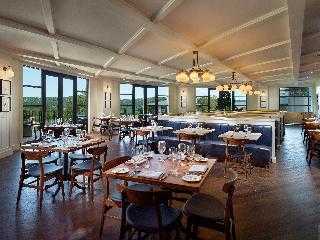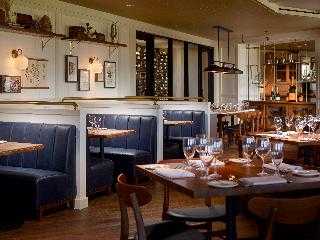 TripAdvisor Review
Based on 200 review
See all
Please note that this property may have limited services due to social distancing guidelines. Valet parking, bell service & concierge are available daily. The restaurants will have limited hours until further notice. Texas Spice is open Monday-Wednesday 630am-10:30am & Thursday-Sunday 6:30am-11am. N...
More details
Availability
Select the date of your trip
Select the date of your trip to check room availability.
Property Info
Please note that this property may have limited services due to social distancing guidelines. Valet parking, bell service & concierge are available daily. The restaurants will have limited hours until further notice. Texas Spice is open Monday-Wednesday 630am-10:30am & Thursday-Sunday 6:30am-11am. Nopales is open daily 10am-7pm. Crenshaw's is open Sunday-Thursday 11am-10pm & Friday-Saturday 4pm-11pm. Bob's Steak & Chop House is open daily 5pm-10pm. Jim Bob's is open Sunday-Thursday 3pm-12am & Friday-Saturday 2pm-1am. Blind Salamander is open Sunday-Thursday 4pm-10pm & Friday-Saturday 4pm-9pm. ...
More details
Check-in starts at: 15:00
Check-out ends at: 11:00
Property Amenities
Reception services
Concierge
Guest rating
TripAdvisor
Travelers rating
Excellent

123

Very Good

26

Good

24

Reasonable

18

Bad

9
Travelers profile
Business

56

Couples

35

Solo travel

2

Family

35

Friends getaway

11
Scores Summary
Cleanliness

Location

Rooms

Service

Sleep Quality

Value
Very Well Done
Reviewed 4 january, 2022
My wife and I drove down for a 3 day golf trip before the holidays kicked into full swing and had a wonderful experience. EVERY employee that we dealt with starting with the bellmen, to front desk, to housekeeping , to restaurants, to golf was terrific...especially Luis in Crenshaw's and Michael (Manager) and Stephen our server at Blind Salamander. The food and service were outstanding. It was the first time we had visited Omni BC since the big renovation and it was nicely done. will definitely return.
Ken M
Luxury and Sweeping views in the Austin foothills
Reviewed 1 january, 2022
The Omni Barton Street is a spacious Resort about 10 miles outside of Austin but also provides easy access to all the Austin downtown nightlife, State Capitol and Lake Travis. That said, you could spend three or four days here and never leave and be quite happy. The good. Great location surrounded by beautiful grounds and golf courses, with four pools heated to 83° including an infinity adult pool and large hot tub. All the pools provide a great view of the surrounding "hill country" and overlook holes 10 and 18 of the Fazio Foothills course. There are 7 to 10 fire pits with one large one in front of one of the restaurants... although snagging a spot at them can be a challenge, when you do, they provide a relaxing and conversational area that is peaceful and inspiring. The exercise facility and workout room is the largest I've ever seen in a hotel with three separate levels including an indoor track and indoor pool. There is nothing you lack for in this facility, which also includes 2-4 classes per day (extra fee for classes) The hotel host many conventions, meetings and events however between Christmas and New Year's is relatively quiet with only 50% capacity or less. If you are going to stay here and plan to golf, ask which of the three on facility courses are going to be available, the days you are on site. The "members" have access to one of the courses each day and tournaments sometimes take up another or two other courses leaving you just 1 or 2 of the four courses as a "resort guest". The food is pricey, but tasty... and although a Keurig provides in room coffee... it you want some fresh brewed at the Velvet cafe just off the lobby, plan on $6.50, before tip. We ate a just one on site restaurant (choosing to have most meals in Austin) and the Texas Spice was tasty and well served. Now for some challenges. We had a car and self parked leading to a 5 to 7 minute walk to our room , from the garage, uphill. Weather was perfect but I could see if it was 90° or more it would be a tough walk although you can serpentine yourself through the hotel events area, if AC is necessary but that ends up adding three or four minutes to your hike. I never found is difficult to find parking, but would not want my wife walking back from the garage, late at night, alone. Valet is $37 a day or $12 for four hours or $24 for eight hours. I thought this was a bit high for "Texas" but the valet guys were responsive and professional. Our room was well appointed with two queen beds (no rollaway allowed) plus a small balcony that overlook the parking lot , members pool and good views of the hill country The hotel offers many activities including a wonderful spa, but in truth, this is a golf resort. We utilized the Golf package and found the Fazio Canyons our favorite, followed by Fazio Foothills and then the Crenshaw. There is a fourth course, the Palmer, but it is about 35 min away from the hotel, so we did not play that course. All courses are above average difficulty with undulations and elevation changes featuring the surrounding hill country. Overall, I would recommend the hotel, for families, couples or a buddies golf trip. It's pricey but the amenities are wonderful.
CoachJDC
Spa staff and quality of service
Reviewed 27 december, 2021
My mom and I were each gifted a 100 hour massage for Christmas. I was lucky to land a wonderful LMT however my mother walked out extremly upset about the quality of her massage and a very unpleasant and strong scent of her LMT. We addressed this upon checkout which was truly the most dissapointing experience. The guy at checkout didn't apologize one bit not did he offer any resolution. A young girl stepped in asking what the issue was. After we explained, once again, zero empathy and all she said she could take off 20% off, well, that was the same 20% they automatically added to our bill for each of us. So yeah, never again! No wonder the members I know there go elsewhere. Major fail from Omni BC, you need to do better if you actually care about local customers returning.
Michele A
Relaxing and Luxurious Resort with Great Scenery
Reviewed 8 november, 2021
We selected this resort at the recommendation of a family member and based on these reviews. This is a large, sprawling resort with a relaxed atmosphere. It felt like a sanctuary tucked away in the hills of Austin. The resort map available on the website and at the desk was helpful in getting oriented. A favorite area in the resort was the patio adjacent to the lobby with rocking chairs and easy access to the bar and, of course, the view. The gas fire pits were fun at night - no odor in the clothing. We found the exemplary staff to be very friendly without being stuffy. Our room was on the 4th floor of the Cedar building with a great view of the golf course and the hillside beyond. The room was modern and contemporary with charging ports on the nightstand and rheostats on the light fixtures. A highlight was the large floor to ceiling window. The bed was very comfortable. We were here mid-week and there were company gatherings in the resort which seemed to have the hotel near full yet there was still a relaxed pace. Blind Salamander was our best dining experience at the resort by far. Our table was adjacent to the window, with another great view. The fitness center and pool areas were very impressive. The parking garage was a bit of a walk through the ballroom area but it was not too excessive. It requires only a few steps outside the ballroom to get to the garage. Country music was played in many areas of the resort and that may be an issue for some. It seemed to be mixed with other music as well. This was a very pleasant and enjoyable experience and I would highly recommend this resort.
travel4fun001
We were hoping for more.
Reviewed 5 november, 2021
Reading the reviews I thought this was a no brainer. To tell the entire truth most reviews were correct in there assessment. The staff is great. They know there job and a re well trained. The room is also great. We were very comfortable and well taken care of. The restaurants were a major disappointment. We tried The Blind Salamander for dinner. The service started out bad with watching others who were seated after us get there drinks and have there orders taken. We ordered the Crab Cakes and the Salmon with the Shrimp and an appetizer. The shrimp were the best part of the meal although it is hard to mess up five shrimp. The Crab Cake was the biggest disappointment. My Wife took one bite and could not eat any more. I asked to try it and in taking a bite I understood why. It tasted like cheep cologne or rotten flowers. The Salmon was no better. It was under cooked to almost raw. I do understand that salmon is supposed to be lightly cooked but this was beyond anything I have had in the past in its raw state. The curry they plated it with was almost silly in it presentation and tasteless. For a dinner that cost about $200.00 for the two of us I again was hoping for more. No a couple to give up we thought we would try breakfast. We tried the Buffett. My Wife wanted a Mimosa and I wanted hot tea. 20 minutes later we had neither. My Wife ordered off of the Menu. She wanted a Bagel and some fruit. When they they finally came I was at the Buffett not wanting to wait any longer. I came back with dry scrambled eggs and dry sausage. I was finished with my meal when she received her order. That was a $100.00 breakfast. Again I was hoping for more. The reason I came to this resort was to not have these kind of issues. I have no problem in spending what ever is needed to get what is expected from a "4 star resort". The Spa was great and by it self would be a fine place to relax. We might come back if there were some basic changes that would be looking after the details for your customers.
Twinscrea