Staybridge Suites Austin Northwest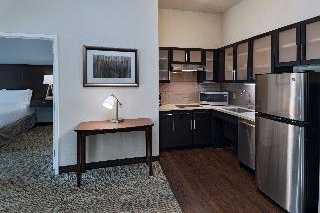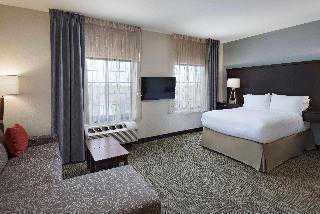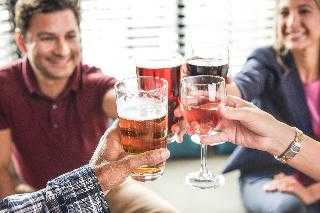 TripAdvisor Review
Based on 242 review
See all
Guests at the hotel will enjoy having easy access to the 6th Street Arts Entertainment District, Texas Capitol Building, the Austin convention Center, Frank Erwin Center and the University of Texas at Austin Hook'em Horns. The University of Texas at Austin Lake Travis is minutes away from the hotel ...
More details
Availability
Select the date of your trip
Select the date of your trip to check room availability.
Property Info
Guests at the hotel will enjoy having easy access to the 6th Street Arts Entertainment District, Texas Capitol Building, the Austin convention Center, Frank Erwin Center and the University of Texas at Austin Hook'em Horns. The University of Texas at Austin Lake Travis is minutes away from the hotel with easy access to all the great Austin attractions in the area. Various bars, pubs and restaurants are just a short drive away and shopping venues are approximately 6.4 km away from the hotel. Austin-Bergstrom International Airport is also just minutes from the establishment. The property is an al...
More details
Check-in starts at: 15:00
Check-out ends at: 11:00
Property Amenities
Wellness facilities
Servicio de lavandería
Business Facilities / Facilities
Coffee/Tea Maker
TV
Con una terraza y jardín donde descansar y comodidades como conexión a Internet wifi gratis, ¡no te faltará de nada! Se ofrece además asistencia turística (adquisición de entradas), una zona de pícnic
Balcony
Protective screen or physical barriers in appropriate areas
Coffee/Tea Maker
Wheelchair-accessible registration desk
Business center
Guest rating
TripAdvisor
Travelers rating
Excellent

136

Very Good

65

Good

21

Reasonable

7

Bad

13
Travelers profile
Business

75

Couples

44

Solo travel

20

Family

75

Friends getaway

11
Scores Summary
Cleanliness

Location

Rooms

Service

Sleep Quality

Value
I've stayed here several times. Always excellent !
Reviewed 23 november, 2021
Ken the manager was super helpful with a noise issue. They have a shuttle that was a godsend during my eye surgery at Austin Eye just across Hwy 183. Since I was alone and couldn't drive I was wonderful to be taken and picked up by a friendly driver. I stay here every time I'm in Austin 😊
parklaurel
This hotel does not believe in honouring reservations
Reviewed 14 september, 2021
Remember that Seinfeld episode "Reservations" about the car company taking the reservation, yet having no car available? They know how to TAKE the reservation, but NOT how to HOLD the reservation! That's what happened to me: four months after booking my hotel online (confirmation # 28869436) on their website, @Staybridge Austin North Parmer called to inform me they are unable to honour the reservation. Since I am attending an international event, hotels are now either booked or super expensive. As an @ihgrewards member, I am super disappointed with #ExperienceIHG @IHGService Basically, they turned THEIR error ("we had a glitch in our system") into MY problem, and offered no support or help. As a Staybridge customer, expect to be on your own!
CaptainMobile
Don't expect breakfast or coffee or juice. Apathetic management here.
Reviewed 18 august, 2021
It's hard to decide whether to leave 2 stars or 3. In some aspects, I'd give 5 stars. In other ways, it's zero. It was rather expensive, and that would've been ok if we had any breakfast, but there was nothing, not even coffee on our second day. We are in the midst of a pandemic and so I can understand that services may be limited, but to have nothing? There were three employees behind the desk while people were going downstairs looking for breakfast, these three were doing nothing to explain, apologize, or alleviate the situation. We had a partial breakfast the first day, and it was served with bad attitude. There was not a lot of food, and nothing to drink. Juice and soda machine dispensers were out of order, there was a little bit of old coffee in the bottom of the jug, but no creamers, no milk, nothing. When the nice lady came out from the kitchen, I asked if they had any milk. (Since I did have two small bowls of cereal). The lady asked me how many I wanted, I said four, she asked for how many people, I told her two people. She replied that I could only have one per person. That's one half pint per person. I was speechless, having not been chastised for asking for milk, ever, but it felt like elementary school. The lady was very angry. I asked a guy at the front desk if they had more milk and he said he'd check on it and get back. He didn't. In hindsight, that angry lady was probably upset with the situation there, being overwhelmed and without support from the management. She probably just didn't show up for work the next day. I don't blame her if that's the case, since she obviously wasn't receiving any support from the front desk people. Having been in management, if I had been caught standing around three deep, with absolutely no resolution to a problem, I'd have been given a decision making leave. They couldn't have seen to it that coffee, juice, boxes of cereal were there? No signage? No breakfast vouchers? A donut crumb? A few loyalty points? We paid for breakfast, and usually, Staybridge is so good with the breakfast. In fact, that's why we stayed here instead of the other IHG or other hotels that were near we needed to be. Of all the times I've stayed at IHG properties, this one stands out, for incompetent management. Also, there were 2 baby roaches on the kitchen counter, so we didn't feel comfortable cooking or having food there. There were no signs of any bugs in any other part of our rooms. The rooms don't appear to be newly renovated as advertised, but it was fine, and the pool was nice and clean. The gentleman that checked us in, he was very nice and helpful, he located a luggage cart for us that someone had abandoned upstairs. We've stayed in two other IHG properties since this unfortunate visit, and thankfully, they've restored my faith. This place needs to get it together. Our room was over $500 for two nights.
367valerief367
Management get a clue
Reviewed 6 april, 2021
I travel quite a bit for work so I'm used to having some issues when traveling, but this has been the worst experience. My family and I needed a pet friendly hotel So we decided to give this Staybridge at try. The price was ok and the amenities looked good. Two room suite, free bfast, evening reception, pool for the kids. Looked good. What a Mistake. Unless management does something quickly, they are going to turn away every guest. It all started with checking in. Poor unfortunate young lady was at her first shift by herself and was not given proper training to handle the front desk. I asked for a cart to bring in our luggage etc as we are staying for 3 days. She didn't know if they had carts. So we brought up all our luggage and when we were making our last trip of 3 to the room, a guy is pushing a cart right past our room. Annoying but understandable. Get to the room and it's ok. Wanted to make a cocktail, but no ice machines as each room has a ice maker in the fridge. Turned that on and waited for ice that never came, so I had to drive to the gas station to get ice. Yes, I made sure the ice machine was on but still have no ice 2 days later. We proceed down to the pool have a swim it's is completely coated with debris (leaves and tree branches) I fished a bunch out but still full of them. Then there are no towels poolside so I run up to the room to get a couple for the kids and we only have one. Go to the front desk and they could only allow me to take two more. We were excited to have the evening reception which was apparently cancelled because someone didn't show up to organize it. Next morning I go to take a shower. No soap, shampoo etc of any. I could go on and on about almost every interaction trying to get some assistance, but no one is really interested in helping out their guests at this hotel. I would highly suggest picking a different hotel. Even for the price it simply is a poor choice. 1 out of 5 stars and that is being fair.
Y3600HDpatb
First IHG stay
Reviewed 5 january, 2021
1st....we booked online and were quoted a price. No where during the online booking did it state there would be an incidental charge. The price that was quoted on line was not the price I was charged (not counting the incidental fee). I was told when I arrived at the property " the online booking did not charge me the proper tax therefore the total for the stay is higher." 2nd...My reservation was scheduled for 28 Dec 2020 thru 30 Dec 2020. I secured my reservation with a credit card online, but somehow I was charged on the night/ morning of 27/28 Dec 2020 the full incorrect amount of the stay. Now, this may be the IHG policy but we do a lot of traveling and we have never had a company charge us until we show up and physically check in. 3rd...After we checked in on the 28th Dec 2020 got the total charge for our stay settled and got settled in, went out to have a great meal, returned and went to sleep I was awakened by an alert from my Wells Fargo Propel AMEX at approximately 2 a.m. by a charge of $15,000 plus. YES, YOU ARE READING THAT CORRECTLY, Staybridge Suites charged us over $15,000 for our stay. Now, of course management was very, very cooperative and made sure all was settled and gave us a nice bonus for the inconvenience. The down side is our technology does a lot to protect our purchases against fraud and because of that my awesome Propel AMEX deemed the transaction to be fraud and cancelled my card. So, there I was, out of town with no credit card thanks to someone trying to bill us for a 4 month stay of $15,000 plus which was strange because we had already been charged the night before for the entire stay. So........was someone trying to double bill us?????? 4th...The room. Not bad to be honest. We had a queen suite. Nice kitchenette, nice size bathroom and tub/shower. The water was exceptionally hot! Downside was the complimentary soap that was left on the sink looked like a mouse had chewed it. The microwave definitely was not cleaned and the cabinet with the toaster.....well let's say no one cleans the toaster before they put it in the cabinets. The dishes in the dishwasher was used by someone who doesn't know how to use a dishwasher. There was nothing but caked up detergent inside and all the dishes were caked with residue from the detergent. Overall, I would say 3.5 stars but I am going with 3 because of all we encountered. My wife and I agree this is not going to deter us from using IHG properties. My wife and I are seeking a company to be loyal too so they will get another fair shot.
new1man9