The Peninsula Beverly Hills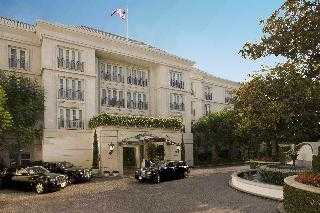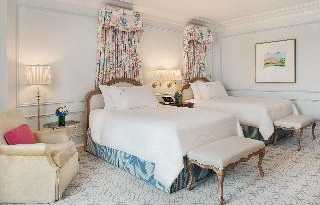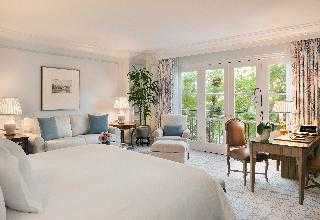 TripAdvisor Review
Based on 1081 review
See all
In the very heart of Beverly Hills - The Peninsula Beverly Hills is tucked away in one of the most prestigious residential locations in Los Angeles. The hotel is within easy walking distance of the financial and shopping areas of Century City and Beverly Hills - including Rodeo Drive. The Getty Cent...
More details
Availability
Select the date of your trip
Select the date of your trip to check room availability.
Property Info
In the very heart of Beverly Hills - The Peninsula Beverly Hills is tucked away in one of the most prestigious residential locations in Los Angeles. The hotel is within easy walking distance of the financial and shopping areas of Century City and Beverly Hills - including Rodeo Drive. The Getty Center is just minutes from the hotel and well worth a visit. Museum row on Wilshire Boulevards miracle mile houses a collection of interesting museums that includes the Los Angeles County Museum of Art.*** To learn more about our COVID-19 Hygiene and Safety Protocols - please visit peninsula.com/safety...
More details
Check-in starts at: 15:00
Check-out ends at: 11:00
Property Amenities
Reception services
Concierge
Guest rating
TripAdvisor
Travelers rating
Excellent

924

Very Good

103

Good

28

Reasonable

15

Bad

11
Travelers profile
Business

197

Couples

331

Solo travel

77

Family

248

Friends getaway

89
Scores Summary
Cleanliness

Location

Rooms

Service

Sleep Quality

Value
The best service in Beverly Hills?
Reviewed 16 january, 2022
After staying at, and enjoying, the Peninsula hotels in NY and Chicago i decided to stay at this one at the tail end of our christmas trip. I must say that even thou the hotel isnt exactly brand new it oozes of class and excellent service that propels the hotel to being one of the best hotels i stayed at. The pool staff were engaging and very friendly, we had breakfast, lunch and dinner at the hotel and all meals were great and we had great interactions with the staff. I love travel and having experiences like the one at The Peninsula Beverly Hills is one of the reasons why!
Deaf_Leopard
Top of the line thru thick and thin
Reviewed 18 december, 2021
Always my favorite staycation and I repeat coming here monthly and choose to dine here during the business week I love the rooms at the Peninsula they are very elegant and serene and when I need to escape from stress this is the place I would always choose. When I make a request it is always followed thru on and they have my profile in their system from my VERY frequent visits . I love the bathrooms and all the towels they supply ans I feel like a princess. The thing that is really great is they will customize what you like especially if you let them know and tell them for example I like two tooth brushes and a certain type of pillow. Always they take care of that for me and I don't have to ask The front desk is filled with smiles and professionalism and they know what room I love actually two rooms. And know my quirks about noise and sensitivity to any noise if a guest has a dog which happens but I prefer not to be near any dogs I love the staff on the roof top they always treat me like gold including management at the roof top The Belvedere is one of my favorite spots for breakfast and all the servers are very personable and know what I like Ann, April -and Angelee. At the front desk and guest services have known me for a couple years and work so hard in the interest of the guests. They really know how to take care of all the Penjnsula BH guests Another additional asset to the front office and somewhat of a hotel ambassador (maybe that's his title ). Is Jim who works closely with the staff to pull all the pieces together Concierge are always busy at work and as a local I rarely use them but I have heard excellent things about the concierge staff from many of the guest I have met over the last many years The valet attendants are all top notch and they are the first and last thing you see when entering the hotel and they happily greet and serve all guests in a professional and positive manner Management is excellent. GM Offer Nissenbaun and hotel manager Rebecca Goldberg are always walking the premises to make sure they are touching base with each guest and making sure everyone is satisfied and making conversation. I can assure you that does not happen at other hotels to the degree that these two impressive professionals look after their guests. All I can say is why go somewhere else in Los Angeles if you have plans for the best most high end luxury stay !!!!!! The bar in the lobby is also great, great food . Especially the dim sum and flatbread And excellent for people watching. You can order off more than the bar menu including the amazing salmon from the Belvedere anyway. Don't miss out on one of the best of the best
susannaa2000
A most disappointing Labor Day weekend stay
Reviewed 8 december, 2021
NOTE: This review is from our Labor Day weekend stay that I forgot to post here. The hotel manager did offer us a complimentary weekend in 2022 after the hotel has worked on its improvements. Our 3 night stay in a Villa King Suite at the Peninsula Beverly Hills over this Labor Day holiday weekend was not impressive by any measure. This hotel has been a special occasion home away from home in Los Angeles for us for many years — but that is in jeopardy now. This is our first poor stay ever at any Peninsula anywhere — after multiple stays here and stays in Paris, Shanghai, New York, and Chicago. We'd booked the Villa King Suite on the advice of the hotel and others, thinking it would make it easier to come and go with our puppy, Dram, and make the stay feel even more residential. It failed on both accounts. The Villa Suite we were assigned (#129) seemed more likely an add-on bedroom suite to a larger Villa. It was beautifully appointed but very poorly laid out, with a cramped/cluttered living room space trying to be all things to all people in too small a space, a small single vanity bathroom, and a nice but standard bedroom space. The problems started there. — there were only three full towels in the bathroom; we had to order more almost immediately — there were no bottles of water until we ordered some from housekeeping — the air con in both bedroom and living room went out for no explicable reason; the kind engineer fixed it but couldn't explain it — there was no dining table or other table on which to eat room service the first morning, made even more problematic with our dog lol — houskeeping woke us at 8:30 am our first morning for no explicable reason After speaking with the front desk, we decided to downgrade to the Superior Suite category where we used to almost always stay. It was a much nicer suite layout with much more space, much more natural light, and a double vanity bathroom (but no private toilet room). They promised to move us without us lifting a finger, but my husband never trusts that assurance. He was right to not trust. We returned from a long, hot hike at Franklin Canyon to more problems. — they didn't turn on the air con in the new suite — they didn't provide any bottled water in the new suite — they didn't bring the bottles of water we'd already ordered from the original suite — they didn't bring the extra towels we'd already ordered from the original suite — didn't bring the welcome amenities already provided in the original suite — they didn't bring the extra blankets we'd already ordered from the original suite — they didn't transfer all of our bath products and items from the original suite — the air con in both bedroom and living room went out for no explicable reason again; the kind engineer fixed it but again couldn't explain it After speaking to the hotel manager, we were assured thing would improve. They didn't… — concierge changed our dinner plans, inexplicably confusing our simple request to get the house car for dinner to be a need to get a new dinner booking that we already had (and that their team had already confirmed, to boot). Someone still has to explain this one to me. I lost all confidence in the concierge team. — front desk seemed to not care that we couldn't get up to the 5th floor pool deck or pool restaurant since no one was policing the elevators to ensure guests and visitors wore masks; after 15 min and multiple elevator attempts, we gave up after so many people weren't wearing masks in the elevators. The front desk's response seemed to be they had no control — and that many people weren't guests but only visitors using the hotel pool deck restaurant. We asked to use the stairs but were told there only were emergency stairs. They should have had better enforcement or at least offered the stairs but couldn't be bothered. — house car was late for our final night's dinner booking, and the valet and concierge team seemed unconcerned. The last minute driver (i.e. bellman/valet) didn't know to work the car or its air con and needed our help to find the restaurant only 6 min away. — housekeeping turned off the air con in our room one day, making me a bit apoplectic considering the air con issues — room service breakfast had some issues the second morning, but was downright completely incorrect the third morning. It took three tries on the third morning and still wasn't entirely correct nor was it hot, but by then it was an hour later and I was starving. — adding insult to injury on my third and final morning, the WiFi speed dropped precipitously to 5-20 Mbps download after a usual 80-90 Mbps. — it's minor, but we despise the new toiletry packaging; it's the worst we've seen anywhere, including budget hotels! We had a very nice tea service in our suite. But we never made it to the pool deck once. We had great dinners at Angelina Osteria, Kato, and Spago (tasting menu), as well as amazing brunch at A.O.C. — all arranged by me and confirmed by the concierge (when someone wasn't ignoring it and booking it all over again, anyway). The hotel comp'd our breakfasts and gave us a credit for the suite downgrade difference in price. But they still charged us for the tea service. The hotel just doesn't seem to have its act together with too many departments. I can explain away much due to covid, but these constant and never ending fails are tough to explain or justify at this level. I only can assume new staff training and understaffing are causing disruption. We definitely prefer the Superior Suite (#202) to the Villa Suite (#129) we originally were assigned. I don't know if that's because we were shortchanged on the Villa assignment or not, however. We now have canceled our next Pen stay in a few weeks and are booked instead at the Ritz-Carlton Los Angeles in downtown for a one night fine dining stay. We've always wanted to try it out, so it seems now is the right time. So we're taking a pause on the Pen Beverly Hills. I'd never have guessed.
BillR2390
Nothing spectacular
Reviewed 30 november, 2021
I must admit I was rather disappointed with my stay here at the Peninsula Los Angeles. The Peninsula brand has such a great reputation for impeccable service but during my stay, I felt like everything missed the mark. I booked with the AmEx FHR program and the GM offered me an upgrade, but there was confusion and misunderstanding during the first several hours of our arrival there regarding my room (eventually this was fixed, and the upgrade was not expected and greatly appreciated). Aside from the upgrade though, everything else was disappointing for a five-star hotel at $1,200/night. For a property with under 200 rooms, you'd expect more personalized service. Nice property, nice "hard product" amenities. Champagne at check-in. Welcome fruit plate, welcome tea service. Initialed pillowcases a nice touch. Peninsula standard amenities. The room amenities were fine. Normal tub and shower, nothing crazy spectacular. No bath salts or bubble bath. They have a Rolls Royce hotel car that can drive you anywhere within a 5 mile radius. Staff service sub-par The lobby area is highly populated with a lot of traffic because of the Belvedere restaurant and the afternoon tea offering, so much that I believe it does get in the way of guest services. The staff seems constantly busy and barely notices you. When I was checking in, I was waiting as two front desk agents talked for 5 minutes behind the counter between each other without giving me so much as an acknowledgement that I was standing there or that they would be assisting me shortly. The staff also does not greet you when you pass them. I woke up the next morning with an eyelash growing inwards and poking me in the eye. I called guest services to ask if they had either tweezers or an eyelash curler. The agent flatly said no, as if my request was absurd. I did explain my predicament (my eye was red for two days). At a typical five-star hotel, I would have appreciated either 1) an offer for someone to run to the drugstore to pick up a pair of tweezers (at my cost) or 2) some type of suggestion on where I can go to get one. I believe true service is tested at the level where you are asking for something out of the ordinary like this, and this property fails. Dim Sum was horrible Have been to the Belvedere restaurant several times, which is always excellent, but was really looking forward to the evening dim sum here. I almost fell out of my chair because it was so terrible. We ordered an assortment and they were all bad. The xiao long bao skin was thick, bloated and they serve it in those foil cases. The har gao was pasty and mushy on the inside and exterior was overcooked and gooey/pasty. I've had better microwave Dim Sum. This is a big shock because Peninsula Hotels is an Asian owned/operated hospitality chain based in Hong Kong. I would figure that many loyalists check in to here from Hong Kong. I cannot imagine why they would serve Dim Sum like this. I emailed management, and the GM did not respond, but the front desk agent did simply that they would let the kitchen know my feedback, and then they took that meal off the bill. That was very nice, and not necessary, but I felt like I was going out of my way to warn them about this ("has anyone tried this dim sum? how can you allow this to be served at this prestigious property this way") and not a word from the GM. FHR Experience Room was booked with AmEx FHR and was given an upgrade to the junior suite, and we had a $60 breakfast credit and a $100 dining credit. Would I stay here again? No.
ontherunway
Beautiful Tea at the Living Room
Reviewed 29 november, 2021
I had a birthday tea at the Living Room, which was a wonderful experience. The service is always excellent, I loved my choice of tea and champagne, and I enjoyed the food. Some of the pastries and the brioche in the lobster roll were a little dry, but all the other savory sandwiches were lovely and I love the scones!
ReiyaB