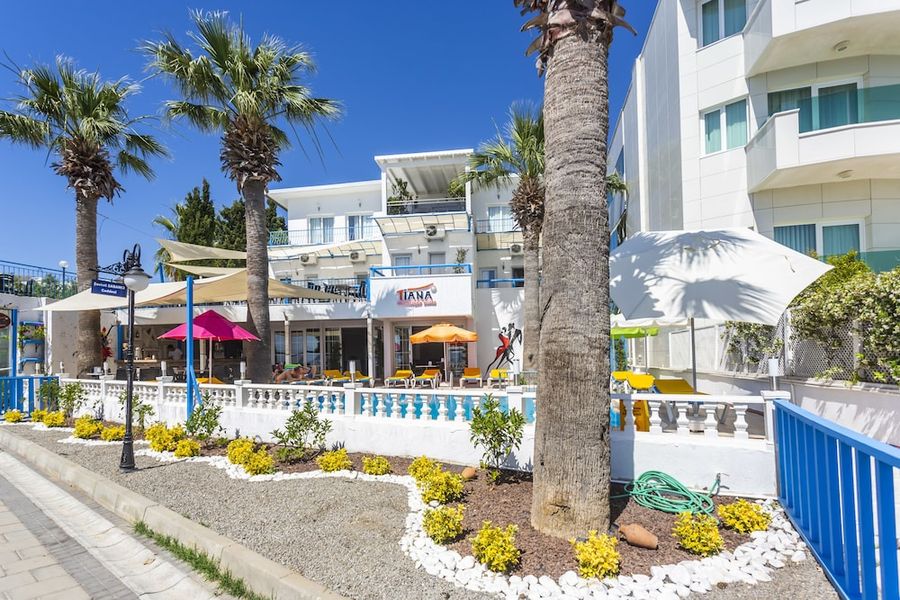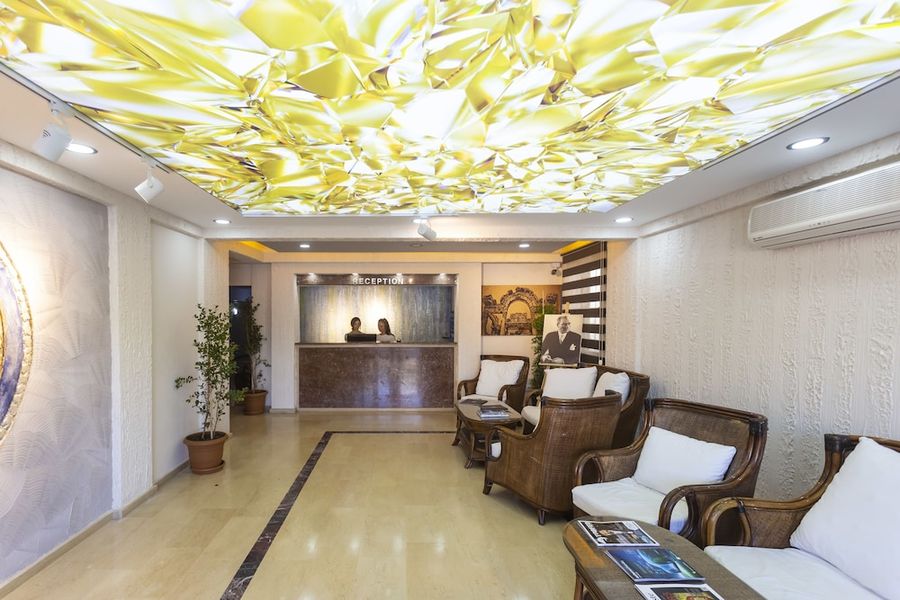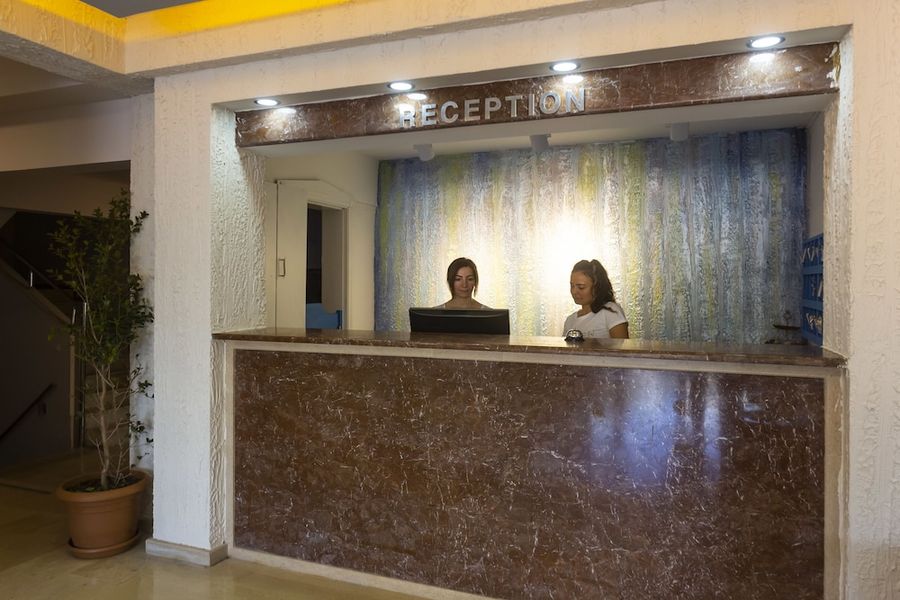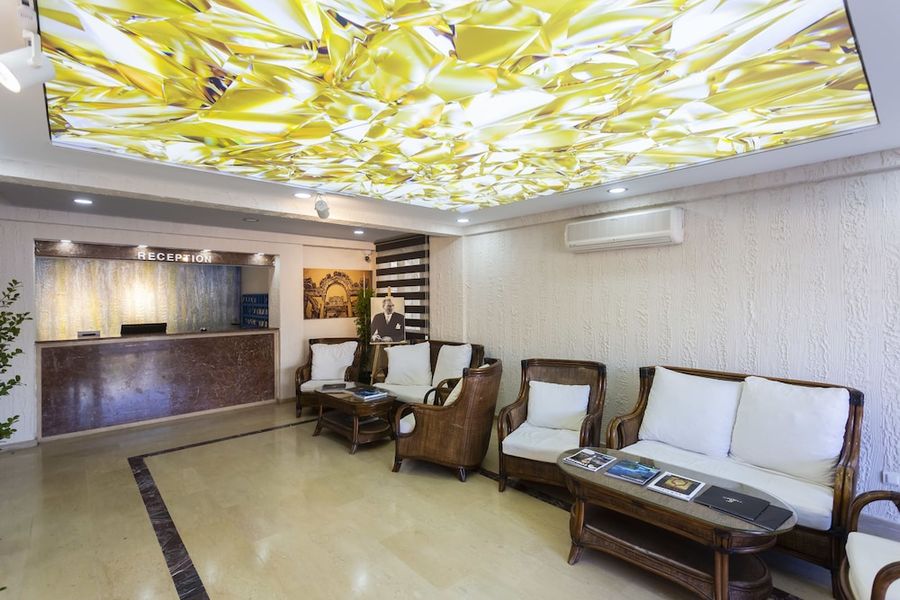 Bodrum is located in Turgutreis unique seashore, our hotel has, 57 rooms, 170 beds, sauna, massage, sea-view indoor and outdoor restaurant, pool bar, terrace cafe, water sports and gorgeous beaches to live a vacation you will be engrossed into! Bodrum's most beautiful nature and breezy weather with ...
More details
OpenWeather
Select the date of your trip to check room availability.
Property Info
Check-in starts at: 15:00
Check-out ends at: 11:00
Bodrum is located in Turgutreis unique seashore, our hotel has, 57 rooms, 170 beds, sauna, massage, sea-view indoor and outdoor restaurant, pool bar, terrace cafe, water sports and gorgeous beaches to live a vacation you will be engrossed into! Bodrum's most beautiful nature and breezy weather with Turgutreis, continues to be a place of unforgettable vacation. Your well being during your time spent in Turgutreis, you will notice a positive change. It will add new memories to your unforgettable moments in Turgutreis.
Turgutreis Mahallesi Bahçeli evler Caddesi, No: 131 Bodrum, 48960, Turkey - Bodrum, Southern Aegean - Turkey - 48960
Property Amenities
Check-in starts at: 15:00
Check-out ends at: 11:00
Guest rating
TripAdvisor
Travelers rating
Excellent

7

Very Good

4

Good

3

Reasonable

1

Bad

4
Travelers profile
Business

1

Couples

5

Solo travel

1

Family

7

Friends getaway

3
Scores Summary
Cleanliness

Location

Rooms

Service

Sleep Quality

Value
Much better than expected!
Reviewed 8 september, 2017
Wish I could be back there again.... According to some reviews, I did not expected to get something much more, than adequate, Instead we found a cozy place, excellent location (just near by the sea), good food- and what else if not these are the main qualities of a good hotel? But as the staff is the engine of a place, giving it soul (or not), I must mention, that above all other qualities, ADO Beach Hotel provides a extremely kind and nice staff,who do their best for the costumers, and also has Ado, the most charming host ever. THANK YOU Ado for everything, you did a good job!!!
poka61
Great Hotel!
Reviewed 22 september, 2015
Just back this morning. Had a great stay here. The staff could honestly not have done any better! Always smiling and helpful. Rooms cleaned, fresh towels and bedding, plenty of toilet roll too! This is very important to some people! Food was always well cooked, breakfast, from 7.30 am (continental), eggs, sausage, jam etc, fresh bread.Tea and coffee all day (all inclusive drink from 11am till 11pm), Lunch at 1pm, snacks at 4pm and dinner at 8pm. You wont starve! Beaches as far as the eye can see, all along the front. We had a lovely sea view room. The boss man was a TOP MAN (Ha ha Adil!) big smiley face and very helpful. He even gave us a room on our last day for free (there were 6 of us) to keep our cases in and to wash/shower before we left. All in all, I would thoroughly recommend The Ado Beach Hotel.. We were so happy with the place that we are returning next year. So thank you Adil, Johnny, the other big fella who was always about and blew up my lilo! We had a BALL! Stay safe and see you next year xxx
Anne Marie S
Ado Beach Hotel
Reviewed 8 september, 2015
We went to this hotel as it had good reviews on tripadvisor and the pictures that we saw neither the reviews or the pictures are not what you get. The hotel is very basic, loose toilets leaking, some rooms don't have air conditioning, we were promised a sea view by the owner which we never got. Food is very basic, lots of salad and three lunch and dinner choices breakfast eggs, bread and what you call sausages and an array of cheeses is that's what you like. This hotel is taken over by Polish people who are very bad mannered and expect you to move from your table for them or give up your sunbed so they can all be together.
Wonderland913
Hotel for active people- do not expect pool holidays
Reviewed 16 july, 2015
We came to "Ado beach" for our "all included" week lenght summer holidays. We were friendly met by the owner of hotel, who was fluently speaking english, really helpful and interesting person. First immpression was really disapointed because of super small room, shaby and not really clean bathroom. Good point was that room had a small pesonal balcony with a view to sea (almost). The room also had air condition, that safed our europen bodies. First dinner also was bit sad,because found the same students food that we eat daily at home:chicken and pasta with mushrooms. But here were a big variety of salads, what we really like. Continue about food - main meals in the end of week started to be more interesting and more turkish, soups were always included in the lunch menu, the desserts were'nt very good here, but they always served fresh watermelons next traditions sweets, the coffe was terrible, the beer and vine from the bar average, juice really fake. It was nice that before the dinner they served a sandwich, quite american, but still...the best point of this hotel is the restaurant tables in front of sea.really refreshing and romatic view. But be carefull - a lot of homeless dogs will be watching you having a meal. Well, the beach. It is suprisingly small and not very clean. Basically maybe its the foult of sea.But in two upcoming days we found a solution go to the beach next to our hotel, better one.Suggest do the same. A big minus, or maybe plus is - that hotel internet doesnt work well, but we came for real holidays,not for facebooking, right? Hotel has a small pool, it is enough and quite fine to have a swim in the midnight. The cleaning ladies were cleaning our room each two days, we really appreciated that they changed towels a lot, always put some soap and shampoo. To sum up - this is a hotel with really nice stuff, friendly and simple people, with a average bet not bad prepared food, perfect silent near the pool, bar with a short working hours, small and clean but bit shaby rooms, dissapointing beach in fron t of windy and quite cold Agean sea. We , as an active tourists have been traveling a lot around Turgutleis, visited different part of Turkey, so didnt stayed for whole days in the hotel. By the way - the hotel is really good located, really close to Turgutleis city centre (1km away). So my recommendation is to choose this hotel if you are an active person, want guarantie of safe, silent, simple place to sleep. Do not expect huge pool, impresive rooms interior, unique food. I could say that this hotel has a vibe, so we left satisfied and already missed this bit hippy place inserted in between all this terrible loud, posh and massive 4, 5 stars places to stay.
Silvija B
Great hotel, great location, great people
Reviewed 19 june, 2015
I've just been in Ado Beach Hotel in Turgutreis for a week of lovely holiday. The hotel is small with a small and lovely pool and the beach is few steps down, but everything is tailored around the guest. I have appreciated the human relationship, professional correctness and personnel and management availability included. This is the main thing which makes the distinguish from other places I've visited, plus the delicious cuisine and punctual service. The Aegean Sea view I had from my room then is incomparable with anything. AMAZING AND REALLY FANTASTIC!!! I will be forever greatful to Adil and his staff for the availability given in everything and a special thanks and ciao to the Chef Jakup.
redsgil