Villa La Estancia, Cabo San Lucas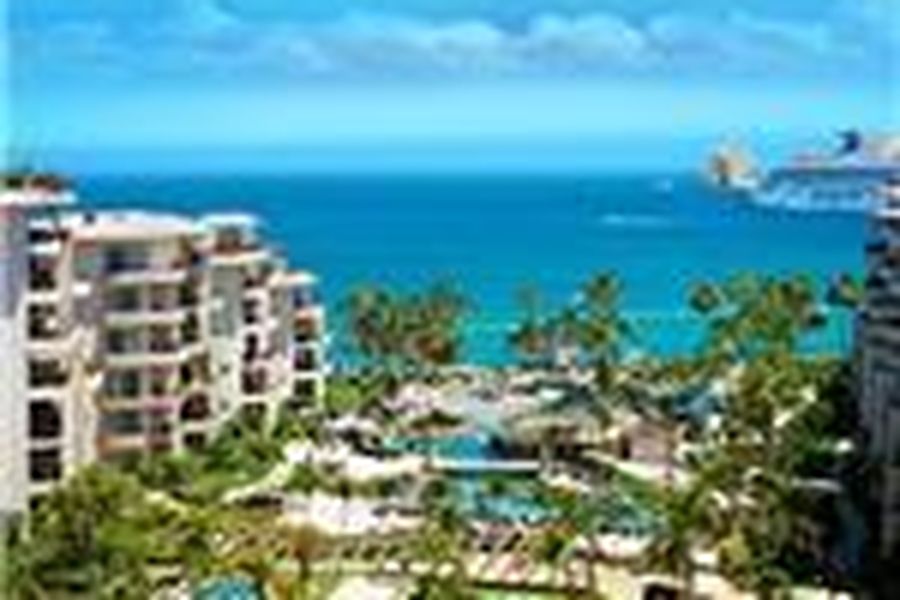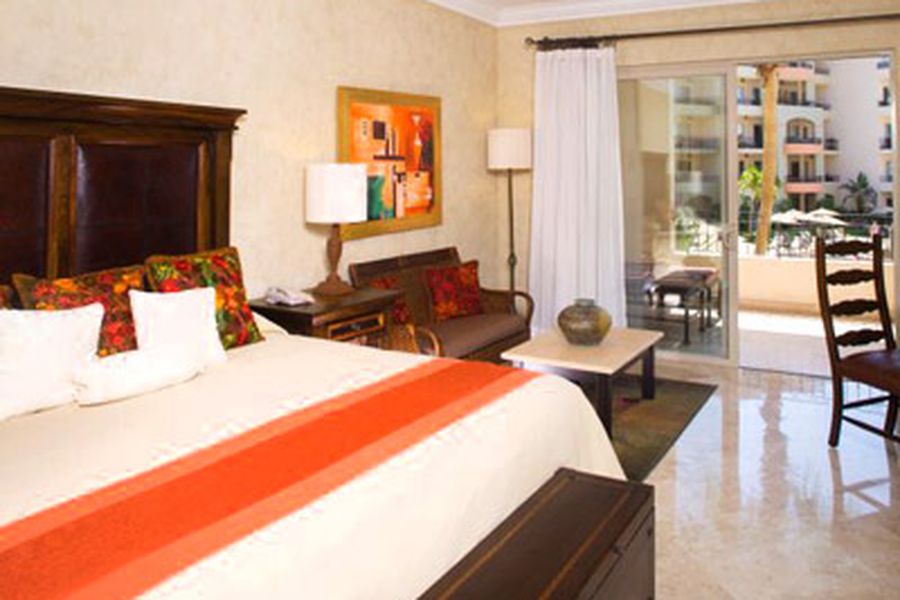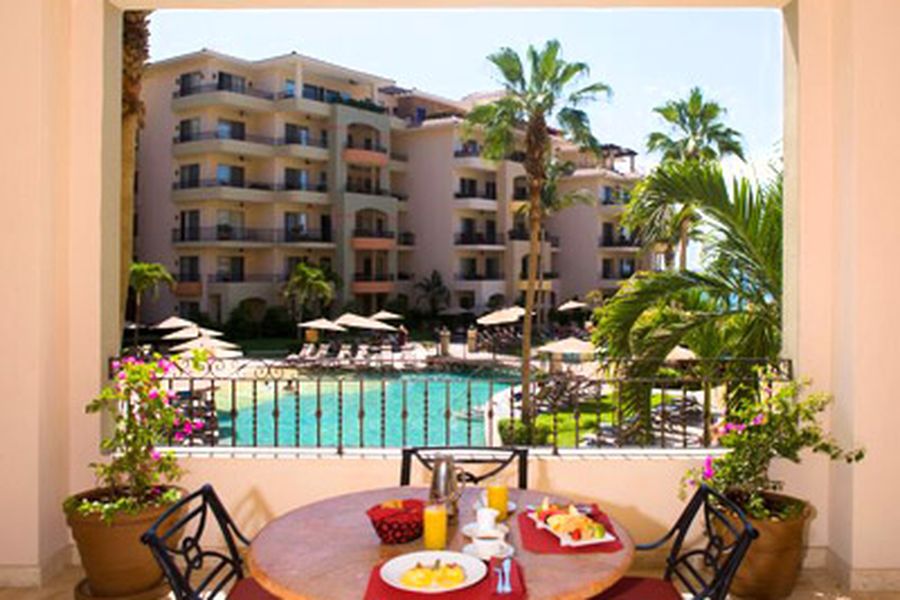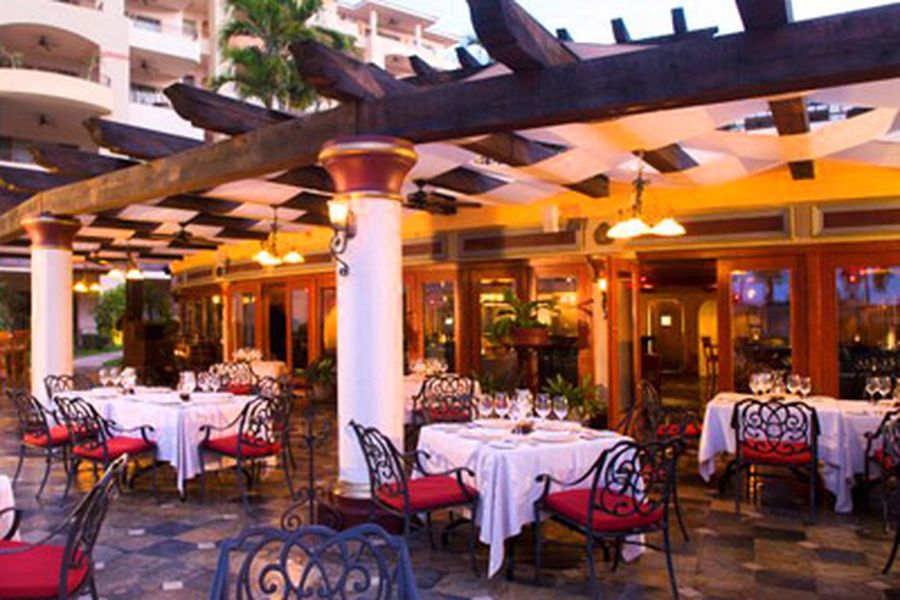 The stunning Villa La Estancia Beach Resort and Spa is made up of luxury suites and private one-bedroom and two-bedroom villas on the beach, filled with amazing views of the sapphire Sea of Cortez and Lands End Arch. This resort offers guests the highest quality services and amenities in a luxurious...
More details
OpenWeather
Select the date of your trip to check room availability.
Property Info
Check-in starts at: 15:00
Check-out ends at: 11:00
The stunning Villa La Estancia Beach Resort and Spa is made up of luxury suites and private one-bedroom and two-bedroom villas on the beach, filled with amazing views of the sapphire Sea of Cortez and Lands End Arch. This resort offers guests the highest quality services and amenities in a luxurious Los Cabos hideaway.
Camino Viejo a San Jose Km. 0.5, Villa, 01301 Cabo San Lucas, B.C.S., Mexico - Cabo San Lucas, Baja California Sur - Mexico - 01301
Guest rating
TripAdvisor
Travelers rating
Excellent

2281

Very Good

237

Good

69

Reasonable

41

Bad

34
Travelers profile
Business

20

Couples

647

Solo travel

19

Family

1187

Friends getaway

391
Scores Summary
Cleanliness

Location

Rooms

Service

Sleep Quality

Value
Very Attentive Service
Reviewed 17 september, 2022
Axel took great care of us all week. He checked in frequently and made sure we had everything we needed. Also, the chips and guacamole by the pool are absolutely delicious. I think we got them every day.
154seanj
Visitor
Reviewed 16 september, 2022
Axel was AMAZING! He was so nice & made sure we had everything we wanted on vacay! Very attentive and super pleasant waiter / server! Thank you, Axel!! We will be back! The wait staff at the pool was fantastic!
brandyf335
Great visit to Villa La Estancia - again!
Reviewed 6 september, 2022
We have been going to Cabo since 1997 and have stayed at VLE numerous times since 2005. Many of our friends have gone to Cabo and stayed at all the other well known places - and have been converts to VLE after visiting with us. The consistency of service, food quality, and just overall atmosphere is very compelling. The facilities are very nice and well maintained - and you can't help but want them to continue to be successful after staying there. So many things to mention about our most recent visit in late August 2022 - but in particular Angela at La Casona (the nicer onsite restaurant there) - was very attentive to us along with Anais and Fredy. We weren't surprised because we often talk about how this restaurant has consistently been one of the best from a food and service perspective in all of Cabo - and would easily be competitive in any major city across the world. It is nice that Cabo is finally getting a couple other restaurants that are breaking into that list - as that is not an easy accomplishment. Thank you again for reminding us of how special VLE and Cabo is!
garygY5336FU
Not a luxury resort
Reviewed 30 august, 2022
Let me start with the good things and move on to reality. I am an experienced traveler so I try to keep my reviews very real. The hotel grounds were beautiful and extremely clean. The staff was very polite for the most part. The drinks and food were good quality and the views and location were great. On to the reality: this hotel advertises to be a luxury resort, I paid $425 a night for a junior suit. I bought my trip thru Expedia, they advertised the hotel as being all inclusive. It is not! You have to pay for all food and drinks and when I say pay I mean $10+ a drink and the food is not cheap. You can't get a dinner for less that $100 for two people, not including drinks. The room: They do not have king size beds on any of the junior suits. We were celebrating our honeymoon and requested an upgrade if available. The hotel replied that they would accommodate our request based on availability. We arrived to a room with no air conditioning and all the sheets and couch were wet from the condensation. Around 4:00 PM. we requested a different room and the front desk manager stated, that they did not have any other rooms available and that our AC would be fixed. By 11:00 pm we still had no AC in our room and we were finally moved to a different room, same type of room. More than half of the resort was dark all weekend, which tells me that there were rooms available we were just not offered the option to upgrade. All the junior suits share a balcony with the other suits so there is minimum privacy, and they offer a grill which is located on one side of the balcony so unless you book both rooms you will definitely see your neighbors. There is no microwave on the junior suits. When we checked in nobody said anything about masks, we were immediately asked to sign up for a timeshare seminar that was only supposed to take 90 minutes but it took over 4 hours. When we came to the front desk to inquire about our booking and room, we were asked by the front desk manager to wear masks. The timeshare adventure: This took over 4 hours of our day although we expressed several times that we were on our honeymoon and not interested. The timeshare representative was sexist and very aggressive. Asked what we did for work and when we said military he only addressed my husband from that point forward. Thanking him for his service and completely disregarding me when I said that we were not interested in buying a timeshare he only addressed my husband and sugested that we split up our finances when I said we just got married and are not confortable with big financial decisions yet. Transportation: you are not allowed to request Uber to the hotel, you have to use their taxi service which is double the price of Uber. Money Exchange: The resort has a lower exchange rate at $17.75 per dollar. Everywhere else is $20 per dollar. Not a big deal but it definitely adds up and it feels like they are stealing your money. Room service: at random hours. One day I was walking out of the bathroom naked and there was a maid in my room at 7:00 pm. Overall not a luxury resort. I liked the hotel and the views but it is not worth $400 + a night. I feel like we were blind sided by the way they advertise this hotel.
845lisettg
Luxury at its finest
Reviewed 29 august, 2022
The resort is vast with a variety of restaurants, bars, pools, gym and spa, a mini market, and places for various activities to keep you entertained. There are plenty of rooms for different sizes of parties, from rooms with one bed to penthouses for big families. I stayed with my family at Penthouse 3502. The villas all have wi-fi and air conditioning and are well furnished. I commend the staff, Yam Servicial, for their good work, and I greatly appreciate Santa, the lady who made sure our place at Villa La Estancia was in proper order every day. The hotel has direct access to the beach with their own lounge chairs, which is incredibly convenient for the guests. The food from room service was delicious. The views from the rooms are spectacular. The whole place was kept clean at all times. I had a truly incredible experience.
JimmyLau679