Hyatt Carmel Highlands, Overlooking Big Sur Coast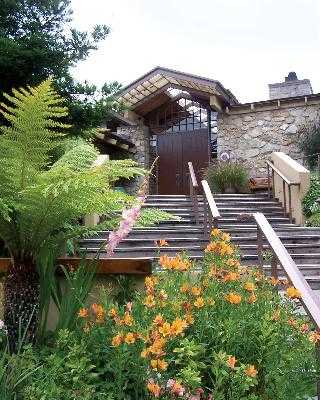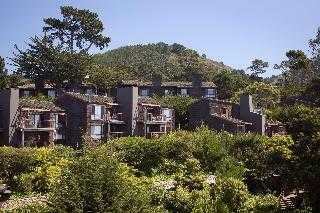 TripAdvisor Review
Based on 1653 review
See all
Indulge yourself. Hyatt Carmel Highlands is a picturesque retreat overlooking the Big Sur coast with epic views of the Pacific Ocean, a stunning natural environment made even more special by friendly and impeccable staff. Hotel's seaside hotel in Carmel, California is an oceanfront retreat that seam...
More details
Availability
Select the date of your trip
Select the date of your trip to check room availability.
Property Info
Indulge yourself. Hyatt Carmel Highlands is a picturesque retreat overlooking the Big Sur coast with epic views of the Pacific Ocean, a stunning natural environment made even more special by friendly and impeccable staff. Hotel's seaside hotel in Carmel, California is an oceanfront retreat that seamlessly blends the amenities of a large property with the refined charm of a boutique hideaway. Rates are Inclusive of resort fee.
Check-in starts at: 15:00
Check-out ends at: 11:00
Property Amenities
Reception services
Concierge
Guest rating
TripAdvisor
Travelers rating
Excellent

807

Very Good

394

Good

212

Reasonable

134

Bad

106
Travelers profile
Business

30

Couples

914

Solo travel

27

Family

338

Friends getaway

77
Scores Summary
Cleanliness

Location

Rooms

Service

Sleep Quality

Value
Above and Beyond
Reviewed 10 november, 2021
The Director of Front Office, Pele Halai, is an absolute star and my extreme recommendation is that you book directly with the hotel if you want to be well taken care of. We had an unfortunate issue that resulted in both the hotel and Expedia charging us for our stay; Expedia refused to pay the hotel what was owed to them and refused to reimburse us. This put the hotel in a terrible position, they had a guest who paid twice and a third party company keeping money that wasn't theirs. Pele and the Hyatt stepped up big time and reimbursed us for our stay; in the end we only paid once but the Hyatt never got paid due to Expedias unsavory business practices. By taking this action Pele and the Hyatt proved that the guest comes first and they are committed to guest satisfaction; these are not just words, they prove it with their actions. This hotel is wonderful, our stay was magnificent and the team at the Hyatt Carmel Highlands will exceed expectations. Call the hotel and book direct, you will be happy you did. Sincerely, Damon
Kobe2009
I have no idea how this place is a 4 star hotel
Reviewed 11 october, 2021
Don't waste your money. Rooms are dated and nothing special. Paid "extra" for an ocean view room with fireplace and ended up with a gigantic trees and bushes blocking most of the ocean view and a room hanging over the front entrance of the hotel so TONS of traffic noise and dumpsters just below. Not impressed.
Steph80211
No Longer the Wonderful place it use to be... Sad to have wasted precious family time here.
Reviewed 11 october, 2021
Overall quite disappointed with the properly and management of the hotel. The one highlight was the staff in the restaurant and lobby - they were excellent. Upon arrival there was a wedding in the lobby area and we were told the Sunset Lounge and seating area was closed to guests. It was quite loud and hard to hear the receptionist behind the plexiglass shield. To hear them I needed to put my head down to the opening toward the bottom. The receptionist made no attempt to speak louder or move from the chair they were seated in about 3 feet back. After about 2 minutes a young gentleman waved at the receptionist from the side and they went to get them their keys to checkin. As top tier Globalists this felt odd given our checking only took about 5 minutes. When inquiring on the closure for the wedding they said I was misinformed and it wasn't close to guests... Very odd as 2 people working there told me it was closed for that night. We had 2 rooms one of which used a Globalist Hyatt Suite upgrade to a Ocean View Townhouse Spa Suite. The receptionist said it had a balcony. The room was in poor shape, very limited view as it had a ground level deck rather than a balcony, broken fireplace safety door, and located such that car lights shine in the bedroom through the night if you keep your drapes and window open (see picture). There are certainly some rooms with great views by even as a Globalist with Hyatt ours was very poor. Contacting the front desk and asking to speak with the GM wasn't helpful. They didn't even reply on a safety concern raised with the fireplace door until the 4th day of our 5 day stay. The front desk confirmed the GM had received my inputs the 2nd day so it felt like they had very little concern for hotel guests. There was a concierge but I head them telling hotel guests they are only there for timeshare residents. One person I spoke with indicated they heard the general manage might actually work for Marriott as part of the timeshare part of the property and why we may have experienced very little help as a hyatt hotel guest. Being a Hyatt Globalist breakfast was free but it was very limited, omelette was dry, and coffee had grinds or something else in it two of the days (see picture). We had two very wonderful stays years back but will not return based on our experience during this stay. Ocean View rooms seem very mixed. What you get seems like luck of the draw and being a top tier hyatt globalist doesn't seem to help. If you read through theTrip Advisor posts you will see many replies by the GM.... From my experience it feels like they focus on responses to Trip Advisor posts more so than helping people who are currently staying at the hotel.... Maybe their time is focused on the timeshare side of the property.
craigkuhl2002
Nice hotel with great views but don't get room 105.
Reviewed 9 october, 2021
My wife and I drove up the coast from Paso Robles after our son's wedding. We needed a day to relax and have been to this hotel before. My wife made the reservations while we were driving. They only had garden view rooms at the time, which was fine as we were looking to relax. An ocean view would be nice, but we made the reservation at the last minute. When we checked in we told the people at the desk we were on our way back from our son's wedding. They talked for a few minutes and came back and told us they were upgrading us to an ocean view. We were excited to hear that. When the bellman took us to our room we were surprised at the view. It was perfect. A few hours later we found out why this room was still empty. It is just below the dining room. From about 4pm to after 10pm we could hear chairs being dragged across the wooden floor. The peaceful relaxing view was distracted by the amount of noise. Even though the dining room closed at 9pm, we heard noise at least until 10pm. I finally called to ask why there was noise after the dining room closed. I was told the staff was still there and leaving soon. Don't let them put you in room 105. Great view but so much noise its not worth it.
KenS608
Great Service & Experience, Dated Rooms
Reviewed 26 september, 2021
We're from the area so I can tell you that the price here is pretty fair all things considered. Carmel is very expensive and unfortunately the hotels here are as well. The rooms are due for a renovation, but our room was clean and relative to other properties in the area the experience here is a great value. Food was good, although I'd recommend going into Carmel most days to eat. Views, ambience, service, staff, & experience is where this place shines. The staff was amazing and really helped make my daughters birthday weekend a time we'll never forget. We'll be back and I look forward to how hyatt/ownerships continues to invest in the property.
DesmosXXX