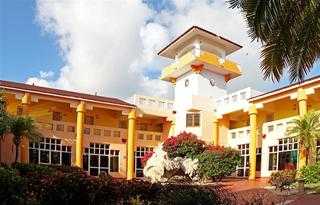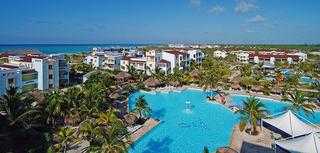 TripAdvisor Review
Based on 3247 review
See all
This 307-room hotel split between in several low rise buildings is part of a rustic beach complex with friendly service and lots of watersports available to guests. It's located directly on the beach, 15 minutes from the marina and 10 minutes from the airport.
More details
Availability
Select the date of your trip
Select the date of your trip to check room availability.
Property Info
This 307-room hotel split between in several low rise buildings is part of a rustic beach complex with friendly service and lots of watersports available to guests. It's located directly on the beach, 15 minutes from the marina and 10 minutes from the airport.
Check-in starts at: 15:00
Check-out ends at: 11:00
Property Amenities
Guest rating
TripAdvisor
Travelers rating
Excellent

1119

Very Good

1346

Good

526

Reasonable

160

Bad

96
Travelers profile
Business

5

Couples

1689

Solo travel

85

Family

704

Friends getaway

487
Scores Summary
Cleanliness

Location

Rooms

Service

Sleep Quality

Value
the relaxing place....
Reviewed 23 march, 2020
super vacation ! relaxing with to nicest beach in cuba. we like to walk. best snorkeling, the place to relax. dont go if you want to party ! hotel fine and food is what to expect in cuba. 2 times in cayo largo . trip was in march 2016
379jacquesg
Gread beach sad resort
Reviewed 18 march, 2020
I am sorry to say that I would not reccomend this resort The beach is what everyone goes to this resort for and that is really all they have. I do not really know who has the management of this resort but they need help. The sing at the entrance says Grand Caribe the key fob says Iberostar and some things say Sol. Our room was a great location to the beach and beach restaurant But the condition was unacceptable. The ants had eaten the drawer unit so that only the top drawer worked. The celling in the bath room was collapsing I do not go to Cuba for the food, but we had no white wine for most of the two weeks we were their. Beer was missing most of the second week, and PLEASE buy a second toaster. Waiting 15 min for a slice of warm bread is easily fixed. An all inclusive resort to me means all is included. This is the first resort I was asked to pay for the room safes. There are so many resorts in Cuba that are far above this one and I feel they could improve if they had help.
liketotravel037
Welcome to the Hotel Pelicano!
Reviewed 28 february, 2020
Welcome to the hotel pelicano! (insert hotel California song here) Let me start off by saying that we do not travel often. It had been Almost 15 years since we travelled last to varadero when our kids were small. My husband and I travelled together to celebrate his 50th Birthday and decided on Hotel Pelicano to arrive Friday February 14, 2020 - Valentine's Day night. We chose this resort because Cayo Largo sounded beautiful and even though this resort was a 3.5 star it got a 4 star rating on trip advisor. We were ready for anything (or so we thought - see sunwing review) we ended up arriving at 2:00am on Saturday. Roger and Gabriella checked us in and would remain two bright spots of our vacation. Dropped our luggage off in the room - not the ritz- but hell with it we needed a drink. Off to the 24 hr bar. Yosmanis (sp) was there and made us some drinks and ham sandwiches. He doesn't smile but don't let that put you off. He always took care of our needs and I don't think he ever sleeps! Wake up-coffee-beach-bubbas full-repeat. yes we ate in between. The Ranchon is by the water and magical. We did have a lobster dinner one night and went again for another night because Noel is the best! They do a beautiful lunch buffet too! Regular Buffet is good. Just busy and we didn't want to miss a minute of the glorious weather by being inside. After some reflection we decided that this was in fact paradise and we felt so lucky to have experienced it! So much more to tell Roger brought my husband a bday cake. We had champagne by the water a beautiful sunset cruise and so much more. Sunwing cut our vacation short (they never should have landed us in the first place - see sunwing review) so we didn't get to experience it all (others stayed longer for free but one gentlemen payed for the extra days with his life) Wonderful people (staff and guests) Not pretentious. Will go again. God willing. xo Melissa and Danny
J210XEdannys
First time in Cuba
Reviewed 20 february, 2020
I would have given a five star rating if it wasn't for some food faux pas's. No cheese for their pizzas, no mustard or ketchup at the Zun Zun bar the first three days, no eggs for breakfast the last 2 days and no orange juice. That said though and realizing that this is Cuba, a little planning before hand would make this a non issue. We met one couple that was there for their 13th time and they reiterated that fact. Except for some supply issues the buffet and 2 al la carte restaurants and the bars were good. We did spend evenings in the bar drinking a lot of spanish coffee. The beach was as awesome as other people have described it. We were there the last week of January and there were always plenty of palapas available. Going to a nude beach was on my bucket list, not so much for my wife though. In the end she thoroughly enjoyed it and now she wants to go for 2 weeks the next time we go. And yes we are planning on returning. We had an ocean view junior suite (3rd floor) room that was very nice. However, with my wife's knees as they are we'll ask for a ground floor room next time. The resort grounds and pool are also very clean and well kept. At lunch we'd eat at Zun Zun and spend a little time at the pool. We rented an 4 wheeler one day to check out Paraiso and Serina beach. Then we went to the little town aka marina. That was a nice outing. The staff is very friendly and aren't too bad with their english. Internet was available at the main building for 1 cuc/hour.
Randy2545
A little disappointed but nevertheless a great vacation
Reviewed 15 february, 2020
First of all, the site is beautiful, with a long beach with beautiful sand and spectacular scenery. This is the only hotel with such a beach on this part of Cayo Largo. The others are more rocky and pebbly. There is also a nudist on the east side of the property for those who like to go in the buff, and there are plenty of lounging chairs that are provided by Roberto and his crew. The hotel grounds have not changed much since the last time we were there in 2008. The rooms are comfortable. We had an ocean view room with a large balcony that had a great breeze and was very private. However, as this is the third time we have stayed there, it seems the hotel has cut some costs. There often was no hot water, so a lot of times, we had to take cold showers when returning from the beach. Sometimes they cut the hot water completely, so if you are like me who likes to lather your body before rinsing off the shower gel and they cut the water in the middle of your shower as it once happened to me, you will wait 30 minutes before the hot water comes back or you will need to rinse yourself off with cold water. When the hot water does finally return, you need to let it run sometimes for as much as 20 minutes to get the rust out. The food used to be well researched, but now it is less varied, as some days the menu was identical in all restaurants. There was a lack of some staples, such as eggs the first three days we were there, and other meats such as chicken were very rare. You will eat a lot of ham, as they have plenty of that in all restaurants! The restaurant on the beach (Ranchon) offers a good variety of vegetables, but the grilled food (meats and fish), become redundant at one point. The La Yana restaurant leaves much to be desired, both for the variety as well as the service. If you have a choice, go and have dinner at the Ranchon at night, the staff is attentive, and the menu is well varied. There is also a pizza restaurant that have pretty good pizza. If you are at the pool, go and see Angel and have him make you a Mojito or a Rum punch, he will do it with a smile! One more thing I recommend that you bring with you is mosquito repellent. This is something that we never had a problem with in the past, but it seemed they only saw me the two weeks we were there. I had an abundance of bites and they are still very itchy. Bring the highest DEET factor you can (30 or more) and perhaps an antihistamine creme like Benadryl if you get unlucky and get 60 bites like I did. Although this review does sound a bit negative, we still enjoyed our two-week vacation. If you have high expectations you will not have a good vacation. Focus on what is good, the people, the staff, the friends you will meet, and you will have a great time. Enjoy the beach and if you get a chance you can visit two other beaches that are spectacular, Paraiso and La Sirena beaches are among the most beautiful beaches in the world, and I have seen many. If you like taking walks on the beach, these are the ones to go to.
Exploration77522