Medieval Castle Ξενοδοχείο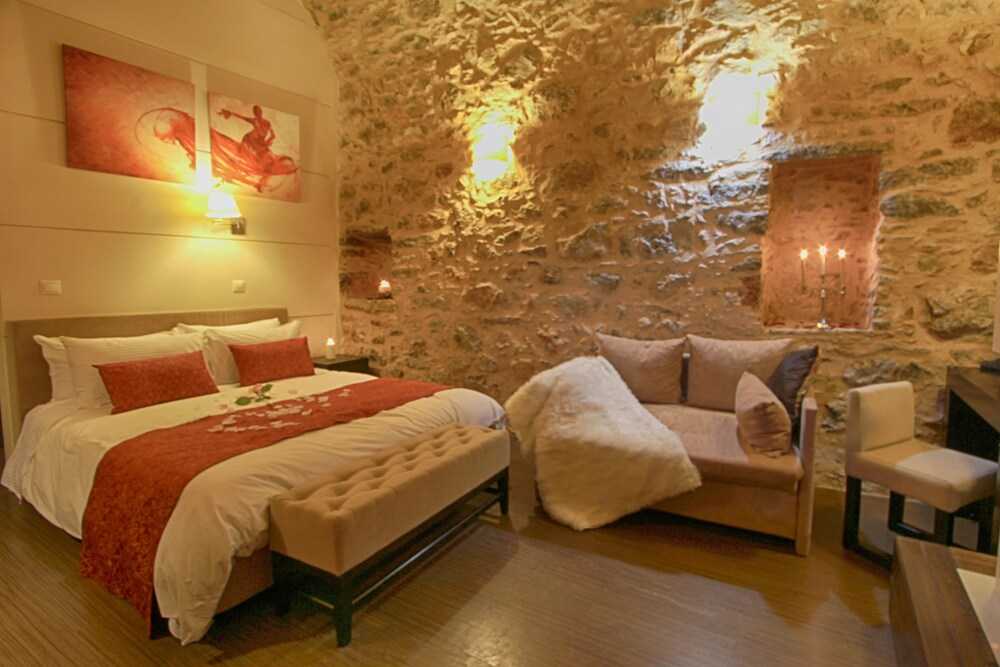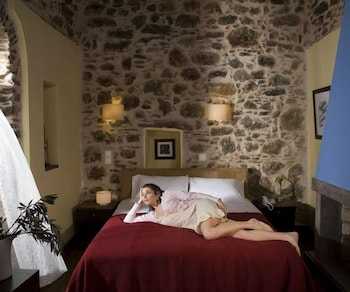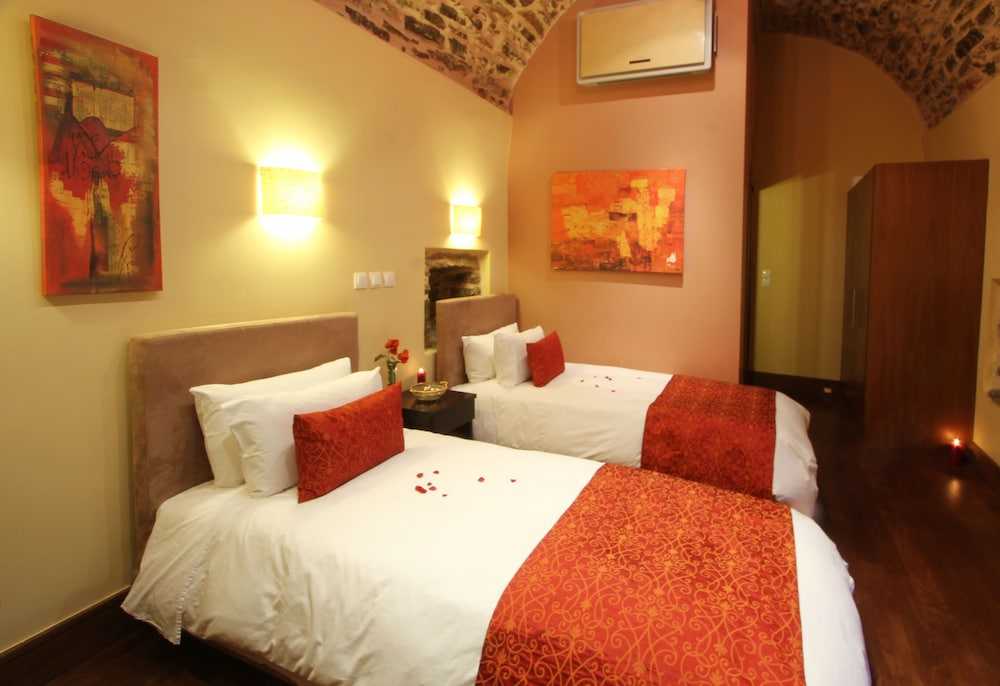 TripAdvisor Review
Based on 89 review
See all
This complex enjoys a charming setting in Mesta. The complex is immersed in the rich culture and heritage of the area, lying in close proximity to a wealth of attractions in the area. Guests will find themselves just a short distance from a number of shops, dining options and entertainment venues. T...
More details
Availability
Select the date of your trip
Select the date of your trip to check room availability.
Property Info
This complex enjoys a charming setting in Mesta. The complex is immersed in the rich culture and heritage of the area, lying in close proximity to a wealth of attractions in the area. Guests will find themselves just a short distance from a number of shops, dining options and entertainment venues. The complex is conveniently located just 20 km away from the airport. This boutique complex features stunningly-designed apartments and suites, which are dotted around the 16th-century Genoese Castle of Mesta. The accommodation options are sumtpuosuly designed, exuding elegance and regal splendour, r...
More details
Check-in starts at: 15:00
Check-out ends at: 11:00
Property Amenities
Reception services
Concierge
Guest rating
TripAdvisor
Travelers rating
Excellent

64

Very Good

17

Good

4

Reasonable

2

Bad

2
Travelers profile
Business

1

Couples

43

Solo travel

8

Family

17

Friends getaway

13
Scores Summary
Cleanliness

Location

Rooms

Service

Sleep Quality

Value
Great place, great service
Reviewed 31 august, 2019
Mesta itself is a wonderful little medieval town or village. This hotel have rooms and suits spread out in the medieval town. We had a large air conditioned room with additional kitchen with all necessary equipment. The staff was very helpful and available at any time we needed something or had a question, even if the reception was situated at another corner of the area within the city walls.
526max
Dripping with medieval atmosphere
Reviewed 12 june, 2019
As one local told us, enjoy Chios now because the airport is modernizing in two years and things might change. If any changes come to Mesta, it would be tragic, because this medieval walled village with its tiny, meandering cobbled streets should remain exactly as it is. But if change is coming, hurry and come to the Medieval Castle Suites to soak in the atmosphere. Of all the mastic villages, this one is the best. But the atmosphere comes at a price, and I'm not talking money. You need to be prepared to stay in a medieval village hotel, and it starts with good walking shoes and the ability to walk up and down stairs which are often steep. It also means you can't always get hotel employees at the drop of a hat, and it might take a while to find the office. If you accept this, you'll be fine. First, you have to find the main office. The address we had was Main Street. We parked our car in the public parking lot outside of the village walls and started walking. We entered the walls and asked a woman for directions. She was giving a tour to two women at the time, but she told us to join her and she'd take us where we needed to go. We walked the labyrinth of streets until we found ourselves in the plateia which has several cafes and tavernas around it. Our tour guide took us to the cafe the hotel runs, and we were handed off to someone else who ran to get someone who could help us. This new, friendly woman said she'd show us to their parking lot. She walked back with us to our car and rode along guiding us to the lot, also outside the walls. She handed us a room key that had a remote control on it to operate the gate arm so we could leave and return to the lot without aid. We then hauled our luggage over the cobblestones (not easy) to our room. When we left the owner brought a small vehicle and drove our luggage out. The Medieval Castle Suites is actually a series of rooms around the village so it is like staying in a medieval home. This home has small windows that are high up on the wall. The original occupants had to protect against attack, so you won't have large windows. Doorways are also small, so watch your head. Our "room" included two outside doors that each opened to a small entry area and a steep stairway up to a door, which opened to the kitchen. Two more stairs lead to a modern and attractively decorated bathroom of decent size. From the bathroom, the room opened up into the spacious bedroom/sitting room that contained a fireplace, flat screen TV, and a computer, which we did not use. There is also a telephone. Another door had a small screened window that we could open, and outside the door was a private patio where we spent our evenings enjoying wine and the stars. This patio area also connected to the kitchen so you can use either door to get here. The kitchen had a sofa, but not a table, with the idea being you would eat outside, but a table would have been nice. The kitchen was well stocked but was missing kitchen towels or paper towels. We had to buy paper towels to dry dishes. Dish soap was provided. The bed was comfortable and every night was silent. We left the tiny door window open to get a breeze at night as the air conditioner was not very effective. Luckily, it cools down at night so we still slept well. For breakfast, a breakfast buffet or table service is offered at the cafe in the plateia that the hotel runs. We had table service one day where a young woman brought us an assortment of meats, cheeses, eggs, and breads to our table outside, and on the remaining days, a nice buffet was set up inside the cafe. The food was delicious, and second cups of coffee were provided if you asked. While we loved the room and location, there were some cons. One con was housekeeping was spotty. Coffee was never replaced. One day the dishes I washed were put away, and the remaining days, they never were. No kitchen towels were provided. No mosquito coils were provided for outside or inside. Tiny soaps instead of larger bath bars, or at least larger soaps of any dimension, were all that were offered in the bathroom. Towels are changed every other day, which we were not aware of, but we hadn't slung our towels on the floor so we were okay. Pros: Besides everything wonderful that was already mentioned, they also provided shampoos and conditioners made with the local mastic products. Shower gel and lotion were also provided. Look in the brown box under the sink for the bathroom amenities if you have room #1. Friendly employees and owner topped off the experience. They were very attentive to our friends, one of whom fell down some stairs and required ice. We will absolutely stay here again. It is so charming. We just hope the atmosphere of this village is protected carefully. This is a special village on a special island, and the Medieval Castle Suites fits in beautifully.
Babu2773
Exotic charm in abundance
Reviewed 4 june, 2019
The conversion from Midieval stone caverns into first-class, upgraded, delightful hotel rooms is worth the trip in itself, but the charm of this unique village is a bonus to be remembered forever. The good Greek breakfasts and the helpful staff make this stay a standout.
silverpoplar2016
Perfect place for a vacation in Mesta
Reviewed 2 september, 2018
Extremely friendly and helpful staff. The suite was perfectly situated, clean and equipped with all ammenities necessary. Mesta is the perfect place for an Aegean vacation. Several beaches are within reach of this town. Manog these our favourite, Apothika.
GlobeTrotting278319
An astonishing time-capsule of antiquity
Reviewed 17 august, 2018
Our jaws dropped when we entered the village. It is a time-warp. It is surrounded by enormous stone walls, and cobblestone streets completely encased in continuous stone archways. The Medieval Castle Suites...marvelous. It is not a hotel, per se, the rooms/suites are entirely decentralized throughout the medieval village of Mesta. Each with it's own address on the cobblestone streets. The stone corridors, streets with archways, and secret passages throughout the village added so much to the adventure. We booked a second room when our kids (college-age) showed up and their suite was located a short walk from ours through the winding stone paths. They serve the breakfast (included) in the beautiful, shady village square where we indulged in double cappuccinos each morning and fresh fruits and vegetables, cheeses, home-baked Greek pastry and bread all presented by really nice people. We were there for the Panagiri (the big Greek holiday on Aug. 15, Feast of the Assumption of Mary) It is a cultural spectacular, not just here, but in all of Greece, when Greeks return to their home villages from wherever they are in the world in order to celebrate this holiday. The entire village celebrates together on the square until the next day. A Greek bouzouki band played for 12 HOURS in the square with everyone dancing through the night, through sunrise, and when I came out at 8:00 a.m. the next morning for my coffee, the band was still playing, the square was still full, and folks were STILL dancing traditional Greek folk dances. They danced until 9 or 10 a.m. Mesta has a spectacular medieval church with priceless ancient art pieces preserved and extraordinarily friendly and informative villagers sharing the history of the village with great pride. The village and original church was founded in 900 a.d., and the village walls, buildings (castle) with archways, were built about 500 years later and, well, not much has changed since then.
Maggie D