Las Alcobas, a Luxury Collection Hotel, Mexico City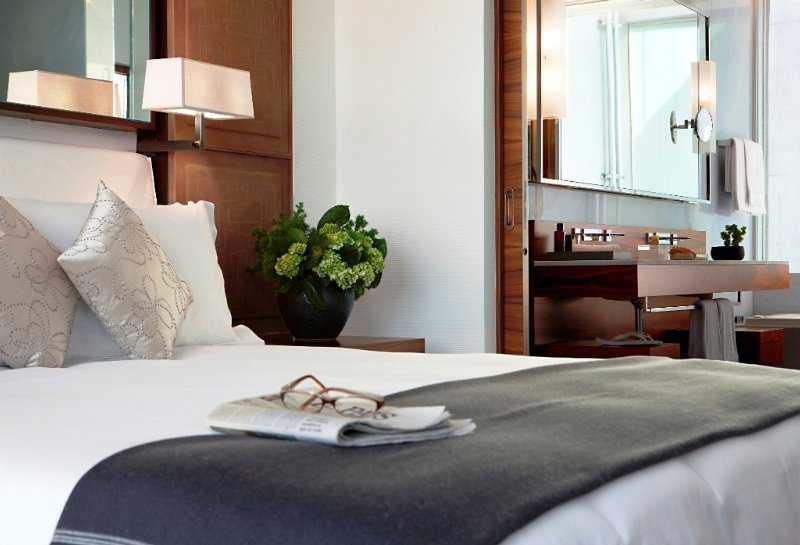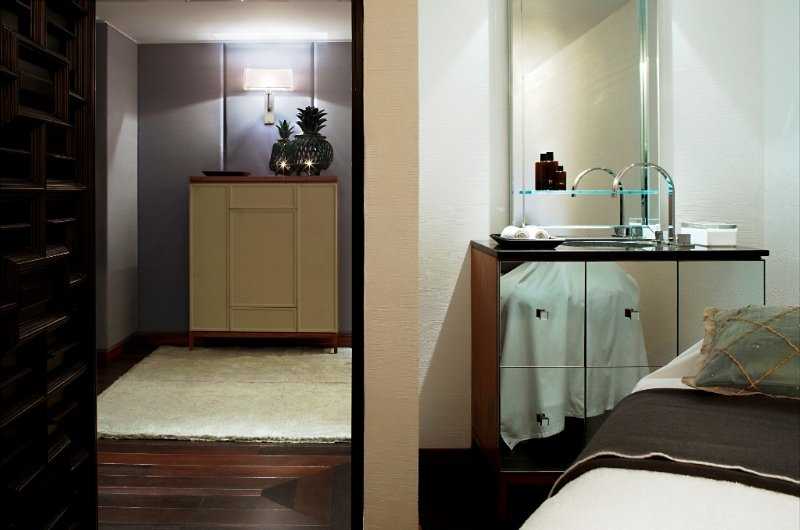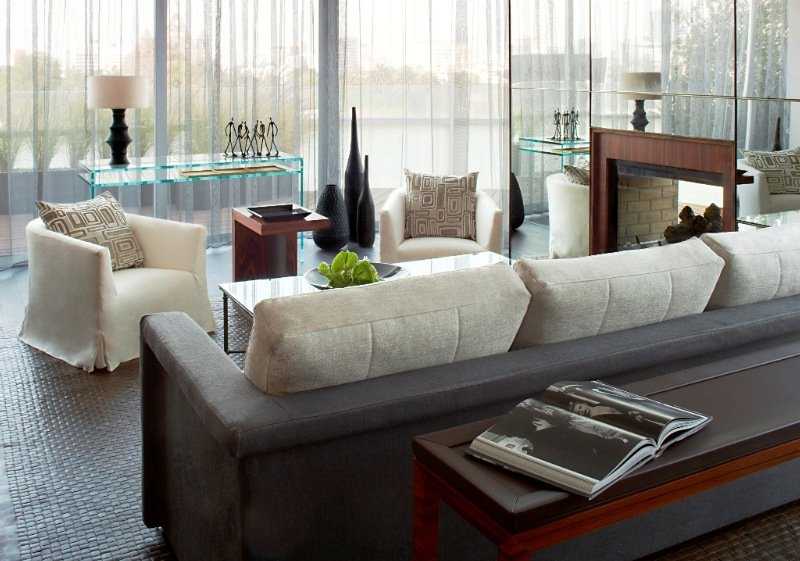 TripAdvisor Review
Based on 767 review
See all
This hotel is situated at the heart of the most exclusive area of Polanco. The hotel set amidst the renowned shopping district of Mexico City, surrounded by the rich culture and history of the area. The hotel is located within easy access of a host of attractions, as well as shopping, dining and ent...
More details
Availability
Select the date of your trip
Select the date of your trip to check room availability.
Property Info
This hotel is situated at the heart of the most exclusive area of Polanco. The hotel set amidst the renowned shopping district of Mexico City, surrounded by the rich culture and history of the area. The hotel is located within easy access of a host of attractions, as well as shopping, dining and entertainment venues. The hotel enjoys a delightful design, comprising exquisitely-decorated guest rooms. The rooms are elegant, featuring minimalist decor for a peaceful ambience. Guests will be pleased by the many facilities and services that the hotel has to offer. The needs of leisure and business ...
More details
Check-in starts at: 15:00
Check-out ends at: 11:00
Property Amenities
Reception services
Concierge
Guest rating
TripAdvisor
Travelers rating
Excellent

648

Very Good

85

Good

16

Reasonable

13

Bad

5
Travelers profile
Business

151

Couples

367

Solo travel

46

Family

80

Friends getaway

58
Scores Summary
Cleanliness

Location

Rooms

Service

Sleep Quality

Value
Special stay with friends
Reviewed 25 december, 2021
Just finished a wonderful trip to Mexico City, and want to highlight that this hotel made our stay very special. Importantly, their adherence to Covid protocols was very strict which eased my worries. The concierge staff (Alex and Bruno, especially) was very helpful via email prior to and during our visit setting up reservations, tickets, transportation etc. The hotel itself is one of the nicer boutique hotels I've enjoyed, with comfortable beds, very nice furnishings, great breakfast and attentive service. They generously keep the rooms supplied with free fresh fruit, snacks and drinks. The location is lovely and perfect for walking, dining and shopping. We will definitely return to stay again.
TravelbugPaloAlto_CA
Stingy Marriott Bonvoy Benefits
Reviewed 3 august, 2021
During my mattress run of 7 different hotels in Mexico City, Las Alcobas (Luxury Collection) was in some ways the best of the 7, and in other ways the worse of the 7 so it was a story of extremes. With all things considered the elite benefits are so weak that I am unlikely to rush back – an argument can be made that this property can be considered quite similar to a Design Hotel not a Luxury Collection. This hotel only has 35 rooms in total so it has a clear boutique feeling and can be considered preferable to large hotels with a couple hundreds of rooms. The problem is that room upgrades will be more difficult since they are limited and what they can offer. I booked the entry level room and received a modest one-category upgrade which is almost the same, and all other room types were occupied. When chatting with the staff at reception I found out that the more disturbing issue is that even if several room types were available, the upgrades to Bonvoy Ambassador Elite guests are limited to +2 which is a corner room and has a cash value only modestly above the entry level room, therefore suite upgrades are out of bounds. LA is the only hotel during my trip which did not upgrade me to a suite, all 6 others did. The room itself had the best hardware of all hotels I stayed in CDMX. The quality of the furniture was excellent, it had hardwood floors and marble bathroom, there was a Toto toilet, Bulgari bathroom amenities, a shower with side jets and great water pressure, La Bottega bathrobes, an electronic panel by the bed side to control blinds, curtains, air conditioning, lights, etc. That said, the room was not perfect: the temperature controls could not go lower than 18.5C and the room did not feel very cool. In addition, the soundproofing was one of the worse I have seen especially for a hotel of this caliber: I could clearly hear housekeeping doing non-noisy tasks such as laying towels in a plastic bag, dipping a broom in a water bucket, or just moving their cart without banging it. Some hotels who are stingy with room upgrades can make up for it in other ways such as F&B. Unfortunately it was not the case at Las Alcobas: they had one of the most limited breakfast benefits I have seen anywhere in the world. The breakfast was fruits and bread, period, and for drinks it was a standard juice and regular coffee or tea. Cappuccino? Extra charge. "Green juice"? Extra charge. Yogurt or granola? Extra charge. Cereals? Extra charge. A hot dish? Extra charge. When a Four Points charges extra for a cappuccino I can somewhat understand, if a Sheraton or Marriott charge for it I think it's a bad idea, but for a Luxury Collection to do so is not aligned with luxury hotel standards. When I expressed my shock about the breakfast benefit, they removed the charge for cappuccino and they offered me to choose one hot dish as a courtesy, which was appreciated. However when they brought it to me, they cut out the fruits and the bread so it ended up being a substitution rather than an extra, so at that point I just decided to be quiet and move on. In my opinion they should take a hard look at their breakfast policy for Marriott Bonvoy guests. To conclude on a more positive note about breakfast, I should mention that it was the only hotel of the 7 that offered breakfast in the room instead of the restaurant, so at least by giving the option between restaurant or in the room, they got that part right to give a feeling of luxury which others do not, not even St.Regis. I like staying at Design Hotels, or hotels from SLH (Small Luxury Hotels) / LHW (Leading Hotels of the World) chains, when I travel to some towns in Europe without much local hotel competition. However in big cities with lots of choices, those rarely provide good value for the money, and I found out that Las Alcobas behaves like those hotels. The upgrades have very limited value and the breakfast benefit is ridiculously weak, so while the room itself was nice, for the same reason that I rarely stay at DH-SLH-LHW hotels in big cities, next time in Mexico City Las Alcobas is unlikely to be at the top of my list.
WorldWideTravel88
Amazing property, perfect location, great service
Reviewed 2 august, 2021
Hotel: Small-ish boutique hotel with well-equipped and high-tech rooms with luxury touches (like the Jacuzzi tub). Location: Wonderful right on the "rodeo drive" of Mexico City. Very safe with large police presence and restaurants/bars galore (including Pujol!). Amenities: Didn't use many, but the breakfasts were always delicious (try the Huevos divorciados) and they were very helpful helping me arrange transport and Frida Tickets!
Elyse C
Coulda been great….
Reviewed 13 july, 2021
It coulda been great but significant misses. It's a nice boutique hotel right in the heart of Polanco neighborhood. Easy check-in and out. Love that my luggage beat me to the room. Casual breakfast with large menu. Comfortable bed and linens. Decent wifi. I was here for three days before a planned move to another boutique nearby. Disappointing: 1. window is almost too filthy to see our and 2. Unable to get coffee machine in my room
Summerasalifestyle
Spectacular stay and Ambassador upgrade to Maseryk One Bedroom Suite at Mexico City's best luxury hotel
Reviewed 27 may, 2021
My amazing 4 night stay at Las Alcobas, Luxury Collection Mexico City came to a sad end Tuesday as I left Mexico City and my foodie friends celebrating my buddy's 40th birthday. Las Alcobas ranks right up there among my all-time favorite hotel stays — and certainly exceeds even my previous excellent stays at the wonderful St Regis Mexico City. For perspective, my all-time favorites include Amanjiwo, Amangiri, Amankila, Gritti Palace Venice, Suiran Kyoto, Ritz-Carlton Kyoto, St Regis SF, St Regis NYC, St Regis Florence, Umaid Bhawan Palace Jodhpur, Singita Boulders, La Residence Franschhoek, Peninsula Paris, Peninsula Shanghai, The Upper House Hong Kong, etc. Pre-upgraded in advance to the Maseryk Suite, one of the 3 specialty suites in the 35 room boutique hotel, I admit to being pretty wowed. The suite is extraordinarily spacious and comfortable and has just about every bell and whistle one can imagine short of a kitchenette! The air con was confirmed in advance to reach 66 F, and it worked beautifully throughout my stay — even pretty well during the heat of the days. The terrace and living room were great venues for our group of 9 to hang out, and the suite space was supremely comfortable for even just me. The bed was incredibly comfortable. And the many stories about the showers here are true -- this may be one of the 2 best showers I've ever enjoyed anywhere. It's totally over the top and had incredible water pressure even from the rain shower. It's a shame that my husband wasn't here with me. 😇 The electronics easily controlled everything (after a little experimentation) from lighting moods and window shades and blinds, and the Toto toilet in the bath was another highlight. I know many will love the Bulgari toiletries, as well — not to mention the local soaps. My Ambassador status obviously made a marked difference in my upgrade, not to mention the elevated treatment I enjoyed throughout the stay. Even my friends noticed, as a few were Titanium and had one category room upgrades. (They picked a Bonvoy luxury hotel knowing it would help to lure me on this trip.) We even met the hotel owner and GM, Samuel, who introduced himself as we were having drinks on the Anatol restaurant patio -- and he got us a round of their incredible avocado flatbreads and Margaritas for my buddy's bday. I had my pre-arrival checklist matched to perfection, with the suite pre-cooled, extra bottles of water, the chocolate covered strawberries amenity, the local tequila, and a fan by the bed. The hotel brought more chocolate covered strawberries a few days later, as well as daily treats like fresh fruit, chocolate chip cookies, etc. It was some of the best Ambassador recognition I've seen in quite some time, even as well as I've been treated at almost all Bonvoy luxury hotels as an Ambassador elite guest. As I often say, smaller and luxury hotels are usually best when it comes to excellent service and concomitant elite status recognition, and Las Alcobas goes to prove that point in spades. #AmbassadorStatusMatters Service and F&B at Las Alcobas make the amazing suite almost an afterthought. The concierge, Aaron, is a true gem. He handled all of our group agenda and also my individual details as we explored the many taquerias and fine dining restaurants of the city, as well as our private guided group excursion to Teotihuacan. He helped get us bookings at the city's top restaurants like Quintonil, Pujol, Rosetta, etc — as well as the amazing Limantour cocktail bar and several of the celebrated local taquerias throughout the city and just outside. Aaron also organized my unfortunate Monday private excursion to the Xochicalco ruins — which turned out to be closed despite his confirming otherwise, giving me my fateful 4.5 hr Drive to Nowhere. Aaron, the guide & driver, were all furious, as they'd all confirmed it would be open only the prior Friday (and even the website said it was open). But I just laughed it off and thanked them for trying. I wasn't charged at all, so it was another one of those covid chaos experiences that I can laugh about for many years. (I still tipped the guide and driver, as they had it even worse than I did!) Everyone else also got sick from the lunch I missed that day, so perhaps my karma worked out for the best. 😉🤭😂 Aaron also assisted us with getting VAT refunds and generally was our central contact for anything we needed. He's a star. The housekeeping team was fantastic and thorough, even as I never saw them once. I even requested a second service after our group had partied a bit in the suite, and they obliged me without issue while we were at dinner that night. The rest of the staff was always friendly, helpful, and ready to oblige for any and every reason. One night after getting back late and my lips being surprisingly chapped, I called down to ask if they might have any lip balm — so they sent someone down to the local farmacia to bring some back for me. F&B was sublime — even amidst the covid circumstances. Room service breakfast was complimentary as part of my elite benefits, and it was always delicious. I couldn't get enough of their stuffed French toast — which I ordered for the 3 of my 4 mornings. Drinks and snacks at the Anatol restaurant patio outside were always fabulous -- though I did have one odd series of weirdly made Sazeracs only the day after having some of the best Sazeracs I'd ever enjoyed. They got it right in the end, though. We had drinks and snacks at the Anatol restaurant's outdoor patio almost every day at some point. The hotel's Polanco location is sublime. It's basically the Beverly Hills of Mexico City.. We were able to walk to dinners at Quintonil and Pujol, as well as to the legendary Limantour cocktail bar -- all just a few blocks away. We even did plenty of shopping damage at the many nearby boutiques, including my favorite Emenegildo Zegna just a block away. Almost everyone we saw wore masks in the Polanco, Reforma, and Roma districts, so we felt very safe and comfortable even as we all were vaccinated -- as masks are required anywhere in public in Mexico City since only 10% of Mexico's populace has been vaccinated. Even at most of the street taquerias throughout the city and outside, almost everyone not eating and drinking (or smoking) were wearing masks. It always felt pretty safe. Masks were required throughout the hotel, and there were sanitizer stations on every floor by the stairs and elevator and throughout the other public spaces. Covid precautions were taken very seriously at the hotel, and everyone — staff and guests alike — respected the rules. My rapid antigen covid test ($75) was arranged in advance for 3 days before my flight and was conducted in the hotel's spa space by an associated lab's personnel. I got the negative result and all-clear in 20 minutes. Very easy. I did see my friends' rooms -- and they were on the smaller side but with the same design ethos, level of detail, and in-room technology. I'd recommend booking at least the Grand Deluxe Executive rooms — or better yet the Corner Panoramic Premium rooms — for any couple wanting a bit more room. The Corner Panoramic Premium room felt more like a small junior suite, in fact. The smaller entry level room size is one area where the St Regis might offer more for a couple, but the entry level room would be plenty spacious for a single person to my mind. In short, Las Alcobas is yet another amazing gem from the Luxury Collection. As much as I loved the St Regis, I know I'll be returning to Las Alcobas in the future. It was worth every peso. #mexicocity #luxurycollection #suiteupgrades #specialtysuite #AmbassadorStatusMatters
BillR2390