Water's Edge Resort & Spa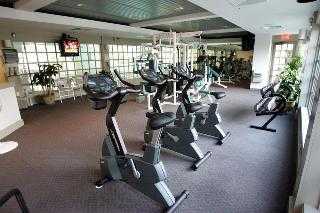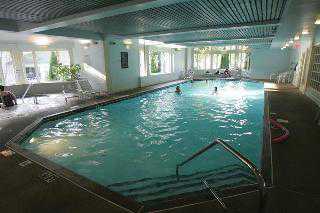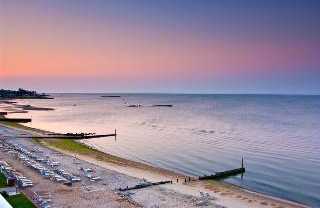 TripAdvisor Review
Based on 1036 review
See all
This comfortable hotel is in Old Saybrook. Clients may take advantage of the Wi-Fi connection on public areas. Clients are welcomed in a lobby with 24-hour reception. All guests staying at this property can chill out at the end of the day with its varied health offer.
More details
Availability
Select the date of your trip
Select the date of your trip to check room availability.
Property Info
This comfortable hotel is in Old Saybrook. Clients may take advantage of the Wi-Fi connection on public areas. Clients are welcomed in a lobby with 24-hour reception. All guests staying at this property can chill out at the end of the day with its varied health offer.
Check-in starts at: 15:00
Check-out ends at: 11:00
Property Amenities
Reception services
Concierge
Guest rating
TripAdvisor
Travelers rating
Excellent

340

Very Good

271

Good

186

Reasonable

139

Bad

100
Travelers profile
Business

62

Couples

316

Solo travel

16

Family

326

Friends getaway

130
Scores Summary
Cleanliness

Location

Rooms

Service

Sleep Quality

Value
The Best New Year's Eve Ever!
Reviewed 1 january, 2022
My husband and I went to the Water's Edge Resort and Spa with two other couples for their New Year's Eve party and brunch. I have had to be very concerned about food. I am lactose intolerant and there isn't a pill that helps me. I called the hotel to ask about the food for the New Year's Eve Party. The next day I received an email from Chef Charles, who asked me to call him. We spent a lot of time on the phone reviewing my choices. There were many! He also said, he could make almost anything I wanted without lactose. He told me to let him know when I arrived and he would come to chat with me. We arrived on Thursday. December 30th and had dinner in the restaurant. Chef Charles visited our table! He described all the dishes to me. He couldn't have been nicer. The dinner was wonderful! He even followed up after our meal was finished, to make sure we were pleased. Since I had spoken to Chef Charles about the menu for New Year's, Friday evening I was able to eat with confidence! It was another fantastic dinner! The next day, was a beautiful brunch with a variety of foods. I had forgotten to get the information about those foods. Chef Charles walked around station by statin. He took the time to point out what was best for me. Once again, a wonderful meal!
NewYork3r
Another great time
Reviewed 28 november, 2021
We've been coming to Waters Edge for over 20 years and always have a great time. We're originally from Ct. and moved to N.C. 23 years ago. It's great to visit the area and friends and family and we do, and see, more of what the area has to offer than we ever did while living there. The resort is amazing in so many ways, location, view, friendliness of the entire staff, food. Thank You for another great trip.
anna d
Good not Great Anymore at All
Reviewed 10 november, 2021
Too crowded , too expensive, and why oh why did they build that condo unit space blocking the view???All for more money. We have been visiting friends here for several years, and it seems the hunt for profit is crowding out the view, nature, and the source of relaxation. I am glad I do not have an investment here. And years ago I was jealous.
sjk7301948
Great place
Reviewed 8 november, 2021
Our 3rd visit to this resort. Love the location and views. Food is excellent and the upkeep of the grounds is beautiful. Staff is excellent and helpful. The sleep 4 unit had little counter space in kitchen. It would be nice to have smart TVs added as the cost for these is minimal.
Robert E
Sometimes you don't get what you pay for.
Reviewed 12 october, 2021
Edited: After my initial review- I was contacted by a manager who wanted to make it right. She offered me another stay for free. The pandemic hit- so we were unable to go. That stay expired in December and they won't honor it. So I am reposting this review that I took down, because this is my only experience to go by. I booked a room on a Tuesday night for my anniversary. I paid an extra $100 for a King Oceanview. When I walked in I was immediately disappointed. My view was obstructed by a roof. The pictures showed a beautiful view from your bed, all I could see was a roof. I'm 5'2" so it was even harder to see around. This really upset me as I was really looking forward to gazing out at the sea during my stay. I was misled and should have been told the view was obstructed, as I would not have paid extra. I let it go, because it was my anniversary and I didn't want to ruin my night. 

The hotel was pretty dead, and knowing it was our anniversary, you would think they would give us a room with the view I paid for. I felt scammed to be honest. While the place was clean, the room itself was to the level of a Comfort Inn. Old carpeting, beat up armoire, the drain in the shower was gross, I'd never bathe in there. The refrigerator was broken. I adjusted the settings and it never kicked on. I had zero temperature control, it felt as though the AC had been on all night. 

The mattress was hard, so it was a night of tossing and turning and the pillows were completely flat. In the middle of the night I woke up and thought I had lost the pillow, but it was just the same level as the bed- completely deflated. 

The property is pretty, the beach is small, and there was a good amount of trash on it. I don't fault the resort for our dirty seas, but it seems to me they should send staff down there periodically to pick up the garbage. 

Our meal was nice at the bistro. The food was good, the lobster roll and steak were on point. 

We went back to our room and ordered dessert from room service at about 8. When it was delivered, the man repeated to my husband twice to put the tray outside the door when done, and my husband agreed. Now here is the kicker- we had a few bites and were going to go back to the dessert a bit later as it was very rich. Less than 30 minutes later they called and interrupted us asking if we were done yet and could we put the tray in the hallway! So we had to scarf it down and put the tray in the hall. The soda I ordered was so flat I only took two sips. Room service was still open for another hour! I have never been pestered like that and it was very off-putting. What the heck did I pay for?

 We ordered room service for breakfast and it was nothing like our meal the night before. The coffee cups were barely half full and nothing really tasted that good. It certainly wasn't worth the $65 we paid for breakfast. 

All in all, I am pretty disappointed and would never return. Its a nice place to visit for an event, but a complete waste of money to stay there. It is far overpriced for the dated rooms. It's time for an update or a price rollback.
HeaBrown