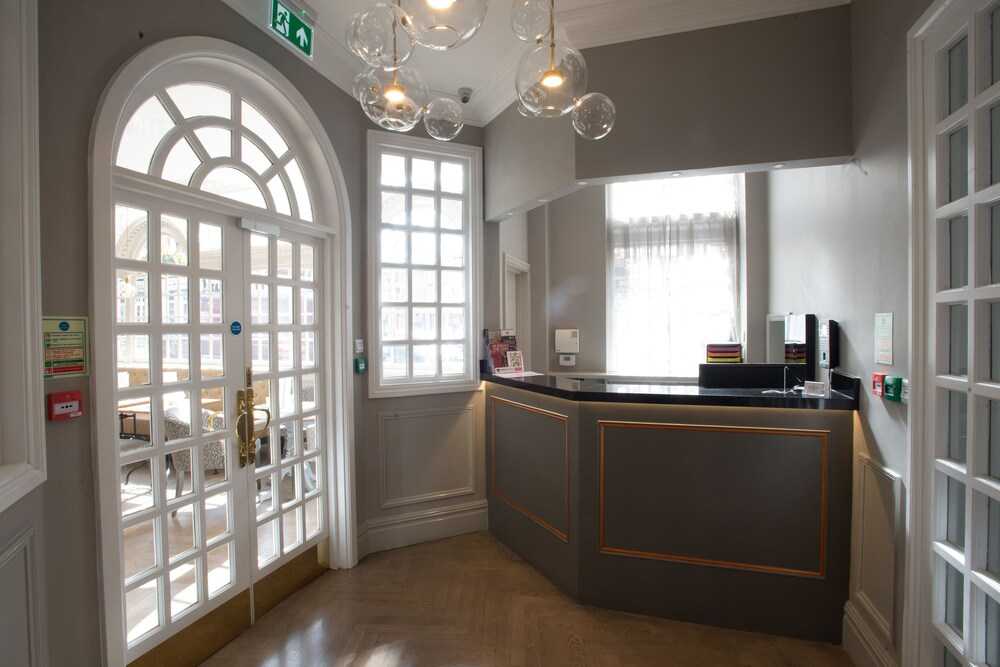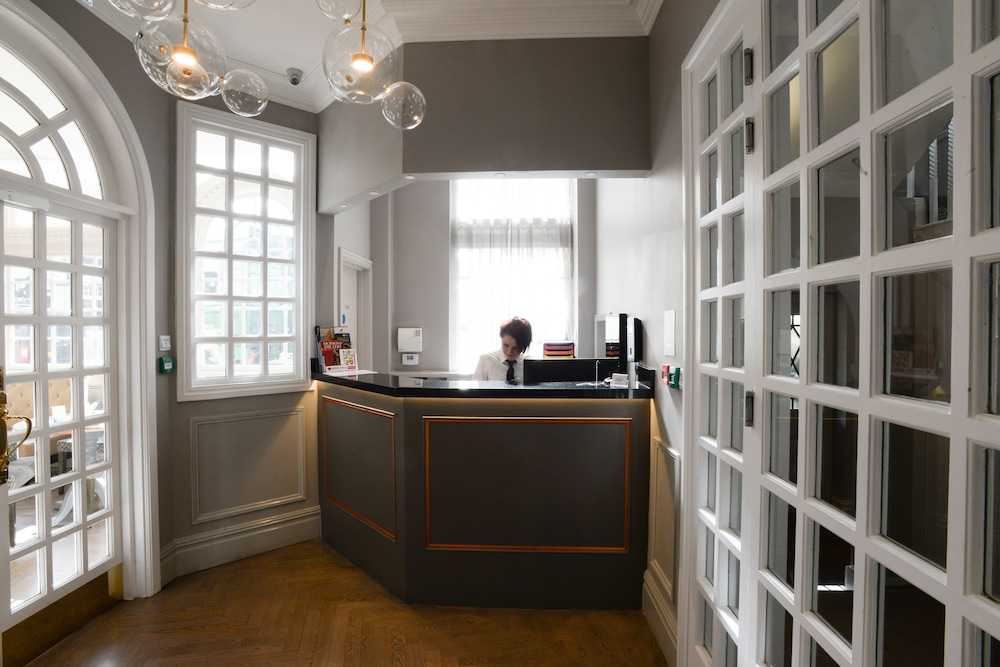 TripAdvisor Review
Based on 112 review
See all
This comfortable hotel is situated in Acton. The accommodation consists of 25 units. Those staying at this accommodation may keep updated thanks to the Wi- Fi access. As this establishment features 24-hour reception, guests are always welcome. The Kings Head Hotel provides cots on request for little...
More details
Availability
Select the date of your trip
Select the date of your trip to check room availability.
Property Info
This comfortable hotel is situated in Acton. The accommodation consists of 25 units. Those staying at this accommodation may keep updated thanks to the Wi- Fi access. As this establishment features 24-hour reception, guests are always welcome. The Kings Head Hotel provides cots on request for little children. This is not a pet-friendly establishment.
Check-in starts at: 15:00
Check-out ends at: 11:00
Property Amenities
Reception services
Concierge
Guest rating
TripAdvisor
Travelers rating
Excellent

48

Very Good

33

Good

10

Reasonable

10

Bad

11
Travelers profile
Business

18

Couples

45

Solo travel

3

Family

23

Friends getaway

15
Scores Summary
Cleanliness

Location

Rooms

Service

Sleep Quality

Value
Don't be fooled!
Reviewed 21 november, 2021
DO NOT BE FOOLED BY THE BEAUTIFUL ROOMS!! If I could give this hotel a minus I would. One night was one night too many. My friends had originally booked this hotel for my 40th last year, but was delayed due to COVID. We had a brunch nearby and this looked amazing. We had rebooked and two days before arrival received an email stating there would be a party in the bar going on til 3am, but we were welcome to join. On arrival at the hotel, a lady checked us in, no smiling or customer service, and stated we must pay £20 per room holding fee, we went to give cash but was told no, that would be £100 in cash! So we paid by card. One room wasn't ready so we went to the smaller of the two. The rooms were lovely, and done to a high standard, but the towels were more like hand towels And the other room had blood on a towel, and constant flickering lights. We went down to the bar about 5pm to look for somewhere to eat. We were told the restaurant was shut and no dinner or breakfast was available, even though it had been checked and advertised that this was offered on their website. We tried to get a drink in the bar, they had no bottles of red, only a couple half opened, which they tried to sell us in a pint glass, they had no wine glasses?! Then asked for drink with a lemonade mixer, didn't have any so the apparent 'duty manager' went to the convenience shop over the road to get a couple of bottles! We asked the barman about the 'party' that night. He told us it's a regular reggae night they have and there will be about 700 people rammed in and a lot of men for us! We're all married and totally not what we were there for. This was meant to be a celebration for my birthday. We couldn't get food, drinks in a bar and once we got back from a lovely meal up the road, it was apparent we wouldn't be sleeping either. The party was actually like a rave, our room was directly above the bar and it was like being in bed in the middle of a nightclub! It was an absolute joke, we had banging headaches, I videoed over the next few hours, the bass was making our whole room vibrate so much the glasses on the shelves we clinking together, and the music so loud you couldn't hear ourselves think, then to top it off you had the MC constantly screeching. My friends went to complain as we had to drive back the next day and they couldn't sleep despite being two floors up. They were met with a lack of care and disregard. Their whole attitude was absolutely disgusting. We could smell drugs and saw drugs being dealt outside our window. When this was mentioned when they went down to complain they were told yes but they're not doing drugs inside, as if thats ok! Avoid this place as it can't decide if it wants to be a bar or a hotel, how they can take our money and think they're providing a good service to guests is astonishing. It sadly put a massive downer on what was a good weekend away, and my friends paid out a lot of money for. There was no offer of compensation, or apologies to make up for the complete lack of service. Quite frankly I don't know how they're still in business. We asked on numerous occasions to speak to the manager/duty manager, as know legally there should be someone on duty in case of an emergency, but there was no one and kept being fobbed off. You couldn't pay me to stay here, I've stayed in better tents on a campsite with better service than this place.
Lknight1980
HONESTLY TERRIBLE
Reviewed 12 november, 2021
I would rate this hotel zero if I could. From the minute myself and my partner got there it wasn't pleasant at all. Firstly we were asked to pay a £20 deposit on card or £100 in cash which I wasn't comfortable paying as there is reviews of people not getting there deposits back. When we got to outside our room there was a balcony, the door was open bed sheets were dumped on the outside ground with flies going on the bedsheets there was also a cupboard in this area with a see through door this was opened and had " fresh towels in it " again with flies flying in there, when I saw this I was instantly put off the hotel, my partner told me to give it a chance. Anyways we get in the room after it taking us about 5 minutes to open the door - To a foul odour, damp on the ceiling, a unpleasant stain in the carpet, crumbs on the dressing table… The bathroom - the sink and shower had not been cleaned. Myself and my partner had travelled from Edinburgh and arrived at 1.30 PM so we didn't want to waste our day complaining and although it was very unpleasant we said we could deal with it and went away out exploring. When we came back to the hotel there was a loud party going on in the bar which caused vibrations on the floor of the hotel room, we went to get into bed to notice a blood stain on the fitted sheet the throw and cushions might I add as well also had a foul odour, that was enough for us we went down to complain the receptionist was nice and came up to look and agreed he would change the fitted sheet we said okay however we would have preferred the whole bed to be changed but anyways. The receptionist came back with his colleague to change the bedsheet. My partner went to go and open the window the let some air in from the odour that was in the room to notice that behind the curtain THERE WAS DRUGS YES DRUGS myself and my partner were absolutely disgusted and this is when we realise the room we paid £160 for 1 night hadn't been cleaned at all. We went down to the reception and asked to speak to a manager as we have found drugs in the room to then be told the manager was away on holiday and couldn't be contacted (myself and my partners family run 2 businesses so we know how it works and that there should be a manager that can be contacted if on holiday or that there should be someone to step in when manager is away) we demanded either a new room or a full refund because we wanted to leave we felt scared and disgusted at everything that was going on especially when we were 7 hours away from home. The receptionist started off with there are no available rooms and that if he could come and check if there was actually drugs which he did and witnessed it, he offered us another room after telling us there wasn't a room we said okay as long as it has been cleaned which he assured it was. He disappeared and left us in the room which he probably regrets doing at this point as then we came across a black bin bag stuffed at the side of the dressing table which had 2 PILLOWS ONE WHICH HAD A URINE STAIN OVER IT AND WAS A VERY UNPLEASANT ODOUR. At this point I just wanted to leave I wanted a refund the guy came back and I literally demanded a refund which he said he couldn't do, I threatened to phone the police not because our room had been untouched but because there was drugs we had found, the guy told me to phone the police but they would do nothing however I told him they absolutely would 1 because there's a hotel been left without a manager and 2 because there's drugs in your new customers bedroom. The receptionist clearly got scared and made the decision to give us a refund however we are still awaiting it to come through and we were left outside at 1AM with nowhere to go. Really do not recommend this hotel and I'm absolutely stunned that this has been rated a 4 star hotel.
demis446
From 4 stars to 1! Won't be coming back!!!!
Reviewed 2 november, 2021
Stayed in double room a few weeks ago which was great. So we decided to come back again and booked the superior room this time (which obviously cost more money). Well what a mistake that was!!! When we arrived the room did not seem anywhere near as clean as the last room and didnt have the clean/fresh smell. Wanted to take a shower and found the bath was dirty and had hair in it from the previous occupant! Spoke to reception and they sent the cleaner to clean it. Back of the toilet was still dirty even after she cleaned it. As the evening drew in the temperature dropped so we tried to turn up the heating only to find it was not working!!!!! Again we called reception to try and get it fixed or for them to change our room - to no avail! Had to go down to reception to speak to them about it on more than one occasion and each time they assured us they had someone working on it. To cut a long story short, they NEVER CAME TO FIX IT. It was so cold (temp dropped to 3 degrees that night) i had to resort to sleeping in my coat, pj's and socks underneath the covers and still felt cold! No offer to even change our room/give partial refund - NOTHING! So so dissapointed with the standard of the room and the customer service received last night and will not be going back or recommending to anyone. Just hoping that they refund the security deposit (£20) without any issues!!!
Twinkle11322
Needs maintenance
Reviewed 31 october, 2021
On first impressions the hotel seemed fine but asked for a £20 bond for the room in case we trashed it as they said. On entering the room there was no cups for a drink. When going out we mentioned this at reception and the said they would sort this which they did later that night but still no teaspoons, which again was sorted the next day. The hotel prides itself by having a bath tv but there was no remote to use which I wasn't bothered about. The following morning we went down for breakfast and asked where to sit and was abruptly told that there was no breakfast and no meals on the evening which was clearly advertised on the website , this was one of the reasons we booked this hotel. The shower temperature couldn't be adjusted , it was constant hot water which couldn't be turned down at all and the hand rail was hanging off the wall. So in all very disappointed with the hotel experience, which was a shame , it could have been so much better
shaunk292
Davy Harvey
Reviewed 31 october, 2021
Would not stay again. Greeted by a highly rude gentleman at the front desk who insisted upon ID and a deposit, we were not aware of the ID so didn't have any which resulted in a 10 minute Mexican stand off to which he relented. Now, the bar… what I can only imagine Benidorm to look like at 2 o clock in the morning when all the Kev's and Julie's have gone to bed and you're left with the 4 keen party goers having the time of their lives to ABBA - if it's for you, it's for you but it's not for me. The room was pleasant enough however I've woken up this morning with scoliosis as for a large king size bed we had 1 pillow each which resembled the breast of a mother of 7 with a final set of twins after a hard life of breast feeding. A few more pillows would be great!
G4762BTdavidh