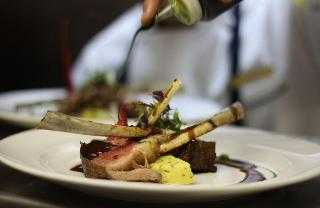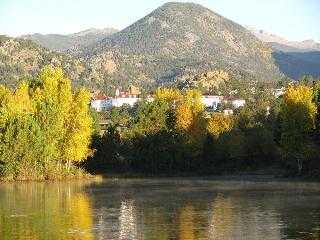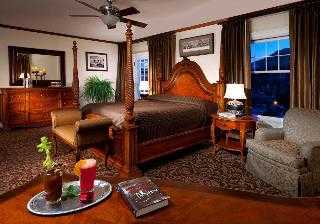 TripAdvisor Review
Based on 3667 review
See all
This lovely hotel is located in Estes Park. The property comprises 130 cosy guest rooms. The reception desk is not open throughout the day. Common areas are suitable for wheelchair-disabled people. All guests staying at this property arriving by car may leave their vehicle at the accommodation's par...
More details
Availability
Select the date of your trip
Select the date of your trip to check room availability.
Property Info
This lovely hotel is located in Estes Park. The property comprises 130 cosy guest rooms. The reception desk is not open throughout the day. Common areas are suitable for wheelchair-disabled people. All guests staying at this property arriving by car may leave their vehicle at the accommodation's parking spaces. Some services may be subject to additional charges.
Check-in starts at: 15:00
Check-out ends at: 11:00
Property Amenities
Guest rating
TripAdvisor
Travelers rating
Excellent

1352

Very Good

964

Good

621

Reasonable

415

Bad

315
Travelers profile
Business

127

Couples

1671

Solo travel

110

Family

923

Friends getaway

404
Scores Summary
Cleanliness

Location

Rooms

Service

Sleep Quality

Value
Booked Room 217 and it all went downhill from there...
Reviewed 13 january, 2022
Today, I was notified by email that my reservation for room 217 on January 22nd was unavailable. This reservation was originally made on 10/4/2021 for a special anniversary. We were told in the email that the online reservation system wasn't communicating properly with the main reservation system at the time, meaning this reservation should have never been made. As you may be aware, room 217 is famous, in demand, and most importantly quite expensive. The Stanley took the funds for payment out of my account months ago on 11/08/2021 and held them. Our anniversary and reservation was supposed to be in 10 days. The explanation given to us was that room 217 is unavailable due to renovations. Renovations that have been going on since BEFORE my reservation was placed. Why am I just hearing today, 10 days before my reservation that it's unavailable. Why has the Stanley held onto my money for months - for a service they never intended to give. Upon receiving the email and without speaking to my wife, I quickly called reservations back. I told her to just put me in another room for the time being as I needed to let my wife know. Reservations reserved another room at full price. They told me to get the price difference back ($280) for this new room, I would have to speak to a manager upon arrival for my stay. The Stanley intended on withholding the price difference for another 10 days. After contacting my wife, she was obviously upset. My wife requested that I call the hotel to find out if any concessions could be made to make up for what The Stanley had done to our anniversary plans. I called the main number for The Stanley and requested to speak with a manager. I was met with a rude voice asking me. "What is this about". I explained the situation calmly, and this individual REFUSED to let me speak to anyone. She gave me an email address for the Operations Manager, Janine Levasseur. I promptly emailed Janine requesting help resolving the situation. Janine returned my call and was ultimately unapologetic and offered a "upgrade" to a Superior Mountain view for the price of $379. This room currently books at $409 a night. The solution was a $30 savings for absolutely destroying our dream of staying in 217. I let the Operations Manager know I would need to speak to my wife. After a quick conversation with my wife, we decided that if it wasn't room 217, it wasn't worth almost $400 for the evening. I emailed Janine back and let her know we wanted a full refund for the room, that we would make plans elsewhere. We also requested a refund for the night tour we had purchased. Janine never responded, so I was forced to follow whatever avenue needed to get my money back.  I filed a claim with the BBB. The next morning I received an email stating I would receive a full refund. Then the Stanley received the BBB complaint. They responded stating that the "refund process takes time" and that I would receive a final answer in 5 business days. Not that I would be receiving this refund, rather that I wouldn't hear anything anytime soon. I tried to call back the reservations lady I had initially dealt with, and she advised me that because I had opened a BBB claim my file was closed and she could be of no further assistance. To me it appears The Stanley is now retaliating and refusing communication altogether. My anniversary plans are ruined. The Stanley won't give me back my money. The Stanley took payment from me back in October, however didn't have the decency to notify me the room wasn't available until 10 days before our trip. Now I have to scramble to find somewhere else to take my wife, and I'm out $700 for the time being. Money doesn't grow on trees and The Stanley is in NO rush for their mistake. After reviewing past BBB claims, this is standard practice for the hotel. They take your money and drag their feet giving it back. BUYER BEWARE!!!
heatherkS2669KT
Interesting Place, avoid staying there
Reviewed 21 december, 2021
The owners seem to be milking the property, not serious about serving lodging guests. They probably make more on tours than those paying to stay overnight, and that shows in "attitude." For example: Room phones not working; Annoying loud live 2.5 hour evening performance below our room, with no more than an answering machine when using cell phone to call the front desk; No followup, not even an apology. A well run hotel would not schedule that way, and would at least "comp" a reduction on the bill for paying guest "inconvenience." But more than a hint of arrogance is ever present. We have repeatedly stayed at similar properties across America (i.e., Del Coronado, Grand Hotel at Mackinac, Mt Washington Hotel, etc); this place is not comparable, certainly in a lower class. Do the tour, pick a better hotel in Estes Park to stay in.
371larryo
Not worth the money
Reviewed 12 december, 2021
Hotel room was okay, the walls are paper thin, when we went to bed (10:00pm)the inconsiderate drunks come out and gather in the halls till 2:30 in the morning without any consideration of other quests, the stay was so bad we ended up leaving at 3:00 am due to the noise.
tally2021
Anywhere else on the property might be OK but definitely not the original hotel
Reviewed 11 december, 2021
If you want to determine if something is opened or closed due to Covid here is a simple rule of thumb; if it costs the hotel money, it is closed. If it makes money, it is open. Every aspect of this hotel and room was a disappointment, including the dirty carpet, filthy and cracked windows, noisy tour groups constantly coming through, and the trickling shower, with barely tepid water. I had to use a blow dryer to warm up after the chilly experience. If you find this hotel interesting, just come for the tour and stay at one of their newer buildings or elsewhere in town.
Madison R
Haunted? I doubt it! Poorly run and maintained? Sounds right!
Reviewed 18 november, 2021
The hotel is poorly run despite the beautiful area and central location. I was scheduled to stay 4 days November 10-14 and selected a 1 bedroom Condo (Overlook 349) on the property. It was a $400/night suite that appeared perfect for the stay. The living room and kitchen were fine and comfortable. The bedroom would not heat higher than 65 degrees. The bathroom was heatless with a stone floor. We spoke with the front desk the next morning and were told we could move to a newer condo in the Aspire Condo which was smaller but more modern. They were busy at the time so I told them we would get the key after lunch and they appreciated that. When we returned, the story was that there weren't any availability for the next 3 nights so we could use Overlook 345 (a 2 bedroom, which we didn't need) for the next 3 days. Before we moved our belongings, we took a look at the condo and we were greeted by a large spider which made my wife uncomfortable so back to the front desk we went. We then were moved to Aspire 303 (shortened our stay for 3 days) which was better. Unfortunately, because of the high winds a recurring banging through the vent in the bathroom occurred each night and sleep deprivation was the result. I spent over $1300 for this.... I would not have stayed if I had read trip advisor more carefully before I booked.
Yahhamon