Westgate Smoky Mountain Resort & Spa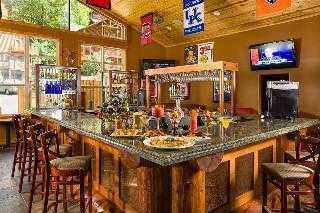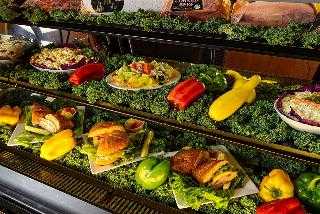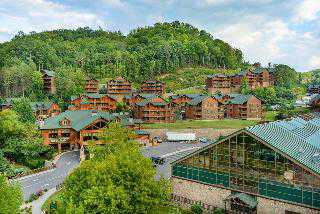 TripAdvisor Review
Based on 3357 review
See all
The Westgate Smoky Mountain Resort & Spa is a 3.5 star property located in Gatlinburg, Tennessee, offers guests all the comforts of a fully furnished home, all within minutes of Great Smoky Mountains National Park – the most- visited national park in the United States – as well as Dollywood theme pa...
More details
Availability
Select the date of your trip
Select the date of your trip to check room availability.
Property Info
The Westgate Smoky Mountain Resort & Spa is a 3.5 star property located in Gatlinburg, Tennessee, offers guests all the comforts of a fully furnished home, all within minutes of Great Smoky Mountains National Park – the most- visited national park in the United States – as well as Dollywood theme park and bustling downtown Gatlinburg. With easy access to a multitude of outdoor recreational opportunities and a variety of onsite amenities, including an amazing indoor/outdoor water park, your dream vacation is waiting at Westgate Smoky Mountain Resort & Spa! You'll be asked to pay the following c...
More details
Check-in starts at: 15:00
Check-out ends at: 11:00
Property Amenities
Reception services
Concierge
Guest rating
TripAdvisor
Travelers rating
Excellent

1371

Very Good

735

Good

478

Reasonable

304

Bad

469
Travelers profile
Business

32

Couples

887

Solo travel

21

Family

1780

Friends getaway

154
Scores Summary
Cleanliness

Location

Rooms

Service

Sleep Quality

Value
Lovely Resort
Reviewed 28 november, 2021
It was a lovely resort. The view was awesome. The amenities were amazing. I would go again. My husband Zip Lined. It was a great trip. The resort is located in a great location. The pools were very nice.
Andrea D
Mixed Experience
Reviewed 16 november, 2021
We are 20+ year owners at Westgate, and also multi-week owners at Hyatt Residence Club....so, I do know my way around the Timeshare world. We switched home resorts (from Orlando to Smokey Mountain around 6-7 years ago), because this place is so extraordinarily beautiful. It still basically is, but is changing.The fire a few years ago was horrible, and Westgate has done a fine job of rebuilding, while not hammering us owners on fee's, along with waiving fees to reserve elsewhere. Thats over now, as would be expected. We thank them for the consideration. However, this visit has been an eye opening experience. First...I ALWAYS ask when booking to stay in our "deeded" building. Then I remind them at the from desk of the same. This time, the desk clerk said "your in your building"......we are not. We are in a condo that has a view of building tops and parking lots. When I explained that to our "Rep", he went into the "your in the same floor lan" rap. Obviously trained well, to repeat over and over exactly what he was told to respond with by his trainer. Didn't listen to a thing I said, but promised to ask his manager. Called later and said no luck, as they were all booked. A fact that I found out later was totally inaccurate . Basically a well groomed robot, in order to make his commission. We have declined any "update", which is, of course only a shill to try and sell you more and more and more. Our room was absolutely filthy. Never had that happen before. Even at the Williamsburg Westgate, which is worn and old and super beat up. After we spent over an hour sweeping and disinfecting, we finally called the cleaning department, and I must say, a nice supervisor came up with a 2 person crew and did a nice job finally. She was very apologetic, and likely has to deal with this often every day. Other than the totally idiotic reasoning that "your in the same floor plan", and pop-up fee's, and increased Maintenance fee's and booking fee's.......it's still a beautiful place. For now. They tell us, and we've seen the drawings, that the plan is to overbuild the heck out of this mountain, and cause the already heavy traffic to increase exponentially, along with an unbelievable density of what was, a beautiful mountain in a beautiful forest. Sad. Really sad, and shortsighted. Although it will allow the Siegels to make a load of money....it will also upset the long term owners and new purchasers and cause a boatload of stress and fluid staffing problems that usually follows decisions made because of greed and arrogance. Sorry....because we have always been happy here, and although it definitely is an effort and extra work to navigate the process, we'll have to watch even more closely, the movements of the Siegels. I know that this review will absolutely not be paid a bit of attention to.........but they should, as it's a wakeup call. Maybe a sale to Marriott would be smart, by loading Westgate up with cash, and hopefully putting this beautiful property into the hands of a company that does so well at management. 'nuff said.
Jim C
It was nice. But nothing magnificent.
Reviewed 8 november, 2021
We stayed here as part of a tour package. A family of 4. 2 adults, 2 preteens. The staff was nice and friendly. Some were obviously more knowledgeable than others (painfully so). I'm guessing staffing may be an issue as it is everywhere else in the country right now. We were in an updated one bedroom grand suite for 4 days 3 nights and it was very nice. It had a full kitchen, full sized dining table, living room with sleeper sofa & gas fireplace, and king bed in the separate bedroom. There were 2 full bathrooms and the master bath had a jacuzzi tub and shower. It also had a balcony off of the living room with a table that seats 4 and 2 rocking chairs. We explored the property to check out the resort activities. The zipline was closed the entire time. The mini golf was self serving with equipment out for you to grab and play. The putters were old and worn out and the handles were falling apart. There was a sign that asked for people to share equipment because it was limited. They advertised smores at the picnic area and that never happened. We were given free Waterpark passes as part of our tour package and when we went, the slides were closed. It has 2 showers in the women's room and no changing spaces apart from bathroom stalls. The lighting is weird. Its all blue and makes everything look teal/blue - including you! I would have been more upset about the slides being closed if we had paid the $24.99/each non-owner fee. But since we were in there for free, it wasn't that big of a deal. However, I thought about that long after because if we were owners and if we happen to be there for that one specific week with the slides being down, the zipline being closed, activities being canceled, and even some bars/restaurants on property being closed I would be very upset. Especially if its the one week out of the year you get to visit...AND Especially after being told HOA fees are nearly $1k a year! As I said we were there on a tour package so we did meet with a representative and they did try to sell it to us. We never felt pressured. Although we were very firm and did explain that while the resort is nice, we tend to travel all over the country so we weren't interested in buying at the resort. They offered the option to buy the getaways package but their packages were terrible and did not compete with the experience we have from booking our own travel around the country for years. They offered a few options and we simply declined. No pressure. To sum it up, the resort is beautiful and the staff is lovely but it all needs some work to be better. If you enjoy Tennessee it could be worth going back to for its location but beware of the pricing, availability, and amenities being closed down.
Lady_Mama2
Bottom of the Pyramid
Reviewed 3 november, 2021
Four years ago, we were sold a Westgate Cruise & Travel package. The package cost around $4,000. We were supposed to be able to book a vacation stay at the resort, once yearly, for $500/$600/$700. In that four years, I have never been able to book at the resort; rather, I've been booked into a sister property-the Wild Bear Inn. I've spoke with numerous managers & the corporate office concerning this. This week, we booked our yearly stay at the Wild Bear Inn. Westgate called and said they would like us to come by during our vacation so we could be shown how to use our membership. Actually, it was nothing more than another sales pitch to offer us an upgrade to timeshare ownership. During this presentation which took four hours out of our vacation, we were ACTUALLY told people booking rooms off the street were higher on the pyramid of importance, even though, we paid $4,000 for a membership. They, basically, told us travel club members were sold a bad deal. Seriously?!?! I told them I would never buy anything I had never even had the chance to stay in. She said let me see if I can get you transferred for the last days of your stay. Ha! We've not heard back from her. They absorbed a day of our vacation (no exaggeration or joke) to tell us they sold us a membership package 3 years ago that was a bad deal. Out of 5 tiers on the rank of importance, timeshare owners are #1 and Vacation Members are #5. People coming off the street who have no interest are ranked #4.
MistyG79
Beautiful place, nice people
Reviewed 28 october, 2021
We stayed for a week in a beautiful one-bedroom unit. Very nice and well maintained. Southern Comfort restaurant has wonderful shrimp and grits! Excellent, uncrowded water park on site. All staff were friendly and helpful. Great location between Gatlinburg and Pigeon Forge with a trolley stop on site to either place. Also a resort shuttle to take you to all the many things to do on the property.
countyfare