Radisson Hotel High Point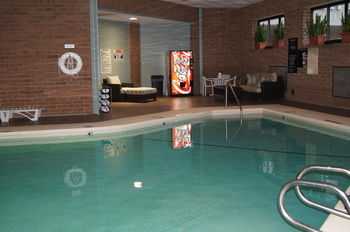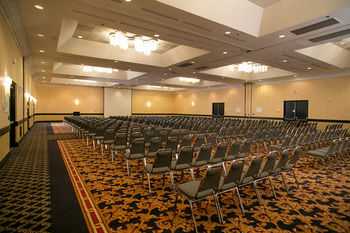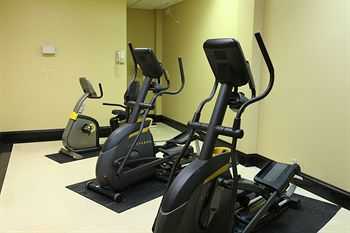 TripAdvisor Review
Based on 602 review
See all
Radisson Hotel High Point.
More details
Availability
Select the date of your trip
Select the date of your trip to check room availability.
Property Info
Radisson Hotel High Point.
Check-in starts at: 15:00
Check-out ends at: 11:00
Property Amenities
Business Facilities / Facilities
Coffee/Tea Maker
Coffee/Tea Maker
Special diet menus (on request)
Servicio de lavandería
TV
Coffee/Tea Maker
Coffee/Tea Maker
Coffee/Tea Maker
Coffee/Tea Maker
Coffee/Tea Maker
Protective screen or physical barriers in appropriate areas
Coffee/Tea Maker
Coffee/Tea Maker
Coffee/Tea Maker
Ironing
Coffee/Tea Maker
Guest rating
TripAdvisor
Travelers rating
Excellent

95

Very Good

139

Good

138

Reasonable

100

Bad

130
Travelers profile
Business

235

Couples

52

Solo travel

20

Family

233

Friends getaway

48
Scores Summary
Cleanliness

Location

Rooms

Service

Sleep Quality

Value
Good Value
Reviewed 19 february, 2020
After reading some poor reviews on this 60 year old hotel, I took a chance. February is their off season for furniture buyers, so the reduced rate enticed me. I was pleased with the lobby, and my room was clean. Updates have been completed here, and it may not be the new Marriott many people wish to have, but its overall a good value. Save some money...stay at the Red Lion Hotel.
dshirk111
Never again
Reviewed 27 january, 2020
We were staying for an event and this was the host hotel otherwise I would not have stayed based on earlier reviews. I have to say that check in was smooth and the desk staff courteous. However, there are not enough luggage carts or bell service at this hotel so I had to make multiple trips down to the car and back which leads to the first issue...the 2 elevators are painfully slow and within hours of our arrival one of them was broken and we had to start using the service elevator. It was never repaired while we were there. We were actually told by one of the maintenance guys that it was beyond repair. I was worried about our room(210)based on prior reviews and how filthy the 2nd floor hallways were but was pleasantly surprised to find our room very clean although a little dated but that I can deal with. Trust me, I checked everything in there including, drawers, behind doors, under sheets and even lifted the mattress. Thursday night went with no issue. Woke up to a little warm room on Friday but it was rainy and very cold out but once the sun came out it began to really heat up. No sleep Fri night due to room temp and by Saturday morning it was a sauna. The hallways were much cooler but due to the strong marijuana smell in the hallway opening the door to get cool air wasnt an option. Maintenance came and said it was fixed but to give it about an hour to cool the room. An hour and a half later I called again and someone else came up. He said he was going to have to check the system and opened our window and put a fan in it. The window was off track and he had a difficult time opening it so when it came time for me to leave the room, I couldnt close it. Since we were on the second floor and there was a roof outside our window I was afraid someone could access our room from a neighboring room, I asked the desk to send maintenance to close it. That was a 130pm. When I returned at 6pm it was still standing wide open. I ran into the maint guy in hallway and he immediately closed it and apologized. The air was still not fixed in our room. The front desk offered to move us but we had so much stuff and would be leaving the next morning so I didn't want to pack up everything so they agreed to putting us in another room to sleep where it would be cooler (214). She sent someone to check and make sure AC was working properly and we were told it was. We had an event to attend and when we arrived back to the hotel around 1130 the air wasnt even on on the new room so I have no idea how they knew it was working properly. There was also a party going on beside my friends room at the opposite end of the hallway. They had at least 2 rooms, possibly 3 and they were spilling out into the hallway, loud music, boisterous and obviously smoking marijuana by the odor. We were going out to get food and she asked the 3rd shift front desk clerk to handle it before we got back. Once we got back he stated that he had been upstairs and there was "no smell and no party". He also stated that he didnt check them in and he couldnt kick them out. There was still a party and they were still smoking but it was apparent that the desk clerk had no desire to deal with it (probably their friend if I had to guess. If not, explain to me why he would allow this to continue). We stayed in room 214 and hoped that it would cool down but it did not and the bathroom sink constantly dripped. When I checked out and mentioned the AC along with the other issues she apologized and said "did no one explain our AC system to you?" She stated that "there is a chiller system for the entire hotel and that either the heat can be on or the air but not both" and "sorry". I'm not sure I believe this as the common areas were comfortable and the hallway to our room also comfortable. We also only recv'd housekeeping service on the first day. They did not even empty trash or replace towels after that. Ice machines broken on every floor. You had to take the super slow elevators to desk to get ice. On another note, we had friends on the 6th floor that were woke up at 2am Saturday night/Sun morning because the smell of marijuana was so strong. The desk offered to move them...AT 2AM! Why should they be inconvenienced because someone was smoking illegally?! The solution, just like the solution to fix our AC...a box fan in an open window(which, by the way, doesnt have a screen, none of them do). I had read reviews about rude staff and I have to say that aside from the night desk clerk I personally never encountered anyone rude but based all the issues this hotel has and they are the ones left to deal with it, I can certainly see how they would easily become snappy. We had a large group and multiple people had issues with AC and different things. I'm sure it just piles on and their hands are tied by the owners/managers. I was told by the desk clerk that the hotel has been bought and that renovations would begin soon. I can only hope they are major renovations as this hotel has obviously not recv'd the routine maintenance that it desperately needs.
196candaceh
Wow
Reviewed 6 january, 2020
My family and I (me, my husband and our 3 little girls) visited this hotel for my daughter's birthday, mainly because it had an indoor pool. We were excited because we got a great deal on hotwire. The lobby was beautiful..especially a large crystal chandelier they had hanging near the front. Front desk staff was friendly. We had a quick and easy check in. However, when we got to the room we noticed there was crumpled up paper in a desk drawer, tons of trash under both beds and mold in the bathroom. Our ice bucket was also nasty. Didnt want to say anything because Im not the type to try to get discounts like some others do. Overall we had a great time in the pool and we were only staying one night so didnt worry too much about the room. Beds were comfortable. The worst part of the trip though was when we checked out and got down the road and one of our cards got declined when we tried to go eat. I checked my account and realized they charged me $50 extra that I was not aware of and did not authorized. We are on a tight budget so $50 missing was a big deal for us. We planned on spending that money for our daughter's birthday. I called the hotel and they informed me that there was an automatic charge for incidentals and that I would receive the money back after 3 to 5 business days. It would have been nice to know this before booking the room. I was also told there was no manager on duty and no way to get in touch with them. Very disappointing trip because this added alot of stress on a day which was supposed to be special for our little girl. Oh yeah and there is no A/C in the entire hotel. We had to leave our window open which had no screen or child safety lock. We were on the 6th floor. The hotel did provide a fan. And the breakfast is not complimentary. I would not recommend this hotel.
Holly B
Fancy Lobby, Disappointing Room
Reviewed 29 october, 2019
If I hadn't got such a great deal to stay here, I would be very disappointed. The AC wasn't working in our room, and it was very hot. The room was very ordinary otherwise. No coffee maker in the room, I've stayed in some Budget Hotels / motels that had better rooms.
Jesse M
Staying in a 3rd world country would have been better
Reviewed 26 october, 2019
Without a doubt, this is the nastiest hotel i have ever stayed in. The only reason it even gets a "terrible" rating above is because I had to select a rating. It is worse than terrible. The rooms have mold and our room didn't have any hot water. When the "technician" came to fix it, we had to leave the sink faucet running for 24 hours a day - no exaggeration- if we wanted in hot water in the sink or the shower. It was set so it couldn't even turn off if we wanted it to. The best part though was the cloudy brown water that poured out of the shower on 2 of the 4 days we were there... hmm? Top it off with the steam/humidity that gets created by hot water running 24/7 in your room and you have an even bigger mold problem. And you had better hope there is not a fire. When the fire alarm went off in the middle of the night, the exit door to the stairwell could not be opened. No one seems to work at his hotel on a regular basis. Our room did not get serviced at all on 2 different days. The front desk rarely answers the phone. There is not enough convenience in the location to even consider stepping foot on this horrific property again. This place should be torn down. I honestly do not know how it meets any city codes on cleanliness or safety.
twjones100