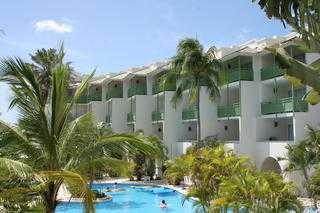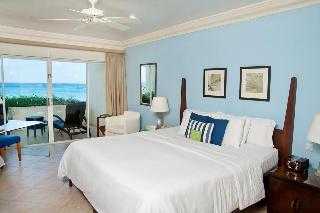 TripAdvisor Review
Based on 2003 review
See all
Mango Bay is ideal for those seeking the convenience of an all-inclusive beach vacation combined with the personal and friendly service of a small intimate resort. An Optional Daily Tourism Fee of $2 (fee subject to change) is payable by guest upon check-in. All-Inclusive Package includes: Full Brea...
More details
Availability
Select the date of your trip
Select the date of your trip to check room availability.
Property Info
Mango Bay is ideal for those seeking the convenience of an all-inclusive beach vacation combined with the personal and friendly service of a small intimate resort. An Optional Daily Tourism Fee of $2 (fee subject to change) is payable by guest upon check-in. All-Inclusive Package includes: Full Breakfast, Lunch, Afternoon Tea and Dinner; All drinks, including house wine with meals. Exceptions are champagne, specialty wines and bottled water. (Guests must be at least 18 years old to be served alcohol); Weekly Mango Bay cocktail party; Nightly live music; Watersports: waterskiing, hobie-cat sail...
More details
Check-in starts at: 15:00
Check-out ends at: 11:00
Property Amenities
Reception services
Concierge
Guest rating
TripAdvisor
Travelers rating
Excellent

1186

Very Good

524

Good

173

Reasonable

65

Bad

55
Travelers profile
Business

9

Couples

1150

Solo travel

23

Family

411

Friends getaway

160
Scores Summary
Cleanliness

Location

Rooms

Service

Sleep Quality

Value
Lovely Holiday
Reviewed 1 december, 2021
We had a lovely stay at Mango Bay, our first and not last experience of Barbados we hope. Everyone is still wearing masks at all times unless you are sat down, and it was great to hear people being told on landing to cover their noses with their masks. This wasn't an issue as lets face it you are lucky to be in another country and they are only protecting themselves. The hotel itself is small and we liked that, everyone said good morning to each other and the way they set out the dinning means you are able to chat with other people on other tables if you wish so you did get to know a lot of the other guests. The rooms were dated but clean and good in size, our room was in the block next to the street with bars and clubs on, this was not an issue to us as the curfew of 9pm was in place, had it not been this would have been an issue as it was very loud so we would recommend you book a pool view or sea view room and avoid the street block. As other travellers have mentioned the La cart is so much better than the buffet nights, if we had stayed any longer we would have began to eat out on these days as the choice was very mixed and not very nice although someone did say if you tell the staff they will make you something else as they had a chicken toastie with chips as they did not like what was on offer. Two out of our 10 nights the service was shocking, and we believed this to be staffing issues and the other 8 nights made up for this as the service was bob on. The bar had drinks a plenty and I lovely cocktail choice, the red wine was nice and the Banks beer great. We booked the free catamaran trip through the hotel and this was fantastic, book early as it soon fills up. We paid to go to Oistins Fish Friday, transport and food included, great atmosphere, you could probably have gone yourself in a small group and had more choice of food from the surrounding stalls but we were happy with what we got. You feel safe wherever you go, and the locals are just very please to see you and so friendly. Be careful of the rum punch there, its lethal and had the worse run punch hangover ever the following day. We booked the glass bottom boat through Herbie on the beach, brilliant! we swam with a turtle! I was I bit worried as not great out of my depth, but they provided a life jacket and great snorkel equipment, they feed the fish and turtle, so you get the experience of a lifetime, defiantly recommended. The sellers on the beach all seem to have their own patch but then its not clear who's is who's and once you politely say no a few times they will leave you alone and know not to ask again. The only negative is the mosquitoes, they eat you alive no matter what you put on, but we feel this is a small price to pay to be on the beautiful island with beautiful people.
MandiStrang
Not a 4 1/2 star hotel. More a 3 star hotel. I won't go back.
Reviewed 27 november, 2021
Food not great. Flies all over the food everywhere. Food very sparse and not great. They serve your food on a large plate with one small fish ball in the middle of the plate. Boring food every day. Low quality. Our room was smelly and we needed an air purifier on all the time to keep the moody smell down. I would never go back. Pool is very small and the deepest part was just over 5 feet. Not great at all. Also very cold.
Marion L
Wonderful!
Reviewed 17 november, 2021
After many, many cancellations I managed to get away for some much needed R&R. Mango Bay was highly recommended to me by a number of people and it did not disappoint. Having read a glut of negative reviews I did have a few concerns however quickly discovered that those were unfounded and that there is absolutely nothing to worry about at this hotel. To be honest I am not even sure that those that wrote the reviews stayed at the same hotel based on my experience! Or maybe, as is often the case, they did not do their research prior to travel and had other expectations…. Due to early flight arrival and being in the taxi less than thirty minutes after landing I arrived early to the hotel before official check in. The welcome and greeting was warm and efficient. I was offered a rum punch but chose to have a Banks instead. After check in process was complete and as the room was not yet ready I was given a brief tour of the pool, bar, beach area then settled in at a table by the bar overlooking the beach with another cold beer. Once connected to the WiFi and my VPN watched the start of the F1 race in Austin. All staff at this hotel are superstars, extremely friendly, helpful and provide excellent customer service. As well as friendly staff most of the others guests were too other than a few exceptions which I guess you will always get as not everyone wants to interact with other people while on holiday. There was a couple that stood out though that never seemed to smile or speak to anyone else and looked at me blankly when I said good morning. I witnessed the lady of the same couple almost reduce the lovely young lady that was egg chef at breakfast that day to tears one morning. There really is no need to be extremely rude and scathing if the eggs are not cooked quite exactly you want. Also, a simple please and thank you does not take that much to do….. how hard is to be kind? Something else I noted was a couple of other guests who explained to me that although they were happy and nothing had bothered them were going to try to get compensation from TUI. I guess the same people will be complaining when holiday prices are increased to cover the compensation culture that seems to of bred in the UK of late. I managed to visited both sister hotels, The Sands and The Island Inn and personal preference is Mango. I spent the day The Sands and had lunch there and breakfast at The Island Inn after watching the racehorses swimming on Pebbles Beach. The food at all meals was delicious and tasty, not being a desert person I did not experience those but heard others saying good things. The one thing that was not so great and a little outside of the hotels control was that a few times that despite booking a time for lunch or dinner quite a few guests just turned up when they wanted resulting in the restaurant being very full and service a little slower. To sum it up. Great hotel, great facilities & services, great location, great food and great staff. I will be back!! Thank you to all at Mango Bay for making my stay a fabulous one
PrincesaJibacoa
Great Location and Impeccable Service From The Staff.
Reviewed 16 november, 2021
We have just returned from our holiday at Mango Bay through British Airways Holidays and it was definitely the holiday we needed after a difficult couple of years not being able to travel. Firstly I would like to start the review with talking about the Covid-19 Protocols Barbados currently have in place to ensure you have no stress before travelling. The timings can be confusing and the protocols are based on travelling from the UK: 3 day PCR test - to be taken 3 days prior to travelling. This caused us a lot of confusion and after a lot of research we managed to get the test booked for the required day, to put this into prospective - we travelled on a Monday morning at 10:35 and got our test done on the Friday prior to this. We got our test results the day after on the Saturday afternoon. Travel Form - This needs to be filled out for Immigration and Customs any time within the 72 hour period prior to travelling. (We filled our out on Saturday). Proof of both vaccines - we got the certificate sent to us via post, however you can show the Covid Pass on your phone. The good news is, no testing or quarantine is required for fully vaccinated travellers so you are free to travel the island as soon you want. You will have to fill out a form that informs customs of your resort location. Additionally, downloading the BIMSafe app should save you time at the airport. Now it's time to talk about the resort. Location: Mango Bay is located in Holetown and has direct access to the lovely Holetown beach. We had a lovely stay, and with the All Inclusive package you also get water sports, sailing and a catamaran boat trip included, should anyone of these take your fancy. There are also great transport links into Bridgetown with a bus that leaves approximately every five minutes and lasts 45 minutes. We also participated in some excursions that we booked through Glory Tours. We got to travel the whole island during our time there and it really was worth it. Cleanliness: The resort was clean throughout our stay, with the housekeeping team doing a great job with all the cleaning, Covid-19 cleaning was also recognised, specifically in the hotel reception area where staff really took care of making sure chairs and works surfaces were sprayed with disinfectant on a regular basis. Restaurant/Bar: The restaurant was really good and although the food selection was small it was good to see a change in menu daily. The barbecue buffet day was my favourite and we couldn't stop going up for more! We found the portion sizes in select menu too small, however the staff were fully flexible when we requested extra. The bar had a great selection of beverages and liked that staff were able to make cocktails that were off the menu. Room: We stayed in a standard room: 417. the room was clean however the air conditioning unit leaked and caused a small puddle to form in the corner underneath it, the location of the standard rooms is awful, however we spent very little time in the room so this didn't cause us too many issues. For our next visit, we'll definitely request an upgrade to a superior room. Staff: Finally, thank you so much to the following staff members for their excellent hospitality, fun energy and first class customer service: Dale, Damien, Cara, Onisha, Hermione, Annette, Azarie and Jocelyn. I know I'm missing a few people whose names I didn't manage to catch, but everyone was fantastic! The check in process was nice and simple and we got a nice rum punch on arrival. We'll definitely return to Mango Bay, thank you for a great holiday, we're looking forward to visiting again.
Amckenzie92
Fantastic staff, brilliant snorkelling, lovely hotel.
Reviewed 12 november, 2021
Fantastic holiday from start to finish. Welcomed by Alicia with a rum punch whilst checking in. Room was clean and comfortable with a nice bed. We were in room 405, and although we didn't have a sea view, we were able to watch hummingbirds and mongooses from our balcony, which was really lovely. The food was great and there was lots of it- anytime during the day you could get a meal if you had been off out and missed lunch. There's plenty to do apart from sunbathing, there is a reef literally meters from the shore you can snorkel around, teeming with sea life. A short walk round the corner is Folkestone Marine Park, where you can also snorkel. We enjoyed the complimentary catamaran trip. And also booked to go tuna fishing with a lovely local fisherman Rohan, and snorkelling off a glass bottom boat with Michael from Baywatch - got to swim with turtles - absolutely superb. There were some fabulous musicians in the evenings. There's some lovely little shops just down the road from Limegrove. The best part of the holiday was the people, everyone we met was so cheerful and welcoming. All the staff at Mango Bay were really fantastic, it's hard to single anyone out, but thank you Alicia and Cara on reception, to the Watersports guys who were so helpful sorting out sun loungers and umbrellas too, and the lovely waitresses Jocelyn, Onesha, Deavon, Makalae, (I know I'm missing a few!)and the brilliant barmen, especially the fabulous chap who served us on the beach - we had a fantastic time. Special thanks to the lovely waitress who found my mobile!! We will definitely be coming back again m, but for longer next time!
Navigator26871348751