The Club Barbados - All inclusive Adults Only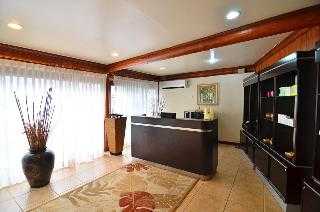 TripAdvisor Review
Based on 2374 review
See all
Ideally located oceanfront on Barbados's West Coast, The Club offers terrific rooms and suites, including Oceanfront Rooms and Suites, a luxurious Spa & Salon, freshwater swimming pools, All-Inclusive dining and drinks, water sports, entertainment, and the warm hospitality Barbados is famous for...
More details
Availability
Select the date of your trip
Select the date of your trip to check room availability.
Property Info
Ideally located oceanfront on Barbados's West Coast, The Club offers terrific rooms and suites, including Oceanfront Rooms and Suites, a luxurious Spa & Salon, freshwater swimming pools, All-Inclusive dining and drinks, water sports, entertainment, and the warm hospitality Barbados is famous for. No Children under 16 years of age permitted. Rates are inclusive of resort fee.
Check-in starts at: 15:00
Check-out ends at: 11:00
Property Amenities
Guest rating
TripAdvisor
Travelers rating
Excellent

1141

Very Good

761

Good

303

Reasonable

95

Bad

74
Travelers profile
Business

11

Couples

1574

Solo travel

87

Family

185

Friends getaway

264
Scores Summary
Cleanliness

Location

Rooms

Service

Sleep Quality

Value
DO NOT JOIN THE CLUB RESORT & SPA
Reviewed 30 november, 2021
This hotel has second to no standards the Management is obviously not doing the right things to begin the hotel manager is very unprofessional she stands at the front of the property and smokes, if you had to guess you would never think she is the manager she presented herself as a bazaar market place very unkept. No wonder the hotel is in a failing state it is as good as the person leading. The blonde lady at reception who works with Andre not a good combination they are both clueless helpless and very sad. We made several complaints which were never rectified communication is lacking among the front desk we checked in and checked out with Andre the process was long and drawn out yet plenty of information was lacking we had to find our way and read the useless activity sheet any try understand the do's and don'ts after the orientation which still wasn't that helpful. When we arrived they failed to let us know rooms where serviced every other day. We made several request to Andre he says he is working on it and the items will be delivered to the room we checked out and I believe he is still working on those request. Needy unprofessional and slow service.After couple days we stopped reporting the issues at the desk and just passed time. We then just avoided the desk once he was on shift. Management at the front desk needs addressing because those agents do not know what they are doing. On the day before departure, they send you the room bill which is not your accurate bill it has to be updated when you are actually checking out so you have to pay more. This resort does not meet 4-star quality standards, I believe they need a reevaluation the experience is far below par and was as staying in a cheap motel. The rooms and property is very tired most things in the room did not work need to say a very frustrating holiday. The grounds of the resort look filthy, tiles on the pathways are horrendous outside of our room had leaves and they were not swept. The restaurant staff and bar staff are very friendly that's the best that you would get. The hotel is not just tired it's on life support going brain dead.
pbU4624MO
Lovely hotel, lacking guest information
Reviewed 30 november, 2021
My friend and I stayed for a week early November 21. We arrived around 7.30pm local time. A basic disorganised reception, we were gone our room details and one sheet of paper detailing daily activities. We were initially disappointed with our room having no balcony, however, the stunning sea view more than compensated. We were too tired to wait for dinner, the restaurant manager (we called him DW for obvious reasons), had plates of cheese and crackers made up which we enjoyed in our room. The rooms are a little tired, there was renovations happening in our block (beside beach bar). Orientation meeting the next day was not worth our effort and there was absolutely no information in our room. Room is cleaned every other day of which we were unaware so we had a towel issue which took three calls to reception to resolve and then not properly. The pool area is so lovely with different levels and areas to choose from, super comfortable sun loungers and plenty to go around. Buffet breakfast and lunch with a la carte in the evening, you book your time at the desk going into the dining room. We did dine at Enid's, although preferred the dinning room. Food was excellent and the staff clearly take pride in their presentation with food fresh and beautifully displayed, lots of choice catering for all. I personally did not find Caroline terribly helpful with a bit of an attitude, she didn't take well to constructive criticism and was defensive. The staff make this hotel, a fantastic team who on the whole pulled together and could not have been friendlier. Lighting in the room was horrendous with two bedside lamps on low energy bulbs, which wasn't great for doing makeup etc. A handy alarm clock with two USB ports - nice touch. Vinny at the bar made us smile everyday, no Spa info and we did forget we were on a spa resort (I know right!), again info and pricing to hand would boost sales there. I appreciate we are in difficult times re covid, however, there are ways around it. Evening entertainment was hit and miss but mostly acceptable and the entertainers did well to an often unreceptive audience, annoying TV blasting out football at the same time. We met some fantastic people and we had a lot of laughs. Club Barbados management there is so much more you could be doing to bring your ratings up and none of it costly.
auds01
Avoid The Club Barbados Resort & Spa
Reviewed 26 november, 2021
I had to put this on trip advisor to let future guest know do not go to The Club. I wrote back to the General Manager and all she could offer is a upgrade if we return to the resort and training for her staff. Emails are not promptly answered. These people are definitely absurd It is clear that this hotel has zero standard we visited before this is was our honeymoon/anniversary spot it has deteriorated significantly which is quite disappointing. Reception Kathy at reception was terrible when we arrived, she did not welcome us she actually walked right pass even though the other agent was super busy and actively engaged at the desk with other guest, we then had to wait a while to be checked in. Kathy obviously needs customer service training; we made several reports to the desk about issues to our room to Andra which took about two days to be acknowledged and resolved. Christina at front desk booked a Sunset Catamaran trip for the Wednesday waited for our pick up then to be told after waiting the trip was booked for Thursday and not the day we wanted. I give those 3 agents a failing grade. The welcome is one of the first things that broke our holiday. Gift Shop The gift shop needs more variety an souvenirs not much to choose from in there. Bars Only one bar was opened they could of mention this before we arrived, we did not get our value for money, the drinks need to be upscale with a more premium menu to choose from cocktails lacked alcohol and were mostly watery. Restaurant Need I go on , only one restaurant was opened, service was slow most days we had to wait long periods to receive food , more staff is needed in the restaurant .The flavors on the food is nice however the cooks were inconsistent and sometimes sloppy. We then dined off property. More variety is needed with food options Room The room needed bulbs in the lamps and the every other day service was a great inconvenience we had wet towels daily. We got our issues rectified swiftly once Andra wasn't working as he isn't efficient at all. When we spoke to Kerrizia she was prompt in having our challenges sorted. Wifi The wifi is hogwash, the entire connection needs an overhaul very low internet service everywhere in the resort awful awful awful. Entertainment Most nights the entertainment was dreadfully awful and reminded me of a sad event or funeral. Taxi The taxi drivers look very unkept and below standard they are a rip off they charge you different prices as there is no standard price on a trip to town the sent us a kidnap looking van which was not good The staff seem to have very limited resources to work with but most of them do try their best and work very hard and it's not fair to them, treat the staff better. We would not be back at the hotel has to many problems not and not worth it, we visited before but this time around was the worst the plant needs significant upgrades, possibly an entirely new plant would be good for the establishment, knowing you have a prime location on the west cost who does not have elevators in 2021. We spent £4165.00 on this holiday we can't say we saw the value for the money which is disappointing.
PaulGreenberguk
Heaven on earth.
Reviewed 25 november, 2021
A beautiful resort hotel with fabulous food. The All Inclusive offer is buffet at breakfast and lunch but 3 course A La Carte most evenings in the main restaurant. Similar excellent quality in the other restaurant serving Bajan food. Great water sports available - lots to do. The only thing missing is a beach - the hotel doesn't have one though it's only a few minutes walk in either direction to find one. There are some great beaches in the local area, particularly at the marine reserve at Folkestone, a 30 min walk along the beach. Great coral reefs to snorkel above a beautiful tropical fish to see. Do get out and about to explore the island. There's so much to see particularly on the other coastlines.
Cruiser39921801192
A great 2-week holiday
Reviewed 24 november, 2021
We had a wonderful time at The Club Barbados Resort and Spa for our honeymoon trip over a two-week period. The hotel manager was excellent and accommodated us on several different requests with regard to a room change and even provided us with a Business Lounge facility to do some work whilst we were on holiday. Moreover, my wife also unfortunately lost her engagement ring and wedding ring in the sea near the shoreline whilst trying to take them off to give them to me for safekeeping before going on a JetSki. Some of the hotel team were exceptional in trying to find the rings, in particular, Rowle, who luckily did find the engagement ring after half an hour of searching in the water. We enjoyed being able to compensate him for his efforts. Many of the staff were really friendly and supportive in looking after us. One or two did have a more matter-of-fact demeanour and lacked the standard welcoming attitude that so many of the others conveyed. Maybe this could be a training point of focus in lifting the entire team up to the friendly level presented by most of the other staff, which guests would welcome and expect. Interestingly, this slightly indifferent attitude was not just noticed in the hotel but also presented itself as a theme from time to time with a few of the other Bajans we met during our stay on the island. Another welcomed. area of improvement would be the beefing up of the various WiFi connections throughout the hotel. The ability to login was very intermittent and the signal often weak. The quality of the food was very good and extensive for an all-inclusive resort and there were a decent level of recreational facilities to enjoy. All in all, we enjoyed a fantastic holiday thanks to the hotel, its amenities and its staff.
RobertRussell-TAG