Baker's Cay Resort Key Largo, Curio Collection by Hilton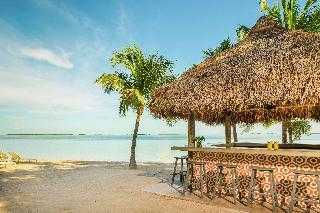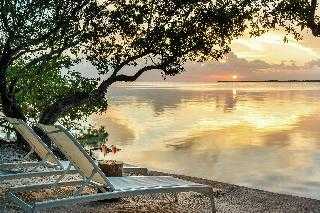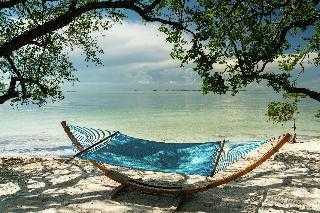 TripAdvisor Review
Based on 956 review
See all
This hotel is nestled amidst 14 acres of lush, hardwood forest along the Gulf of Mexico. The hotel revels in its stunning setting, exuding an air of peace and serenity. The hotel is located just 3 km from the centre of Key Largo, while the John Pennekamp Coral Reef State Park is located just 6 km aw...
More details
Availability
Select the date of your trip
Select the date of your trip to check room availability.
Property Info
This hotel is nestled amidst 14 acres of lush, hardwood forest along the Gulf of Mexico. The hotel revels in its stunning setting, exuding an air of peace and serenity. The hotel is located just 3 km from the centre of Key Largo, while the John Pennekamp Coral Reef State Park is located just 6 km away. The hotel is located just a 1 hour's driving distance away from the vibrant area of downtown Miami. This luxurious resort hotel tempts guests into a world of grace, elegance and decadence. The guest rooms are luxuriously appointed, featuring stylish decor and graceful designs. The rooms are well...
More details
Check-in starts at: 15:00
Check-out ends at: 11:00
Property Amenities
Reception services
Concierge
Guest rating
TripAdvisor
Travelers rating
Excellent

650

Very Good

146

Good

79

Reasonable

46

Bad

35
Travelers profile
Business

16

Couples

305

Solo travel

11

Family

273

Friends getaway

38
Scores Summary
Cleanliness

Location

Rooms

Service

Sleep Quality

Value
Excellent Staff so/so Facility
Reviewed 7 december, 2021
We stayed as a group of 8 plus a baby in four different rooms. The rooms were ok, some were very plain and had no decoration, while some were decent. We stayed on the top floor in the hammock wing. I came in a day later than my wife and came in late so there was no valet(IMO given the layout of the resort valet is not necessary and depending on room location inconvenient) and no one to help with bags. I was fine with that considering my late arrival. I grabbed a key at the front desk and headed up to the room. Our room was a very basic suite, it lacked bathrobes and had an iron yet no ironing board. We had an ongoing issue with the design of the shower as it had a zero entry which caused it to over flow onto the floor every time we used it. The shower never turned off quite right. One evening after showering the shower handle came off and water shot out everywhere. Engineering was quick to arrive when call and rectify the issue; although it still never shut off quite right. Our room was also very noisy as you could hear everything on the outside. The pools were basic and located on the backside of the property closest to the overseas hwy. The bartender and pool host were both fantastic, I wish I could remember their names. We ate several meals and the food was good not great; however the highlight was the fish tacos made for lunch at the downstairs restaurant with fish we caught on a inshore trip. Restaurant service was good the bar service seemed to be understaffed; I'm assuming this is a result of the pandemic and the same reason for no beach beverage service, although going to the tiki bar was NBD. The Cay1 staff was fantastic and engaging and a real asset to the resort. The landscaping was phenomenal and attempted to hide up for the older motel style skeleton that lacked some charm. Having stayed at Both Bakers Caye and Playa Largo here is my take. Both have their pluses and minuses Bakers Caye is better for families; has a better staff and beach area. Playa Largo is more upscale, better for couples and those without children. The pool at Playa Largo is far superior.
tophotelsnob
Beautiful place!
Reviewed 29 november, 2021
Very quaint and friendly hotel!!! The grounds were beautiful! Friendly staff and great restaurant! The rooms were very clean and nice! Great activities! Really enjoyed the beach and the water sports and activities! We would stay here again!
kathyp298
POOR CUSTOMER SERVICE, NOT WORTH PRICE
Reviewed 28 november, 2021
My family and I travel a lot, we love the resort life. We were really excited to stay here because we had heard it was great, but unfortunately the customer service falls very short for the price! CHEECA LODGE, Postcard Inn have the same/more amenities, are cleaner, have beautiful grounds plus a nicer staff. Details - there was no staff at check- in to help us with bags, no coffee in the room only decaf, we requested pillows for sleeper sofa and, we got half a pillow?? And to top it off - I checked out early (after paying the full night). Not because of a bad stay, just had to get home early. I did not request a refund at all BUT the woman at the front desk ASSUMED I wanted one? She thought I was trying to get a full night refund? And there was a great deal of confusion and she brought the manager out?? I told the manager I was not trying to get a refund, just leaving early and she refused to give my folio? She said they didn't have it?? I am offended, they did not apologize for the misunderstanding either. I will not recommend this hotel to anyone. It's a shame because it's very dog friendly but so are CHEECA and postcard- and the staff is trained properly on how to treat guests that pay a high premium. Bakers wants to charge RITZ CARLTON prices without RITZ CARLTON service? We will not be back and I will be sending a formal complaint letter with full details on the incident.
travellermack
Excellent resort with just a few flaws!
Reviewed 14 november, 2021
My family of four and parents spent 4 nights at Baker's Cay in October to celebrate their 70th birthdays and we had a really wonderful time at Baker's Cay. I had booked two rooms on the Hilton App back in February, and we got an amazingly low rate for the hotel (so low I was worried about the hotel cancelling the reservation), but we had just the junior suites which face the parking lot of hotel instead of the beach. I had called the hotel a few weeks before the trip and requested a room upgrade for my parents since it was their birthdays, and without hesitation they upgraded them to a first floor ocean view room which was perfect. Their room was about 30 feet from the water, and being on the first floor prevented them from having to climb up the stairs multiple times a day. We arrived at the hotel late on Thursday evening, around 11 pm, and everything with check in was easy. They greeted us with bottled waters and took our bags up to the rooms. When we arrived in our room we did have the only issue of the 5 days, but luckily it turned out to be the best thing that could have happened. When we were putting our stuff away, a massive 2" cockroach (Palmetto bug) went running across the floor and under the bed, and my 2 young daughters freaked out. We hadn't unpacked so we took our bags down to the front desk and requested another room. The front desk didn't try to argue at all, and was very apologetic when we told her about the roach. It ended up being great though, they upgraded us to a top floor ocean view room that was right about my parents room, so it worked out well. They property itself is mostly great, you can tell it is an older hotel that has been renovated by the layout with the exterior doors to the room, and some things here and there could definitely use some more maintenance. The doors to the room need replaced, and they had painted the concrete walkways and it was flaking and would look better as natural stone or pavers. But the room itself was great, it was clean, the beds comfortable and we had plenty of space. The AC kept the room cool, and our view of the bay couldn't be beat. Also, the renovated lobby and Dry Rocks restaurant were both awesome. They had also added a turf area near the pool that they did kids activities, and had constructed a new walkway to the pools which was nice. We had stayed here years ago when it was a Hilton and you had to walk across the asphalt parking lot to get to the pool which was strange, but the walking path corrected that. The things that really made Baker's Cay fun and memorable were the beach, free activities and the food and drinks. The beach area at Baker's Cay is really really great. It's not a huge beach, but there are tons of chairs, the bottom is soft and sandy, and the water is clear and great for swimming and snorkeling. While snorkeling off the beach we saw a manatee, stingrays, tons of fish, and I actually had a close encounter with a dolphin which was pretty cool. And the resort fee they charge covers all the water sports, which is one thing that is really big advantage over the Playa Largo. Everyone was out using the free paddle boards, kayaks, rafts and other water toys. They also do a fun scavenger hunt for kids where you have to find golden pineapples to spell a secret message. They also did a foam party for the kids, free s'mores, a movie night, RC car racing and pool olympics every day. The pool olympics were an absolute blast, the staff really gets the kids and parents into it, and they give away great prizes for everyone who participates. The adults get any drink they want from the bar, and the kids get big boxes of candy, ice cream, popcicles, etc. Our kids did it nearly every day. If you are travelling with young kids Baker's Cay is great and will keep them entertained for a week easily! Our kids were definitely bummed when it was time to head for home. The food and drinks at Bakers Cay was also excellent. We had lunch at Dry Rocks twice, I definitely recommend the chicken nachos or the taco bowl. I had the steak tacos one of the days, and while they were really good, the bowl is a much bigger portion size. My mom took my wife and 2 daughters up to the rooftop restaurant for breakfast one of the days, and they all said it was outstanding. We didn't have dinner at the resort any, there are a lot of waterfront restaurants in Key Largo that we really enjoy so we just ate off property in the evenings. The service at the bars was always fast, and the frozen drinks we great. My kids would go up to the tiki bar and get frozen drinks and the staff got a kick out of making N/A drinks for them. The staff overall was friendly and did a great job. The guys working the activity hut were nice to the kids, the front desk was helpful and all of the wait staff at the restaurants did a nice job. Our room was cleaned daily, so we had no complaints about the staff at all. One thing I forgot to mention was the staff had left a bottle of champagne and a plate of desserts in my parents room when they checked in for their birthdays, so that was an excellent touch. Overall I would 100% recommend Bakers Cay if you are travelling to Key Largo. We stayed at the Playa Largo back in August and there are things I like about the Playa Largo better, but things I liked about Bakers Cay better. The activities and beach are much better at Bakers Cay, but the Playa is a newer property and is more impressive as far as the hotel goes. But my parents and my family had an amazing time at Bakers Cay, and they raved about how much fun they had on their birthdays. If you have any questions about Bakers Cay, the Playa Largo, or Key Largo in general feel free to send me a message, I'm more than happy to answer. Thanks for reading!
TravelDad5599
The resort is nice but needs maintenance
Reviewed 10 november, 2021
The room aC handler was leaking on the floor and staff barged in the morning after only one knock. The beach was super windy and cold, the water wasn't clear and more on the green algae side. The amenities included in the resort fee are listed on a card given at check in.
laurazeze