Holiday Inn Hotel & Suites St. Paul Ne - Lake Elmo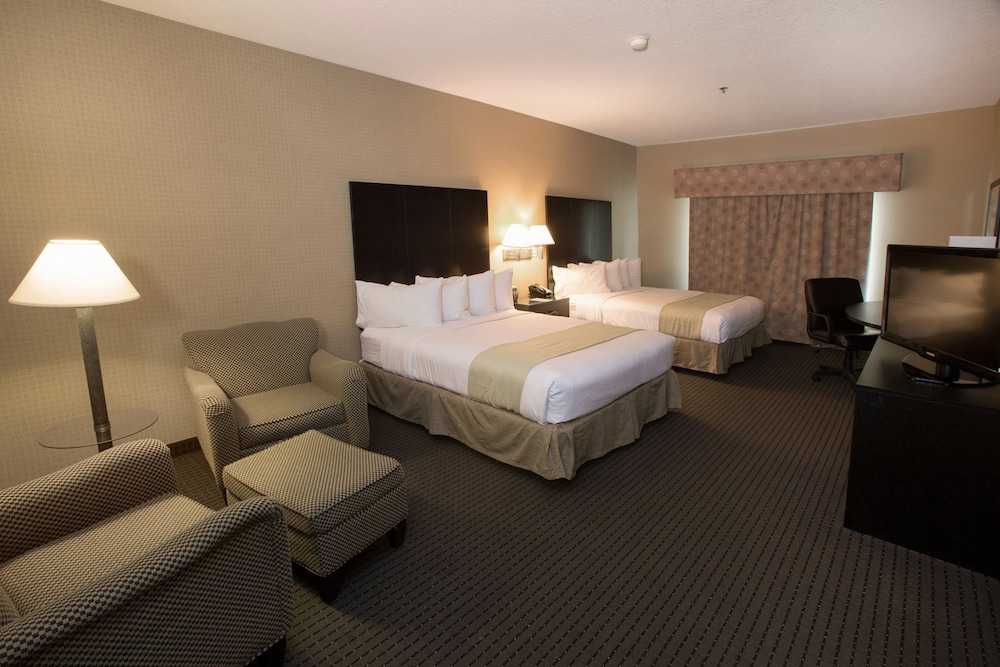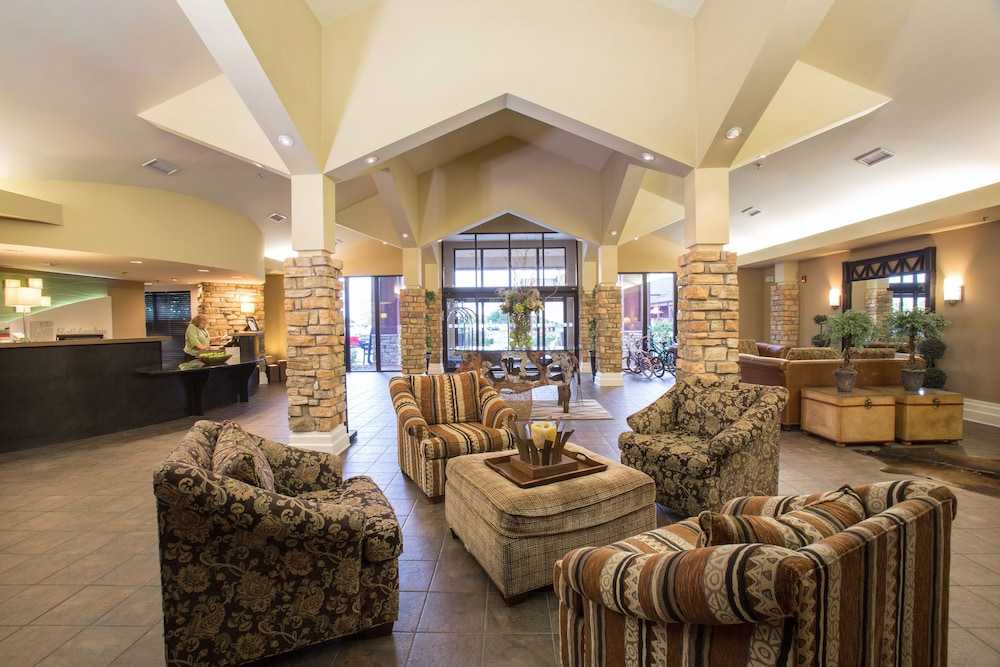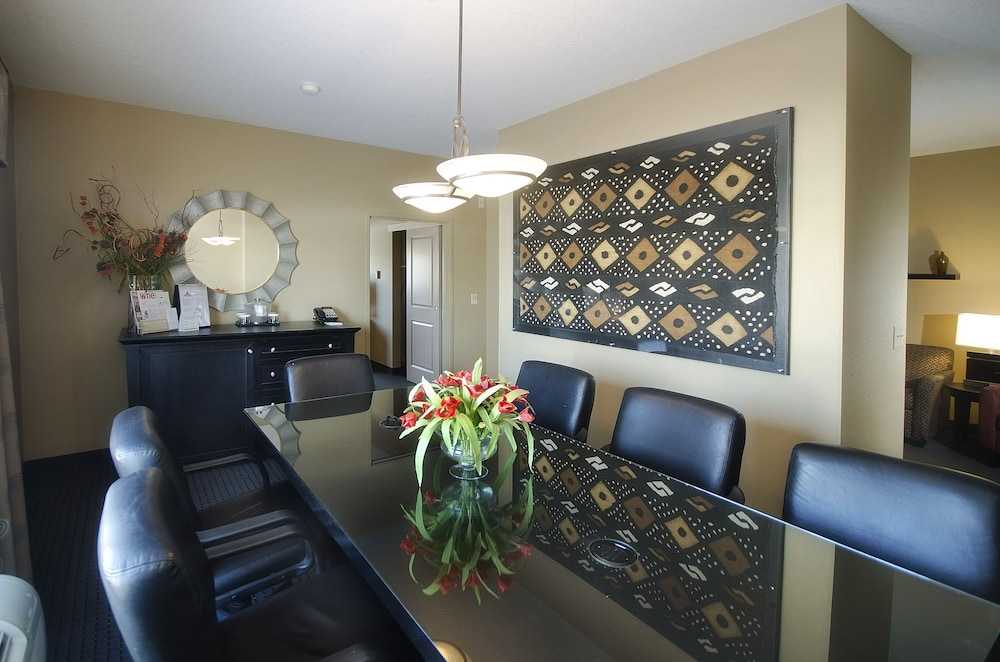 TripAdvisor Review
Based on 127 review
See all
Stay just 10 minutes from downtown St. Paul at the Holiday Inn and Suites - St. Paul, Lake Elmo. Recently renovated, this property offers a welcoming decor and modern furnishings. Located conveniently close to downtown St. Paul, we are within minutes to the 3M Headquarters, Bremer Financial, Anderse...
More details
Availability
Select the date of your trip
Select the date of your trip to check room availability.
Property Info
Stay just 10 minutes from downtown St. Paul at the Holiday Inn and Suites - St. Paul, Lake Elmo. Recently renovated, this property offers a welcoming decor and modern furnishings. Located conveniently close to downtown St. Paul, we are within minutes to the 3M Headquarters, Bremer Financial, Andersen Windows, Target, and Hartford Insurance/Woodbury Financial. We are also close to great shopping and dining in Woodbury, and the Xcel Energy Center in St. Paul. Enjoy our amenities such a complimentary Wi-Fi throughout the property, our 24-hour business center, new redesigned fitness center, large ...
More details
Check-in starts at: 15:00
Check-out ends at: 11:00
Property Amenities
Reception services
Concierge
Electric vehicle charging station
Guest rating
TripAdvisor
Travelers rating
Excellent

60

Very Good

47

Good

13

Reasonable

5

Bad

2
Travelers profile
Business

37

Couples

21

Solo travel

5

Family

47

Friends getaway

4
Scores Summary
Cleanliness

Location

Rooms

Service

Sleep Quality

Value
Great for families!
Reviewed 13 july, 2021
Clean. Very large pool area, which we had to ourselves. The bathroom was very large. Quiet. We asked for a room that did not open up to the pool area, as we expected noise in the pool. Would definitely stay again. The only thing was didn't go as planned was the TV remote wasn't functioning properly. It wasn't a problem for us, as we didn't plan to use the TV. The staff was helpful so I'm sure they would have resolved the problem, had we asked.
caitlinc150
Nice location but Holiday Inn is showing its age
Reviewed 19 june, 2021
This hotel is in a convenient location right off of I-94 on the East side of the Twin Cities. The lobby looks nice. Our service was excellent. However, the rooms really need a refresh. Our room had peeling wallpaper, permanently-stained furniture, permanent mold stains in the shower and a mattress with too many years on it. The restaurant is a good country-style eatery with large portions for breakfast.
Jim E
Clean, great pool area, nice staff
Reviewed 7 february, 2021
We stayed for one night in Febraury, 2020. We needed to get out of the house and the kids haven't been swimming in months and months due to COVID. Overall / Cleanliness The hotel is very clean (and was very quiet) and it's great having the Machine Shed attached via enclosed walkway. The staff was very nice at checkin and checkout. They stocked towels in the pool area and in the morning it was clear the pool area had been cleaned well and was ready to go. (It was never dirty the night before - I just noticed they placed fresh pool towels on all of the tables, etc.) The lobby was nice, with plenty of seating areas. Location You are very near a ton of shopping and food but you must have a car unless you are OK with the one (attached) restaurant. The restaurant has great food but it wouldn't be to everyone's taste (BBQ). There is no gas station or store or other restaurants you would want to try to walk to. (There are a couple of restaurants across a very busy serveral-lane street but no convenience stores.) Room We had a poolside room, which was well worth the extra cost if you plan to use the pool quite a bit - extra terrific for those with young kids who are in and out to use the restroom, etc. The room was bigger than expected, quite deep and plenty of room for a family of four. The bathroom was a good size, lots of (nice) towels, good shower, etc. The fridge was great (had a small freezer at the top), Keurig for coffee and a microwave. There was a BIG table near the patio door (but only one chair). Closet with hangers, etc. The soundproofing was good as we know there were people with kids on both sides of us and we never heard a thing from either side or the room above us. (And with younger kids who'd been in the pool a lot, we went to bed very early!) Lighting left a lot ot be desired. There was one overhead light in the entrance that was pretty dim and there were a few lamps, none of which were very bright - it was kind of dark in the room all of the time. The bathroom lighting was very good, though. We didn't use the fitness room but it looked nice (it overlooks the pool). Pool The pool area is really great - lots of "patio" space, some loungers, some 4-top tables, some 2-top tables, etc. The hot tub was nice. The entire area was warm and very comfortable to sit in your suit (it was -15°F outside so this was extra appreciated!) Pool water was nice and warm. Current limit was 2 people in hot tube, 19 people in pool - there was not a limit to the time you could be there and you didn't have to sign up - of course that will all be subject to change due to COVID so I'd recommend you call before booking if the pool is important to you. (This was the third hotel I'd called - the first had 1-hour sign-up slots, they figured on a busy weekend you could swim 2-3 times total. The next one, the pool wasn't open at all. So this was really great for us since the main point of going was to enjoy the pool and I was super happy the others didn't meet our specs - we were really happy here!) The area was well-kept. Pool towels were small and thin but certainly serviceable and I get why the hotels put money into the room towels but not the pool towels. Main concern - kids had lots of red, burning spots, presumably due to the amount of chlorine in the pool. The first evening we noticed it but mainly just around where swimsuit straps were so we assumed they were rubbing. The next morning we swam again and both kids (6 and 8) had a lot of red spots on the backs of their legs, backs, arms, etc. The younger was crying in the shower because it hurt that much to touch. (Mind you - these are kids and this same ailment was completely unnoted and didn't exist while still in the pool...) The older one had more problems later after we got home. Some ibuprofen and really good lotion seemed to help quite a bit. To be fair, the pool and hot tub were very clean and we spent A LOT of time in the pool. I'm guessing kids going for one or two shorter swims would be OK. Just thought to mention this - if you go and swim, probably a good idea to ensure there is a shower after and maybe some good lotion. We would certainly go here again - the hotel was nice, you are near a lot of things and it was clean, nice staff and the pool area is really nice. We will be back, maybe with some sort of skin-saving plans next time.
RiverTraveler
Not quiet and not friendly
Reviewed 16 november, 2019
I am currently staying at this hotel and have had nothing but problems so far. In the room above me there is apparently a family of gymnasts that like to practice. All kinds of running and jumping and slamming stuff around. I called the front desk and they said they would call up there and tell them to keep it down. It didn't, I had to call again 20 minutes later for the same thing. It stopped for a few hours and then started up again. The people in the room next to me were shouting at the football game on their tv for 30 minutes. They stopped that after I called the desk but cranked up the TV. Dealing with this I was hung up on by hotel staff 4 times and given attitude about my complaints. I realize it's a hotel but there is a certain expectation of quiet. It seem at this hotel everyone slams their door. I've had things like this happen at hotels and with almost all of those I was offered a different room. Not here. Thin walls, rude staff, even though the first page in their folder says that their number one concern is your comfort. Even that has Grammer errors and was obviously only glanced at before the GM and assisstant GM signed it. Full price for half a hotel.
Journey64091367327
Work Stay
Reviewed 16 october, 2019
I really liked this Holiday Inn. Check in was very quick and smooth. Was just a one night stay. Staff were very freindly. Room was quit and bed comfortable. Would easily recommend and would definately stay here again. Thank you Holiday Inn.
Darrell R