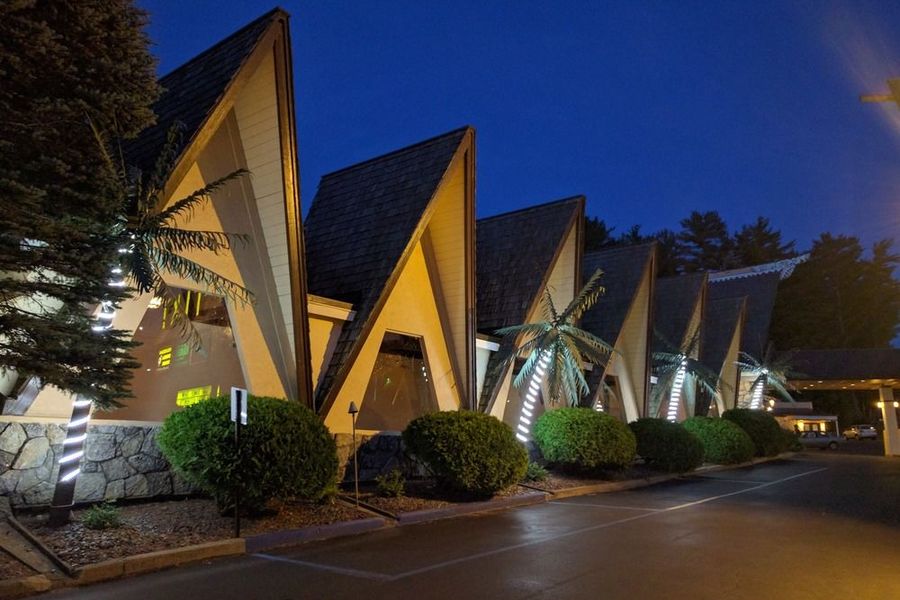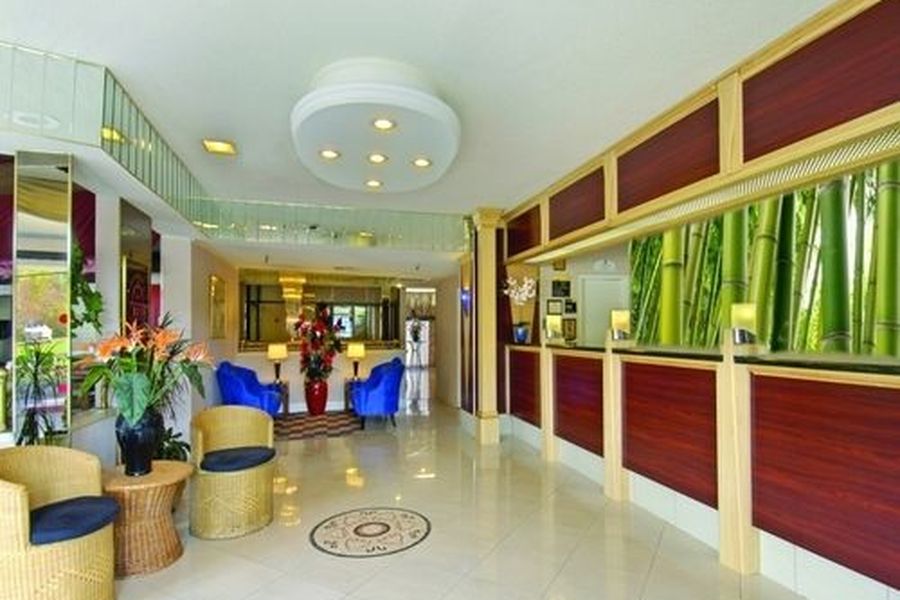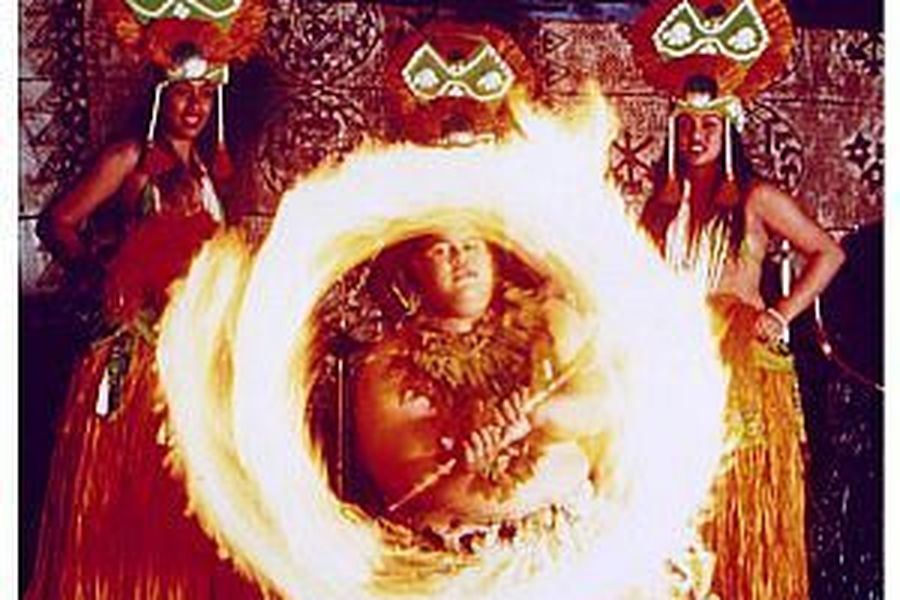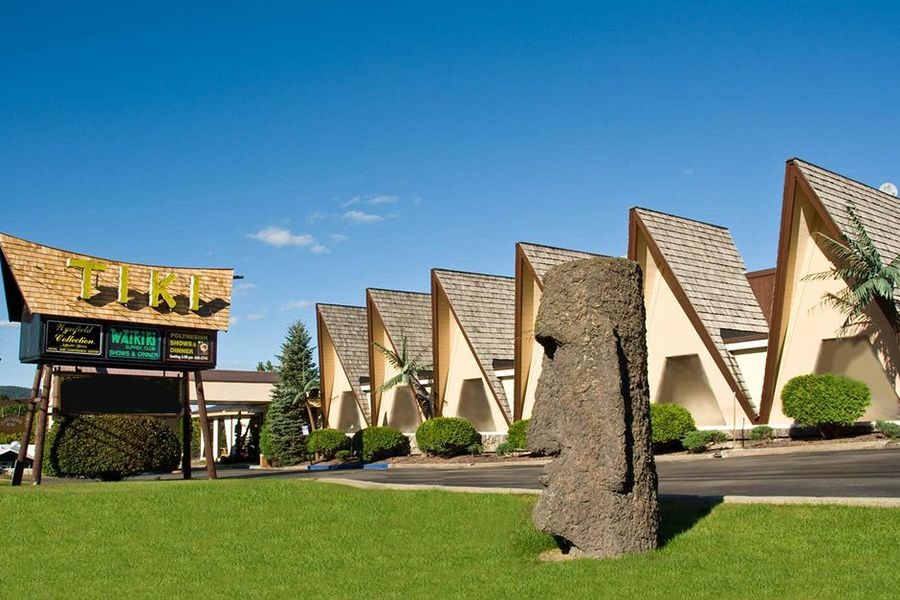 The Tiki Resort overlooks beautiful Lake George nestled in a breath takingly beautiful spot in Lake George.
More details
OpenWeather
Select the date of your trip to check room availability.
Property Info
Check-in starts at: 15:00
Check-out ends at: 11:00
The Tiki Resort overlooks beautiful Lake George nestled in a breath takingly beautiful spot in Lake George.
2 Canada St, Lake George, NY 12845, USA - Lake George, New York - U.S - 12845
Property Amenities
Check-in starts at: 15:00
Check-out ends at: 11:00
Guest rating
TripAdvisor
Travelers rating
Excellent

66

Very Good

131

Good

87

Reasonable

41

Bad

56
Travelers profile
Business

4

Couples

112

Solo travel

7

Family

165

Friends getaway

45
Scores Summary
Cleanliness

Location

Rooms

Service

Sleep Quality

Value
Never again!
Reviewed 1 september, 2022
I reserved on line for a 4 days stay , and my Husband had to worked so had to cancel, the girl told me " no problem I can can el that for you at no charge " I wasn't getting my refund so called back and it was a different story , they were rude , unprofessional and told me that they would not give me a refund . Long story short thanks to Expedia and many calls I got a partial refund . And I will tell the story so nobody stay there ever! I worked as a manger in big hotels for 25 years and just can't believe they act like that, and get away with it .
princessrocker
Mold
Reviewed 23 august, 2022
The entrance and restaurant looked very nice but the room is horrible. The smell of mold is overpowering. I am allergic to mold and my eyes have been burning since we checked into our room. The wallpaper in the closet is peeling revealing black mold underneath. The corners of the room have cobwebs and the carpet is sticky so we have to keep our shoes on. Within an hour of arriving we had to drive to the nearest Walmart and spent over $200 on a dehumidifier in order to help alleviate the mold in the air. Attached proof that we had to buy this along with pictures of mold and cobwebs with tiny bugs in the corner of the room.
h242424
Just ok
Reviewed 15 august, 2022
The hotel was cute but needs some updates . We just stayed here and the room was clean and somewhat updated but smelled of mothballs . The metal around the toilet paper holder and tissue dispenser was coming out of the walls . The TV was literally on it's last leg . There were green lines across the screen . The pool was fine but there were jagged parts on the step which cut my daughter and niece . You literally hear everything going on, be it in the next room and also in the parking lot . We were awakened by people walking by the room and also constant coming and goin of traffic in the lot . The breakfast in the cafe was pretty good . There's a small play area for the kids. Some swings and a slide . Front desk staff were not really welcoming . They checked us in and out and that was about it .. We wanted to see the show offered in the hotel but they were sold out . Location is close to the main attractions. I wouldn't stay here again . For the price per night I expected more . I will do more research next visit to Lake George .
sasanti2021
AC is dangerously dirty
Reviewed 14 august, 2022
We enjoyed our time there but the staff could do so much more in terms of cleaning the place. The air conditioner is so dirty that you could see the dirt in the ceiling and hanging all around it. The floor is dirty, come on people! Wash the carpets. The staff was nice and all but the place could be a bit cleaner. I didn't know what my lil one's and I were breathing and it made me so uncomfortable the whole time we were there.
Ticabella23
Absolutely a disappointment
Reviewed 27 july, 2022
I am writing this in frustration on how disappointed I am in my recent hotel stay. The hotel room, in which I paid $200 a night, was filthy, the coffee pot did not work, the outlet hanging off of the wall. We found a pair of sunglasses that were definitely jot ours on the side of the fridge. I went to the front desk to notify staff of the coffee pot and outlet. When we came back to the room layer in the day, the outlet was spackled crooked and the coffee pot still did not work. I called down to the front desk to about breakfast for that morning (Tuesday morning) and the only response I got was "NOPE". Nothing else. We went to the soda machine located on the second floor. I put my change in, nothing came out, no return of. Only. My husband then tried using a credit card. Again, nothing came out. We asked an employee for assistance and he came back with a woman who did not introduce herself. She looked at the soda machine and asked if we got our money back and we informed her that we did not. She also told us it was CARD ONLY. It was not posted anywhere that it was CARD ONLY. She said she would have to call the company, and left. My husband, 4 year old and I sat there for almost 5 minutes before heading to the front desk to see where that employee went. My husband went to the front desk agar who immediately said that she has no control over the machine, and "what would you like me to do about it". My husband asked for a manager. Turns out, the woman who came to look at the soda machine was the manager. So now we're talking to the manager…we expressed our frustrations, she stress her frustrations. We are still waiting to get reimbursed $5 in which that was never even offered! We were not offered anything to make up for the filth, broken coffee pot, dangerous condition of the outlet hanging off, or the $5 lost in the soda machine. When brought up to the manager about the NOPE response over the breakfast inquiry, we were told that it is stated multiple places throughout the website. I went through the website, it's not stated anywhere. And I took screenshots to prove it. The walls are filthy, staff is not friendly, there were never any towels available for the indoor pool This is the first family vacation my family has taken in a very long time, and honestly, 100% should've booked somewhere else. I will make sure that all my friends, family, colleagues, stranger in the street knows how much of a disappointment this "resort" is.
James102912