ARIA Resort & Casino Las Vegas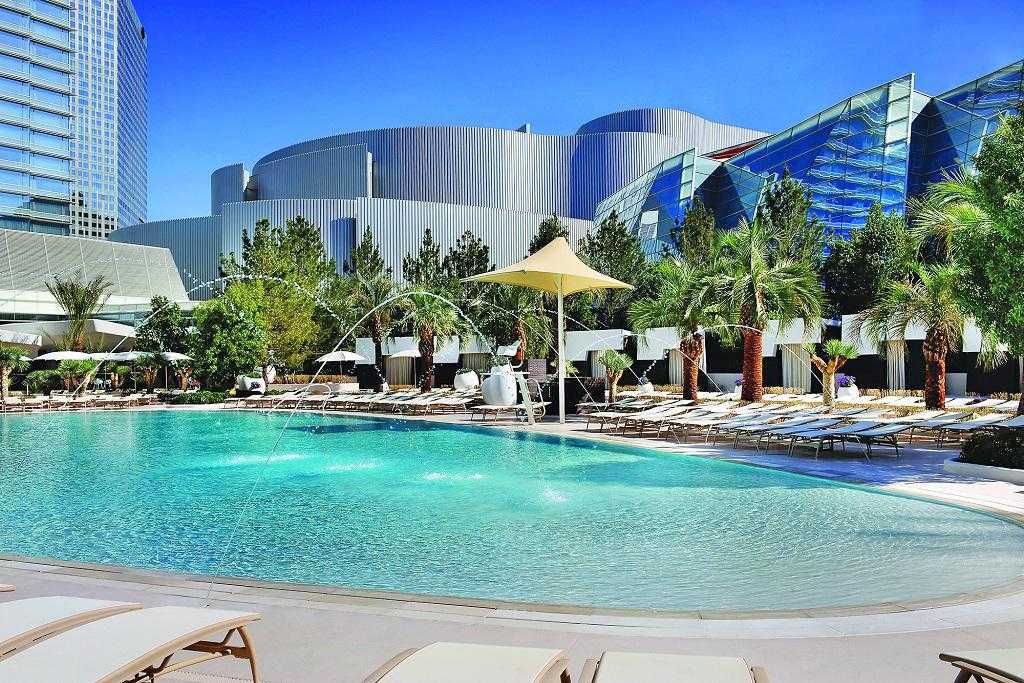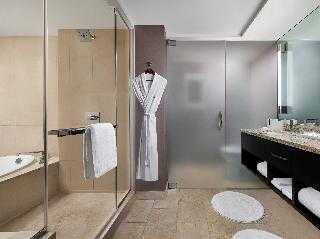 TripAdvisor Review
Based on 35786 review
See all
Set on the Las Vegas Strip, this Resort & Casino features various restaurants and bars. Showcasing stunning city views, all rooms boast corner views from floor-to-ceiling windows. The property has outdoor pools and a conference centre. All rooms include stocked modern appliances and a one-touch room...
More details
Availability
Select the date of your trip
Select the date of your trip to check room availability.
Property Info
Set on the Las Vegas Strip, this Resort & Casino features various restaurants and bars. Showcasing stunning city views, all rooms boast corner views from floor-to-ceiling windows. The property has outdoor pools and a conference centre. All rooms include stocked modern appliances and a one-touch room control system that allows guests to quickly customize room features like lighting and temperature. The en suite bathroom offers a fresh rest.***Cardholder funds released after checkout may take up to 7 business days to become available for guests with domestic banks and up to 30 days for guests wi...
More details
Check-in starts at: 15:00
Check-out ends at: 11:00
Property Amenities
Reception services
Concierge
Guest rating
TripAdvisor
Travelers rating
Excellent

21588

Very Good

7475

Good

3241

Reasonable

1702

Bad

1781
Travelers profile
Business

5813

Couples

13723

Solo travel

1099

Family

4192

Friends getaway

5174
Scores Summary
Cleanliness

Location

Rooms

Service

Sleep Quality

Value
Nice classy hotel
Reviewed 16 january, 2022
Very nice posh hotel. The staff was very friendly and professional and willing to go out of their way to help you out. There aren't any shows, at least as far as I saw, but their is a hot nightclub and a relaxing pool during the day (even in winter) so there are cool things to do there in between gambling bouts. Since it's a high-class hotel, though, expect every aspect of the hotel to be kinda pricey. Like, lots of choices for elegant restaurants, but your options a bit limited if you eager for more causal dining. I was also disappointed that they didn't have fridges or microwaves in their rooms (well..actually they HAVE fridges but you have to PAY to use them, and it's full of $25 drinks that they'll charge to you if you even touch them.) They're sister property (The Vdara) is a 5-star hotel that has these things so I don't know what happened there. I would definitely stay here again...when I have enough money saved up to afford everything that is. But if you want posh accommodations, this is definatly your place to feel like royalty.
Jonathan W
Terrible stay. Don't stay here
Reviewed 16 january, 2022
Terrible hotel. We paid about $2,000 for 4 nights. Terrible stay. Everything is extremely over priced including the room. I had to beg and plead to get toilet paper when we ran out and they still didn't bring it. We literally had to use the hotel lobby bathroom for second half of stay because they wouldn't bring us toilet paper. Do not stay here! We booked direct because I thought that would be better. Do not do it. Do not stay here!
H1126LWbeckyb
Stayed at Aria Dec 26 - 30
Reviewed 16 january, 2022
We had a great time! The bed was great, this was the first that I stayed at a hotel and woke up in the morning not feeling sore. I'm actually considering buying the bed we had while we were there. We ate at three of the four restaurants in the resort and they all had excellent service and the meals were all ordered n point! Will definitely consider staying at Aria again.
bigb1761
Beautiful Hotel
Reviewed 15 january, 2022
The hotel is awesome! Our view was amazing, everywhere was very clean! This was our first trip to Vegas and it couldn't have been any better! We will be sure to stay at the Aria in the future, thank you for the awesome experience!
davidpwebster84
Nightmare Check Into a Lackluster Hotel and Even Worse Guest Service
Reviewed 15 january, 2022
Nightmare check in to a lackluster hotel and horrible guest service Review of ARIA Resort & Casino Pending review Checked in at 7:00 AM with my boyfriend on Friday and of course I wasn't surprised that our room wasn't ready. No worries, we'll just eat and explore Vegas until the room is ready. Called front desk multiple times throughout the day as room was still not ready at 3:00 PM, 5:00 PM and 7:00 PM… we are now at 9:00 PM and still no room. Continued to call the front desk until finally at 10:00 PM we are told our room is ready. We are assigned to the 18th floor, so at least they tried to give us a high floor … or so we thought. When we opened the door to the room, we were greeted with a half stripped bed, bedsheets thrown on the floor, trash in all of the bins, used bathroom towels, dirty cups and crumbs all over the floor. Clearly they were following strict Covid cleaning protocols … Called front desk from the room and alerted them of the situation, only to be told "Sorry that is our only room available". EXCUSE ME, WHAT?! So apparently they were expecting me to just sleep in this filthy room with no bed sheets. Great customer service. ARE YOU GOING TO MOVE ME TO ANOTHER ROOM? The "generous" offer I received was to wait in the dirty room and "Housekeeping could come up and clean the room, but they are very busy, so it might be 30-40 minutes before they are able to make the room." Of course I demanded another room, only to be told "Sorry, we are are at 90% capacity. That is our only room." Now, my math might be a bit rusty, but I'm pretty confident that works out to 10% unoccupied rooms. I'm sure they were originally saving the remaining rooms for the Pope or someone more important, but after enough yelling on the phone, they magically found another room available on the 15th floor. Get our new room keys and open the door to "our" new room on the 15th floor. It's now already close to 11:00 PM and I am just exhausted from all the effort it took to get our room. I plop onto the actually made bed while my boyfriend turns on the TV. Thirty seconds later we hear our room being unlocked and another couple swings the door open. Luckily we were decent, but we are all super confused until we gathered Aria must have just resorted to randomly issuing key cards to everyone because they couldn't sort out what rooms were cleaned and which ones were occupied. Called the front desk again for the hundredth time and explained the situation to them, only to get Aria's new slogan of "Sorry, we are at 90% capacity." GREAT! I DON'T CARE IF YOU ARE AT 100% CAPACITY, WE AND THIS OTHER COUPLE PAID FOR INDIVIDUAL ROOMS AND WE DON'T INTEND TO SHARE A SINGLE ROOM WITH A KING BED FOR THE WEEKEND. The front desk attendant's solution: "Ok, so you would like a room with two queens? We have one available on the 8th floor. Please proceed to the front desk for your new keys." NO, I DO NOT WANT TO SWITCH TO A ROOM WITH TWO QUEEN BEDS. NO, I DO NOT WANT TO SHARE THE ROOM HOSTEL STYLE WITH SOME RANDOM COUPLE. After more frustration, we finally receive a third room and made our way to the 20th floor. No surprise, this room is still dirty and not fully made. Too exhausted at this point and utterly defeated, so we just sit outside the room and wait for housekeeping to make up the room. As I'm waiting outside our unmade room, I'm realizing how dirty and dated Aria has become. The hallway is littered with trash and broken shards of glass, the walls are all marked up and the carpet is ultra musty. They definitely have not kept up with the property at the same standard the Cosmopolitan next door has. When we finally get in the room, we open the blinds to just a Mountain View, when we had asked for a Strip View. As I take off my shoes, I realize the carpet is full of crumbs and hasn't been vacuumed in quite some time. Fingerprints, hair and dust everywhere, but I don't even care at this point. Aria won, they have utterly deflated me. As a parting note, if one were to try to find a silver lining in all of this… You'll definitely get your steps in at this hotel given that parking, rooms, front desk and casino are all placed super far apart. Each time we received a "new room", the key cards and mobile key never worked on the first try. I was reminded by my Apple Watch each time on how frustratingly long the journey is from the guest rooms to the front desk as it would prompt me "It looks like you're working out. Start outdoor walk." Horrible casino/hotel layout and even worse guest service. Book at the Cosmopolitan next door instead if you don't want your weekend ruined.
Bettus821