IBEROSTAR Rose Hall Suites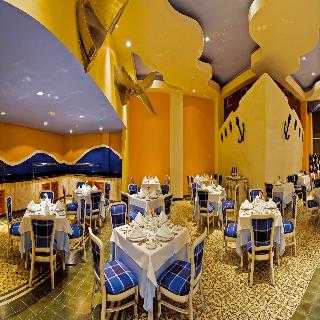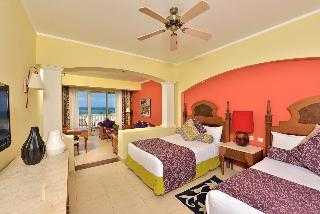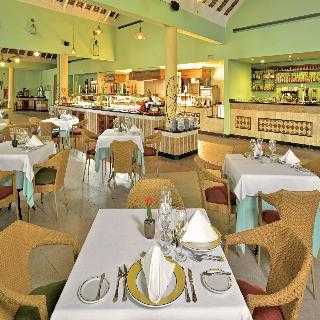 TripAdvisor Review
Based on 6085 review
See all
Located on the lively island of Jamaica, the resort can be found on the coast of one of the best beaches in the world. It is the perfect choice for those who want to experience an unforgettable family or couples' vacation in Jamaica. In this hotel guests can unwind and relax, play sports and enjoy n...
More details
Availability
Select the date of your trip
Select the date of your trip to check room availability.
Property Info
Located on the lively island of Jamaica, the resort can be found on the coast of one of the best beaches in the world. It is the perfect choice for those who want to experience an unforgettable family or couples' vacation in Jamaica. In this hotel guests can unwind and relax, play sports and enjoy nights filled with music and dancing. In addition, its proximity to the centre of Rose Hall allows guests to get to know traditional Jamaican life and enjoy all the entertainment that this beautiful town has to offer. Gorgeous beaches, beautiful gardens, and ocean views from the rooms and hotel facil...
More details
Check-in starts at: 15:00
Check-out ends at: 11:00
Property Amenities
Reception services
Concierge
Guest rating
TripAdvisor
Travelers rating
Excellent

3991

Very Good

1430

Good

400

Reasonable

144

Bad

120
Travelers profile
Business

109

Couples

1455

Solo travel

87

Family

3005

Friends getaway

798
Scores Summary
Cleanliness

Location

Rooms

Service

Sleep Quality

Value
Unclean,Moldy,Hazardous,underserved,dated
Reviewed 30 november, 2021
Hi I stayed at Iberostar rose hall suites 11/20-11/25 I had a total of 4 rooms there. This was the worst hotel stay I've ever had. The room was moldy and wet. I have pictures and videos showing black mold growing in the shower, in the closet, above the bathroom mirror and on the wooden tissue box in the bathroom. On entry theres was a used tooth floss pick on the bedroom floor. The bed head fell off of the wall and on my 3 year old daughter. The floor was soaking wet everyday after cleaning causing me to fall twice. The mattress was so worn out that my right side and back were sore for two weeks. The couch in the room had white stains and fuzz balls all over it. The glass drinking water bottle was placed mouth down while still wet leaving a moldy smelling bottle. Room service was ordered to two of my rooms but, was never delivered. We made dinner reservations and the food was bland, beyond that the food was was served 2 hours late. We made dinner reservations for 11 people at 9 and the food was served after 11pm after the kids fell asleep at the table. When the food did come out we were served single servings of sides for the entire table. Every 4 star all inclusive hotels I've stayed at has a dinner buffet open daily yours was only open on some nights .Your room service was advertised as 24 hours but, it's only available 11 am to 11pm. Hotel daily event information wasn't easily accessible. The only place to find out daily events was at one common large touch screen in the main lobby that everyone gathered around touched, which is counter productive to your efforts to fight covid. In most hotels the daily events are on the TV. I stayed at Iberostar because it has a dedicated kids park which was okay, but the experience was underwhelming. The kids park wasn't readily available unless you could find a life guard to open it and there was no food near the kids park. There should be at least a snacks and drinks stand or an ice cream vending machine for the kids. On top of this my room was ready 45 mins late which isn't acceptable after booking the room 4 months ahead of time. I'm extremely disappointed with the quality of your hotel and don't feel that I got my money's worth at all. The rooms are the equivalent of a truck stop motel.
adrianbX1780XI
Amazing family vacation
Reviewed 29 november, 2021
I don't usually write reviews for hotels but I really felt the need to this time. From the moment we got to the hotel till the last minute we have the most amazing time. We have been to many all inclusive hotels but this one topped the cake. The entertainment staff he is really on point. Mickey mouse, Suzzie you all do a great job.. the bar tenders ROCK! Special shout out to Quan and David. The food was very good and not just for an all inclusive, our favorite was the steak house. Lastly want to say thank you to the amazing staff at star camp, my daughter had an amazing time with all the great activities you guys did with them, she loved lakisha and Kamar and their energy. We will be back soon!
Naum F
Very disappointing experience
Reviewed 28 november, 2021
Have arrived back from the hotel today and we're very disappointed with the whole experience. We travelled as a party of 2 couples celebrating my hubbies 50th birthday. The check in was easy and we were allocated rooms next to each other 3318 and 3317. Our room 3318 had an extremely strong smell of mould and being asthmatic I asked for a room change which took the whole day to arrange but we were eventually moved. The second room was fine but there are areas of the hotel that do have a mouldy smell. When you book the suites you have access to Rose hall the beach too but not the Grand with all 3 in a row, the Grand guests can use all of the hotels and the beach guests cannot use the other 2. The dining/buffet room is tiny and the choice is extremely limited, every day jerk chicken and local Jamaican food, pizza fish and usually some kind stew, burgers, hotdogs and salad. One day I went into breakfast and there was cockroach in a chilled salad area, I immediately reported it and the staff member said oh my god and then disappeared so I reported it again to one of the 'chefs'. Nothing was done and is probably part of someone's lunch! The staff who serve work very hard and they are quite cheerful and do try to help as much as they can although getting salt and pepper seemed to be a trial for them?! The bar staff are hit and miss really as are the pool staff although Mickey Mouse and Shaquelle stand out for us. The staff on reception just do not listen and you find yourself having to repeat everything, they have no attention span it seems. The staff in the buffet at The Beach are appalling and rude, we sat for over 20 minutes waiting for water and when I complained the waitress said " you in a rush for work", no I am not but was thirsty and as you can't get your own drinks that's is what they are there for. If there were any large tables of families etc then staff and the 'maitre de' would fawn over them as they would get a larger tip. There is no guidance from him and he ignored any attempt of us trying to get a glass of wine being too busy with a large table of 12. One evening there was no food left at 8.10pm apart from odd bits and we had to wait for the counters to be replenished. There was a whole chicken at a carving station one evening that had to be taken off as it was raw in part but people has already eaten some by then. The 'specialty' restaurants with the exception of the Japanese at the Bech are a joke! We had a table booked for the steak restaurant one evening for 8.30pm and didn't receive our main course until 10.30pm, steak was nice but the side of spinach had a really long hair in it ! Again not enough staff and waited 20 minutes for our wine which we ordered. Upon leaving we asked if we could keep our room on for an additional 5 hours as we were not leaving until 5pm and was told that it would be $10 which we said great we would keep the room on but then my sister in law tried to book they said $10 per hour, I heard them advising other guests $10 and not mentioning per hour, this is really not acceptable. When checking out I paid for a bottle of wine and asked for a receipt but was not given a check out tab and was then advised I need to pay for my wine by another member of staff, the person I had paid had not cleared the payment on the screen, no apology was made. This hotel could be so much better if they had dedicated staff leaders instead it is a shambles and it has put us off ever attending another Iberostar hotel.
Winnie34
Great Resort, lovely staff!
Reviewed 25 november, 2021
We stayed at the Iberostar Rose Hall Suites for 6 nights and it was a great time. From the get go the staff was attentive and very sweet. Pierre checked us in and answered all of our questions. He helped us upgrade our rooms and was attentive throughout our stay. The rooms were very clean and updated and the food was great. All of the restaurants are delicious and I would recommend at least going to the Steakhouse and Mediterranean restaurants. The pool and wet bar were great, drinks always tasted delicious and the food truck on the beach was great too. I would definitely recommend staying here!
327stefanyw
Great family time
Reviewed 24 november, 2021
I stayed at the Rose Hall Suites in Jamaica. The amenities and the rooms are well maintained, and are very clean. We had the best family time ever. The services from the Iberostar team was impeccable. Everyone is polite, friendly and very helpful. I want to say a special thanks to some of the staff who made our family time memorable. First, Angellie who is a great leader. Second, Chef Mark and Dwight for making the amazing Jamaican delights, the bartending team who are talented at making unique drinks. Third, Suize Q who entertained my children at the pool side. Last but not least, I want to say thanks to the life guard Jason who always put a smile on my little ones' face when we were at the beach or water park. I would recommend the Rose Hall Suits for a family looking a for a good time.
crystalgarvey55