Hôtel La Résidence | Place Bellecour | Lyon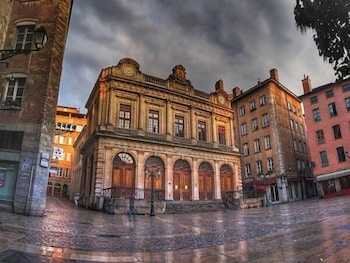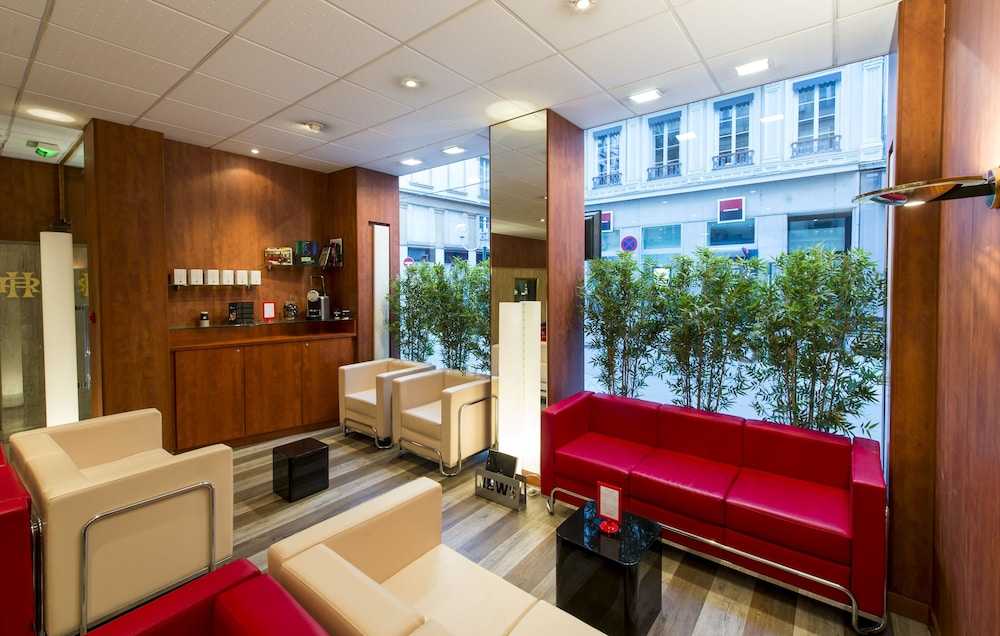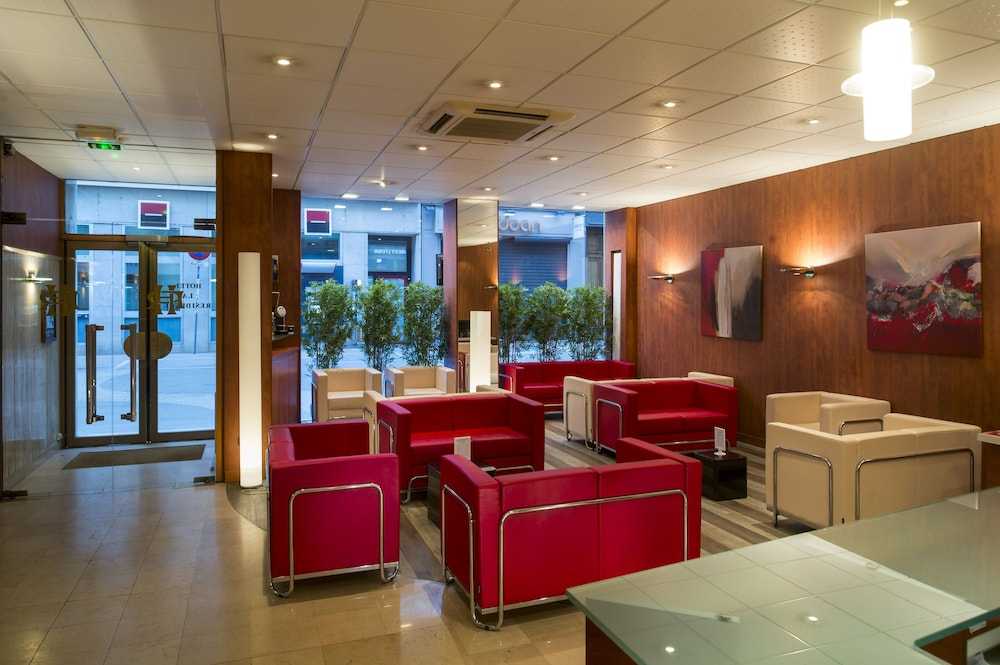 TripAdvisor Review
Based on 693 review
See all
This cosy hotel is situated in Lyon. La Residence features a total of 67 67. La Residence offers Wi-Fi internet connection in communal areas. This null offers a 24-hour reception service, so that guests' needs will be fully met at any time of the day or night.
More details
Availability
Select the date of your trip
Select the date of your trip to check room availability.
Property Info
This cosy hotel is situated in Lyon. La Residence features a total of 67 67. La Residence offers Wi-Fi internet connection in communal areas. This null offers a 24-hour reception service, so that guests' needs will be fully met at any time of the day or night.
Check-in starts at: 15:00
Check-out ends at: 11:00
Property Amenities
Reception services
Concierge
Guest rating
TripAdvisor
Travelers rating
Excellent

150

Very Good

369

Good

143

Reasonable

24

Bad

7
Travelers profile
Business

81

Couples

231

Solo travel

41

Family

186

Friends getaway

80
Scores Summary
Cleanliness

Location

Rooms

Service

Sleep Quality

Value
Small room with some mosquitoes facing inner courtyard
Reviewed 15 september, 2019
The location is excellent and central, but we were not happy with the room. We may have been very unlucky with the room (it was the cheapest category), but it was extremely small and completely mosquito infested, I think they may have been coming in from the bathroom ventilation, because I had to kill 10 of them over the length of a single night. The pillow and mattress quality were poor and should have been improved during the renovation, it made sleeping there quite difficult. The staff were kind enough to allow me to cancel the rest of my stay without extra charge.
BennyLovers
Very nice hotel
Reviewed 29 august, 2019
Very good situation in the center of the town ,near of the wonderfull Rhone ,and near of the railway station. Our room was on the sreet,and very quiet. Fourth floor.lift and air conditionned in the room. No safe in the room,it was the only problem
SuzyG244
Would not return
Reviewed 17 august, 2019
At first we were pleased with having arrived at a reasonably-priced, well-equipped, air-conditioned hotel in the center of Lyon (Presqu'ile). It was also useful that there is a Franprix mini-market around the corner, private parking a 3-minute walk away, and a metro stop close by. The bathroom was excellent. But the mattresses on our two beds (double bed for parents, extra bed for child) were so old that everyone woke up repeatedly because of bedsprings sticking into our backs - something that we haven't experienced in a hotel in many years. We were even more disturbed by the lack of security: we tried to find a staff member three times between 5:30 and 7 pm and each time the lobby was empty (with extra keys and hotel documents easily accessible) but the door was wide open - we could not find anyone to help with a minor problem. We mentioned this to the manager in the morning, and he became defensive and angry, telling us that our statements were "false," that when the desk person has to go to a guest room for a problem, he or she can somehow monitor the lobby by a camera and that it was impossible that the lobby was actually unattended for hours at a time. So, they can't afford a second clerk or a system for allowing guests to enter a locked door at night. And the manager does not know how to speak respectfully to guests. We would not return. Au début nous étions heureux d'arriver a un hotel à prix raisonable et climatisé dans le centre-ville de Lyon (Presqu'ile). Également, il y a un Franprix très proche, un parking privé à 3 minutes de marche, et un métro à 5 minutes. La salle de bain était excellente. Mais, les matelas sur nos deux lits (lit double pour les parents, petit lit supplémentaire pour un enfant) était si vieux que nous nous avons réveille répetitivement parce on sentait toujours les des ressorts dans nos dos – quelque chose que nous n'avons pas eu pendant beaucoup d'ans. Nous étion même plus dérangé par la manque de sécurité: nous essayions de trouver l'équipe trois fois entre 17H30-19H, et chaque il n'y avait personne a l'acceuil (avec les clefs et les documents bien accessible) mais la porte ouverte – nous n'avons trouvé personne pour nous aider avec un petit problème. Nous l'avons mentionné au responsible au matin, et il a devenu defensif, en colère, en nous disant que nous avons dit des chose "faux." Il nous a dit quand le clerc quitte le foyer, par exemple pour aider un client dans une chambre, il/elle peut observer le foyer par caméra par quelque façon et que c'était impossible qu'il n y avait personne à l'accueil pendant si longtemps. Donc, il ne peut payer ni pour un deuxième clerc ni pour un système pour fermer la porte quand necessaire, et le responsable ne sait pas comment parler respectueusement aux clients. Nous n'y rétournerons pas.
Departure395832
Perfect location with everything you need
Reviewed 12 august, 2019
We stayed for one night prior to a long flight home. Both the bedroom and bathroom were much bigger than you would expect for a medium priced hotel. Both were in perfect condition, spotlessly clean and very comfortable. The decor was fashionable and very light and cheery. The breakfast was very generous although the croissants had run out and were not replaced until we had filled up on other things, which was a bit annoying. We arranged a late checkout because of our night flight and this was no problem at all. Unfortunately there was a gas emergency in the street when we checked in and there was no hot water until the middle of the following day. The hotel had no control over this. As compensation we were not charged for breakfast or for the late check-out, which was very decent of the hotel management. The location is excellent - walking distance to the old city and to the main square in Lyon and also even to the shopping centre and the central market if you would like a longer walk. There were several restaurants close by and the friendly receptionist gave us directions to those a little further away where there was a greater choice of food (not being fans of offal). We would definitely recommend this hotel for an overnight stay and it is also excellent for an extended stay because of the location and the size of the rooms.
Jan B
Clean, Basic Hotel in Good Locaten at Fair Price
Reviewed 9 june, 2019
We stay in La Residence every few years when we visit Lyon as my husband is typically there on business and that is where they put him up, most recently earlier this month. The hotel isn't fancy but it is clean, located just a block off of Belle Coeur in central Lyon, and provides all of a visitor's essential needs. The rooms are small and the bathrooms offer minimal amenities but the air-conditioning works well and the staff is helpful. Mattresses are good and the rooms are quiet so long as you run the AC, rather than open the windows. Since our last visit (in 2016), they have made some cosmetic updates that do improve the appearance of the hotel - new carpeting in the halls, new tiles in the bathrooms, and an improved color scheme (it used to be all browns & ochres). And they have finally replaced the foil packs of gel/shampoo with squeezable plastic tubes that are easier to use. But it is still the case that the only toiletries offered are an all-purpose gel labeled as suitable as body wash & shampoo and tiny slivers of soap. A couple of other annoying ways that they cut corners in costs -- no waste basket in the room other than a tiny one in the bathroom. And the world's most difficult, inefficient hair dryer, that uses a hose that looks like it belongs on a vacuum cleaner. Would love if they would replace the hairdryer with a standard blow dryer. Regardless of those annoyances, I am sure we will be back. We get a good night's sleep there, and the money saved compared to more upscale lodgings can be applied splurge meals during our time in Lyon.
MBA60302