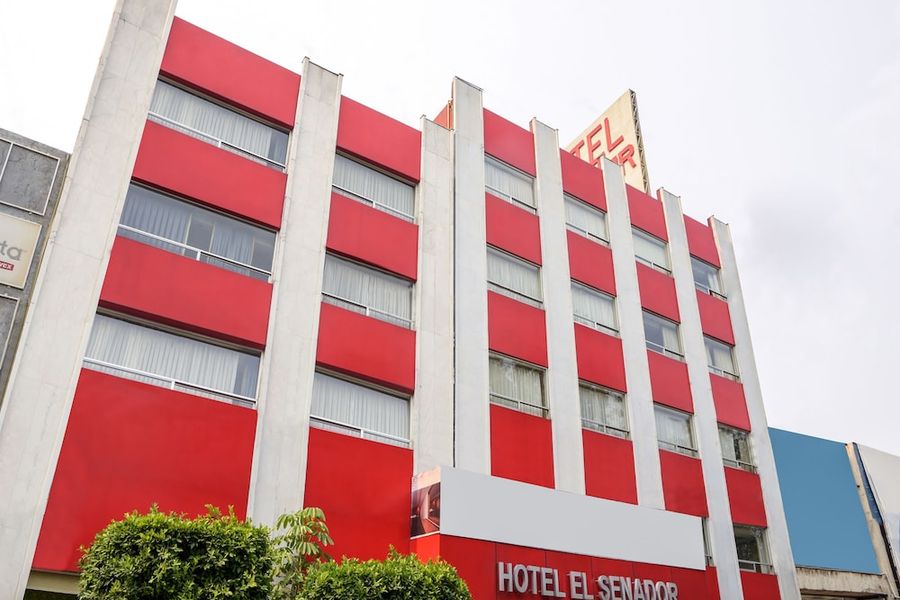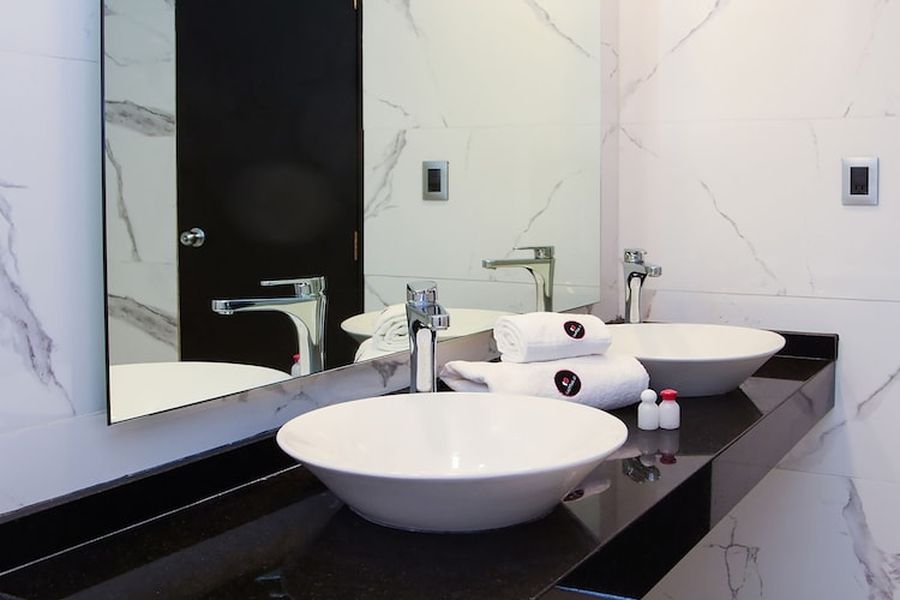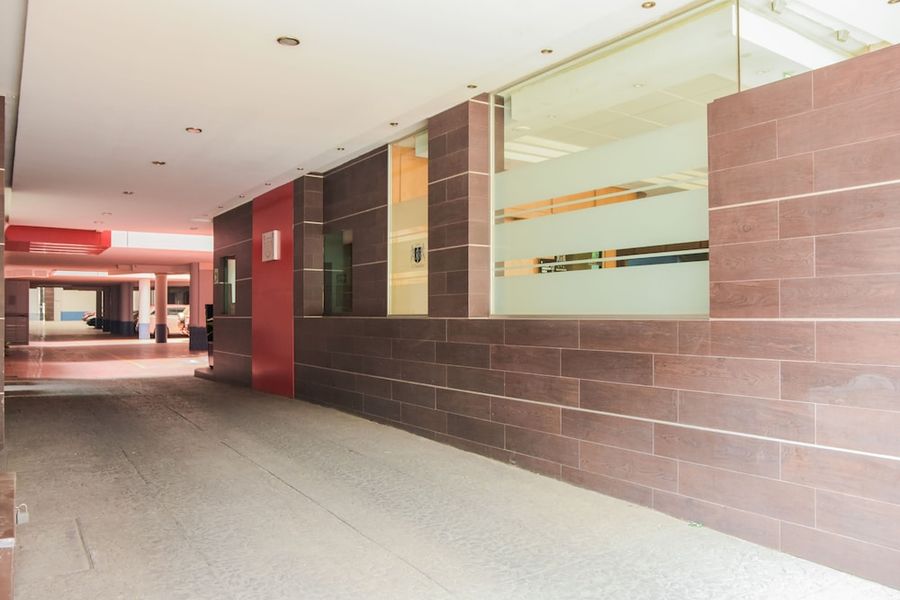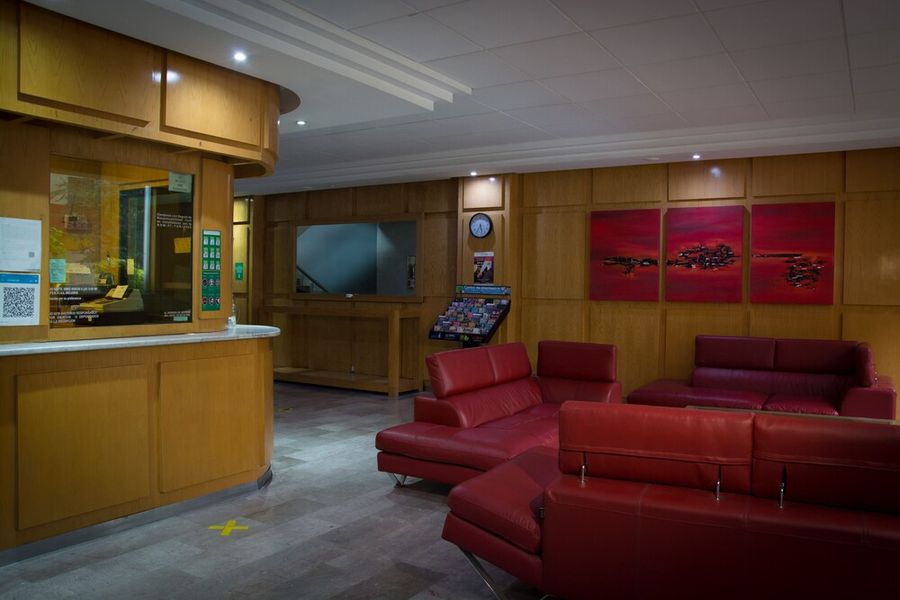 Property Location Located in Mexico City (Cuauhtemoc), Hotel El Senador is within a 10-minute drive of National Medical Center (Siglo XXI) and Mercado de Sonora. This hotel is 1.4 mi (2.2 km) from General Hospital of Mexico Dr. Eduardo Liceaga and 1.5 mi (2.5 km) from Palacio de Bellas Artes. Dist...
More details
OpenWeather
Select the date of your trip to check room availability.
Property Info
Check-in starts at: 15:00
Check-out ends at: 11:00
Property Location Located in Mexico City (Cuauhtemoc), Hotel El Senador is within a 10-minute drive of National Medical Center (Siglo XXI) and Mercado de Sonora. This hotel is 1.4 mi (2.2 km) from General Hospital of Mexico Dr. Eduardo Liceaga and 1.5 mi (2.5 km) from Palacio de Bellas Artes. Distances are displayed to the nearest 0.1 mile and kilometer. - Arena Mexico - 1.2 km / 0.7 mi - National Medical Center (Siglo XXI) - 1.3 km / 0.8 mi - General Hospital of Mexico Dr. Eduardo Liceaga - 1.4 km / 0.9 mi - Mercado de Artesanías La Cuidadela - 1.8 km / 1.1 mi - Madero Street - 2 km / 1.2 m...
Calle Dr Erazo 33, Doctores, 06720 Ciudad de México, Mexico City, Mexico - Mexico City, Distrito Federal - Mexico - 06720
Property Amenities
Check-in starts at: 15:00
Check-out ends at: 11:00
Guest rating
TripAdvisor
Travelers rating
Excellent

1

Very Good

3

Good

0

Reasonable

2

Bad

4
Travelers profile
Business

1

Couples

1

Solo travel

2

Family

1

Friends getaway

1
Scores Summary
Cleanliness

Location

Rooms

Service

Sleep Quality

Value
Freezing cold and they cost me a whole day of stress
Reviewed 13 february, 2022
So I got them from Airbnb but I never rated them negatively because they helped me a lot and I won't rate someone low if they are a kind person. It's just the way I am.. I tipped everyone who helped me and one of them (I think it was Jessica) didn't want the tip. I just found out that Jessica (I think there's two) gave me a terrible review on Airbnb saying I'm demanding and have high expectations. WOW. I purposely didn't rate them because they helped me so much and this is how I'm treated. Was I new to Mexico? Yes Did I need help with getting food because there was nothing open (it was Christmas eve), yes. And in the end the food never came after 2 hours and the girl didn't seem to care. I had to walk to the corner taco and burger stand and the food there was horrific. Do I speak Spanish? No, so I needed help trying to get the bus reservation booked. Did they seem like they were willing to help? Yes. One of the girls (I think it was Jessica) screwed up the ETN bus reservation so I was trying to fix it for hours. I lost a whole day because of her mistake, but how could I say anything because she had been helping me. As for the room it was freezing cold. I stayed another night and that room was worse than the first room. In both rooms the sheets are freezing cold and very starched. There was no working phone. Their adjoining restaurant isn't a full restaurant. They have one item on the menu for the entire day and that's it. You can't order a salad or anything else. There's no good restaurants around the area. Even the pizza place down the street the pizza was gross. So if you are the type that needs any help from the hotel you are staying in, clearly this isn't a good fit. Hotels are supposed to help tourists. I get it's a small hotel, but so what. To complain about a customer who needed help (I was always very friendly to them) is horrible.
sensualspirit
Great hotel but very dusty
Reviewed 10 february, 2022
**LIKED - Allowed early check in.c7 mins to the metro. Breakfast was ok. Staff is helpful. **DISLIKED - The only thing I didnt like that the room was extremely dusty. Floor and even windows was like not cleaned for 10 years. There were many ants on the floor, hairs and some dust materials were everywhere.
Sequ'nun S
Roaches in my bed
Reviewed 28 september, 2019
and a prostitute in the lobby. Need I say more. Well, actually yes. I paid a non-refundable rate for 8 nights. I checked out after the first night and forfeited my payment. Some things are worth more than money--like health, hygiene, and peace of mind.
solo_negro
ES HOTEL DE PASO, MOTEL.
Reviewed 22 march, 2022
Hicimos la reservación por booking, pusimos Polanco y nos aparecieron 3 hoteles que nos llamaron bastante la atención por el precio, supusimos que era austero, nunca habíamos viajado a la Cdmx. Al llegar vimos que el hotel es muy viejo, y honestamente nos lo esperábamos así que no nos preocupó… pero bueno, resulta que es un hotel de paso, las habitaciones son la cosa más asquerosa que he visto en mi vida, al levantar las sábanas habían cabellos como si no hubieran cambiado las sábanas, fui al cuarto de a lado para ver cómo era el de mis familiares y una sábana de ellos tenía una mancha blanca (sí, supongo que entienden que parecía), vimos que esa sábana si estaba como lavada, como si la mancha ya estuviera impregnada así que no le dimos tanta importancia y salimos a comer. De regreso, entro al baño de mi habitación y en el bacín VELLOS PÚBICOS!!!! Dios mío, que terrible experiencia. (Un sr muy amable vino a lavar el baño con mucho cloro, porque la mucamas al parecer de adorno). La segunda noche una respetable señorita se la pasó gimiendo toda la noche con la ventana abierta y como todas las ventanas se ven entre sí tuvimos que cerrar la de nosotros y había demasiado calor. En fin, la tv no es smart, no hay ventiladores o aires acondicionados y si abres las ventanas te saludas con las señoritas que vienen a trabajar (me entienden?), el uber que nos trajo nos comentó que la zona era súper peligrosa sobre todo en la noche y pues, que más? El que aún así decida venir, suerte!
563anil_e
Horrible!!! es Motel y Hotel al mismo tiempo!!!
Reviewed 6 march, 2020
El hotel es muy caro para el servicio que ofrecen. Reciben Familias, viajeros y hasta para fajes de dos horas, en su vitrina tienen los precios. Reserve en línea una habitación por 600 pesos, y pague en linea con tarjeta, al llegar al hotel, ya tarde por cierto, el tipo de la recepción , prepotente, mustio, nada amable, me dijo que debería pagar 1500 por la habitación. Canceló mi pago de la tarjeta y me cobró mas del doble del costo, ofertado, le aclare que ya estaba el pago y no le importó dijo lo toma o lo deja, como ya era noche y estaba bastante oscura la zona, y considerando que solo sería una noche, le di la tarjeta para que cobrara y no la recibió dijo solo pago en efectivo, no doy factura. asi fue mi penar, ya cansados optamos por ir a la habitación, los pasillos apestaban a cigarro y a alcohol, en la habitación no habia papel higiénico, habia una botella de agua abierta y a la mitad. Pesimo. Prendo la televisión y pura pornogfrafia, al lado alguien haciendo bastante ruido erotico. pesimo el servicio, en la mañana pedi un rollo y agua y me los quiso cobrar el tipo. lo mande a volar, tomamos nuestras cosas y nos fuimos. definitivamente, es horrible este Motel disfrazado de hotel. Carisimo. NO lo recomiendo en nada. deberian cancelarle el permiso.
CarmenV150798