Sheraton Miami Airport Hotel & Executive Meeting Center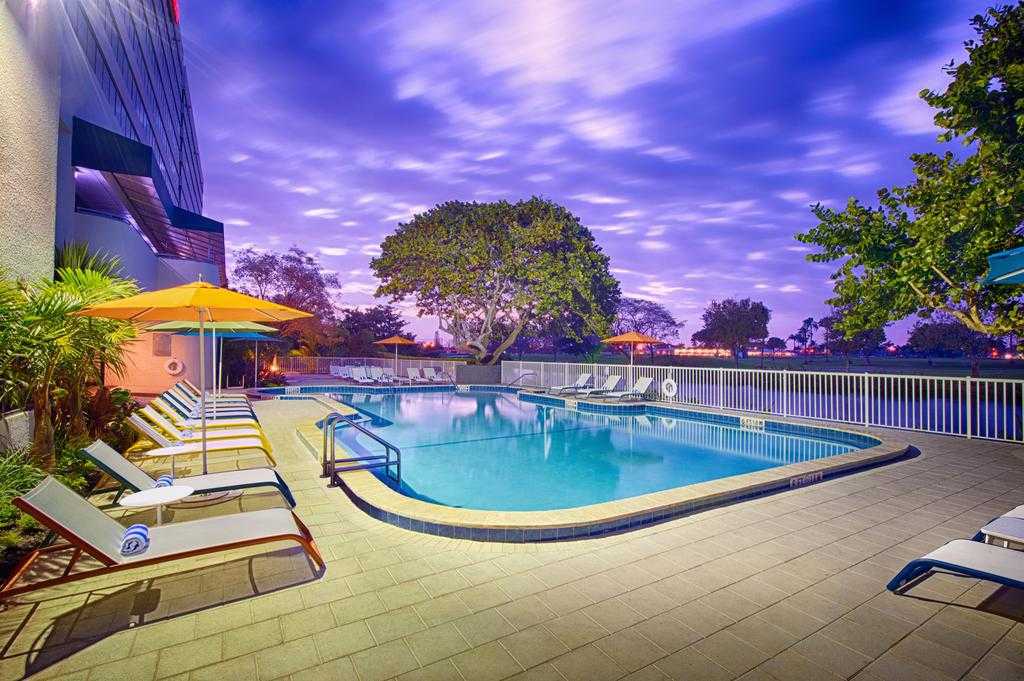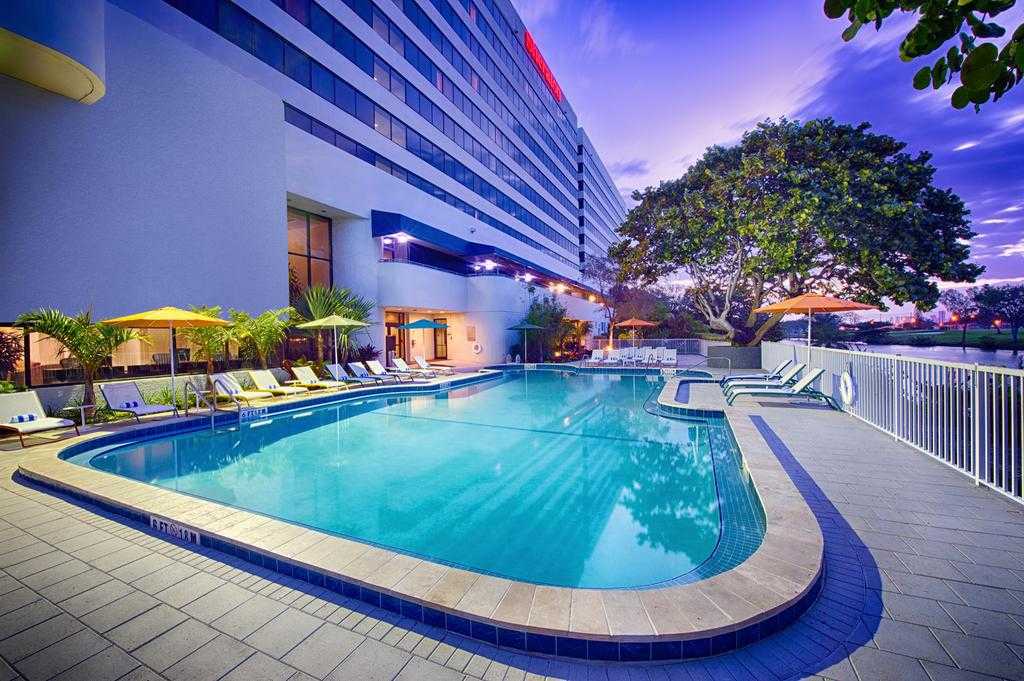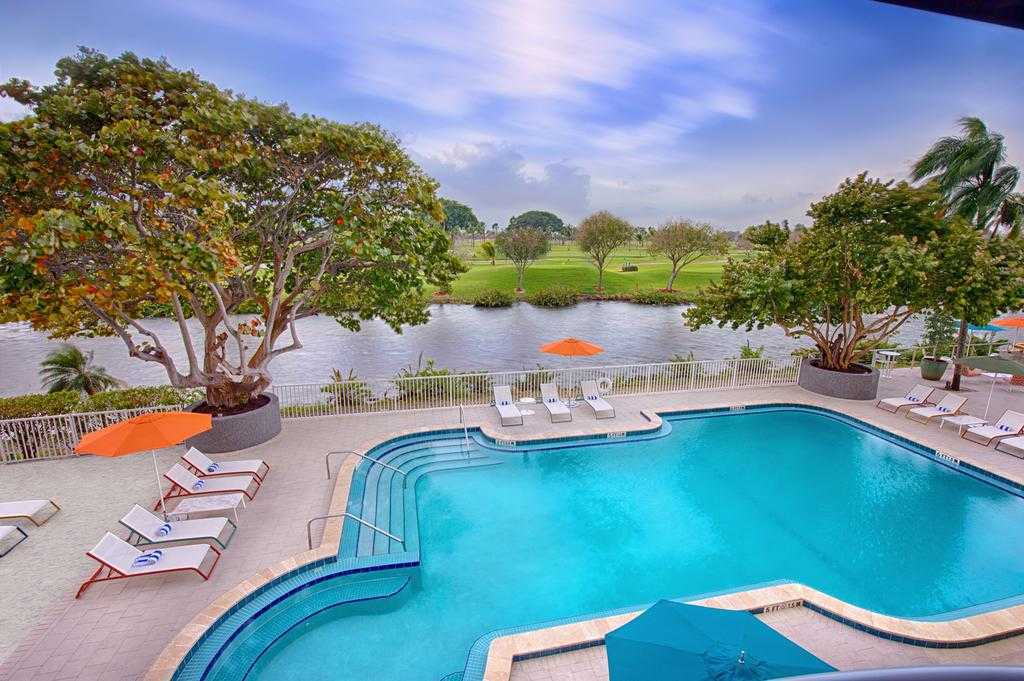 TripAdvisor Review
Based on 5049 review
See all
A 2-minute drive from Miami International Airport, the hotel is just 6.5 km from downtown Miami, with nearby shopping centres. This beautiful hotel features great amenities, comfortable surroundings, with spacious well- equipped rooms. Services include a lobby with 24-hour reception and check- in/ch...
More details
Availability
Select the date of your trip
Select the date of your trip to check room availability.
Property Info
A 2-minute drive from Miami International Airport, the hotel is just 6.5 km from downtown Miami, with nearby shopping centres. This beautiful hotel features great amenities, comfortable surroundings, with spacious well- equipped rooms. Services include a lobby with 24-hour reception and check- in/check out service, as well as lobby monitors and an in-room TV channel on which guests can check their flight status. Free Internet access, a full service restaurant, a conference centre, lounge, gift shop, 24-hour business centre and the fitness centre. Guests may use the parking garage, for a $26.75...
More details
Check-in starts at: 15:00
Check-out ends at: 11:00
Property Amenities
Reception services
Concierge
Guest rating
TripAdvisor
Travelers rating
Excellent

2028

Very Good

1756

Good

804

Reasonable

272

Bad

189
Travelers profile
Business

1228

Couples

1200

Solo travel

367

Family

1298

Friends getaway

489
Scores Summary
Cleanliness

Location

Rooms

Service

Sleep Quality

Value
Sweet Employees but the hotel needs to be rebuilt
Reviewed 28 november, 2021
I booked a last minute cruise and not enjoying my last visit at this hotel years ago, which was on floor three, the third party website gave me the option of the club level, top floor. Figuring that there must have been a few renos since the last time and that I would be at the top floor, I booked. The biggest plus---I had only twelve hours before I got there and departed for the cruise. The top floor was not given to me (I wrote to that third party) and the first room was on floor 5 which seem to have more guests partying out the the hallways, than were in the rooms and the weed smell was overwhelming. The clincher came as I sat at the desk to do a quick check of the email to see a large cockroach casually stroll up the wall. I went to the front desk to discretely ask for a bug spray of which there was none, but he moved me one floor above--let's say it was a fitful night of sleep with a light on and me taking an allergy pill to try to get some rest. When my Uber arrived the next morning, I was never so happy to get out of a hotel in my life. The location, yes, across from a transit hub was all that it had going for it. I used the MIA mover train to go to the airport the next morning for breakfast as the hotel prices were insanely high. There was no other option for dining near this hotel that was within walking distance, hence why I hopped the train back to the airport the next morning for a breakfast sandwich and coffee. Though there seems to be new carpeting, a paint job, and some new closet door fixtures, when the structure of a building is so old, it is sometimes best to admit defeat, rip it down and put a new one up. There was panel open down by the toilet in the bathroom and I dare not look inside for fear of what could be lurking there. The walls in the room had a texture very similar to houses of my childhood community that were built in the 1930s. The bathroom had a moldy smell and the windows were still very old, dirty and steamy. When I sat there that night, only pure exhaustion prevented me from booking another hotel and just moving on. There was a lady at check-in when I arrived who was doing exactly that, checking out due to the condition of her room; this should have been my first glimpse as to what was to come but I was too tired to recognize it. On an end note, I have stayed at hotels in this area that were classified at a 2.5 star, though still a brand name, but was luxury compared to this one that somehow has a 4 star rating. Whomever determines the star rating either needs to revise it, or spend a night here. When travel takes me back to Miami again, if this is the only hotel available, I will take one up in Fort Lauderdale instead. I really don't like leaving negative reviews because of the impacts it may have on employees. If an employee reads this, certainly, those I had contact with were so nice and did their best but my conscience is telling me to do the right thing by giving an honest review, of which this website is supposed to allow.
TorontoRobDT
It's Tough Not to Give a Full 5 Stars…
Reviewed 26 november, 2021
My one-night stay at the Miami airport Sheraton was filled mostly with wonderful positives, although a few negatives bring the overall rating down to four stars. Needless to say, this is still a great critique—just pay attention to a few areas of improvement. - Location is unbeatable. It's accessible via a number of methods: walking, driving, shuttle-hopping, tram-riding (then a short walk across the street). As such, whether in need of the airport or not, this property is central to transportation to/from many destinations in South Florida…the Tri-Rail transit system, to name just one. - Service is friendly, customer-oriented, and hands down the best of any Miami hotel I've ever stayed (this specifically includes fellow airport hotels Springhill Suites and Element). Fantastic service truly makes or breaks a stay. Everyone I encountered, particularly those manning the restaurant/bar, showed an unwavering passion to satisfying every guest. It was so admirable and inspirational to me. - Value for money is great. Rates aren't usually too expensive. Amenities like free shuttles and Wifi add to how affordable this Sheraton is, minus the restaurant (more info later on). - Rooms facing the golf course eliminate any road noise there may be, although aircraft landing and taking off are still audibly loud. For my stay, it didn't make any negative impact. That said, the views over the incredibly massive golf course are gorgeous. - Here's where I'm going to explain a few areas of improvement. It would be nice to know precisely when the shuttle will arrive at the airport ground transportation center—the website on Marriott.com mentioned an ending time of 11pm, yet when I had slept the night and was ready to return to the airport the next day, I found out from the concierge that the shuttle ran 24/7. Conflicting info. I ended up spending an outrageous $15 for a taxi when I could've waited another two extra minutes (total of about 20/25 minutes) when the shuttle did roll around. I had no way of knowing because when I twice attempted to call the hotel directly, the number on Google Maps took me to the general Marriott reservations line rather than the Sheraton front desk. Please fix this and add the correct number to Google Maps and the Marriott site. - The rooms themselves seemed renovated at first glance, but I was disappointed in a few minor details. Paint was visibly worn and peeling in several spots. The bathroom door had a tendency to shut, and no matter how wide I tried opening it, it would always squeak closed in a few seconds. Lastly, I couldn't find a recycling bin in the room after looking around; I had many papers I needed to discard. Again, these aren't huge problems, but they demonstrate that the rooms still may need slight refurbishments or adjustments. - The on-site restaurant served yummy food, and the waitstaff were amazing, but the portions are too small for the prices paid. I was informed, for example, that a side of fries would set me back $8 (for comparison, the chicken tenders appetizer (featuring chicken tenders AND fries) cost $10. Do the fries reeeally cost $8 while the chicken costs $2??). Other dishes were similar. Oh well. I don't want this review to send the wrong message: I GREATLY enjoyed my stay. I wanted to stay longer! Once those few things are improved upon, I can re-review this place and give it 5 stars. Thanks for your excellent service!
bornthatway_traveler
Comfortable and close to the airport
Reviewed 13 november, 2021
We stayed at this hotel after a cruise and it was at a great location. They served an excellent breakfast and there was a nice walking path near the hotel. The rooms were very comfortable and the staff was helpful
Hilda O
Worthy of a memorable stay of relaxation
Reviewed 9 november, 2021
Hopefully my review is seen by travelers as I would like to make a statement on the customer service by Liz at the breakfast area and Ales welcoming demeanor. It's been a while since I've visited a property of this quality and it will surely make me miss it once it's over. If management is reading this please reach out to Liz and the young lady name who served breakfast as her name escapes me. The attention to detail by these 3 associates makes me see what an impact hospitality and friendliness can have on an experience when you are a nomadic traveler. Thank you for making this experience memorable. Kudos to you three. /Hug <3
erik p
Amazing Miami airport hotel!! Friendly staff
Reviewed 3 november, 2021
We had one night to kill before getting on a plain the next day and we found this hotel on our Marriott app. What a pleasant surprise for an "airport hotel" Adrian who checked us in and out actually was so 5 star. He helped us with a few things and went over the hotel as well. The restaurant at the bar had amazing food and staff. There was a great pool in the back on a golf course. The restaurant had a wonderful breakfast in the morning. The rooms were very clean and decorated! Ac worked wonderfully:)
braniganlee