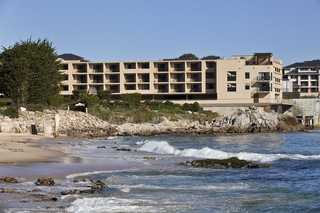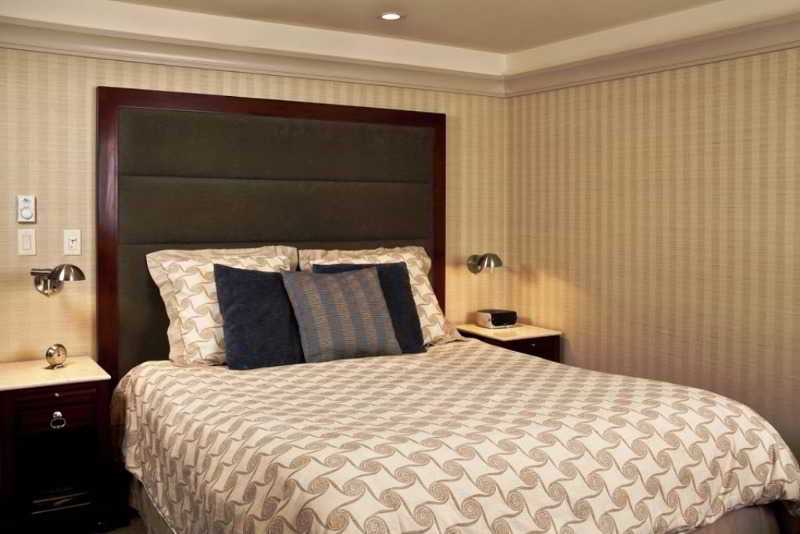 TripAdvisor Review
Based on 1839 review
See all
Located on the beautiful rocky coast of Monterey Bay, this scenic hotel features 49 guest rooms and a number of in-house facilities. The Monterey Bay Whale Watch is just 1.6 km away, and the Monterey Bay Aquarium is also not far from the hotel. A rooftop whirlpool, which offers complete relaxation a...
More details
Availability
Select the date of your trip
Select the date of your trip to check room availability.
Property Info
Located on the beautiful rocky coast of Monterey Bay, this scenic hotel features 49 guest rooms and a number of in-house facilities. The Monterey Bay Whale Watch is just 1.6 km away, and the Monterey Bay Aquarium is also not far from the hotel. A rooftop whirlpool, which offers complete relaxation and extraordinary views, is at guest's disposal and so is in-room massage service. All accommodation units come with a private balcony and a spacious marble and granite en-suite bathroom. Satellite TV and a coffee maker also feature in each room as standard. A continental breakfast, including fresh b...
More details
Check-in starts at: 15:00
Check-out ends at: 11:00
Property Amenities
Reception services
Concierge
Guest rating
TripAdvisor
Travelers rating
Excellent

1129

Very Good

492

Good

134

Reasonable

51

Bad

33
Travelers profile
Business

72

Couples

1155

Solo travel

60

Family

289

Friends getaway

67
Scores Summary
Cleanliness

Location

Rooms

Service

Sleep Quality

Value
Thanksgiving weekend getaway
Reviewed 5 december, 2021
My husband and I stayed here during a brief getaway after thanksgiving during the Thanksgiving weekend. It reminded us of a nice boutique hotel. The view from our room was gorgeous and stunning. The room was nicely furnished with a sizable bathroom. The room felt a little damp despite having the heater on and the shower pressure was a little low. The walls are thin and we heard people arguing in the room next to us. The continental breakfast was nice but they need to replace their hot water and coffee carafes as they were a little grimy. The location is ideal and close to restaurants, activities and shops. Overall, we enjoyed our stay and would recommend this facility to others.
Soulfultrvlr
Great views; meh hotel
Reviewed 8 november, 2021
What appears to be a converted Travelodge or HoJos had great views of the bay but was lacking otherwise. Noise was a problem -- it sounded like they were giving dance lessons in the room above us. Really wish we had opted for one of the properties more in the center of Cannery Row.
Steve H
Great location and view
Reviewed 2 november, 2021
So this room was nice but had some issues. Pros: Location....easy to walk to the aquarium and Cannery Row Harbor View rooms have a nice view Bathrooms updated and bed was OK. Tv was big and newer. Cons: Internet did not work the 2 days I was there in my room. Mentioned to front desk on Day 2 and they said they would tell maintenance. Literally could get WIFI in the lobby and in the hallway to my room, but once I entered my room, gone. Continental breakfast....not too impressed. Room ran cold and drafty. I figured out why, someone had drilled holes in the metal frame of the sliding door. Maybe it got too hot in summer and Joe handyman created some ventilation? Neutral: Room had really loud fan noise in the bathroom even with the fan turned off, not sure what this was but could not hear with door closed to the bathroom so no big deal. I give 3 stars based on the price we paid. If it was $200-$300, I would give it a 4.
ATLAS313
Disappointing stay
Reviewed 7 october, 2021
My first impression of this place was wow!! What a great location! Its right next to a hotel that charges $900 a night so I'm thinking this place is trying to give the high priced hotel a run for their money but I was wrong. The place has been remodeled but I couldn't tell what got done. It is right next to the park where the scuba divers unload and dive. The problem I felt with the park was people were hanging out in the park at all times of the night and many were not visible as the park is pretty dark at night. My room faced the park and I would see people appearing out of the dark walking around, possibly homeless. My guess is there is no curfew on the park which leaves it open for anyone to sit there and view you in your room without even being seen. Whatever the case, its not the hotels fault but it is a concern. Nobody was masked in the hotel but everyone in the businesses in town were. Next I was offered a parking permit to park in their garage which had no gates on either end. They informed me they had cameras. I told them I would park on the street but if I change my mind, I will let you know. They said to take this parking permit and if you decide to park there, someone will take inventory of the cars with the permit and charge you for it on your way out. I never stayed in the garage and I think you know what I'm going to say next. When I went to pick up my bill, I had a charge for the parking! I asked them what happened to the person that was supposed to check to see who stayed in there and I was told they were not for sure! It took over a week or so before that charge got corrected but they did make it right with me. Check in was fast and the front desk staff were great! I noticed that they mentioned in their ad that they have spa services! We were excited to get massages and relax. We were told that the facility they use is actually not on site but several miles away in town! What a bummer! Ok, now the room. The room size is awesome! I was quite surprised to see that there was plenty of space and a balcony! But as I started to look closer, the disappointment started to settle in. Things appeared to not be clean and damaged. Lets start with the air conditioner. There is none. Well, actually the unit that use to work is still on the wall. Apparently, in the remodel, there must of not been enough cash to remove the old one so they tell everyone they don't have one even though is right in plain view in your room! They said we would get a great breeze if we opened the sliding door...the same one that faces the park with people creeping around in the dark. We did it anyway because we get hot at night. We burned up as there was no breeze to be found and no air to turn on! Now, I'm starting to get upset with my choice. The nights sleep was rough. The bed was very comfortable however so a plus for the hotel. Inside the hotel, they had a hot tub! It was great to soak in that and we were pleased so nothing bad at all with that. One drawback is its surrounded by all 4 concrete walls so its more on the private end, no view. If you want a view while in the hot tub, you will have to go to the high end hotel next door. I will provide photos so you can actually see what I'm talking about. Even with all this going on, we STILL want to believe in this place. If they repair and remodel again, they will be a great choice for a less expensive option. So if I'm low on money, I will be back. I paid $600 for one night stay so I just expected more.
theswatb
Overall OK with some issues
Reviewed 30 september, 2021
The location is very good. Slightly away from the hustle and bustle of the main part of Cannery Row, this hotel is a bit quieter, and the location is good for walking to either Cannery Row or Fisherman's Wharf. Both are about 10 minutes' walk away. The hotel is not cheap. We paid a total of $521.05 for one night in an "ocean view" room that is right over the water. The basic room rate was $439 with the difference being the cost of parking ($24/night) as well as taxes and fees. This was for a weeknight in late September. Somewhat cheaper rooms that look out over the nearby beach and park are available. Since our prior visits the mattresses seem to have been replaced with lower, and harder, ones. I did not have a good night's sleep on the new mattress. The rest of the room was pleasant and clean. The bathrooms are nicely decorated and practical. Breakfast is included. This consists of fruit, pastries, one yoghurt and one boiled egg for each guest. Coffee and other drinks are also available. A newspaper used to be delivered with the breakfast, but this is no longer included. You fill out a card before bed with breakfast choices and each item is either "yes" or "no" for both guests. Small touches such as note pads, corkscrews with the hotel's name, coffee service, etc. have been removed from the rooms. Some of this may be Covid-related and hopefully they will return in the future. The open-air hot tub on the top floor was open and was very enjoyable. The hotel rooms are not air conditioned. California, even on the coast, can have some very hot weather especially in the months of August through mid-October so you should consider the weather forecast before booking or consider moving to the Monterey Plaza Hotel down the street if a heat wave is predicted.
Smokeyham