Millennium Broadway Hotel New York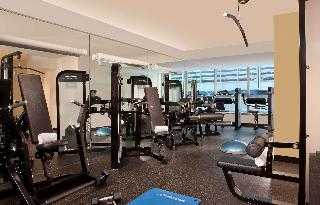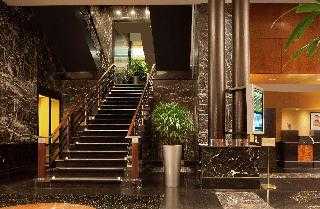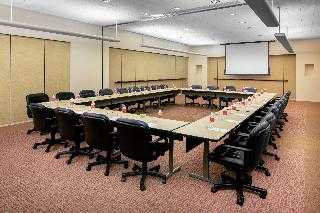 TripAdvisor Review
Based on 7124 review
See all
Daily Mandatory Charge will be added to the room rate and includes: Urban Destination Charge with premium internet access; streaming movies; Club fitness facility access; discount coupons for shopping and tour attraction; local, long-distance, and international calls.Welcome to Millennium Times Squa...
More details
Availability
Select the date of your trip
Select the date of your trip to check room availability.
Property Info
Daily Mandatory Charge will be added to the room rate and includes: Urban Destination Charge with premium internet access; streaming movies; Club fitness facility access; discount coupons for shopping and tour attraction; local, long-distance, and international calls.Welcome to Millennium Times Square New York, your quiet spot in the 'city that never sleeps.' Our hotel offers an ideal location – perched 16 stories above the hustle-bustle of Times Square and moments from the iconic attractions you're here to see, such as theaters, city parks, famed restaurants and Midtown shops. Relax and settl...
More details
Check-in starts at: 15:00
Check-out ends at: 11:00
Property Amenities
Reception services
Concierge
Guest rating
TripAdvisor
Travelers rating
Excellent

2087

Very Good

2482

Good

1329

Reasonable

663

Bad

563
Travelers profile
Business

876

Couples

2390

Solo travel

251

Family

1891

Friends getaway

881
Scores Summary
Cleanliness

Location

Rooms

Service

Sleep Quality

Value
Outstanding service & great location
Reviewed 19 january, 2022
Our stay was comfortable and pleasant! Ms. Monique, the young lady working the front desk, was simply amazing!!!!! Very knowledgeable and patient!!!!! Our room was nice and clean and the view wasn't bad either! From the bellman to the breakfast clerks to the cleaning ladies, service was A1!!!!! This hotel also sits in between Times Square and Broadway, PERFECT LOCATION!!!!!!!! My experience was a great one and I hope to see and work with Ms. Monique again when booking in the near future!!!!
shalandab2022
BEWARE!!! Hotel took unapproved payment from my bank for no reason, ignores my contact and refuses to return my money!!!
Reviewed 12 january, 2022
We arrived at this hotel on 23rd December for a much anticipated family holiday and were very excited to be having a Christmas family holiday. On checking in I was asked to pay a deposit, which they advised was returnable and which I paid Whilst in New York my bank card was cancelled because somebody had gotten hold of the card details and was attempting to use it fraudulently, which was odd given that the only place in the US that I had used it was at the hotel When we were checking out I was told I could use one of my other bank cards to get the deposit refund. On returning home to Ireland and on speaking with my banks it was discovered that not only had this hotel failed to return my initial deposit, but they had in fact charged me a second unauthorised deposit amount under the guise of returning my initial deposit. The room was exactly the way it had been when we entered!! I have at this stage emailed the hotel SIX times. ALL emails they have chosen to ignore and have not repaid my money!! I would have to tell people to be extremely cautious of this hotel, which has taken unauthorised payment from my bank account and refuses to return my money which they should not have! If you have stayed there please check your bank account! It appears that I will need to instruct an attorney to act on my behalf in this matter On going to room 1810 we were extremely disappointed by how extremely cramped it was & certainly not big enough for 3 adults, as we had booked The decor is extremely outdated. The bathroom has turned yellow and cracked where it should be white on the bath. We had opted for one of the more expensive rooms, so wonder how dreadful the cheaper version would have been On complaining about the room we were told nothing could be done. Given that we had come all the way from Ireland returning home was unfortunately not an option The room was freezing during the night and we had to request additional blankets, for which they thought we would tip!! In addition there was a wall vent which made a lot of noise throughout the night. The hotel is one which the public use as a shortcut to get from one street to another, so it is always busy downstairs. The restaurant was closed throughout our stay The only good things about this hotel is Tom the Concierge & the location
MichelleRy
Go Back to the CITY! Go NOW! Be Safe and Enjoy!
Reviewed 11 january, 2022
We had a very good experience at this hotel this weekend... despite starting out with no heat! The staff were very good - professional, quick to respond, and nice. It was busy, but they kept people distanced and when we realized our room had no heat they were quick to fix the issue. If you are headed to midtown, want to be close to Grand Central Station and Times Square, want to be in the thick of it all... you can't get a better location. Rooms are BIG and spacious! Water pressure is excellent. Mattress and pillows comfortable. Basically, anything that makes your stay a good one - it's all good. There's definitely COVID precautions in place and we felt safe. We saw little things - a worn spot on a carpet, a chipped floor tile... things that pre-COVID would probably have been fixed immediately... but right now hotels are staying clean and safe, staffing with superb people and letting cosmetic things go a little. Nothing marred our stay.
KimMcMann
Clogged shower and lacking amenities
Reviewed 7 january, 2022
The shower was clogged when we arrived and the water in the toilet was continuously running. I notified the front desk and they said they'd send someone up to fix it but never did. The room itself was lacking a fridge, microwave and other amenities I'd expect of a hotel room. There were also many stains in the carpet and handprints all over the windows. There was however a nice view from the room.
Leanne D
HORRIBLE experience at this hotel!
Reviewed 7 january, 2022
Millennium Hotels & Resorts Attn: Mr. Clarence Tan Chief Executive Officer Millennium and Copthorne Hotels Victoria House, Victoria Road Horley, Surrey RH6 7AF United Kingdom Good morning Mr. Tan. My apologies for reaching out to you directly but I could not find who is the CEO of the US Operations due to the changes taken place in the last couple years. My name is Rodrigo Aranda and recently stayed at the Millennium Broadway Times Square Hotel in Ney York City. My booking reference was 4TZ62QWD2 and my Loyalty Member ID is 2021121400000167. The reservation was from December 18th thru the 22 of December 2021. The total cost of the reservation for those 4 days was $1,387.44, almost $350 per night. I decided to write to you this letter more than anything else out of frustration, since the stayed at the hotel was incredible disappointing and to a point it created health issues to us. I wanted to express our disappointment to your organization and see what you can do to fix this situation. I would like to be able to let you know why I chose your hotel in lieu of other hotels we usually stay at since we are members of loyalty programs at the Marriott Hotels (Marriott Bonvoy), Intercontinental (IHG Rewards), Hilton Hotels (Hilton Honors), Hyatt Hotels (World of Hyat), Mandarin Oriental (just to mention some). This supposed to be a very special weekend for us, it was our 18th year anniversary and during my reservation I mentioned this to one of your employees which was answering some of my questions. It supposed to be a very special weekend as well due to a long-awaited trip that my daughter wanted to New York (after all the issues there and the pandemic). Therefore, you can say that it was a double special reason. Asides from these two main reasons, it is all over the internet that you are part of the Hilton Hotels system, which is something that we appreciate as well, since we are a member of their loyalty program. All these was mentioned to the person I was talking to during my reservation and at no time she contradicted or told me otherwise. I am not sure how to best describe our terrible experience, but perhaps doing it topic by topic might be the best and easiest approach. Let's start from the beginning. 1. Reservation: There were two deciding factors in making the reservation at your hotel. First of them, it was that I stayed at your hotel several years back and at that time it was a delightful experience. The second one is the fact that I was under the impression you were part of the Hilton Hotels, which gave me some "comfort" level per say. I like the location of your hotel, but not even the location superseded the entire experience this time around. We could have stayed at the Marriott Marquis or the Grand Hyatt, or any other hotel in the area. Little I knew that the hotel it was before it is not today. Anyway, after I made the reservations, I called your reservation team to see if they could match an offer I found in the internet which it made a difference in the total amount of over $300 in the entire reservation. The person that I talked (I think her name was Jennifer) told me that there was nothing that she could do for me and told me that I could cancel my reservation and booked with the other place if I wanted to. Now, I was taken by surprise how she was so cold about, but I should have listened to her and do it. To be honest, that it is not a customer service approach that I was not expecting, but I understood much better when I got to the hotel why they are take such an abrupt and rude approach to the customers, since most of them at the counter were like that. To be honest, the hotel was a complete chaos. I even asked her about the tower next to the hotel, called the Millennium Premier New York Times Square. She proceeded to tell me that the rooms were much smaller, with limited services, and that it was more business-like atmosphere and more simple as a hotel. Little I knew that perhaps that would have been much better than the location we stayed at. During my call, I also mentioned that this was a special weekend since it was my 18th anniversary and I choose the hotel, which usually I am not the one making the reservation or picking the hotels, this time I did. But I went by my previous experience several years past. I even sent an email with the rates I found to see if they could do anything about it and to see if they could adjust the rate; but my emails were never answered. I was going to talk to a manager over there, but there was none available all the time. Good way to deal with the issues at the hotel, by not facing them. 2. Check In: Usually at the check in stage, you can gage and realize how your stay it is going to be, by seeing how well trained and hospitable the staff members are. The gentlemen that started our check-in was a complete character (I said "started" because we arrived early, and he told me that there was nothing he could do for us). I have to say that he was rude, as like he was doing us a favor attending us. I wish I got his name but unfortunately, he did not wear a name tag. All I can tell you is that he was wearing a grey suit and he sounded like somebody from India or Pakistan (or the countries of that area which I am able to identify since I have a large clientele in that part of the world). He had the same facial characteristics as well. I always saw him on the first window to the left at the check-in counter (hopefully that will help you to identify him). Anyway, every question I asked, it was answered like I bothered him. It got to a point that he told me that the check in was at 4PM and not to return before then… hugh? After leaving my house at 4AM to go to the airport to take a 3-hour flight and waiting on a cab for over 1 hour in traffic, that was not what I was expecting or needed to hear, he is not by far anything remotely to be a person customer oriented. Perhaps a more amicable tone or service would have made a lot of things easier, and I wouldn't be writing this letter now. At the end of the day, we are paying for the service you supposed to provide, or not? 3. Room and bathroom: I cannot tell you when the last time was, I stayed in a room like the one they gave us. It is very far from the pictures in the internet. Forget about the fact that we asked for a possible view of the Empire State, or a view at all. The view was horrible. The beds were extremely uncomfortable and hard as a rock and my wife has back problems. As a matter of fact, upon coming back to Miami, she had to go to a specialist for her back, compliments of that bed. The furniture was old, stained, burnt in some places and broken…. BROKEN! The light fixtures worked when they wanted to work. The bathroom light fixture was not working correctly, it worked when it wanted, and it looked like a horror movie flicking as it did sometimes. The bathtub had mold on it. Wallpaper was coming out of the walls. The shower curtain was ripped. It was a nightmare really. I do not remember when the last time was, I stayed in a room like this one, perhaps never. I went downstairs to complain and get another room and they told me that they could not move us because they were completely booked. My wife and daughter realizing my frustration were supportive, but they should not have to go thru what we did. This was a special occasion and I truly feel bad about the entire room experience. The room was far below from what you advertise, and I would not recommend it to anyone, honestly. 4. Air conditioner at the room: after the first night, we tried to get the A/C going. I suffer from a condition where my body is hot most of the time, a sort of hyperthyroidism (we have the A/C low at the house all the time where we stay). It didn't seem to work, so I went to the front lobby to talk to somebody to assist us (since they don't answer the phone when you call them). I was told by the person at the counter (a person with a beard which he was wearing Christmas decorations on it) that the A/C is off until June at the hotel. They proceeded to tell me that the hotel system they have it can only work as a heater or the A/C. What?? I have NEVER stayed in a hotel that this took place. What sort of hotel uses a system like that? Then the attendant proceeded to tell me to open the windows that the cool breeze should take care of the air circulation… hugh? And that it should be better the following night since it was going to be colder outside. Now, do you think I paid the amount I paid to stay at this hotel for somebody to tell me to open a window and be sweating in the room? Is this for real? What hotel has a system so backwards like this one? In what century are we? 5. Elevator: There are many elevators at the hotel, and they work divided by top and bottom of the tower. Since we were staying at the 37th floor, we had to use the elevators going to the top floors. I remember we had like 5 or 6 assigned to our part of the tower, which seemed to be great! On the second day of our stayed, in the morning; no elevator will come to the 37th floor. We waited for over 35 minutes (yes 35 minutes) and there was only one coming, fully packed the 3 times it opened in our floor. The day of the incident, we had a reservation; therefore, after waiting for so long, my wife said to take the stairs…. from the 37th floor??…. crazy idea since she and my daughter were wearing boots, with heels. But out of frustration and her insistence we did since we could not be late to the reservation we had. Once we reached the "lobby" floor (but not at the lobby yet), there were some people waiting there as well since there was no signs to tell us how to get to the lobby of the hotel. After a while of opening doors, an employee looked at us weird and directed us to the lobby. Little I have to say about how infuriated I was at that point. 37 floors down and my wife and daughter wearing boots and exhausted (nevertheless to say sweating). That was not going to end up well and it did not for them (they had cramps in the legs, were not feeling well). But when I went to the front desk after the incident, unfortunately the same gentleman of the time we did check-in was there. When I told him about the fact that we waited for 35 minutes and needed to take the stairs down, in a very daring, uncaring voice he said; "well everybody is doing that"…. I am sorry, but what?? . I told him that not all the elevators were working, and he started arguing with me (obviously he is not the one going down the stairs). He picked up the phone on a very daring way and call somebody who told him something that he did not want to repeat (but his face said it all) and looked very cynically to me and said that they were all working… not going to tell you what I was thinking at that point; but I was not happy. Then he proceeded to tell me if there was something else that I wanted to say, I should talk to the manager; which I immediately requested; however, he said that the manager was on a meeting, without even checking. Now it seems very off to me that you offer me to talk to a manager, when I cannot! 6. Manager at the hotel: after all the issues we had, and even telling the front desk about them; we didn't even get to talk to a manager, not even a call. I even went down to ask for the "ghost" manager on 3 occasions. Every time the manager was not available, neither got a call back, or a message, nothing! This is how the hotel treats their guests? My reviews are not going to be kind, but I will give you the chance to make this entire situation right. I did not pay over $1300 for 4 days for this! 7. Restaurant: you advertise that you have a restaurant (Bugis Street Brasserie and Bar), but you don't advertise that it is not open; as a matter of fact, you don't even mention it when you arrive at the hotel. You should mention to the future guests that it is not the case and that you are not able to provide breakfast at that location either. Curious enough, the person that I talked to at the reservation line told me that the Millennium Tower did in fact provided a continental breakfast to their guests. How is that possible? A cheaper hotel doing that? Your reservation staff discourages people like me to go to the other hotel, praising this one is a much better place; but you don't even provide breakfast, or make it available for purchase for the guests…. And your rates are much higher… what is the reason? 8. Hilton Hotels: you advertise that you are part of or are an affiliated hotel to the Hilton Hotels and you are not. As a Hilton member, I called them, and they were not able to link your hotel with their chain. The only thing I could think of was the fact that Mr. Clarence Tan held or hold a Senior Vice President Development position with the Hilton Worldwide organization and somehow that transpired (incorrectly) to your hotel, since he is part of your Board of Directors. However, as per Hilton itself, they have no records of having this hotel as a member of their organization. Perhaps there is a mistake on their part, or it is being advertised incorrectly by your organization (false advertising?). I guess my question to you is if you are, or not an affiliated member of the Hilton family of hotels. And if in fact you are not, why is it being advertised as being one? 9. Wi-Fi: Is there really wi-fi at the hotel rooms? Because if there is, it was definitively not working on the room. Only at the lobby. It would be good if you don't advertise wi-fi if you really only have it at the lobby of the hotel. 10. Hotel rating: Your rating as a 4 star hotel should be reviewed since after reading several articles for the classification, I don't feel that this hotel qualifies for the rating for all the reasons I mentioned for starters. This hotel does not deserve that rating…. they are far from it. I read in an article about the classification of hotels, and they said the following about 4-star hotels: "4 star hotels will have more room options than 3 star hotels since they also offer suites. All rooms and public areas will have Wi-Fi or another internet connection. They will also have superior bedding, linen, and extensive amenities and have 24-hour room service. The staff will provide an excellent service and have careful attention to detail. Comfort and convenience of the guests are the main concerns of the guest." Also, they offered the following chart: After looking at this in detail, I am not quite sure how our hotels qualify as a 4 star hotel. If you could let me know, for sure I will take the time to try to understand it. But you do not have wi-fi in all areas of the hotel, or room service, or superior linens, or bar or spa or 24-hour room service… or well, A/C or working elevators. On one of my "visits" to the front desk, I was looking into cancelling the reservation and I was told that I would be penalized with an additional night to do so. At that point and considering that I was leaving early the last day, I desisted to cancel the reservation and decided to stay. I want to thank you for making our 18th anniversary memories and unforgettable one. It was by far, probably one of the worst experiences I had in a hotel in a very long time, perhaps since I was in college, and I am already 52 years old. So, after all what I wrote I ask your organization to make this right and fix this situation and provide us with the experience we should have gotten for the amount we paid. Please read my letter in detail. This is not something that it was an oversight. This is a way the hotel is being run. I picked this hotel for my family and to celebrate this special occasion and regret every day I did. Please consider all that and make this situation right. Thank you for your time and consideration on this matter. Hope to hear from you soon with a positive outcome.
Inspiration60119