Glass Light Hotel & Gallery, Autograph Collection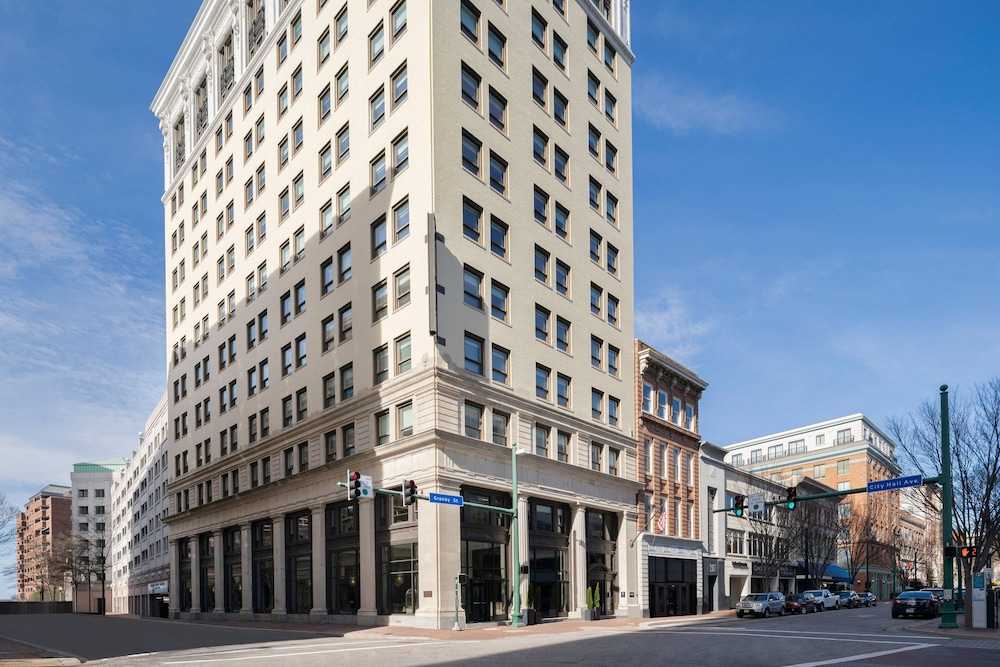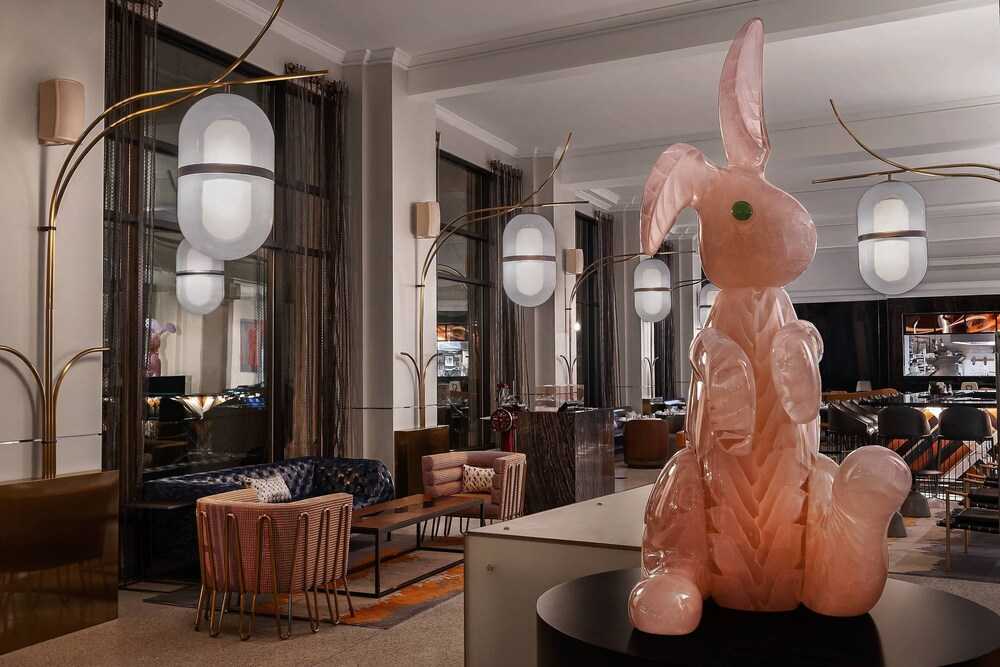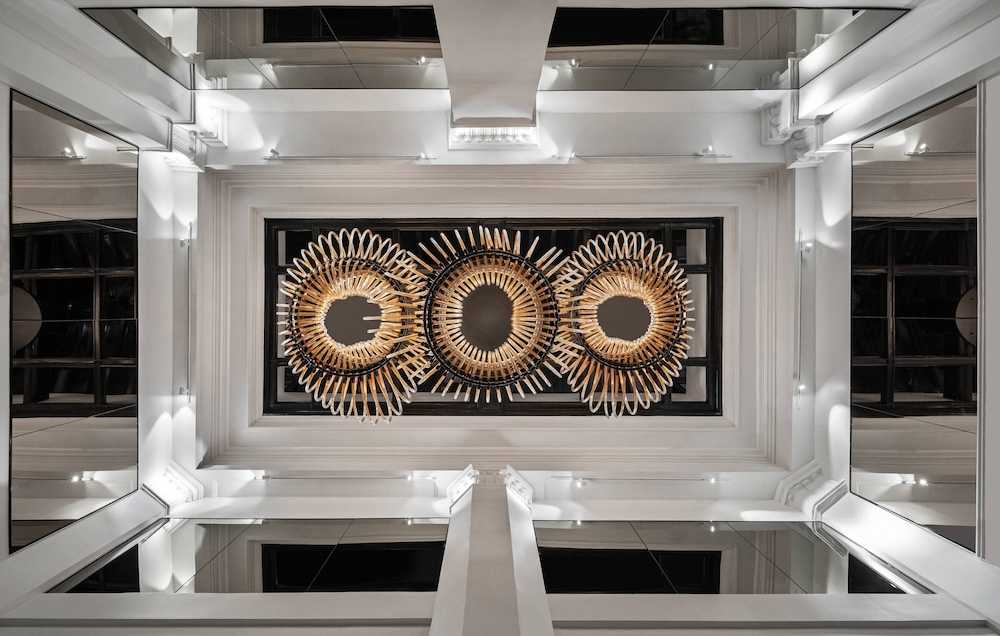 TripAdvisor Review
Based on 55 review
See all
Located in Norfolk (Downtown Norfolk), Glass Light Hotel & Gallery, Autograph Collection is a 4-minute walk from USS Wisconsin BB-64 and 5 minutes by foot from Town Point Park. This hotel is 0.3 mi (0.5 km) from Waterside Festival Marketplace and 0.7 mi (1.2 km) from Norfolk Scope. Take advantage of...
More details
Availability
Select the date of your trip
Select the date of your trip to check room availability.
Property Info
Located in Norfolk (Downtown Norfolk), Glass Light Hotel & Gallery, Autograph Collection is a 4-minute walk from USS Wisconsin BB-64 and 5 minutes by foot from Town Point Park. This hotel is 0.3 mi (0.5 km) from Waterside Festival Marketplace and 0.7 mi (1.2 km) from Norfolk Scope. Take advantage of recreation opportunities such as a 24-hour fitness center, or other amenities including complimentary wireless Internet access and concierge services. Featured amenities include a 24-hour business center, complimentary newspapers in the lobby, and dry cleaning/laundry services. Planning an event in...
More details
Check-in starts at: 15:00
Check-out ends at: 11:00
Property Amenities
Reception services
Concierge
Guest rating
TripAdvisor
Travelers rating
Excellent

44

Very Good

5

Good

5

Reasonable

1

Bad

0
Travelers profile
Business

4

Couples

9

Solo travel

4

Family

10

Friends getaway

6
Scores Summary
Cleanliness

Location

Rooms

Service

Sleep Quality

Value
Love this hotel!!!
Reviewed 22 november, 2021
We thoroughly enjoyed our stay. We were given two rooms with a common hallway only accessible with a key card. This worked great for my 87 year old mom. We used sand bags to prop both doors open so it was like we had a suite. Breakfast was delicious and the location was great...one block from the battleship Wisconsin Christmas lights.
Go818631
So nice!!!!
Reviewed 21 november, 2021
A Marriott Autograph hotel that is spectacular! The hotel is built in an old office building and they did a great job making the transition. We had a corner room that was was sooo comfortable . Staff was very welcoming in all interactions. Don't miss the glass gallery next door. Would definitely stay here again.
MKJourneys
Beautiful hotel in a great location
Reviewed 25 october, 2021
After a long day of traveling I was greeted at check-in with a glass of champagne! Wonderful start. The renovation of this hotel seamlessly integrated the historic architecture with a modern sensibility. The Glass gallery next door is now open and well worth a visit. The glass artwork is exquisite. My room with a king size canopy bed was quite large. Mix that with the "Marriott " beds and I had a wonderful nights sleep. The floor was pretty quiet too. I had an issue exiting the garage, and I called the front desk. She came out to the garage and let me out a few min later. Great service.
Lorisails
Fantastic Hotel in Norfolk
Reviewed 16 october, 2021
We loved the Glass Light Hotel! Beautiful and well-designed rooms, comfortable beds, professional staff, and magnificent art throughout the hotel. I loved the NEST toiletries too. The Glass Light Hotel is the best luxury option in Norfolk. Highly recommended!
Luxury1Georgia
Unexpectedly great hotel in Downtown Norfolk
Reviewed 1 september, 2021
I recently spent one night at the Glass Light Hotel while en route to the Outer Banks, and found it to be an excellent hotel. We normally drive straight through from New Jersey to the Outer Banks on annual summer trips, but we had some free night certificates from Marriott credit cards that are expiring soon, so we decided to extend our trip with a one-night stopover in Norfolk at the beginning. This hotel met or exceeded expectations in every way. The modern design in a historic building was great, and we loved the interesting focus on art (particularly glass art) throughout. If you have a reason to stay in Norfolk or the Hampton Roads area more generally, I would definitely recommend choosing the Glass Light Hotel. Location: The Glass Light Hotel is located in the center of Downtown Norfolk, right across the street from the Norfolk Federal Building, as well as one block from the waterfront parks and battleships in one direction, and one block from the MacArthur Center mall in the other direction. We really enjoyed a walk along the waterfront one morning, and there are nice residential areas nearby to wander through as well. There are a bunch of other large chain hotels that are a little closer to the waterfront or right on the water, such as the Sheraton and the Marriott, but they're still only a couple blocks from where the Glass Light is located and seemed more nondescript and boring. Although we don't know Norfolk well at all, Glass Light seemed to be in a fine location in the center of downtown, and we were surprised at how busy the area was on a Saturday night in August when we were there. Knowing Norfolk is a small city, we expected it to be a bit of a ghost town, especially on a weekend. However, there were lots of people around going to dinner and bars in the area. Arrival Experience: Prior to arriving at the hotel, we used the Marriott app to complete mobile check-in, and it said that we would receive a notification when our rooms were ready, along with a mobile key to use to get into the rooms. I assumed this meant that we'd be able to go directly to our rooms without stopping at the front desk, but this was not correct. At around 5:30 pm (a bit late, since check-in is at 4:00, but not a problem for us since we weren't there yet), I got a notification saying that our rooms were ready, but it said we still had to stop at the front desk to complete the check-in process. We then arrived at the hotel around 7:30 pm, and it was busy out front at the time, with a lot of people coming and going from the hotel and restaurant. There is no valet parking offered right now, and we didn't really see a good spot to stop and park our cars while checking in/unloading. Part of our group just went straight the parking garage behind the hotel to park, while I was dropped off to handle check-in. I later noticed that it actually looks like there is space for one or two cars to stop for unloading right in front of the hotel on Granby Street, but it's not super obvious when you're first driving up and unfamiliar with the hotel. Check-in was simple, with a very pleasant front desk clerk welcoming me into the hotel and asking how our travels were to get there. It was a normal full check-in process, including showing ID and a credit card, so there definitely had been no point in doing online check-in on the app. I attempted to check-in for both of our rooms while the rest of our group was parking the cars (one reservation was under my name and one was under my wife's name), and I was surprised that they refused to give me the room keys for the room under my wife's name until she came in. I even had my wife's ID with me while she parked the car, and we have the same last name, address, etc., but they wanted to see her in person before releasing keys for that room. They were very pleasant about it, and it was no big deal, maybe even a good thing for security purposes. However, just make sure the name on your reservation matches who will be there first to check-in (you can always call ahead to add another name prior to your stay). About an hour after we had checked in and settled into our room, I got a notification on the Marriott app that the mobile room key in the app was now ready, allowing us to get into our rooms with just a phone. At that point, we already had physical room keys from check-in, so everything about using the app had been a waste of time. We did try the mobile keys later in our stay and found them to be easy enough to use, but again, the technology should be set up so that this is in lieu of standard room keys, check-in, etc., not just added to it. This isn't an issue I have with this hotel in particular, just a general complaint about Marriott's poor use of technology. Parking: As I mentioned, valet parking isn't currently offered (it was removed due to the pandemic and hasn't come back because of staffing issues). However, plenty of self-parking is available in the public Boush Street Garage directly behind the hotel. The garage does not directly connect to the hotel, but there is a back door of the hotel that opens into an alley right by the garage, and staff recommended using that door rather than going around to the front when going to/from the garage. The hotel's information specified that parking is $19 per night in the garage, but the rates I found online for the garage said that it costs $13 for a 24-hour period, so we ended up just pulling a ticket in the garage and not going through the hotel for parking. I'm not really sure of the reason for the price discrepancy and didn't look into it. I'm not sure if the hotel's higher rate includes in/out privileges that were not part of the $13 public rate, or if they just had incorrect pricing information listed for parking. Hotel Rooms: We had booked two entry-level king rooms using free night certificates from a Marriott credit card, and were very pleasantly surprised to find that both were upgraded to corner king rooms, which had extra space and lots of light from windows on multiple walls. The upgrade wasn't mentioned at check-in, although we were entitled to upgrades due to being Bonvoy gold members, so that may have been the reason for it. We also appreciated that we were given two rooms right across from each other at the end of a hallway with no other rooms nearby, so it really felt like we had a private wing to ourselves. Both rooms were generously sized for city hotel rooms, and we really liked the design. The rooms have a nice décor that feels fresh and modern, with a color palette of blond wood, charcoal gray, and blues. To carry out the glass theme, each room had interesting glass art pieces and light fixtures, even a little glass carrot on the side table as a nod to the glass rabbits that adorn the lobby. It was also interesting that the two rooms were different from one another, despite being the same room type and directly across the hall. They were totally different shapes, and one had a wood canopy bed, while the other didn't. One had a small bench by the window for extra seating, while the other had a table with two sort of modern rocking chairs instead. One room had a pretty standard bathroom (i.e. everything in a separate room behind a door), while the other bathroom had an open-plan bathroom with the sink basically in the middle of the room, and only the toilet and shower were behind a separate door. Both rooms were very nice, but each had its idiosyncrasies. The views were also both generally city views of surrounding buildings, although one room (619) had a glimpse of a water/harbor view, while the other (620) did not. We found the rooms to be very quiet, and were able to get pretty good sleep, although our group was divided on whether the mattresses were comfortable or not (they were on the firm side). As with any hotel room, there were other little things that were odd, such as lights on the Illy coffee maker that constantly blinked on and off straight across the room from our bed. I couldn't figure out how to turn them off, so I had to completely unplug the coffee maker to turn the lights off so we could sleep. I appreciated that each room had a small mini-fridge, which had a nice retro finish. Having the mini-fridge look much less ugly than usual was appreciated, and it showed good attention to detail in the design process. It didn't feel like the fridge got all that cold, but items we had put in there were cold the next morning, so it must have done the trick. I did find our bathroom to be nice, with white subway tile on the walls and slate gray tile on the floor, along with a very large walk-in shower and an interesting glass sink at the vanity (the sink was a bit more about form over function, since it drained incredibly slowly). Water pressure was great, and the whole bathroom setup was generally functional. There was one very nice Frette robe provided, although I thought it was odd there weren't two of them, which would seem more standard. There were a couple additional little things in the bathroom that could have been better, but nothing major. For example, there was a gap in the frameless shower door, so a pretty decent amount of water escaped onto the bathroom floor during a shower. In addition, the frosted glass panel on the shower had a slightly grimy look to it with lots of water marks, which I don't think was from lack of cleaning in general, but just probably needs some extra attention beyond a standard wipe-down. Hotel – Generally: We've stayed at a couple of Autograph Collection properties before and always enjoyed them, and Glass Light Hotel was no exception. Autograph Collection hotels are smaller, more boutique-feeling properties, often in historic buildings or with some sort of interesting back story or design. This hotel is in a historic classical revival building that was originally headquarters for a fertilizer company in the early 1900s, but was totally renovated into a modern hotel a couple years ago when it opened. It's an interesting old building with vaulted ceilings in the lobby and unique features, which actually lends itself surprisingly well to having a collection of modern art focused on larger-than-life glass art pieces. Large glass rabbits are the main art item in the lobby and along the bar, which are whimsical and fun. Each room has a glass carrot and a book about the artist who created these pieces, but we didn't have a chance to read it. I believe the eventual goal is to have an art gallery attached to the hotel, to fit with the name "Glass Light Hotel and Gallery," but I don't think it has opened yet. The main facilities of the hotel are really just the open lobby area on the ground level, which flows directly into the open bar, restaurant, and lounge, and take up most of the space. It's all very nice, new, and modern, and especially on a weekend evening, it was pretty crowded. The aesthetic is well done and consistent throughout the property, making for a much more impressive property than we expected in a small city like Norfolk. A thoughtful touch that we appreciated was the little common area on each floor that contained a fridge with complimentary bottled water, along with a bowl of fruit for guests to take. It was nice to have the option to grab a bottle of water anytime we were coming or going. The great staff is also a defining element of this hotel. Although we were not there for very long to make any major connections with staff members, we found every employee of the hotel that we encountered to be friendly and helpful. The front desk staff members were very kind at check-in, and seemed genuinely interested in making sure everything was going well with our stay when we walked by a bit later that evening. Similarly, the friendly greetings of the front desk staff in the morning were a nice way to start the day when leaving for a morning walk. We had service dogs with us, and I really appreciated how nice and accommodating the hotel staff was. This hotel doesn't generally accept dogs, so I wasn't sure if they'd be fine with having service dogs there, or hostile about it, which happens, particularly at places that don't normally allow animals. I get it. Even though our service dogs are well trained, non-shedding, and generally unobtrusive, I know that's not always the case. Just in case, I had called ahead, and whomever I talked to on the phone was nice and happy to note everything on our reservation. Once we arrived, there were no issues at all, and hotel staff even stopped us later to ask how the dogs were settling in and enjoying the hotel, which was really nice. Dining: The only dining option at this hotel is the Glass Light Restaurant, which takes up most of the ground floor lobby area. We had breakfast there in the morning, and the meal was ok. Although the restaurant itself was nicely decorated in the airy, open lobby, staffing issues were very apparent. That morning, there were only two people working – one as a host, and one as a server. Although the restaurant wasn't completely full, just having a handful of groups of hotel guests there to eat was completely overwhelming the staff. We were seated quickly when we arrived, but I saw other groups getting very angry when they were waiting for a long time for a table because the host was busy helping bus tables and delivering food and drinks. Similarly, getting served by the one server was a slow process. It took quite a while for her to get to us to take an order, and we saw very little of her other than when taking that initial order and delivering the food. It was clear she was working hard, trying to keep things afloat with a lot of guests who seemed unhappy with the slow service, but it really wasn't her fault. Like many restaurants right now, there simply wasn't nearly enough staff and she was stuck being the one person to deal with it all. Despite the service/staffing issues, our breakfast at Glass Light was fine. I wouldn't say that anything we had was great in a memorable way, and I thought their menu was a little limited. However, the food was a decent start to our day. I had the pancakes and found them to be pretty basic, but tasty with the addition of caramelized bananas and nuts. My wife tried the croque madame and said it tasted fine, but it was an odd preparation of that dish, and the egg on it was not cooked as ordered (my wife asked for over easy and it came out more like over hard). My brother had the 'eggs any style' and seemed happy enough with that dish. Although the hotel restaurant has a lot of potential, until staffing issues are able to be fixed, it will probably be a bit of a frustrating place to dine, so just come with patience and adjust expectations. Overall: Overall, the Glass Light Hotel really impressed us for a quick one-night stopover in Norfolk. This relatively new hotel was really nicely done, with an interesting focus on glass art and a modern flair that was appealing and interesting. We found our rooms to be quite comfortable, and I'd be happy to stay here again. While our initial instinct had been to stay somewhere more generic right off of the highway on the way to our final destination, I'm glad we made a very slight detour off of our route to try this hotel in Downtown Norfolk. I would highly recommend it and would return in the future.
Matthew G