Grand Hotel Orlando at Universal Blvd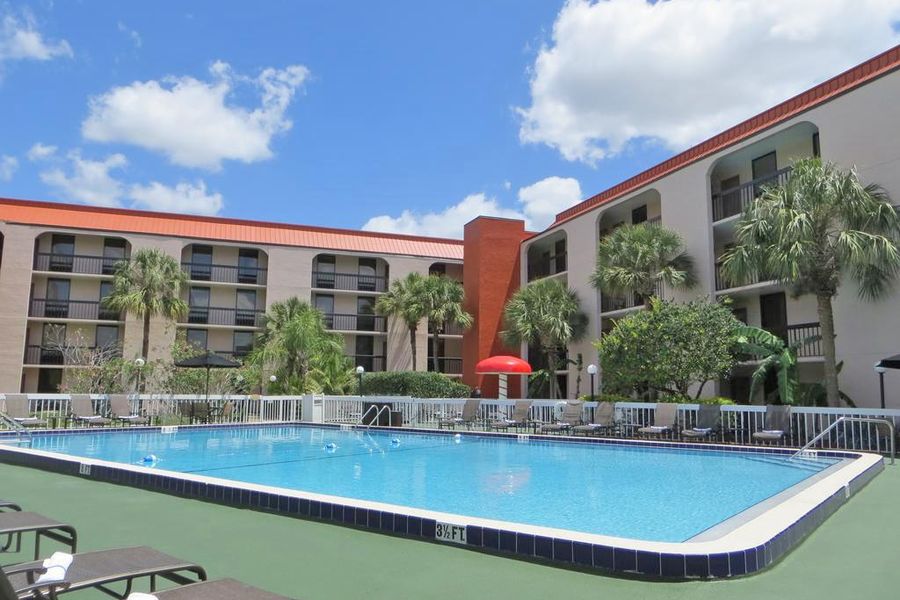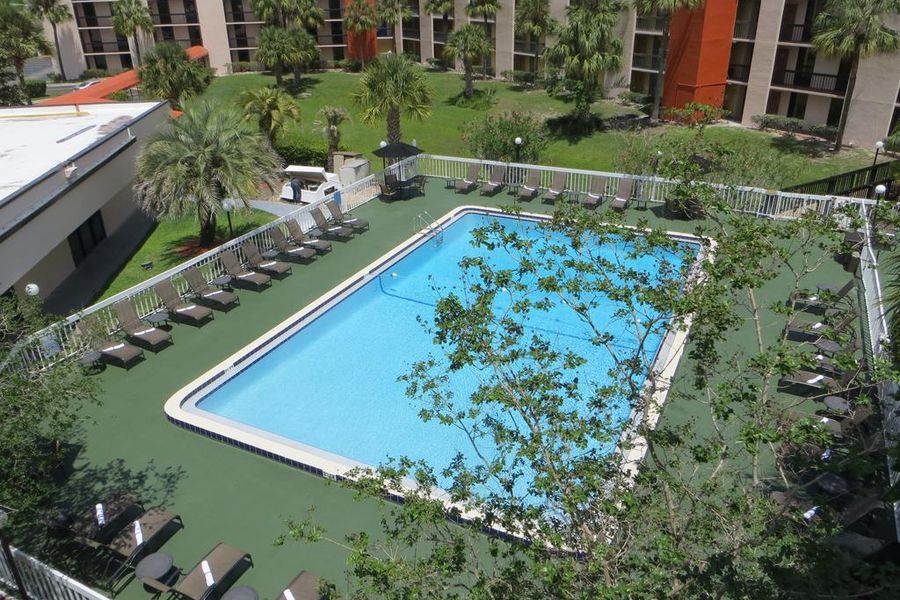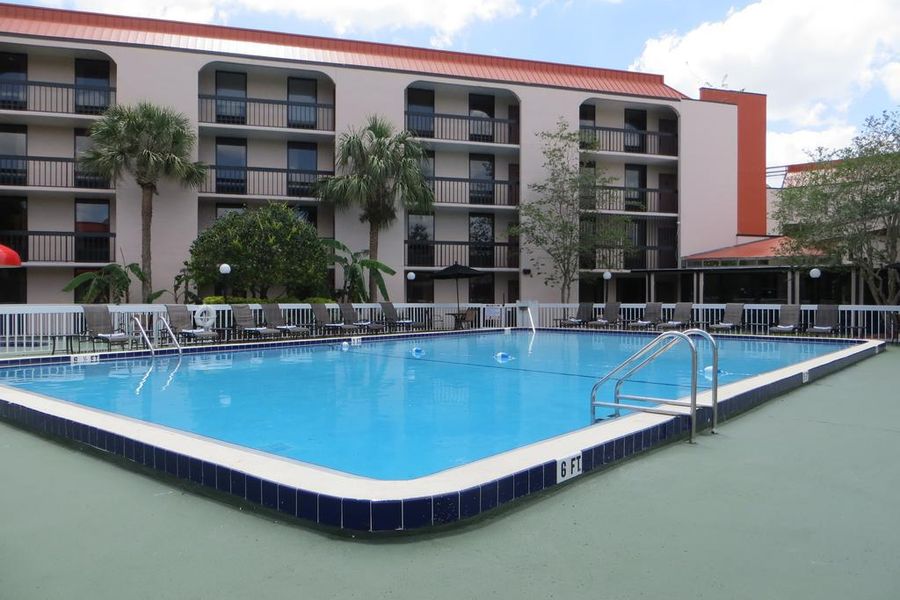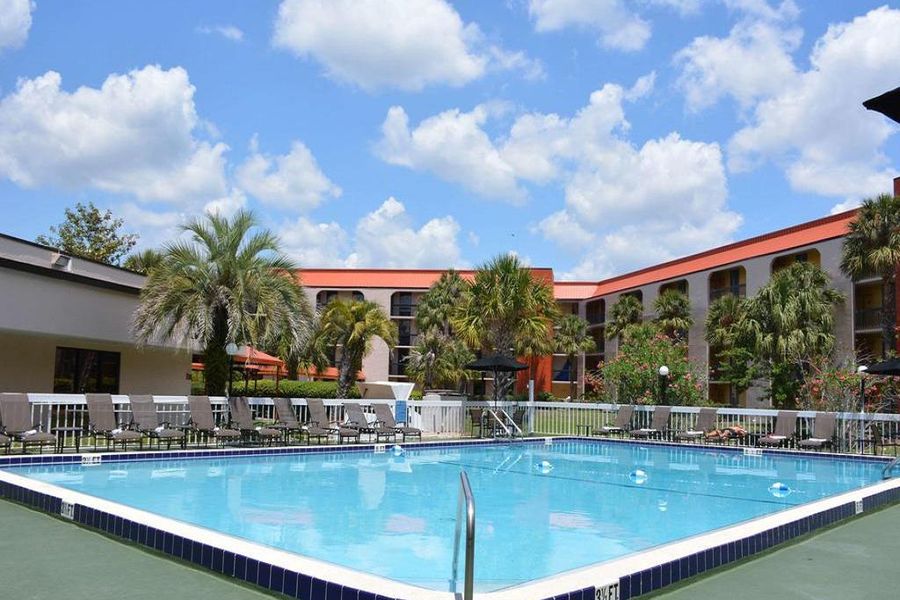 The Grand Hotel Orlando is a newly renovated prime hotel located only 2.7 kilometers from Universal Orlando Resort, 6.4 kilometers from SeaWorld Orlando and is part of the I-Drive Resort area. This remodeled hotel offers complimentary scheduled shuttle services to Universal Orlando® and SeaWorld The...
More details
OpenWeather
Select the date of your trip to check room availability.
Property Info
Check-in starts at: 15:00
Check-out ends at: 11:00
The Grand Hotel Orlando is a newly renovated prime hotel located only 2.7 kilometers from Universal Orlando Resort, 6.4 kilometers from SeaWorld Orlando and is part of the I-Drive Resort area. This remodeled hotel offers complimentary scheduled shuttle services to Universal Orlando® and SeaWorld Theme Parks as well as EPCOT and the Disney Transportation Centre at the Walt Disney World® Resort. Guests at the Grand Hotel can enjoy a variety of amenities at this hotel, including FREE Breakfast! They can relax around the hotel's newly refurbished outdoor pool after a day of adventure at the parks ...
7825 Universal Blvd, Orlando, FL 32819, EUA - Orlando, Florida - U.S - 32819
Property Amenities
Check-in starts at: 15:00
Check-out ends at: 11:00
Guest rating
TripAdvisor
Travelers rating
Excellent

302

Very Good

368

Good

257

Reasonable

129

Bad

165
Travelers profile
Business

56

Couples

330

Solo travel

56

Family

603

Friends getaway

98
Scores Summary
Cleanliness

Location

Rooms

Service

Sleep Quality

Value
avoid at all cost
Reviewed 5 september, 2022
We stayed here a couple of weeks ago. I can honestly say its the worst hotel i have ever stayed in. When we arrived we were given are room keys only to walk into the dirtiest room i have ever seen. The walls were smashed and scratched the bathroom was disgusting the toilet seat was hanging off. the table was damaged and so was the the bed side lamp. We asked to be moved and to be fair the guy moved us straight away to a room that was only a little bit better. We got in touch with Virgin straight away asking to be moved to a better hotel. Unfortunately this took 3 days to do , so we had to stay. The breakfast was a bowl of corn flakes or a bowl of fruit loops some tinned fruit on a sausage patty with some fried egg and potatoes every day . The pool was really nice enjoyed that. If you have booked this hotel i would really think twice about changing it ASAP.
L1101XYjonm
Vacation visit
Reviewed 15 august, 2022
I really had fun everything me and my boyfriend wanted to do was right around the corner nothing was to far from us and I really enjoyed that. However the rooms where okay the bath tub wasn't as clean as I wanted it has a used soap bar in it and just needed to be more clean . The sink didn't drain fast enough when I was using it it took a while . The tvs whereby up to date and I couldn't watch as many movies because it was all in Spanish I think you guys should try to get up to date movies . The phone in the room was also broken and I couldn't call anyone. And the beds weren't as comfortable they where kind of hard but it was okay . The front desk was nice they helped us with knowing our rooms and any other questions we needed.
simyak2022
Poor customer service
Reviewed 24 july, 2022
At check-in, there was a line of 6 people and there were 2 people working behind the counter. However, only one of them was helping customers at a time. The man (Alex) stood by doing nothing as the woman struggled to help a Spanish speaker, which slowed down the line significantly. Then, he proceeded to speak in fluent Spanish to the next person in line, while still not helping anyone. Then, they started switching off who was checking in customers. If you went to at "wrong" person (who had just checked someone in), they very rudely refused to help and told you that they weren't doing check-ins. I ended up having to wait over 30 minutes to check-in. The room itself was fairly clean, with a few random hairs around, but at least there weren't any roaches
I5681ZVamyw
Look somewhere else!
Reviewed 31 may, 2022
This is more of a motel type than a hotel, is dingy, dirty and filthy. So do your family and yourself a favor stay elsewhere There's other hotels in the vicinity that are cleaner and much better. So even if it's a bargain it's not worth it
cubaba325
Perfectly fine for a Disney on a budget
Reviewed 24 may, 2022
I've given this place 3 stars because that's really what it (the hotel) is aiming for. It's a cheap place to stay for what will eventually be an expensive holiday (food / drink is not cheap!) so over all so it was perfect for our budget. I found our room to be comfortable, quiet and clean. You can hear some noise outside the room but I learned a long time ago to just take ear plugs everywhere I go now which always helps me. The air con unit is also pretty loud but it almost acted as white noise and didn't bother us as we slept. You definitely need it on in the Florida heat! There were 2 queen sized beds in our room, they were firm which I fine for me. With plenty of pillows which were comfortable. For what you pay for it, and how long you are in the room it's perfectly fine for 2 weeks. There is so much excitement to be had with all of the parks which are super conveniently located you hardly expect to be in the room much anyway! My only criticism regarding the room and word of advice for future travellers is that there are no coffee making facilities in the room. I didn't ask reception but from reading other reviews I didn't think it was worth the hassle to ask. If you like to have a coffee outside of breakfast hours, I would suggest taking a mini kettle / travel cup and buying the coffee supplies from the store. There is a good sized fridge in the room to store milk. My second issue with the hotel was that for the breakfast (which was very basic as described in other reviews) you had to use polystyrene plates, bowls, cups and plastics cutlery. I'm sure this is to cut costs but it bothered me to see so much single use waste. This wasn't limited to the hotel though I found that excessive single use plastic was used in a lot of places. Having said that I'm not expecting the hotel to change this, but if this is something that does bother you and you're trying to be more sustainable I would suggest taking some travel plates / cups / cutlery etc with you. I only took metal straws with me (which were also super useful in the parks) We had an incident with a blocked toilet on one occasion, my partner went to reception to ask for assistance and within 5 minutes someone had come to sort it out. They even fixed something else that they noticed whilst they were there. Great service. Didn't have much other interaction with the staff but the little we did was friendly and polite. The pool looked nice although we didn't use it, it seemed to be quite popular later in the day but not so busy, you could always see seats available. Rooms were cleaned sporadically throughout the 2 weeks. Sometimes every day sometimes it was left a couple days. Didn't bother us, we had what we needed. I would recommend to someone staying on a budget but I would also probably try somewhere else next time and spend a little more. Note: there is a deposit ($100) which is charged on arrival. Not sure if it's been refunded yet as we only just checked out a couple days ago.
acw07