Hilton Dalaman Sarıgerme Resort & Spa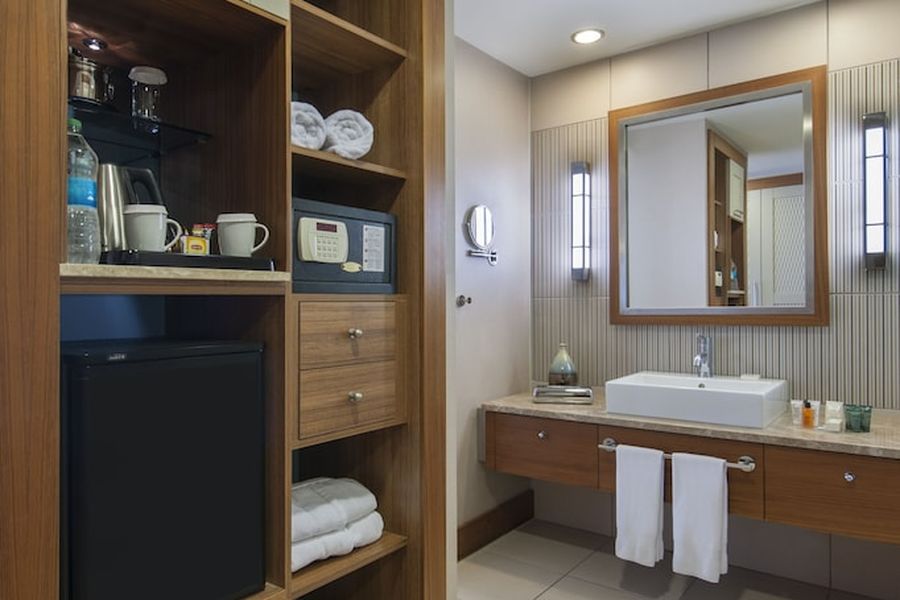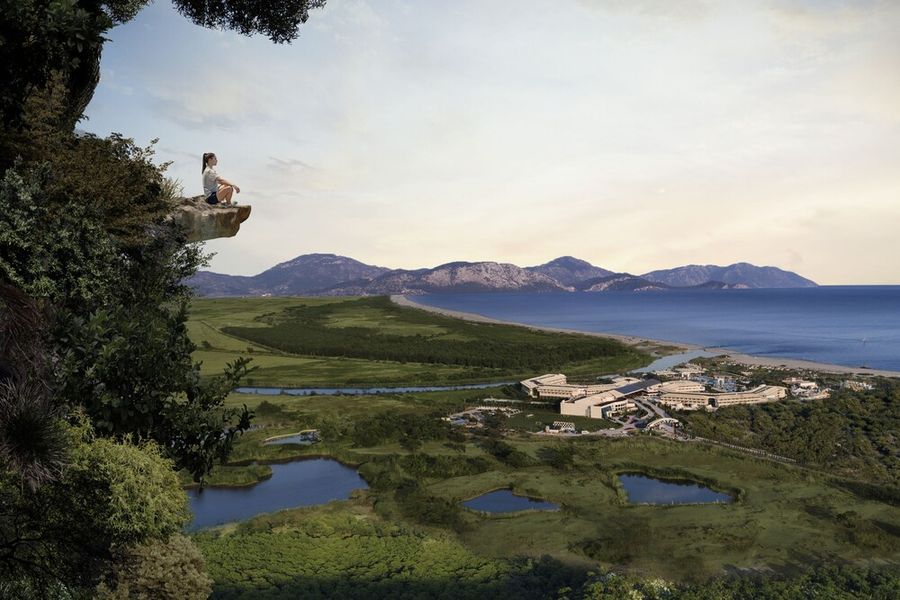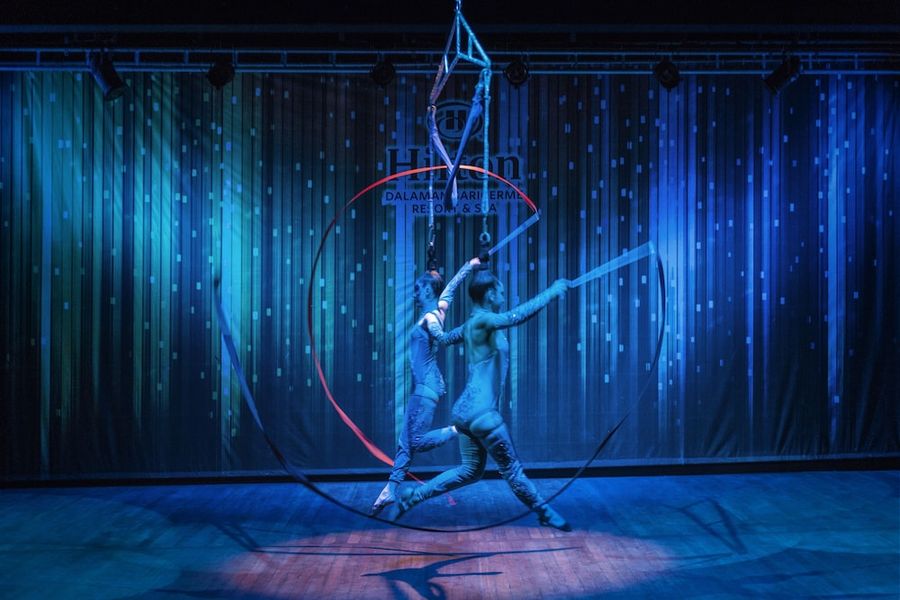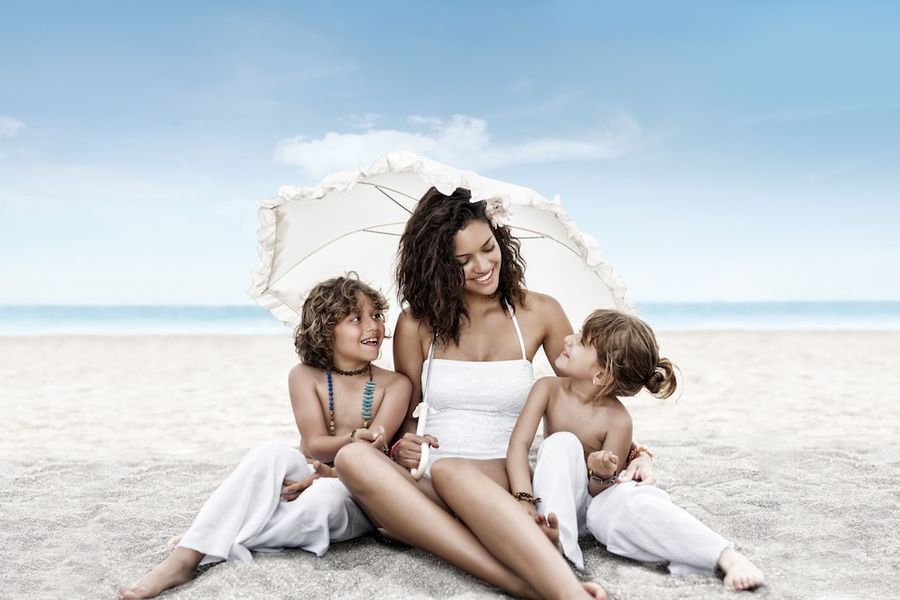 Property Location With a stay at Hilton Dalaman Sarigerme Resort & Spa - All Inclusive in Ortaca, you'll be 0.7 mi (1.2 km) from Sarigerme Beach and 23.3 mi (37.5 km) from İnlice Public Beach. This 5-star hotel is within the region of Ölüdeniz Beach and Turunc Beach. Distances are displayed to the...
More details
OpenWeather
Select the date of your trip to check room availability.
Property Info
Check-in starts at: 15:00
Check-out ends at: 11:00
Property Location With a stay at Hilton Dalaman Sarigerme Resort & Spa - All Inclusive in Ortaca, you'll be 0.7 mi (1.2 km) from Sarigerme Beach and 23.3 mi (37.5 km) from İnlice Public Beach. This 5-star hotel is within the region of Ölüdeniz Beach and Turunc Beach. Distances are displayed to the nearest 0.1 mile and kilometer. - Sarigerme Beach \- 1.8 km / 1.1 mi - Mavi Dalis - 7.2 km / 4.5 mi - Alexandria Train Station - 14.6 km / 9.1 mi - Asi Koyu - 15.9 km / 9.9 mi - Sulungur Lake - 17.5 km / 10.9 mi - Kapikargin Sulfur Spa - 18.2 km / 11.3 mi - Kayacık Beach - 22.7 km / 14.1 mi - Iztuz...
D:11, 48610 Ortaca/Muğla, Turkey - Ortaca, Southern Aegean - Turkey - 48610
Property Amenities
Check-in starts at: 15:00
Check-out ends at: 11:00
Guest rating
TripAdvisor
Travelers rating
Excellent

4813

Very Good

962

Good

330

Reasonable

113

Bad

82
Travelers profile
Business

230

Couples

1641

Solo travel

66

Family

3374

Friends getaway

319
Scores Summary
Cleanliness

Location

Rooms

Service

Sleep Quality

Value
Over Priced Not What The Brochure Says
Reviewed 20 january, 2023
When you believe you are booking one of the best Hotels in Dalaman. I mean you can't go wrong with the Hilton. OR CAN YOU? You book a week's stay at a hotel which looks great in paper and you decide to spend £800 more to book a swim up room only to find within 5 mins of arriving that the pool at your room is that cold that you can't use it . As the Hilton has turned the heaters off but still think it is ok to still charge a further premium for these rooms which are identical to the other standard rooms. When you have a family with young children this room would be perfect but when you have to carry everything through the hotel to the indoor pool everyday it becomes less of a holiday from what you paid for. I could continue to dig holes in the other things that were disappointing about this hotel. But don't be charging people for something they are not getting it's called FRAUD. Hilton the only hotel chain where you pay more for LESS.
Colincc43
The best by far.
Reviewed 10 january, 2023
This hotel was quite simply the best resort we have stayed at. My partner and I were lucky enough to stay here for a week in mid September. It was incredible!! The best service with the best food, plenty of space all over the resort. I cannot rate this resort highly enough. It was an absolute pleasure.
DavidD409
Many options
Reviewed 7 december, 2022
I debated 4 stars but overall it deserves 5. Negative - pools are COLD. Myself and my daughter didnt mind so had them pretty much to ourselves, but my wife and son didnt go in. THe indoor pool and water park pool is heated but the waterpark pool is so so crowded and pretty small. Pool out the back of some villas/apts are cold too - so perhaps not worth the money outside of peak summer. Saying that the pools are large and not a real problem finding a sunbed in a decent location. Sea is warm and the jetty is a good place to spend time on the sunbeds and diving in. Buffet - was not quite 5 stars but decent enough. POSITIVES - so much to do and so much laid on during the day and night. Turkish restaurant was really good. LUnch options decent enough. Great to have a waterpark in the hotel - enough to keep adults and kids happy for 30-45 mins each day. Kids club was pretty empty but had a good programme- kids only went once due to no one being there. Lots of all inclusive options for food - cakes and pancakes and smoothies etc... so never hungry and always tempted. Son is Gluten free - and they tried hard to accomodate on the pasta front and with a gluten free section. Even the Turkish place ordered in some pasta for him - very kind. Did some watersports which was nice to have available and there were bikes and a sports massage/physio on site to pay for. Overall it was good and the management did all they could to rectify a room issue we had on the first few nights so we cant complain. Cabanas - a lovely experience for a day - highly recommended as you are treated like royalty. would definitely go back. Lovely in end of October - sunny and 27 all day, dropping to teeshirt weather in the early evening needing a jumper by 10p.m
Covidbull2021
Good hotel, deficient service
Reviewed 7 december, 2022
I start with the issues, since they were the first thing that we experienced. We arrived at the hotel a little after 15:00 and they had no room for us. The receptionist told us to come back in 15 minutes. We walked around for 20 minutes, returned, still no room. Another 15 minutes. After that, still no room. Another 15 minutes. I started losing my patience and, at 16:00 went to the reception desk with an intention to have them call a manager. And, surprise, it turns out that the room had been ready for some time but nobody had bothered to tell us although we had been sitting 10 meters from the reception. The bad surprises continued the same evening. Loud music from one of the outdoor bars lasted till 23:30. That is what you get if you book a "sea view" room. The other big negative is service at breakfast. The hotel is severely understaffed. Waiters are busy running around like mad and you may have to wait for your drink 15-20 minutes. On the last day, we did not get any drinks because they ignored us, zooming past our table like lightnings. Amazingly, there are no coffee machines: all drinks have to be ordered! I had never been at a hotel like that The best thing about this hotel is its nice location and hotel grounds. The Sarigerme beach is the third most beautiful that we have seen in Turkey, after Dalyan and Oludeniz. It is not exactly a sand beach but mostly dark dust and pebbles, yet the view is great in all directions. The water is clean and calm, at least in the morning. The hotel has many nice pools. The water was very cold, no more than 21 C but that is what you can expect in October. I agree with the reviewers who say that the area around them is extremely slippery and dangerous. Whoever had the crazy idea of placing precisely those slabs around the pool? The hotel has a huge park in front of it, very nicely maintained. The exterior of the hotel looks like a provincial hospital. Turkey has many fantastic-looking hotels and it is amazing that Hilton has built (or bought?) such a plain structure. The rooms are not impressive either, considering the price one pays. They are large and clean though, and the park-plus-sea view from our balcony was superb. The food was great, which is not surprising. In Turkey, you can eat well even in a cheap restaurant. The selection was huge and everything was well prepared. I was surprised however that the meats and fish were quite repetitive : a couple of kinds of each. I have been in cheaper hotels with more exotic meats. There was crayfish once but the shells were so hard and there was so little meat inside that we gave up after the first one. So, my final verdict is that, given the huge prices that they charge (as much as a decent hotel in the Maldives), the whole experience may not be worth the money you pay. It is good that the staff hug the kids of the British customers and then get mentioned by name on these pages, but I expect service efficiency, not just niceness. And efficiency is certainly lacking at Hilton Dalaman.
ferdamadr
Always lovely!
Reviewed 6 december, 2022
This is our third time at the Hilton Dalaman in turkey! What can I say staff hotel facilities all amazing as always! My only negative was unfortunately there was a conference the one week we was there out of the 2 weeks and unfortunately this caused chaos around dinner time. We struggled to get our food my 4 year old even being pushed out of the way many times which was horrible. I was told the conference was leaving after a couple of days and the Hilton did put us in the a la carte for one evening to avoid the buffet chaos this did ruin a few evenings for us as going for dinner became extremely stressful! Apart from that the Hilton yet again met our expectations the staff are incredible especially at the breeze bar! We also met an amazing life guard who taught my daughter to swim over the two weeks we were there he was so so lovely! The spa is absolutely out of this world and I cannot thank Bushra Mey and Naime for their amazing facials and massages incredible highly recommend this spa!!! Cannot wait to go back hopefully next year praying we don't hit a conference! Thank you Hilton Dalaman!
CEWRIGHT92