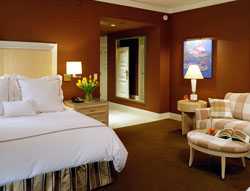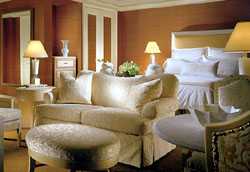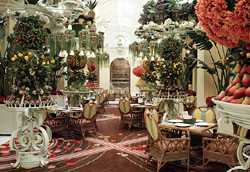 TripAdvisor Review
Based on 27052 review
See all
Availability
Select the date of your trip
Select the date of your trip to check room availability.
Property Info
Check-in starts at: 15:00
Check-out ends at: 11:00
Property Amenities
Guest rating
TripAdvisor
Travelers rating
Excellent

20306

Very Good

3763

Good

1331

Reasonable

804

Bad

848
Travelers profile
Business

4862

Couples

10889

Solo travel

874

Family

4071

Friends getaway

4041
Scores Summary
Cleanliness

Location

Rooms

Service

Sleep Quality

Value
Five Stars Hospitality
Reviewed 1 december, 2021
On Nov 30th,2021 I called Wynn Resort Reservations ( Wynn Rewards Membership Services ) Sergio shows how professionally he responds to customer calls who make reservations, 5-star hotel services have been shown by Sergio and Wynn Las Vegas deserves to be the best five stars and five diamonds property... as always. Kudos to you guys. LK Rwd # 7956764
LK90210
Not so good as before
Reviewed 30 november, 2021
It was my favourite hotel, but this travel was a horable surprise-disaster. Not near 5 stars hotel level at all. We were very surprised as before any room was great and Customer Service was always exceptional, that's why I always stay here before. So starting at problems in the room when I entered I realised its not the room I booked but I though it's my birthday travel so why to start from complains and break the mood. I drop my luggage and see on the top of the bed somebodies hair and little piece of chito( at covid times twice concerning but looks made and ok inside ) I had some towels with halls and for two of us it was only 1 shampoo/1conditioner, 1 of everything, No sleepers , no even a pen at the room. It smells bad, like old food was there, I had to buy later Wynn room spray. My curtains didn't work correctly , opens by itself randomly and didnt close properly so sun was waking us up at 6am. I didn't want to call each time but look like this room was never inspected. Room 2020. I could ask to change it but I was not sure another room would be better as Customer Service at this time was also strange and I didn't want spend my time for this. I honestly just wanted badly to leave, but I had booked restaurants for several days already here, so we decided to stay. More surprises was ahead . As soon as I drop bags and went to shower somebody knocked and was trying to come in to the room , lady said to check mini bar ( why I got room where nobody checked mini bar before I arrived?) and stop sign on the door didn't stop her at all; tree days different employees constantly knocking to the door and trying to come in with "sorry" words later even I had " do not disturb sighn", so disturbing, good we had inside lock. Felt like it's a bad management on the floor and employees was not informed which room was taken. Big problems with Add-Ons which I made duaring booking online at check out, fruits arrived only in the second day after my six time calls with problems , no help, nobody knew how it works, I not see anymore this option online but in Aug-Sept they had it, probably they not able to handle it. I've being on hold on phone waiting for long time at 1st day after arrival and Ive been advised to decide this problem "by myself", I didnt believe my ears when concierge next day wanted to give me the phone number to call to the kitchen to find it, come on I even don't have a pan, how I can write it down and why me? So he just transferred me to the kitchen, and then I was transferred to dine-in services as nobody can help and then back to kitchen. Disaster! It was very humiliating, specially knowing I already paid for it. Good that I didn't order their add-ons Roses at my online booking as they probably will advise me to call to a florist and go cut it by myself. And this was the second day, day off my actual Birthday. After one more hour waiting at the room I said that's enough we're leaving, I not need any fruits ; my husband called again and nice woman in 10 min with bad not eatable fruits which we throw to trash later( probably it was ready in time just siting somewhere) finally knocked to the door and said that it's complimentary ( at the reception at check out we was charged as an additional dine-in order for this fruits… if it will be new dine in service I would order much more not just fruits, specially I see new orders arrive faster). So, We left room and went to eat and cool down near the great pool, people keeping distance, allowed to smoke though, it was clean, with perfect temperature water and amazing welcoming employees, honestly only this made me not to cry at my day as in the evening we were turned back at two weeks in advance pre booked restaurant. We waited more than an hour for the table to sit, this is after 2 conformations and text messages from the restaurant Lakeside with ditails that this reservation is for Birthday party; I was ready in time there in in my birthday dress, couldn' they at least sent a text message about waiting time, same as they did for multiple conformations, so that guest feels at least a bit valuable? Sits at Lounge near was taken , where should we go? No even a sorry word , no happy birthday word, but food was very good. When I told about add-one problems at reception at the checkout he completely ignored me with a beautiful smile: "yes yes yes, good buy" and I left, paid everything. I wrote in Wynn survey about problems , they reimburse my fruits without any notifications, I accidentally sow transection at my bank page, nobody never contacted me or trying to resolve any problems or at least tryed to ask what really happened to make Service is better. I was not directed to left review on Google I guess only good reviews are going there now. This is not five star hotel anymore, what happened? They broke my birthday, of course I could call every time I had new problem but I don't come there to decide any problems I come for vacation to rest to go away from the problems not to fight with somebodies and pay for it. Wish it will be back to its level again:(
Olena L
Okay/pretty good
Reviewed 28 november, 2021
Just checked out of the Wynn. Stayed Thursday thru Sunday. The pros- Nice room and decor, nice check in experience. The not so great- I had a $150 birthday dining credit no one could tell me how to use. Tried showing my players card at Delilah for our $200+ dinner. They couldn't figure it out so we had to just pay it. Went to Rewards desk to ask for assistance. They said go to reception at check out. If I would charge meals to room they would apply my credit. Well, reception said no, that a host had to do it. Fifteen min later after the desk associate called 4 different people, they finally got a hold of someone who said they would take the charges off my bill (60-something for a snack and a breakfast). Okay fine. I have no proof it was handled but hope so! The bad- Saturday night we went to the room to rest before going out. At about 8:45 we woke to someone banging on our door. I didn't go to the door because it was not a friendly type of knock. This went on about five min. It was scary! Then the phone rang. I answered and a man said it was hotel management outside my door and they wanted to know why my privacy/do not disturb light had been on all day. Really? Since when do I need to tell anyone my business? I told him we did not want to be disturbed and were actually trying to sleep… It was really annoying, not to mention scary. I could not sleep that night…. Overall, the hotel is beautiful but I'm not sure I'll stay again. I'll have to think about it.
DallasTX_KLR
Hotel staff not helpful, never returned our lost items
Reviewed 27 november, 2021
We stayed 2 nights just before thanksgiving 2021. The room was nice and we enjoyed the stay. We left 3 jackets in the closet. Called multiple times. One staff member did not even know the 'lost and found' department was open on weekends. Absolutely nobody tried to help us, except saying the items were not found. Very disappointing end to the otherwise pleasant stay.
szymonb112
Bad experience
Reviewed 17 november, 2021
Room smelled like smoke and I was assured that the room would not. They didn't have nonsmoking rooms left and gave me a snaking room. Key stopped working twice and then the battery was dead and they knew this was a problem. Meanwhile I was locked out again at 2:00 am and unable to get into the room. Very bad experience.
Y7201JSjasons