Holiday Inn Express & Suites Dallas-North Tollway (N Plano)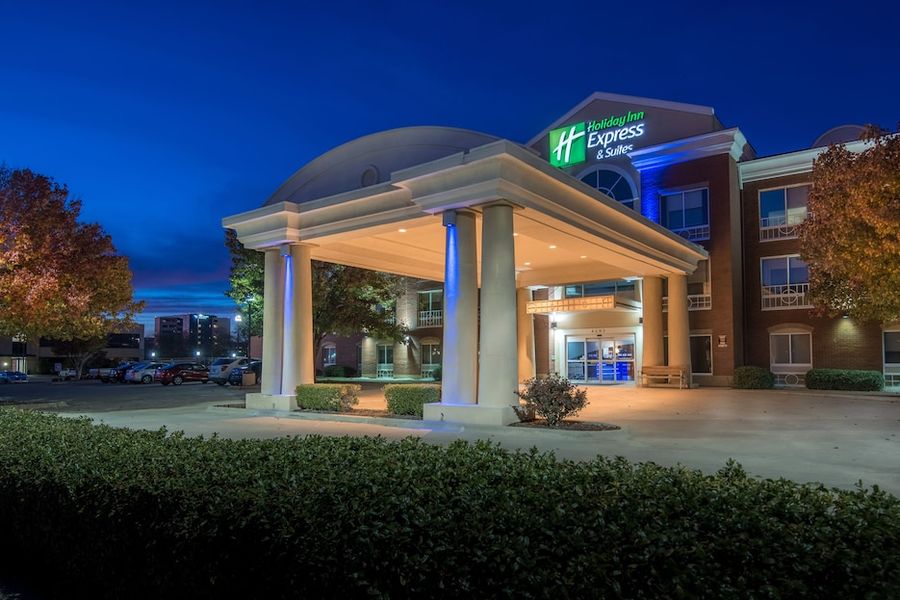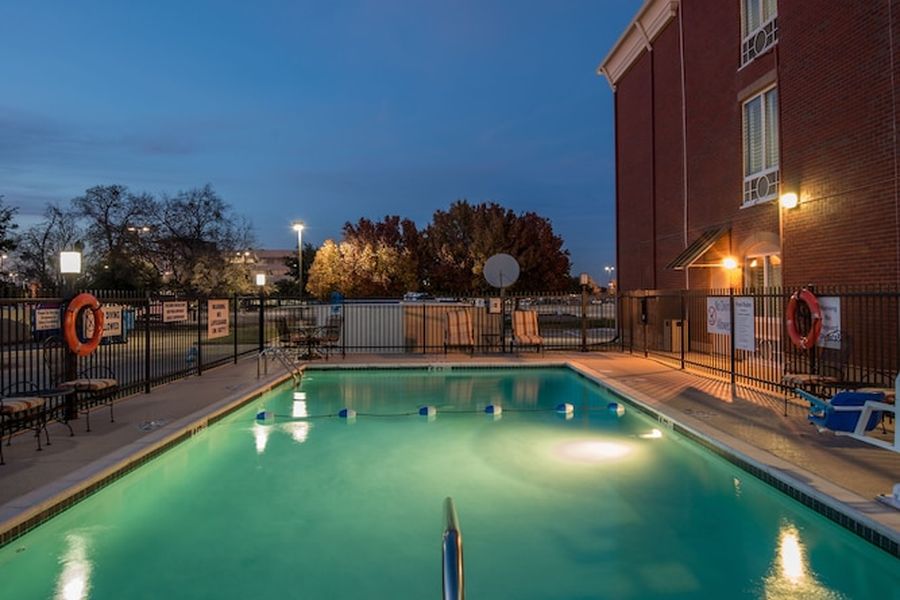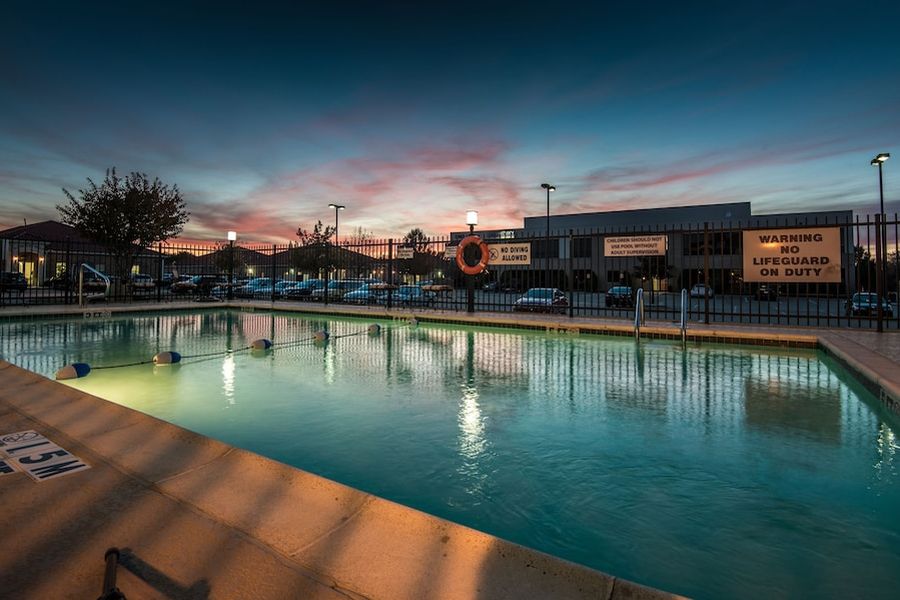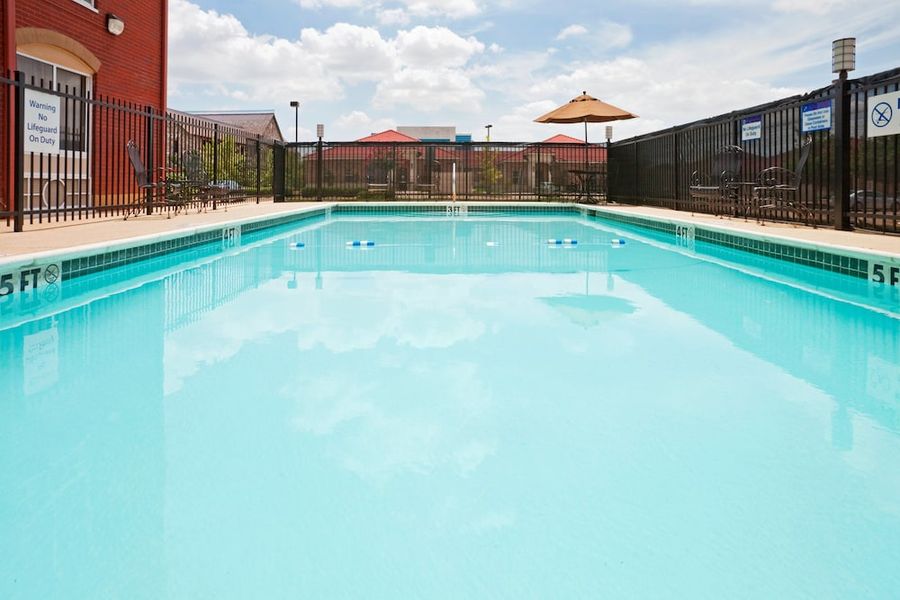 Property Location Located in Plano, Holiday Inn Express Dallas-North Tollway (N Plano), an IHG Hotel is in the business district, within a 5-minute drive of Texas Health Presbyterian Hospital Plano and Shops at Willow Bend. This hotel is 3.2 mi (5.2 km) from The Shops at Legacy and 5.3 mi (8.6 km) f...
More details
OpenWeather
Select the date of your trip to check room availability.
Property Info
Check-in starts at: 15:00
Check-out ends at: 11:00
Property Location Located in Plano, Holiday Inn Express Dallas-North Tollway (N Plano), an IHG Hotel is in the business district, within a 5-minute drive of Texas Health Presbyterian Hospital Plano and Shops at Willow Bend. This hotel is 3.2 mi (5.2 km) from The Shops at Legacy and 5.3 mi (8.6 km) from Stonebriar Centre Mall. Distances are displayed to the nearest 0.1 mile and kilometer. - Texas Health Presbyterian Hospital Plano - 1 km / 0.6 mi - Shops at Willow Bend - 1.4 km / 0.9 mi - Crayola Experience - 1.5 km / 0.9 mi - Arbor Hills Nature Preserve - 2.3 km / 1.4 mi - The Shops at Legac...
3101 Dallas Pkwy, Plano, TX 75093, USA - Plano, Texas - U.S - 75093
Property Amenities
Check-in starts at: 15:00
Check-out ends at: 11:00
Guest rating
TripAdvisor
Travelers rating
Excellent

47

Very Good

45

Good

23

Reasonable

13

Bad

13
Travelers profile
Business

55

Couples

23

Solo travel

17

Family

31

Friends getaway

4
Scores Summary
Cleanliness

Location

Rooms

Service

Sleep Quality

Value
Cost Us Thousands of Dollars
Reviewed 16 july, 2022
This hotel started out 'not good' and ended 'absolutely terrible'!! My husband and I were there for a doctor's appointment, and the hotel was chosen due to proximity to the doctor's office. The clerk at check in was rude and short with me. Very unprofessional. Upon entering the room, we noticed a used toothpick and a bobby pin on the counter - right next to the note that our room had been sanitized!! The bed felt broken and the entire left side of the bed sunk towards the middle. The breakfast the next morning was watery gravy and super powdery eggs - Yuck! As we were leaving, there was no acknowledgement of us leaving from the clerk. No good byes, or asking how our stay was. No courtesy whatsoever. As we get in our car - a horrible noise occurs - and my husband realizes our catalytic converters from our Toyota Sequoia had been stolen!! We were parked in front of the hotel, about 5 or 6 spots to the left of the front door, near a street light! We went inside to tell the clerk - and she offered no sympathy or help. She literally held up her hands and said, "we're not responsible." When asked if they had security cameras, the reply was "yes, but my manager is the only one who knows the code, and she's on vacation. Sorry!" The lack of effort to help us in any way was infuriating. It made us think this is a common occurrence at this hotel. So this 1-night hotel stay will cost thousands of dollars to repair my vehicle. I would not recommend this hotel to ANYONE —- EVER!
kristan806r
My DISABLED PLACARD fell off the Mirror, Hotel Staff called police 1:30 AM to ticket my car.
Reviewed 6 january, 2022
I am a 65 yr old disabled US Veteran with a DISABLED Sign/Placard that hangs from my car Rearview Mirror. My car had been parked in the same hotel parking spot for 2 Weeks. The Parking Space is directly in front of the WINDOW of the STAFF office. THEY had seen the Disabled Placard before. They knew it was mine. They knew. Yet, without calling my room/phone to ask me, hotel staff called police @ 1:30 AM to ticket my car because the DISABLED PLACARD fell from the mirror. During my stay as an AMBASSADOR LEVEL member, they also put a room full of loud, crazy-sounding Druggies high as kites next to me. This sort of things continued throughout my stay. The Front Desk Staff are, for the most part, unfriendly and if they decide they don't like you, actively unfriendly. As a group, they were unfriendly with animus directed toward certain groups of guests. The breakfasts are horrible: the meats (sausages) appear to be either bad by selection and/or overcooked (burned and dried out) to make them worse. The breakfast is basically the same, day after day, and the kitchen staff are also unfriendly. The maid who serviced my room was nice.
Max_J_M_H
Room smelled
Reviewed 17 august, 2021
Even though the room was updated, it smelled. I couldn't quite figure out if it was musty, new furniture smell or insecticide. Either way, it was tolerable, we kept the A/C fan running constantly (which also help mute the noise from the tollway). There were no luggage carts. Typical HIE breakfast food and plenty of it. I wish we didn't have the same sausage and biscuits two days in a row, but my husband liked the repeat. The room was surface clean, but the carpet was dirty, with spots, and the tile floor, when I wiped up a wet spot, showed that it was not thoroughly clean. The window area below/beside the A/C unit had an accumulation of dirt and dead flies. The bed and pillows were very comfortable. The icemaker on the second floor was not working, but the one on the first floor was. The exercise center was well stocked with weights and all the machines worked. While we were there a car was broken into in the parking lot.
Y0ungSter
WONT BE AS LOYAL YO THE IHG FAMILY AFTER THIS TRIP...
Reviewed 20 april, 2021
I have been in hotels for the last three weeks, and I have been surprised to see complete lack of customer service, quality of products, and how RUDE hospitality and Lodging employees are. For instance I stayed at a beautiful Holiday Inn express yesterday close to Addison. And I was shocked, even angry at how RUDE and disrespectful housekeeping was to me. Two girls in the stairway, called me a gabacha, and vejita. It was close to bullying. Breakfast server, was just hideously rude, and even the front desk clerk( am) shift was grotesquely power hungry.( My key was demagnetized, when I went out to smoke, I asked her to rescan it which she verified tons of information on my hotel folio, which I appreciated, until after I had given all the correct answers, she began to speak to me as her subordinate and tell me I should have had my ID with me... and she wouldn't do that again and even if I answered the questions... It went in and on.. until I finally told her I went out to smoke the key was fine when I went out. iT was her tone and mannerism. SHE WAS ALMOST ABUSING HER POWER OF EMPLOYMENT. Every employee that I encountered except for Brooklyn, and AhMAd, were almost abusive. THE HOTEL GM walked outside while I was smoking and stood with in 6 ft of me and for the entire ten minutes we were out there(alone) she never smiled at me, or even acknowledged my existence.,... I wondered if her employees thought it was ok to treat guests like that because she did. I don't know, it was kinda sad, it is a beautiful property, but the majority of staff were awful. Beds were great, decorations were beautiful, TV , showers everything was great... But staff made racial comments, and were I am embarrassed to say it.. but they were abusive. SORRY. IHG but this stay was a deal breaker.. Really soured me to Holiday Inns... Don't think I will be as loyal to the brand ever again, and I definitely won't go back to this property.
lisavO6517TZ
Great Hote
Reviewed 11 october, 2020
Best hotel I've stayed in in 3 states! Great breakfast spreads. Real cooked eggs, sausage, and biscuits and gravy etc. Unlike the Wyndham I am stuck in now. Cereal tougher, and fruit cup! Even have a Kuerg coffee maker in the room. Fantastic.
166phillipo