Excellence Riviera Cancun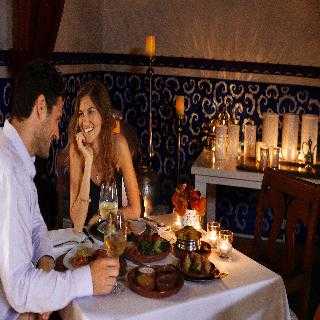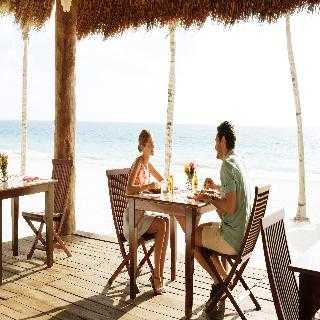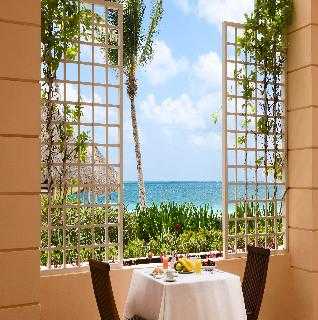 TripAdvisor Review
Based on 21763 review
See all
Excellence is the word that describes this magnificent adults only resort, situated right on a lovely beach of the Mexican's coast, between the vibrant city of Cancun and the beautiful Playa del Carmen. Cancun International Airport is only a 20-minute drive away and the staff of the hotel might help...
More details
Availability
Select the date of your trip
Select the date of your trip to check room availability.
Property Info
Excellence is the word that describes this magnificent adults only resort, situated right on a lovely beach of the Mexican's coast, between the vibrant city of Cancun and the beautiful Playa del Carmen. Cancun International Airport is only a 20-minute drive away and the staff of the hotel might help guests to arrange transport service. All the accommodation units offer a little world of luxury featuring top-notch amenities to provide an unforgettable stay in Riviera Maya. The establishment boasts an incredible range of dining and wining options, offering exquisite international cuisine in diff...
More details
Check-in starts at: 15:00
Check-out ends at: 11:00
Property Amenities
Reception services
Concierge
Guest rating
TripAdvisor
Travelers rating
Excellent

17771

Very Good

2764

Good

815

Reasonable

251

Bad

162
Travelers profile
Business

125

Couples

14460

Solo travel

165

Family

1277

Friends getaway

1739
Scores Summary
Cleanliness

Location

Rooms

Service

Sleep Quality

Value
Excellent time at Excellence Riviera Cancun
Reviewed 21 january, 2022
When I book a trip to Cancun, I had no doubt picking Excellence Riviera Cancun as place where we gonna stay. 8th years ago we had great time when I was mid 30's and my wife was late 20's. Once again we had great time when both of us little bit aged than last time. Strongly recommend and I willing go back when we get a chance.
KevinL0ve
Wonderful visit for food and snorkeling
Reviewed 21 january, 2022
We just spent six nights at Excellence Riviera Cancun and were extremely pleased with our stay. We are a mother-daughter pair who prefer quiet, beach walks, excellent food, and a gorgeous room. We will absolutely return, although we might explore different room types. We had an oceanfront room in the Excellence Club. Unfortunately, the only room available when we checked in was on the second floor; we generally prefer to be as high as possible. The concierge did offer to try and move us the next day (thank you), but we didn't want the hassle of unpacking and repacking. The view was actually quite good despite being on a lower level looking out over the pool. As people who prefer quiet, the biggest drawback to the Excellence Club rooms is that they all seem to be overlooking the pools—and the pool was cheerfully busy from about 10am to 4pm and full of people and used towels. Honestly, we would have strongly preferred to see the ocean without the pool view, and another time we would likely look at the non-Excellence Club rooms because many of them overlooked the very serene spa and the quiet pool. This is completely a matter of personal taste however—we were offered a complimentary upgrade as it was a perk of the packager through who we booked but we had absolutely no desire to be in an oceanfront swimout haha. Overall, we thoroughly enjoyed the room. The bed was enormous and the soaking tub was gorgeous and filled quickly. Excellence Club… we booked this as it was our first stay at this property and we really wanted the ocean view. The club was quite nice and had some lovely breakfast snacks and really, really topnotch alcohol. The room had four full-size, unopened bottles of alcohol (including Appleton rum and Skyy vodka) and the minibar included M&Ms, potato chips, and Snickers bars. It would be lovely if they included milk or cream for the coffee in the minibar rather than the powdered packets they offered. The club includes a lovely section on the beach with some super friendly and zealous waiters; we were always able to get a bali bed, no matter how late we came, which we appreciated. At Secrets Akumal, we had to rent the beds (they have for-rent beds at ERC, but also plenty of free bali beds). The club concierge at the private pool was also extremely nice and always produced towels when we asked. We found it slightly amusing that our desire to spread our own towels on our beach chairs seemed to baffle the staff, but we generally prefer to be left alone haha. The website had mentioned fresh fruit daily and petit fours every afternoon; we received sweets every day, although sometimes not until 9pm. The fruit was not refilled, although the Excellence Club was super helpful finding us two bananas when we asked. No one mentioned the included Aqua hydrotherapy treatment to us; there was an inexpensive bottle of Spanish sparkling wine chilling in our room when we arrived and a vase with a long stem of Bird of Paradise in it. The beach… the water was murky while we were there. There was almost no sargassum until the day it got quite windy and then there was a large mountain by the end of the day. There were cleaners raking and carting it away every morning, however, so it seems to be extremely weather-driven. There were many pelicans, both flying overhead and on an old wooden pier, along with dozens of tiny shorebirds and terns. We were able to walk extensively in either direction, but it is quite populated. Towels! This is the first all-inclusive Mexican resort we have visited (and we have visited 15+) that always, always had stacks of fresh towels in the towel cabanas by the pool and beach—and not just one or two, but loads. We were also given two towels nightly in our room. It was lovely not to have to fret about finding towels or a beach chair. There did appear to be some "seat saving" going on—given our second-floor balcony overlooking the pool we had a ringside seat—but it was limited to maybe 2 seats out of dozens and the pool concierge made it clear he would help us find a spot if we did not have one. This was a delightful change of pace from other resorts that we have visited. The food… six nights were nowhere near enough time to try everything and the food here was extremely good. We tried breakfast at the Lobster House (an excellent avocado and poached egg on English muffin), the healthy vegetarian options at Las Olas, and other days we had yogurt, coffees, and pastries from Aroma. We did try room service breakfast on our last day and it was disappointing. Aroma was fabulous. The ladies are lovely, there is an extensive selection of coffees, and they change the pastries throughout the day. We rather wished the ladies there did NOT remember us haha. The frozen chais are deeply missed by us. We ate at Lobster House for dinner (the lobster was nice), Basmati twice, Chez Isabelle, and Spice. We only had to wait once for a meal—a lunch at lobster house—and we spent those ten minutes at the Martini Bar and were alerted by the ERC app on our phone when our table was ready. Since we appeared to be going at peak times (the app tells you when they are busiest and if there is a wait, and yes we would double-check it for accuracy when we were seated haha), this was also top-notch. We are absolutely not drinkers of alcohol, although we enjoy a cocktail once a day. Excellence had some of the most beautiful and creative bar menus I've ever seen, and we ended up getting a drink to takeaway once or twice every day at the Martini Bar. They made gorgeous bellinis and drinks with lavender syrup and passion fruit. The bar tenders were very friendly and there was none of the awkwardness of "where do I stand and how do I get served?" COVID… booking our return COVID tests was quite simple, as was the process of taking the test. Results were back in three hours. I do not know how many guests were testing positive (we were negative), but the employees are all masked and cautious. The guests, however, are another story. Very, very few guests masked anywhere, including when entering buildings or sitting in the Excellence Club—and let alone while sitting on top of each other at the swim up bars, by the pool, or entering any of the restaurants to greet the host or hostess. Snorkeling is extremely important for me on a vacation. Finding a resort on the Mayan Riviera with good shore snorkeling is actually quite difficult. Our last visit was to Secrets Akumal and the snorkeling there was surprisingly disappointing, given the roped-off state of Akumal Bay and the general wind conditions while we were visiting. Therefore this time I was just looking for a place where I could easily access snorkeling trips. There is no good shore snorkeling at Excellence, but there is an excellent dive shop. I went out snorkeling with them three times to the reefs at Puerto Morelos and it was fantastic. Alex and Arturo are a lovely captain/guide pair. The soft corals and fans at Puerto Morelos are in excellent condition and there were many fish, along with some rays and far more barracuda than I would have liked. The visibility was excellent and it was not a difficult snorkel at all. There were also snorkel trips being sold by other providers on the beach, and one could have walked down to the town of Puerto Morelos. Overall, this resort was a total winner for us and we will absolutely be returning. It was seamless from start to finish, the service was excellent but unobtrusive, and the food and proximity to snorkeling was excellent.
amf1
Great experience
Reviewed 20 january, 2022
Would recommend this to anyone and everyone. Upgrade to the club excellence. It's worth every penny and is the extra touch that makes the stay! The staff is amazing. They make you feel right at home and are the most helpful friendly people.
marissagonzales12022
SNOOZEFEST & Bland Food
Reviewed 20 january, 2022
If you want to be bored beyond your heart's content and have your resort be an exact replica of a retirement home? Book here. The food here was extremely bland and very inconsistent from one meal to the next and one day to the next. Spice, lobster house for dinner, & Agave's chili were the most consistent and flavorful dishes. Las Olas has amazing quesadillas but I'm not sure how they're a daytime beach restaurant and want you to wear clothes? Even if you were there previously in your swimsuit, you could meet another employee and they would demand you wear clothes. Did not like that at all. So curvy women, beware of that. There's a nice pool with a swim up bar but they literally play elevator music. Not sure what that's about but that's a huge turn off. The only hot jacuzzi was by the spa, but be sure to not talk above a whisper because I guess people at this resort want to sleep 24/7 and think they're on their own private island where other guests are not allowed to have fun of enjoy themselves. Employees refused to turn up the other jacuzzi. Apparently it needed more equipment that the hotel did not have or want to fix. Unacceptable. The pool was also freezing and they refused to warm that up. Unacceptable. Rooms are extremely nice. The grounds are nice. Gustavo the bellman was nice. Corazu was nice. Antonio & Sixto & Ever are the BEST. He brought us drinks everywhere around the pool. Joel, best bartender ever. Pedro & Saul were amazing as well. Alejandra at checkout was not. She was rude and argumentative. I did not appreciate that. Overall if you want a quiet, low key and very expensive and sleepy vacation, book here. Ideally I would recommend this resort for people who hate lively music or loud music, people who wear robes to the beach, couples who want to nap their way through their honeymoon, couples on a babymoon, & new moms who need a break and want peace and quiet and to read a book & people who can't taste or enjoy bland food.
Kayla M
Going Back ASAP!!!!!
Reviewed 20 january, 2022
I wouldn't have left if I didn't have to. From the beautiful sites all around you to the constant attention of the staff I could go on for days about our stay here. 7 days to be exact, every day was a new adventure and something worthy of high praise. No detail was left unnoticed. And before I forget Frank the giant iguana in building 8 and his buddies Shirley, Diane and Paul were our daily greeters on the way to the beach and they served to remind us to relax and just enjoy the sun - like Frank. :)
akingwest