Grand Paradise Playa Dorada Beach Resort & Casino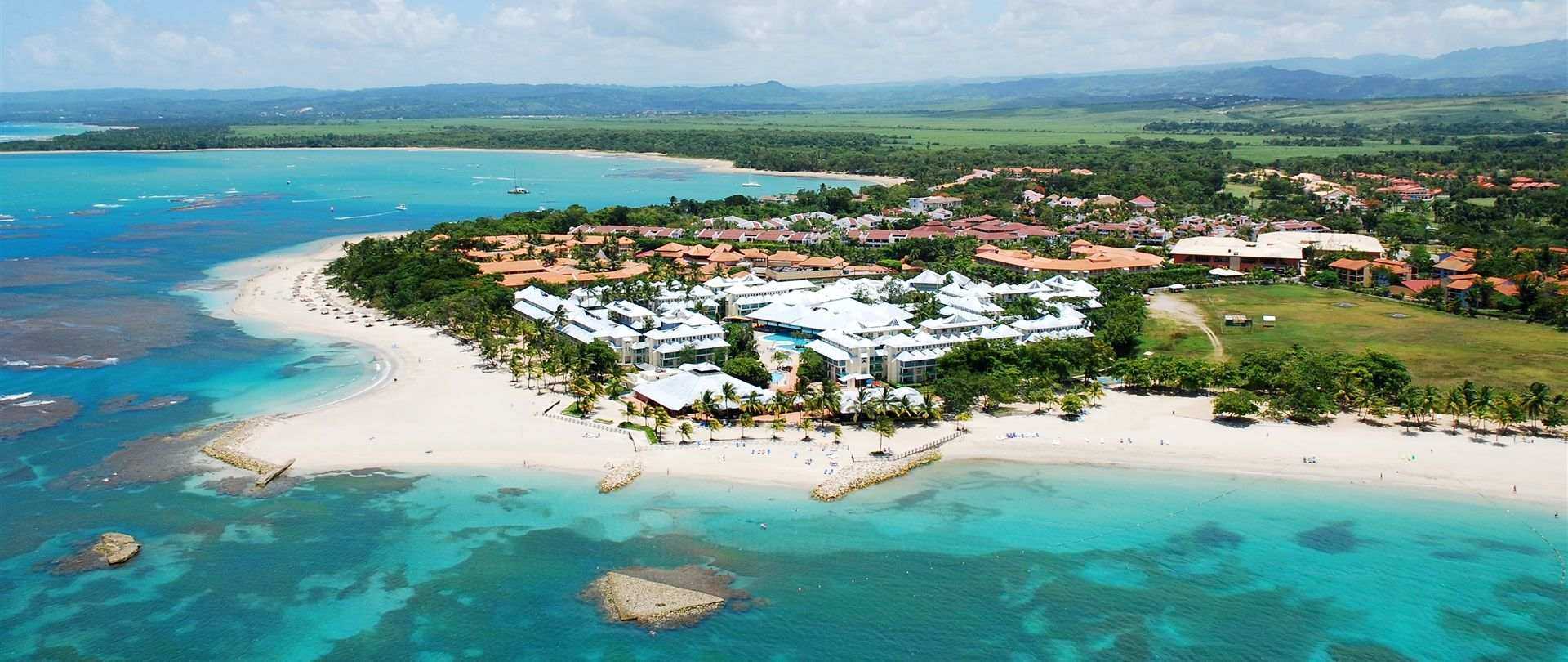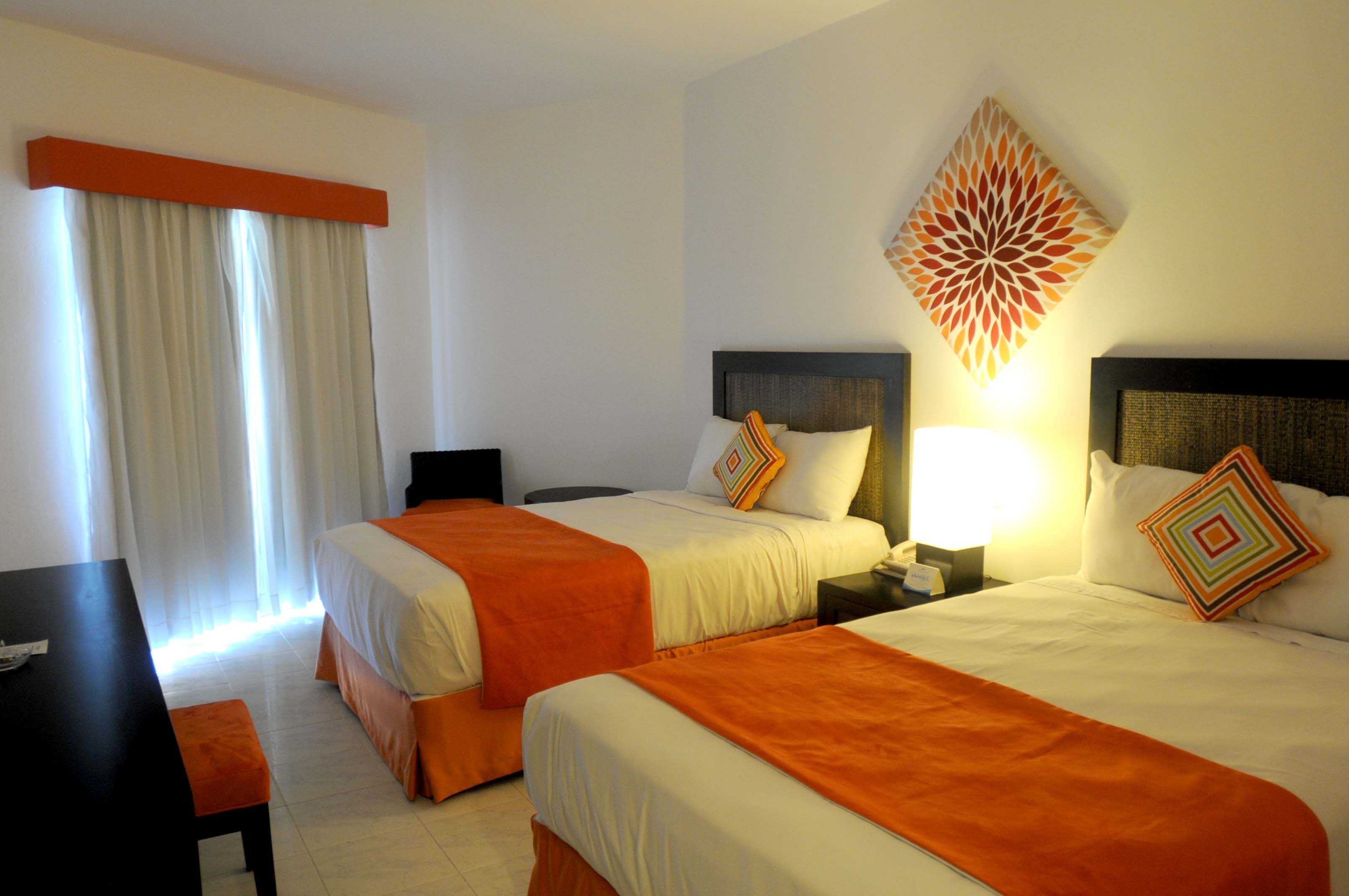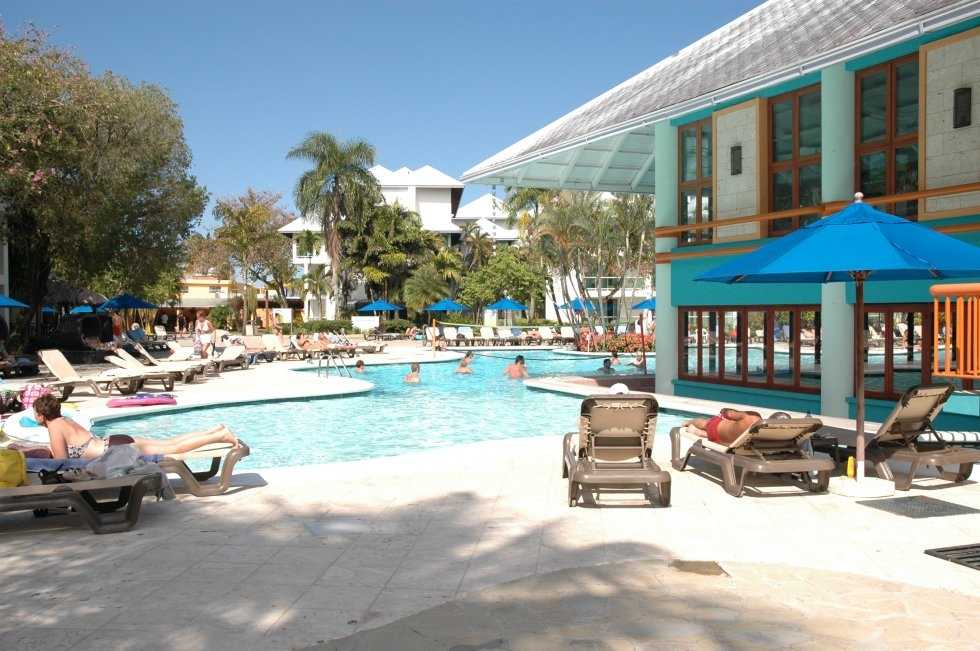 TripAdvisor Review
Based on 4745 review
See all
Quietly located directly beside sandy Playa Dorada, this hotel lies just a few minutes from a shopping centre. This hotel comprises 3 floors with a total of 436 rooms of which 363 are double rooms and 73 are suites. Amongst the facilities count a foyer with a 24-hour reception desk, a souvenir shop...
More details
Availability
Select the date of your trip
Select the date of your trip to check room availability.
Property Info
Quietly located directly beside sandy Playa Dorada, this hotel lies just a few minutes from a shopping centre. This hotel comprises 3 floors with a total of 436 rooms of which 363 are double rooms and 73 are suites. Amongst the facilities count a foyer with a 24-hour reception desk, a souvenir shop, 3 bars, a nightclub, an Italian à la carte restaurant and an open-air buffet and grill restaurant that lies directly beside the beach (both restaurants are air conditioned). Those arriving by car may make use of the hotel car park and garage facilities and there is a kids' club with entertain...
More details
Check-in starts at: 15:00
Check-out ends at: 11:00
Property Amenities
Guest rating
TripAdvisor
Travelers rating
Excellent

2146

Very Good

1266

Good

723

Reasonable

337

Bad

273
Travelers profile
Business

23

Couples

1313

Solo travel

196

Family

1539

Friends getaway

976
Scores Summary
Cleanliness

Location

Rooms

Service

Sleep Quality

Value
Unforgettable stay puerto Plata with my ❤️
Reviewed 27 april, 2021
It's was my first time visiting this beautiful part of Dominican Republic it was safe our staying , people were very nice the manager of reception Gibrann is doing great job since we are arrived is taking care of us we love our staying at grand paradise , I would like to thank Raul at the bar for his great service , thanks also to Alisa for her beautiful smile at the entrance of restaurant . See you soon .
samarunj
When potential meet the absence of process
Reviewed 25 february, 2021
We are in the hotel since 12 hours but already so much to say so here are our first comments. We did our booking through the official website. It said you can have free upgrade, early check in and late check out but employees at the reception are not aware, so we didn't have any of these while there were availabilities. When we arrive to our room there were 2 twin size beds instead of 1 king size as booked. Guys, when you see a couple arriving and if you have availability, give directly a king size bed instead of 2 small beds, that's seems logical, especially when you have a total of 80 guests in the resort + it was what we booked. Anyway electricity was not working on the room so we changed. For the second room we waited 1 hour before maintenance was able to open the door. Room looks and smell bad. Ac is not working, you can choose either between 10 degrees or no AC. Maitress of the bed is so old it's not flat anymore, same for the pillows. Wifi is not working well or not working at all. Dinner : no menu available, depend of the memory of the waiters. We know usually it's a buffet and because of the Covid you do A la carte but be reactive and creative. Print some menus, write it on a board, use QR codes, waiters do their best but for sure they cannot remember all. Preparation of the dinner was ok but quality of food is the worst you can find. Cesar celad with half of the ingredients, the other half looks from last week. Good point was the portion was so small that the agony was fast. Chicken, beef, salmon are probably the cheapest you can find here in RD so quality is so poor. At the bar we wanted a mojito which is a basic cocktail but hotel said that we need to pay extra charges as it considers as premium drink. Breakfast : writing or not, half of our order was wrong. Again no menu so waiters are not sure what they have. No process for them, they took orders of all the tables then bring it to the kitchen so first tables waited so long and probably kitchen received all orders at the same time that it took 1 hour for 2 omelettes. We ordered more food as the omelettes received were so small but after one more hour waiting we left the restaurant. So, so far catastrophic resort, employees are nice and do their best but with no means, no process, no management? And poor quality products. Even if the resort give discounts, it still didn't worth it.
etiennel733
Nothing is open, nobody here but Dominicans on weekends!!
Reviewed 15 january, 2021
Ok so I am always open/fair when I give my reviews. You can see a post a lot! This places website is misleading! The 1 and only option for breakfast/lunch/dinner is the open air beachside restaurant and is buffet style with minor changes daily or for meals. It is very very repetitive on the food. Serving beer out of bottles so they haven't even ordered standard kegs and such and only small plastic cups (which isn't out of the normal standard for some resorts). Room was supposed to be a Superior room with ocean view which I will post photos of. It is super super small, cramped and one person can barely walk between the bed/dresser. The bathroom had a toilet leak and made lots of noise when flushing. They had to fix my mini fridge but had to ask two times and came at midnight to fix (I did o.k. the time). Bed linens are super thin and decent, however, the bed pillows are definitely needed to be replaced. Bathroom towels are horrible!! Small and not always seemed to be very clean, "pool towel" system here which I never understood? I didn't fly here to steal your cheap towel! The room was in and stickers around room was a "Select" section but was ran out of this section due to not having the proper bracelet, an easy answer on how to get one would have been nice. Also it was empty for 2 days! So yes I was taking up so much room and causing issues by being the 1 person there?? Ridiculous, be smarter and offer ideas on how to change or since there was maybe 40 people at the resort, explain for future reference but allow the random small amount of people to use it with no issues! Servers/bartenders: staff in general: the were all great really! It's about the 1 thing the kept this a positive experience overall and not a 1 review. Everyone was helpful and nice and seemed very appreciative of tips, and I didn't see many give tips at all so I bet it's rough on them all now! The ocean areas were great, awesome views and beach area. Beware the "vendors" were allowed to sell which I get, but they all sat in chairs and all around me everyday so it wasn't always the most comfortable having 14 vendors chatting and sharing stories etc all day in the shade as you try to relax! Please fix this Overall if you get this resort around $50/per person when everything is open and running that would be a good deal, otherwise save your money. If you want to sit at the beach/ pool and be just your group this is a great time to go, but be prepared for crowded Thur-Sat as local Dominicans come in big groups! I love it but some people don't so just giving honest review. Try to learn some Spanish it will help you. I mix and mingle with the locals all the time and it can be a fantastic experience! Don't be shy! Thanks Grand Paradise but I will probably not return until regular operations are open and I am given "Select" status next trip, take care and stay safe!!
WillB334
**EXCELLENT** SUPER FRIENDLLY STAFF,** & MOST OF ALL NO COVID. DO NOT WORRY GO & HAVE FUN!!!!
Reviewed 13 january, 2021
We went for 2 weeks to Grand Paradise, and loved it. The water in the ocean was very blue, more than in past years. Now due to Covid the hotel is only 30% full and there was plenty of lounge chairs on the beach and by the pools. You feel like you have the hotel to yourself. But still enough people to talk to and have fun with. Just perfect. They are constantly sanitizing tables, bars, Even your luggage when you arrive and also the room was sanitized, as I could smell it . Oh so clean. You name it. They are really super clean and being ever so carful.!! All the staff ware masks and are tested to work there. And also the best part is the buffet is open air , so close to the sea, and plenty of room, when you eat, so no way can you get Covid. That salt air is so clean to breath in, and no one is hardly on the beach. Lots of SECURITY and very safe. Food: WOW GREAT!!!! Lots to choose from and wonderful . Meats, Chicken, Fish, and changed up with different gravy's & different sauces each day. So it is not the same thing each day. I was very impressed with the great level of food and Variety. Pasta was Excellent as well. Also they gave us all an upgrade with Select Club for Adults only with a wonderful bar and private pool. That made it so special. This was with Air Transat. The bartenders were so sweet and kind. They all work so hard and its important to tip them all. I feel so bad for the country , as the Covid numbers are not even as high as Canada and the US and they really need the business. I tell you I felt safer there than at home. This hotel has 2 beaches and the view of the mountains is so beautiful. I loved it and will go back for sure. Do Not be afraid of Covid. We travel a great deal and we find if your careful no matter where you go. Ware a mask when at home or on vacation. You will be fine. The Dominicans are wonderful people and go have fun and trust me. The fear of Covid will leave you when you put your feet in the sand. I cannot wait to go back.
Heather092
Wonderful Vacation - COVID-19 Safe - Amazing Hotel
Reviewed 26 december, 2020
Our vacation here from December 14th to 21st was phenomenal! The hotel had sit down meals for 4 days and on the final 3 they opened the buffet, with staff serving and physical distancing. There was a limited amount of people that could come into the buffet, masks had to be worn, sanitizer used before entering and it was all open air. The hotel was booked only at 30% capacity and we had the pool all to ourselves. Masks had to be worn in all common areas but you could remove them at the pool and beach, when you're with your bubble. They upgraded us to VIP for free, giving us access to two separate pools and bars. Internet was free. The flight there was more full than we would have liked but the way back was practically empty. We are very blessed to have gone away, our winter/covid blues were really starting to set in and this has become a tradition for us.
666mercedesb