Be Live Collection Punta Cana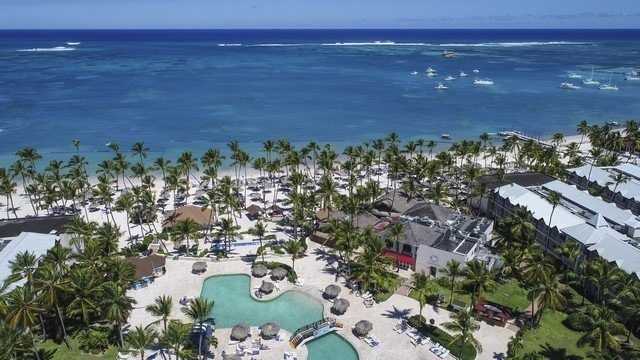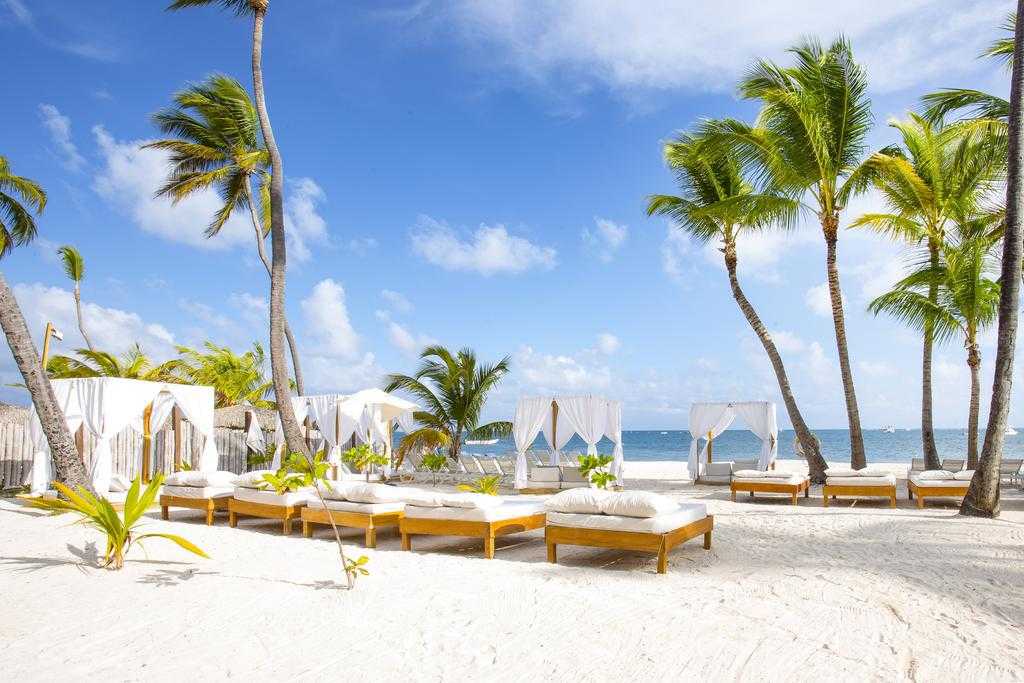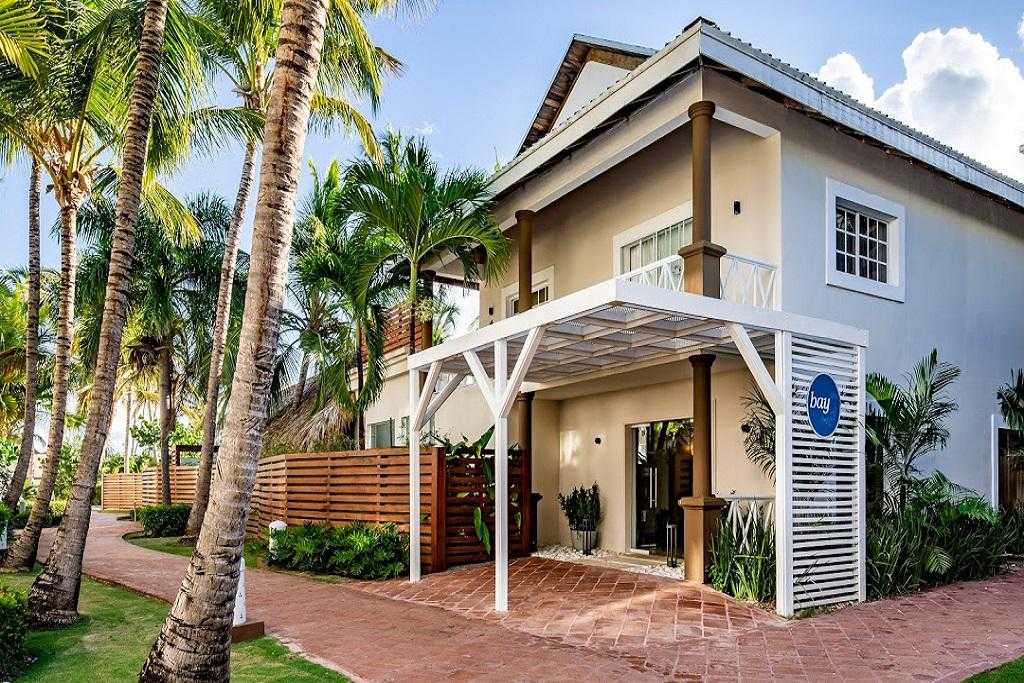 TripAdvisor Review
Based on 626 review
See all
Exclusivo 5 estrellas Todo Incluido de la República Dominicana. Es perfecto para disfrutar de unas vacaciones en familia, pareja, con amigos o simplemente de unos días de descanso. Cuenta con una zona de Spa y Casino. Contamos con la mejor discoteca del área Kviar Show, Disco & Casino
More details
Availability
Select the date of your trip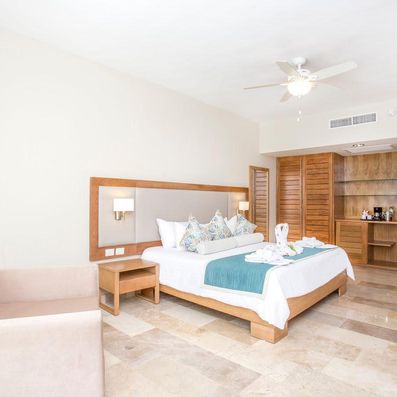 Superior Deluxe
Modern rooms with garden or sea views. One king-size bed or standard amenities. Maximum occupancy: 3 adults O 2 adults + 2 children....
See more details
Cancellation Policy
Amenities in this room:
Max 3 adults
Max 2 children -
by 1 years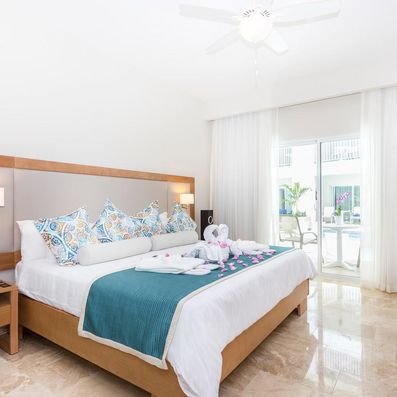 Superior Deluxe Swim up
Modern rooms with direct access to the pool from the terrace. Standard amenities. Maximum occupancy: 2 adults....
See more details
Cancellation Policy
Amenities in this room: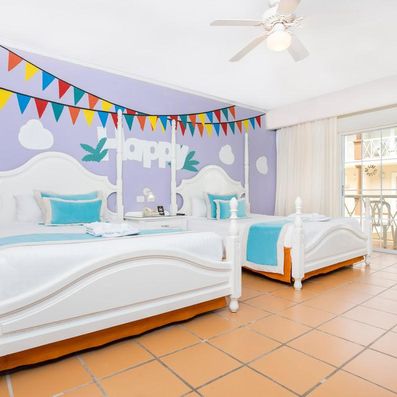 Family Room (Better Togheter)
Extends the room (42 square meters / 452 square pieces) with a view of the garden. It offers family decor and a king or 2 queen beds. Superi...
See more details
Cancellation Policy
Amenities in this room:
Max 3 adults
Max 2 children -
by 1 years
Family Junior Suite (Better Togheter)
Expands and modern room (44 square meters / 441 square pieces). It offers family decor, a king bed and a sofa bed. Superior amenities and ac...
See more details
Cancellation Policy
Amenities in this room:
Max 3 adults
Max 2 children -
by 1 years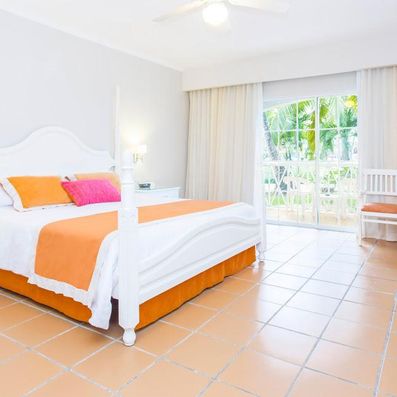 Deluxe
Rooms with garden views and standard amenities. Maximum occupancy: 3 adults + 1 child O 2 adults + 2 children...
See more details
Cancellation Policy
Amenities in this room:
Max 3 adults
Max 2 children -
by 1 years
Property Info
Exclusivo 5 estrellas Todo Incluido de la República Dominicana. Es perfecto para disfrutar de unas vacaciones en familia, pareja, con amigos o simplemente de unos días de descanso. Cuenta con una zona de Spa y Casino. Contamos con la mejor discoteca del área Kviar Show, Disco & Casino
Check-in starts at: 15:00
Check-out ends at: 12:00
Property Amenities
Reception services
Exchange
Food & Beverage
Pub
restaurant
Buffet Restaurant
Private Restaurant
Transport options
Pool Bar
Free Parking
Pool and wellness facilities
Pool
Outdoor Pool
Business Facilities / Facilities
Meeting Rooms
Family entertainment and services
Kids Club
Guest rating
TripAdvisor
Travelers rating
Excellent

346

Very Good

132

Good

50

Reasonable

31

Bad

67
Travelers profile
Business

3

Couples

290

Solo travel

38

Family

75

Friends getaway

112
Scores Summary
Cleanliness

Location

Rooms

Service

Sleep Quality

Value
SCAMS!!!!!
Reviewed 11 october, 2021
SCAMS hello everyone, I want to point out that I got ripped off by this hotel. I went there at the end of July with my boyfriend and this whole trip turned into a nightmare. We asked before we left if the beach did not have sargassum (algae that pollutes the beaches) and the person taking care of us (Nelson) did tell us that there was no sargassum. We arrive at night and in the morning when we wake up the surprise was the black sea filled with sargassum no one was swimming. Then in the hotel the staff sees you as a ticket and talks to you that to sell you things never a hello or a thank you. Finally we asked to shorten our stay to change hotels in order to try to really enjoy our vacation. We therefore have after several hours of negotiations to have our request accepted with a refund. We asked for a cash refund but the person told us they would refund after 2 weeks because it was not them who took care of it but their bank. We therefore accepted their trust and we still had to claim a contract that proves the sum that we are the hotel. the contract was signed and we waited 1 week, 2 weeks, 1 month ... we tried to call them back no one answered and when someone answered us it was to say sorry I don't mind that. It has been 3 months since the hotel owes me 1000 €. I got SCAMED. I want to post on the internet so that it doesn't happen to anyone else. BE CAREFUL THIS HOTEL IS A SCAM !!!
Relax26810723561
You don't get what you pay for!
Reviewed 11 october, 2021
The marketplace restaurant for the supposed exclusive 18 plus guests is not open, specialty restaurants can only be booked the day before and only one at a time, so you miss the first two days without this and must stand in line at 07:00 every day to book if something is available , I was only offered one of the advertised 6 speciality restaurants as the others were not open, go someplace else!
Ambassador174939
The bad reviews are not an exaggeration
Reviewed 22 september, 2021
Let me preface this by saying I rarely complain and my standards are modest. This has been the worst vacation I have been on and I am so pissed I wasted my vacation days and savings on this hotel. The food in the restaurants and buffet is not good, the fruit unrippened, the coffee burnt and forget about getting service in the buffet or finding a dinner sized plate. The chefs and wait staff are completely uninspired. The cleaning services are abhorrent, when asked to replace dirty linens and towels left in my room, they were replaced with dirty linens and towels. Also if you want anything done just go to reception and complain until you see it done otherwise it will not get done. Not every room gets the same things, some get slippers, some get a bar of soap, some get a stocked mini fridge, good luck trying to get all three. There is no hot water, warm and not warm enough for a bath. I spent extra for a room with a jacuzzi, complete waste of money. The shower system requires a manual and of course none is provided. None of the speed dial buttons works so save that little map you get on arrival for when you need to call and complain. You will be harassed all over the hotel by people selling you stuff or trying to do something for a tip. Both by hotel staff and the tour operators on the beach. Oh the ocen is currently unswimmable and the pools on the adult size are super dirty. I have not seen them cleaned once and the one time I went swimming I got someone else's hair caught in my hand and had to swim around grey bubbles of God knows what. Sidenote, I left a tip everywhere and speak spanish, even then my experience has been so negative I highly doubt I will return to the DR let alone this trash hotel. I though the reviews here were just nasty people exaggerating, I promise you they are not. So in summary the only good thing about this hotel is leaving it.
Michelle R
1
Reviewed 15 september, 2021
The resort was awesome Freddy was the absolute best in all aspects the master suite was glorious the swimming pool was breathtaking. The food not so much more geared towards the European crowd Beach was dirty
doubledeenice
An Honest and complete review
Reviewed 12 august, 2021
I think I would work my way and then down on this review. The number one thing was Ray or Rey (not sure how you spell his name) Ray was the BEST! He was extremely helpful with all our needs and accommodating and just honestly needs to be the face of this resort because he quickly turn a sour situation to a great one which kind of makes the bad part not so bad. He is amazing he assisted us with a proposal that went lovely! He just needs a raise and needs to be praised! Because of him I will consider returning. Check In was nice! The Adult only check in lobby was accommodating and dope! Our room was nice too! No complaints there! I did like the entertainment and the music through out was nice. I am Cuban so I do appreciate some good hispanic music now the only request would be more American top hits. The pools were dope and loved all the pool options! This place honestly is not covid friendly. First of all they ran out of masks for their guest and I just feel like if you are a resort then that should be complementary. Front desk at one point told me to walk outside the resort and buy some! Excuse me?!?!? One of the main things people say is do not walk outside the resort for safety and you except me to do that?!?! The restaurant does not used gloves and I thought that was odd. Now speaking of restaurants! Buffets both adult only and regular one Trash Trash Trash! I hated it so much that I kept trying to do UberEats so eventually I would just stick with fruit and I am a big guy who can eat and eats just about anything but the food was trash! The service of the front desk for the regular side was so poor. My brother had issues and I won't get into it so deep because that is his experience to write but one thing I did not like what they did was laugh at our face about our issues and then talk Spanish because they think we don't understand them and that is a big pet peeves of mine. I live in an area that is full of white hispanics so think a black man like me does not know Spanish! However I would never thought that would be the case in DR. And they would speak Spanish and talk about us bad to the point I had to respond back In spanish so they can just stop. I don't have names but my fiancé wrote their names and they shrug there shoulders and said they don't care. Last point they took a long time to provide extra stuff we needed for the rooms. PS those pics of the beach are lies! Beach was brown due to seaweed and it was horrible Overall if you don't care about the food and some of the rooms AC not working then book this hotel. The main reason why I give this a 2 out of 5 was because I had more negative than positive!
Qbano143