Holiday Inn Hotel & Suites Shenandoah - The Woodlands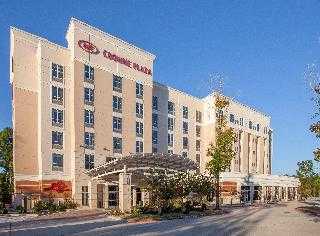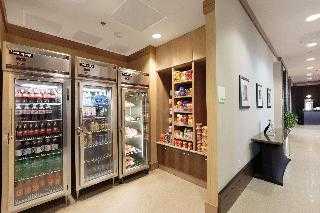 TripAdvisor Review
Based on 81 review
See all
This comfortable hotel is in Shenandoah. Business travellers will take pleasure in their stay at the hotel, which provides an atmosphere that is both productive and comfortable. Our business travellers will appreciate our location as we are just minutes away from many nearby companies, such as Exxon...
More details
Availability
Select the date of your trip
Select the date of your trip to check room availability.
Property Info
This comfortable hotel is in Shenandoah. Business travellers will take pleasure in their stay at the hotel, which provides an atmosphere that is both productive and comfortable. Our business travellers will appreciate our location as we are just minutes away from many nearby companies, such as ExxonMobil, Anadarko, Huntsman, and Southwestern Energy. With many local attractions and amazing amenities, the hotel is the perfect place to spend your vacation. There are also spacious work desks in every guest room, plus high-speed internet, and our hotel has a business and fitness centre, which will ...
More details
Check-in starts at: 15:00
Check-out ends at: 11:00
Property Amenities
Electric vehicle charging station
Guest rating
TripAdvisor
Travelers rating
Excellent

52

Very Good

16

Good

2

Reasonable

3

Bad

8
Travelers profile
Business

31

Couples

11

Solo travel

4

Family

22

Friends getaway

5
Scores Summary
Cleanliness

Location

Rooms

Service

Sleep Quality

Value
Warning!
Reviewed 4 december, 2021
Unless you want to be subjected to a poorly maintained hotel with substandard staffing that lacks maturity. My complaint of no hot water was met with scolding. For my frustration after having Been subjected to a long wait to check in, key programming issues causing a back and forth to the front desk with luggage in hand, light bulbs out, etc. Then having to take a cold shower because the hotel is having boiler issues. Just take your hard earned money somewhere that cares enough to employee staff that are mature enough to show hospitality. Because that is what the hotel industry is supposed to be.
Sheri D
Looking for another reason to return
Reviewed 24 october, 2021
This was the first night of a stay for a volunteer pupdog transport I was driving to Florida. I would receive the pupdog next morning to begin our journey. My journey had already begun as I had traveled from west TX that day. Since I volunteer my time and gas money to transport, I tend to spoil myself the night before and after the transport. This hotel was the perfect place to spoil myself. The location was great, the amenities were fabulous. I, a solo female, went to bar of Johnny's Italian Steakhouse in the restaurant for a drink and appetizer. The area was beautiful, the bartender friendly, the food was fabulous and I felt very comfortable. The room was equally amazing. Can't wait to return
HappySoloCamper
Wonderful stay
Reviewed 19 september, 2021
Pleasantly surprised by how good this hotel was for the price. Everything was remodeled. Free parking. The restaurant downstairs was good also along with the bar. The pool area was great as well. If you're in town, do not hesitate to stay here.
Bessca
Will stay here every time I'm in the area now!
Reviewed 31 july, 2021
I loved everything about my stay here! Cecil checked us in and was so amazing my teenage son said he is hands down the best person who has ever checked us into a hotel (we travel a lot). He was conversational and engaging beyond just getting us checked in. The restaurant staff was amazing too. I read reviews where a few people complained about rude stuff and I almost did not book this, but I'm so glad I did not believe them and took the chance. I will be staying here again the next time we are back in the area. The hotel was very clean. The bed was so comfortable (so we're the pillows) and the restaurant was so good! I honestly cannot think of anything I did not like!
Travelfor4Julians
"Yeah definitely latch your door!"
Reviewed 20 july, 2021
If you're going to stay here, make sure you lock the top latch on your door. My girlfriend and I stayed this past weekend, and at about 7am she heard a faint knock on the door. We were both dead asleep and it was so quiet that she didn't think it was our room. She also heard what she thought was a man's voice in the hallway. Then, whoever was at the door proceeded to OPEN the door (meaning they had a key to our room). Luckily, we had locked the top latch the night before so the door stopped before they were able to open it all the way. Whoever it is left after, because I got up and looked in the hallway and saw no one. We immediately called the front desk to let them know, because a) someone has a key to our room and tried to get in while we were sleeping, and would have if we wouldn't have locked the door and b) anyone else in the hotel could also be in danger if this was a person with bad intentions. The woman at the front desk told us that she would take care of it and try and figure out what happened, and she genuinely sounded concerned. We waited for a call back and never got one. We stayed up the rest of the morning worried and feeling unsafe. At about 11am the same morning, we went downstairs to the front desk to try to talk to someone about it. The same woman we talked to on the phone was at the desk and told us that she had called housekeeping and maintenance and had confirmed that it WAS NOT any of them, because they did not come in until 8am and 9am that morning. So she knew that it wasn't someone who worked there but still didn't call us to update us/do anything to make us feel safer? During the conversation, she also admitted that if someone comes up to the front desk and says they lost a key to whatever room, they DO NOT look up in the system to make sure that person is actually staying in that room. Meaning that anyone could walk in, say they lost a key to our room or any room, and be given one. That is extremely unprofessional and honestly concerning. She literally told us that that could've been what happened. Whenever we were about to walk away, she said "yeah, definitely keep your door latched!" and laughed afterwards. Nothing that she said gave us any peace of mind and she never once offered us any sort of help or offered to let us speak to someone higher up. We went back up to the room and we were about to leave for the day, and we did not feel safe leaving our stuff in our room knowing someone was walking around with a key to our room. We went back downstairs and requested to change rooms (which she should've offered to us from the beginning, in my opinion), and she responded "oh yeah, good idea. I guess I would want that too" and let us change rooms. We had to literally ASK to change rooms to help us feel better and safer in that hotel. We were never once offered any sort of help or guidance. She just continually would tell us that it was a "mystery to her" and that it definitely wasn't housekeeping/maintenance. I'm just so appalled and concerned about the way that this type of situation is handled at the Crowne Plaza Shenandoah. Not only did we not feel safe and have nothing done about, every single person at that hotel could've been in danger and apparently no one cared. Also, there is a container on the front desk with a sign near it that says "please leave key here". That is where everyone is supposed to leave their room keys. That also seems unsafe to me, especially because I observed two times during our stay where the front desk person left the front desk for a few seconds/a minute or two to do something/check on something outside. We called after our stay twice now and still have not spoken to a manager. The woman at the front desk when I called today honestly seemed confused as to why I was still calling. I am just so taken aback at the lack of professionalism and the lack of care for their guests.
T7133VPnicholasa