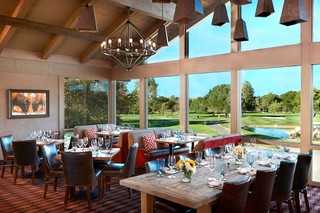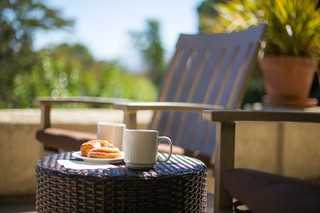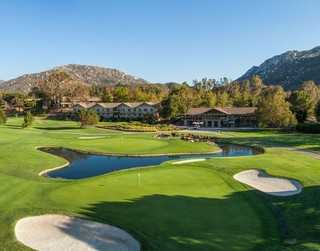 TripAdvisor Review
Based on 1145 review
See all
More than 300 years ago, the Luiseno tribe gave the name Temecula, or "Sun Shining through the Sea Mist," to a land of lush valleys and rolling hills, inland from the Southern California coast. Today, at the heart of the region's ageless beauty, is this outstanding property. With spacious guestrooms...
More details
Availability
Select the date of your trip
Select the date of your trip to check room availability.
Property Info
More than 300 years ago, the Luiseno tribe gave the name Temecula, or "Sun Shining through the Sea Mist," to a land of lush valleys and rolling hills, inland from the Southern California coast. Today, at the heart of the region's ageless beauty, is this outstanding property. With spacious guestrooms and extensive conference facilities, this peaceful retreat is ideal for relaxation, play and meetings. Whether travellers' stay at this hotel takes them no further than the golf course, or out exploring the surrounding area, plenty of entertainment options await visitors. With 27 holes of champions...
More details
Check-in starts at: 15:00
Check-out ends at: 11:00
Property Amenities
Food & Beverage
restaurant
Pool and wellness facilities
Pool
Outdoor Pool
.
Reception services
Luggage storage
Guest rating
TripAdvisor
Travelers rating
Excellent

484

Very Good

296

Good

149

Reasonable

105

Bad

111
Travelers profile
Business

86

Couples

503

Solo travel

27

Family

202

Friends getaway

201
Scores Summary
Cleanliness

Location

Rooms

Service

Sleep Quality

Value
Open your billfold, lower your expectations
Reviewed 23 october, 2021
Wow, what a disappointment given the $500 per night price tag. Sparsely appointed, very very dated. Should have been refreshed two or three times since the last time this place was decorated. A lot of honey laminate, broken furniture. In fact an entire section was broken out of the TV cabinet. The last time I saw so much vinyl was in the hospital, more than 10 years ago. The curtain rod was broken with the finial missing. The room was on the road, and so loud that you might need earplugs. Nothing quaint about this place. However the staff is very kind. And there was a good sized TV.
KELeaf
Windy and Whimsical Wedding
Reviewed 13 october, 2021
The cabin room was clean, but the carpet was dated and stained. The bed and pillows were very comfortable. My nephew's wedding was so beautifully arranged on the grounds. The property was so green, however; it was such a windy and a bit cool outside. The front desk staff were very nice and professional. The wedding staff were professional and the wedding went on without a glitch. The wedding area and the decorations made things look so whimsical. Our stay was relaxing and so much fun! Other than the dated carpet and torn screen on the sliding screen door I have no other complaints. I definitely would recommend Temecula Creek Inn for a wedding venue. What a beautiful location!
doriscooper1960
Amazing experience!
Reviewed 12 october, 2021
What can I say! This place will forever hold a special place in my heart because I married my college sweetheart there last week! This resort is beautiful and very cozy! They took great care of us the whole time we were there! Our wedding manager Cara was fantastic and really helped my wife out every step of the way! I can't wait to go back. Thanks again guys for everything!
Gabriel O
Not worth the value - definitely not a 4 star hotel
Reviewed 11 october, 2021
My GF and I stayed the night on a Sunday night and were not impressed at all. We had a hard time sleeping the whole night and were very disappointed with our whole experience. We booked this stay expecting a 4-star hotel experience but were extremely let down. Drive Up Experience Driving up through the golf course was actually nice. But as you get closer to the lodging area, you'll see that the Inn has a "Motel 6" feel with parking spaces right next to the doors. The outsides of the building are outdated and could use some work. Staff Experience Driving up to check in, the staff are nice enough and will answer any questions you have. During our check out, they were kind to us as we discussed our stay experience how we were unhappy and tried to make it right within their power - thank you, staff as you are the only good thing to happen to this place. Room Experience (MOST IMPORTANT) Our room was clean and spacious but that's all I can say in a positive light. The shower water would rapidly go from hot to cold to hot again in very quick succession. NOISE - There was a high pitched sound coming from the wall the whole night which made it hard to sleep. THE WORST thing about our night was that we could hear EVERY STEP our upstairs neighbor made. This happened to be at 2:00am - 3:30am. We were not happy at all because we couldn't sleep! It's not like the neighbor was jumping around - they were literally just pacing from one side of the room to the other. The building is just SO OUTDATED that I question the structural integrity of the place. It was incredibly frustrating to not be able to sleep for 1.5 hrs during the middle of the night. Also, the walls are paper thin! We were able to hear the conversation from our next door neighbor - we could hear literal words, not just a muffled voice. BED - the bed is terrible. It felt like they hadn't changed the mattress in 20 years. Imagine sleeping on a broken bed spring bed with a 20 year old college futon cushion as your mattress. It was hard to find a comfortable position to sleep in and the next morning my back hurt. I'm an athletic 30 year old male and have never had back problems so I was quite surprised. NOT A 4 STAR HOTEL - their advertising is misleading It's so disappointing to be excited about trying out a 4 star hotel experience, only to get a Motel 6 vibe. That might even be a diss to Motel 6 as I've had better room experiences with Motel 6. There are 3 star and 2 star hotels with better experiences than this. I cannot believe they can advertise themselves as a 4-star hotel with what we saw and felt. Food Experience The food was actually really good. I recommend the fried calamari, wings with bourbon rub, and any salad they offer. The staff graciously comped our food once we told them about our experience since they couldn't do anything about our booking (I booked through the CapitalOne portal - third party). Tl;dr - not worth the money or lack of sleep. I wouldn't even stay if they offered free nights because sleep is more important than that.
JQuirk2015
I was somehow disappointed with price/cleanness
Reviewed 29 september, 2021
So the price for a night was $505. The property is really big and whimsical. The greeting from the front desk was great, the lobby looks beautiful. I was expecting the rooms to be like the lobby but clearly they are getting old, especially the carpets. The very good surprise and that pleased us very much is that they have l'Occitane en Provence bath/shower products. So that made up for the look of the room. The pool and Jacuzzi were dirty and needed the vacuum robot to clean the bottom. The surroundings of the pool and jacuzzi were also dirty, painting is almost gone. It definitely needs to be freshen up. It was around 4:15/30 when we got to the pool and there were no more fresh, clean and dry towels. We had to ask twice for some clean dry ones. Isolation in the room is not the best. It was very humid at night and we all got cold. Finally, staff knocked at our door at 9:00 Am but we were still sleeping, then they came back again at 9:30 AM. We had to ask them to not come back before check out. It was our first time. And for the price we paid, we won't go there again, especially because for the same $/night, there are 2 other places with spotless pool and more comfortable room. That being said, the bed were comfy and we slept well.
Aura B