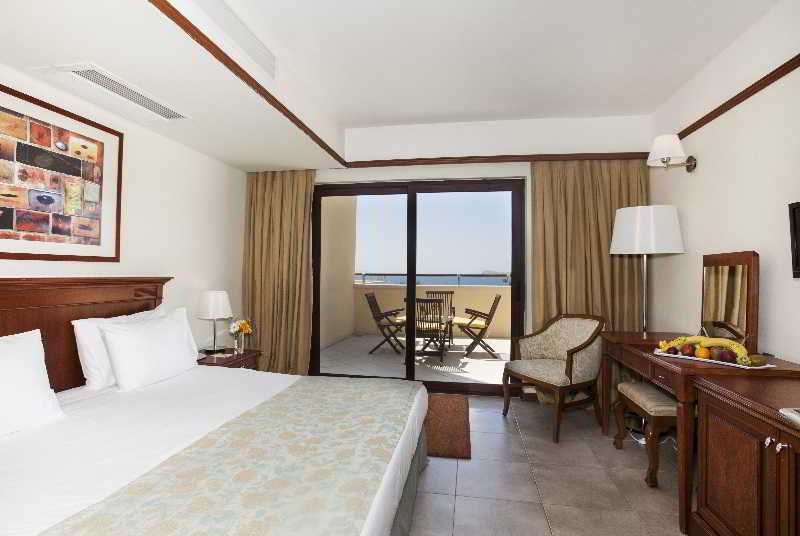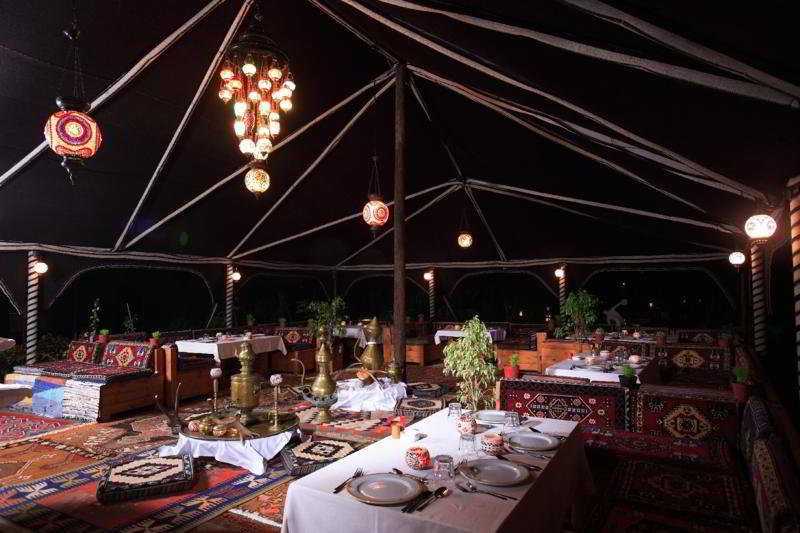 TripAdvisor Review
Based on 1397 review
See all
This hotel is located right by the beach in Turgutreis on the Bodrum peninsula. Guests will find the nearest restaurants, bars, links to public transport and shops all 1 km away in Turgutreis and the town has a weekly market. A large and modern complex, it consists of 2 hotel buildings set in 30,000...
More details
Availability
Select the date of your trip
Select the date of your trip to check room availability.
Property Info
This hotel is located right by the beach in Turgutreis on the Bodrum peninsula. Guests will find the nearest restaurants, bars, links to public transport and shops all 1 km away in Turgutreis and the town has a weekly market. A large and modern complex, it consists of 2 hotel buildings set in 30,000 m² of grounds. With a conference hall and facilities for business, the resort is an excellent choice for leisure guests, offering family friendly facilities in a great location by the beach. Amenities include a main buffet restaurant and variety of a la carte, a choice of bars, entertainment and re...
More details
Check-in starts at: 15:00
Check-out ends at: 11:00
Property Amenities
TV
Towels and bed linen
TV
TV
Concierge
Concierge
Luggage room
Luggage room
Towels and bed linen
Towels and bed linen
Concierge
Towels and bed linen
Gym
Clothes dryer
Garden
Garden
Clothes dryer
Towels and bed linen
Concierge
Spa
Concierge
Bikes available
Towels and bed linen
Gym
Concierge
Towels and bed linen
Concierge
Gym
Towels and bed linen
Elevator
Reception services
Concierge
Concierge
Concierge
Guest rating
TripAdvisor
Travelers rating
Excellent

637

Very Good

350

Good

193

Reasonable

118

Bad

99
Travelers profile
Business

11

Couples

462

Solo travel

24

Family

575

Friends getaway

162
Scores Summary
Cleanliness

Location

Rooms

Service

Sleep Quality

Value
Great time at Sundance
Reviewed 23 september, 2021
My wife and I stayed at Sundance from 9/16-9/23/2021 and had a really good time. We arrived early in the morning (6:00 am) and couldn't check in until a 11:00. It wasn't a problem since we had breakfast and rested. Our room had a nice view and could see the ocean and the mountains. I suggest you ask for a room away from the pool if you want peace and quiet at night. The room was clean and functional and was maintained daily. We even received a complimentary fruit platter with a small bottle of wine....nice touch! We slept with sliding door open since the weather was really nice at night... keep in mind that Turkey is a Muslim country and they're morning, afternoon and evening prayers over loud speakers. If you're a light sleeper, keep the doors closed in the morning:-) It was generally quiet at night after the night time entertainment shows, we only heard the occasional cat fight. The staff was friendly and helpful. We had great service from the dining room staff. They smiled and got us everything we needed from the food, silverware and drinks. We never felt pressured to tip them...though we did tip Beesheb ( spelling) because he really took care of us and spent time helping us with the Turkish language. On that topic, I would suggest you take some time to learn a few phrases like hello, good bye, thank you...etc. I got the impression they appreciated the effort. We also got excellent service from the bar staff near the pool. Orhan was especially attentive and friendly and made sure to always say hello whenever he saw us. He took good care of my wife and I during our whole stay. Job well done Orhan! The food at every meal fantastic...seriously! We ate at the main dining room area that was near the pool that provided a buffet style menu. All meats from chicken, beef were prepared with the right amount of seasoning..a variety of fish was also served at every meal ( the sea bass was especially tasty). They had a large variety of fresh salads, fruits and vegetables to choose from...all were fresh and very good! A special thanks goes out to the pastry chef for all the lovely desserts...we had Baklava every night. During our desserts my wife loved the Baklava more than me:-) We also had a few meals at the bar which was also very good. The menu was smaller (pizzas, burgers, wraps..etc) but was equally as good. We spent most of our time on the beach. The weather was really nice during our whole stay. The first few days and our last day spent was a little on the windy side but still plenty warm. The sea was very clear ( and could even see small fish) and cool. Once you jumped in the water it was fantastic. The first few feet of the beach and the sea bottom was overall rocky. If you have some water shoes..bring them. It really wasn't that bad once you got used to it. We made a few trips to Turgeties for some shopping which was only a 15 minute walk from the Sundance...the walk was along the beach line so we could always see the ocean and the other hotels in the area. If we have one negative about the trip is seeing a lot of trash during our walks and excursions during our stay. It did take away from the overall experience and that is the only reason I'm giving a 4 star rating. OK...back to our trip. The shops had everything you wanted from shirts, dresses, tourist stuff and for my wife... handbags/purses. My wife got 2 Louis Vutons, one Michael Kors, one Guci and one bag with a face of cat on it. We'll get the cats later on... If you go shopping, keep in mind that all prices are negoitable. Its perfectly ok to offer a lower price...if its reasonable they will take it. We also went on a boat trip for 1/2 the day ( Captain Jacks). It was overall a good experience where went to different locations to swim. A basic lunch was provided during the trip but you had to pay for beer, chips and soda if you wanted them. The crew was friendly. Make sure you go during a calm day. One of the highlights of our trip was the cats. Each hotel seem to have their own cats that would come out during meals. On a side note, cats seemed to have a elevated status in Turkey ( and other Muslim countries as well). It's ok to feed them. We especially bonded with some kittens that were located at the One More Day Hotel just a five minute walk from the Sundance. In fact, after every meal, we would walk down and give the kittens a few pieces of meat. It was a highlight of the day:-) At night Sundance would have various activities by the pool starting with a few kids songs then progressing into live bands and other friendly activities. We found the music during the day to be pleasant while at night it was louder and more dance oriented. The animation team was excellent! They did a lot of the morning and afternoon activities such as yoga and water aerobics. The guys also did a fire show during one of the night sessions. They did a great job on connecting with people and getting them more involved on their trip...if they wanted. Nice job fellas! Finally, the unique aspect to a place like this is the amount of people from different cultures and countries. We counted up to 12 different languages that were spoken. We also had many interactions with them....we met Katriana from France on our boat trip, a local named Farook which worked at the One More Day Hotel that we spoke to every day, we played table tennis with a lady from Turkey, came across a couple of ladies from Ireland on a walk and a baby name Lanka from Serbia. It goes to show you that we have much more in common than we have differences. This is a trip that we created a lot of great memories with very few bad experiences and will probably go back again in the future. Here's a tip....if you're an American, you'll need a visa to enter Turkey...make sure you get the visa online. I made the mistake of waiting to get it in Turkey. Since we arrived in the early morning the visa station was closed and we had to wait 60 minutes for him to arrive. Normally, this would be a problem but we were part of a tour and they had to wait for me to get it. Oh well, another learning experience with international travel
Eric W
They don't give a sh*t!
Reviewed 19 september, 2021
Asked at the check-in for a quiet room, so we can relax and get some sleep in the evening/morning because we needed that. They told us that "the room will be good". It turned out that we got a room right over the pool/animation area which is extremely loud until 24 o'clock. We closed the balcony doors, but they aren't soundproof at all. In the morning, about 5 o'clock we got woken up by a couple next door which was getting really loud and annoying for about half an hour. It was so loud as if they were right with us in the room, because our two rooms were seperated with a door right next to our beds. The beds were also two singles instead of one double and the mattresses were hard as a brick. In the morning we begged them to give us a quiet room, but they said "there is no room left, come back tomorrow morning". The Hotel was about 70% full so we don't know why there were no rooms left. The next evening with the annoying neighbors and loud music went by, no sleep at all again... and again we begged them for another room and they told us again "there is no other room free, maybe tomorrow". In the meantime we heard from other guests similar stories, but the Reception didn't give a sh*t about their guests. We ended up staying 12 nights in the same room and didn't enjoy our vacation as we hoped for in a so called "5 star hotel"..very bad experience. Overall very dirty and neglected rooms - 2 stars maybe Staff in the Lobby and Lobbybar - very rude and condesending Staff in the main restaurunt - very friendly, helpfull and always smiling, but some of them were asking for tips and touching their phones and than grabbing food with the bare hand and putting it on your plate. Food was good and great variety. Animationteam is very good during the daytime, but they can't pull a better review for this hotel. The beachfront was the best in the area. Would not recommend!
johndL5605MJ
Bad
Reviewed 8 august, 2021
Really bad, Rooms were dirty, food was cold and actually disgusting. I don't even want to talk about the workers!! So rude and disrespectful, i never saw them smile! Btw the alcohol was litterally hand sanitazer, ugh nasty. Don't go.
3elmat
3.5 - While there is room for improvement, it was still a lovely stay.
Reviewed 19 july, 2021
My husband and I did 10 days, 9 nights here from July 5-14. I was somewhat skeptical when I first read some of the reviews on here declaring that it was definitely not a 5 star hotel, and while I see why they may have made those comments (a bit on that in a moment), I don't think it took much away from the overall experience. As you can see in the pic I've attached, there were a few areas that clearly needed to be maintained in the resort. It wasn't uncommon to see a fading sign, chipped paint, and some rust in some parts. This contributed to it looking slightly run down here and there. However, they were usually in places that weren't often frequented, so it honestly didn't bother us too much. The rooms, dining and snack areas, beach and pool were all very clean and frequently tended to. We particularly liked our room (606) since the quieter pool was right at our doorstep, and was one of the rooms closer to the beach and main pool. Note: make sure whatever room you book isn't too close to the main pool, as they've music blaring from there till the wee hours of the morning. We could hear it from where we were, but it wasn't loud enough to bother us. Being all inclusive, you've access to their extensive options served at breakfast, lunch, and dinner. Not to mention, they've an afternoon and midnight snack time for you to grab some grub outside the main meals at no additional cost. The bar is also open throughout the day to make sure your thirst is always quenched and you're kept boozy if that's what you want! There is also a pool table for you to entertain yourself just behind the bar area. On top of that, they've in-resort activities for you to join in throughout the day. During my stay, we participated in yoga, water aerobics, and water polo. I also saw some of the guests dance alongside of what they called the animation team, who were responsible for organising these activities. At night, they also have live music for you to enjoy over a drink by the pool. Alternatively, if you want a day out, you've the option to book a boat trip with Jolly Turs that will bring you swimming to spots such as Meteror Beach, Camel Beach, Wishing Cave, Akyarlar, and a spot they call Aquarium. Depending on who you ask, it's 130 - 150 TL a person for the day. The first guy quoted us 150 TL, and the next time we enquired, another offered it at 130 TL. There is also a tour agency just in front of the hotel called Turgutreis Tours for you to have a look at. For those of you looking to book water sports, there's a place at your left when you exit towards the beach. We only enquired for the parasailing (700 TL for 2), but they've jet skiing and more to offer as well. For the most part, the service was exceptional. The staff at Sundance are very quick to respond and extremely friendly, especially the guys at the bar. I do think some of the ladies serving the buffet could be a bit more welcoming, however, as they often looked very bored to be there, and to tend to you. Another comment I have to add in regards to the buffet is how you're not allowed to get the food by yourself and must have it served to you by the attending staff. While I understand they've done this for their COVID measures, I do not understand how they can have multiple sections without staff and not expect the guest to start piling the food on their plates by themselves. This was often the case in morning. You would see lines of people waiting to be served food, but no one there to hand it to you. In these instances, I've seen staff at other sections with no one there stand and just watch. They would only intervene and start tutting once someone took it upon themselves. If they don't want this to happen, they need to make sure that someone is always there. In regards to the buffet, we most enjoyed when they prepared an entire section of seafood. However, this only happened once the entire time we were there. I'd highly recommend that they make this happen more often, since it was such a hit. The prawns, for instance, finished within the hour. Another thing to note would be the reservation of sunbeds. The resort has a sign for guests not to do it, but unsurprisingly, they do and there's no one to regulate it. I've seen many guests throw their towels and other belongings over the chairs and not return for hours, especially on the beach. During our stay, we've seen the beach fully 'booked' before 7 am. If we weren't out as much as we were, this would have bothered us a lot more but it definitely isn't fair. Expect to wake up a lot earlier to grab a spot. Overall, we enjoyed our stay. Despite the areas of improvement, we liked our room, the food, the organised activities, pool and beach, and how the majority of the staff were very friendly and responsive.
jaytclarke
Wouldn't rush back
Reviewed 27 june, 2021
The hotel is in a good location with a private beach. We were moved to this hotel as our original booking with love holidays was closed due to low customer numbers and the pandemic. So love holidays moved us to this hotel on arrival. First of all they tried to put us in what I can only imagine was the check out spare room for customers who had late check outs to shower in! It was right behind reception and very basic. So I asked to be moved to another room and they moved us to another room which was still in the main lobby area but bigger. The food was horrible!!! The only time we ate in the hotel was breakfast and lunch at the restaurant by the beach. The first night there we went to dinner in the main buffet restaurant as soo. As it opened as we had just arrived and checked In and I was given cold greasy lamb!!! How is that possible it should have been hot and fresh as they had only just started serving. Which led me to believe the were serving leftovers from lunch. We walked straight out and into town to eat. The spa was excellent and we really enjoyed the Hamas and my husband was cured from his frozen shoulder in 3 days after doing physio here in London for 6 months!!! Beach is lovely and it's a 10-15 min walk to the harbour and market. Lots of choice for eating out and we around eating and drink out every night for about 40 for two adults starter, mains and beers/g&t!!!!
browngirl06