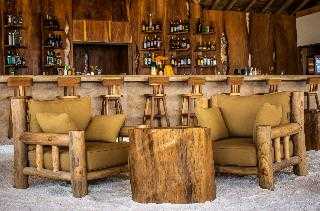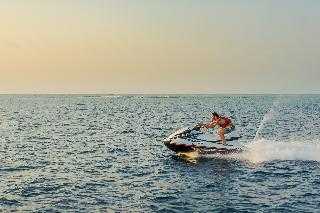 TripAdvisor Review
Based on 1074 review
See all
You & Me is a private, rustic and romantic island, in a beautiful, untouched corner of the Maldives. A world away from the stresses of everyday life, You & Me is the place to relax, curl up, and spend some quality 'us time'. A brand new, 5-star resort, You & Me is located in Raa atoll, northern Mald...
More details
Availability
Select the date of your trip
Select the date of your trip to check room availability.
Property Info
You & Me is a private, rustic and romantic island, in a beautiful, untouched corner of the Maldives. A world away from the stresses of everyday life, You & Me is the place to relax, curl up, and spend some quality 'us time'. A brand new, 5-star resort, You & Me is located in Raa atoll, northern Maldives, just 20 minutes by speedboat from Ifuru domestic airport, or a 45 minute, scenic seaplane ride from Male' international airport. Adults only island, targeting couples, honeymooners and friends, the resort is a quiet, relaxing retreat, far away from other hotels. There are a total of 109 guests...
More details
Check-in starts at: 15:00
Check-out ends at: 11:00
Property Amenities
Reception services
Concierge
Guest rating
TripAdvisor
Travelers rating
Excellent

924

Very Good

87

Good

28

Reasonable

17

Bad

18
Travelers profile
Business

7

Couples

607

Solo travel

35

Family

48

Friends getaway

42
Scores Summary
Cleanliness

Location

Rooms

Service

Sleep Quality

Value
Quite good, but could be better for the cost
Reviewed 2 december, 2021
To start off with, I got a pretty good deal as I bought a voucher over a year ago for the resort. I had to rebook a couple times as Covid issues of course stood in the way. I was very excited to visit, and had been dreaming about it for some time. With the couple cancellations I had to make, I ended up having no one to bring with me so it was a solo trip. The process was pretty straightforward after landing in Male. One your way out with your bags, someone is holding a sign for You&Me. They escort you to the float plane ticket counter and get you on a bus to the float plane dock. Took about an hour then off on a Canadian made Twin Otter float plane which was exciting. They are actually old, but the airline has the largest fleet in the world now of these old aircraft. After 40 minutes in the air, we landed at the resort. You have someone assigned to meet you who is your contact for your time at the resort. Mine was fine, but he had so many rooms to look after that you don't get much time with them. In the lobby, you are served a refreshing drink, and the passport copied etc before you are taken on a gold cart to your room. My room type was called Dolphin with Pool. Was nice room, a good walk from the eating areas. While the ocean is right outside your window, and in my case right under the room, I ended up using the small pool I had quite often. The bed was a little firm, so I asked my room attendant if he could make a little softer which he did with a few more mattress pads. My deal came with what is called Half Board, meaning breakfast and dinner were included. Lunch I was on my own. You can upgrade that to Full Board or All Inclusive, but as I don't drink it wasn't worth it for me and it turned out that was a good decision. The food.... Any baked goods/cakes/breads etc are all made in house on the island and are very good. That was actually my favourite part of the food at the resort was the bread and the cakes. The breakfast was pretty much exactly the same every day... some menu items and a buffet for breads and juices. The menu items were very much so so. After you ordered them it took forever to arrive, and when they did they were often barely warm anymore. I believe there was slowness with the prep and with the wait staff to bring the food to your table. This wasn't occasional, it was 7 mornings out of 7. Menu food is slow and not that great. I tended to go right away to the buffet for croissant, bread and a few other pastry items they had with fresh juice/smoothies they made. Those were much better than the menu items in my opinion. Even though Maldives is a muslim country, they did offer bacon but it was not very well cooked and very oily. Alternative was chicken sausage which was rubber. Again those 2 items were from the menu and as you can tell I wasn't impressed. For lunch I often ate at the Italian restaurant as they make a great pizza which compared to the other food at resort was reasonably priced and tasted great. They brought a wood fired pizza oven from Italy and even the food they burn in it comes from Italy. There are a couple other lunch choices as well with the Green carpet restaurant i think it was called and the Japanese Teppanyaki for $120 US hehe. I ate a couple times at Green carpet for a burger, but every time I ordered it well done, it came partly rare so ate more at the Italian place. I had one lunch at the underwater H2O Restaurant as well. They have windows where you can see fish underwater. The idea was cool, and the meal was served in courses and was quite fancy, but was the kind of place you would go once to try it and that would be that. There wasn't much at least at lunchtime of any big fish. No sharks or anything, just little ones. Expensive as well, but I guess worth trying it once. For dinner, The main restaurant Sands, Italian and Japanese were open most nights. You need to book anything other than the Sands. I had Sands a few nights, Italian a couple and Japanese once. The Italian was good most of the time. Japanese wasn't bad, but part of the draw is the show that the chef does for you which was fun. The food was ok, but the chef was fun guy. One annoying thing was the constant need to sign for your meals and there was always a tip box on the receipt. You would think that at a place that is as expensive as they are to be there that tipping wouldn't be a thing, but it is, so just be ready to tip for everything. Most of the staff was very good and attentive to serving you. My room attendant that made my bed and cleaned the room was very good and I gave him a good tip at the end. They come by like 3 times a day to keep things in shape. Would I go again? At regular prices I wouldn't as I just don't think it is worth it. Maybe it would be different if I had someone with me as I did when I first booked, but still I don't think the regular rate is worth it for what you get with mediocre to good food. The breakfast was my least favourite mealtime there just because service was so slow for anything cooked, and anything cooked when you did receive it wasn't very warm and was just ok. I am not one to just complain, when something is good I point it out too. I guess I just maybe expected a little better on the food side than what they offer.
Daniel P
So far, the best vacation of my life!
Reviewed 29 november, 2021
I was at this resort last week and it was probably the best time of my life so far. Both the accommodation, meals and staff were amazing. The experience of having lunch or dinner underwater makes this resort a favorite destination. This experience surpasses all expectations we had until we got there! It´s amazing! Special thanks to all those who accompanied us during our stay in Shinaz, Abdulla Anish and all the super professional staff. Were fundamental in making the week unforgettable.
Ribeiro1981
Relaxing Maldivian resort with good overwater villas
Reviewed 28 november, 2021
My wife and I enjoyed our recent stay at You & Me. The island on which the resort sits is great. It is surrounded by beautiful blue waters, has lots of good beach and lounging areas, and even at full capacity (all 109 rooms were filled when we were there), it never seemed crowded. In addition, the island is secluded from other resorts and occupied islands, which is not always the case for other resorts that are nearer to Male. We stayed in a Manta Villa, in room 311. The Manta Villas are large overwater bungalows, with two rooms sharing a common wall. Despite the shared wall, the Manta Villas are very private. Their overwater decks, which are large, include a high dividing wall between the adjoining Manta Villas, two lounge chairs, a table, and two patio chairs. You can climb down some stairs and a ladder to swim or snorkel directly from your room, and there is a freshwater hose to rinse off above the platform to the ladder. The bathrooms open up both to the bedroom and the deck, so you can access the shower from either, which is a great feature, especially when you return to your villa, wet, from swimming or snorkeling. The rooms are immaculate, well-furnished, and include two bedside nightstands with power ports, a coffee-maker, refrigerator, two robes, two life jackets, two large golf umbrellas, a pair of slippers, and a useful beach bag that may be kept by resort guests on departure. No power adapter is needed as the outlets are designed for multiple plugs and offer several USB ports. The rooms have a modest selection of live TV channels and a decent selection of free on-demand movies. The wi-fi signal in the rooms and across the entire resort is strong. In-room laundry pricing seemed reasonable. In addition to the lovely island and great rooms, the resort's best feature is its staff. The staffers are friendly and hard-working. For example, the housekeepers work tirelessly from morning to night, regularly cleaning and servicing the rooms at least twice a day and changing out towels. On arrival, every room is assigned a private host who is available via WhatsApp to help with dinner reservations, excursions, PCR testing for the return trip ($85 per person, swabbing on site, results available the following morning), and other logistics. Our package came with half board. Breakfast is always in the main beachfront restaurant, The Sand, and it has plenty of choices from multiple stations including various benedicts, a large bakery spread, salads, plenty of fresh fruit, oatmeal, fresh juices, and coffee. We were able to get our fill at breakfast most days, skip lunch, and wait until dinner to eat again. Dinner can be taken at The Sand, an Italian restaurant called La Pasta, or the teppanyaki restaurant, The Rising Son. La Pasta and The Rising Sun require reservations for their two daily seatings because they don't have a lot of tables and most guests are only able to get one reservation at La Pasta and one at The Rising Sun during their stay. That wasn't a big deal because The Sand was good and had a nice rotating nightly four-course menu along with regular staples you could choose as an alternative to the menu du jour or to mix and match. La Pasta was decent, but not great — we liked the lasagne and tiramisu, but the rest of what we had there was forgettable. The Rising Son is basically a 12-seat Benihana clone with a charismatic chef. The resort's underwater restaurant is H2O. The food there was good, but not spectacular. At 6-meters underwater, H2O is more of a novelty, but it's still cool to watch reef fish swimming in front of you while you eat. We were glad to take one meal there, which was included in our package, but wouldn't pay the steep prices to eat there (or eat there a second time) if the one lunch wasn't included. The paid excursions offered by the resort are pricey, although we weren't pressured into taking any. Snorkeling equipment, on the other hand, is free and good quality — pick up a snorkel, mask, and fins at the watersport center on your first day and return them before your last day. Sea kayaks and stand-up paddle-boards are also free to use. The snorkeling is decent, although much of it is over dead or broken coral. ***A tip: the best snorkeling with the highest concentration of reef fish is at the rock-piles across from the restaurants, so be sure to swim over there.*** Currents can be brisk at times, although not too difficult to traverse for decent swimmers. The resort also offers a large-scale chess board and a billiard table; the felt on the one cue stick on offer needs to be replaced and the table wasn't in the best of condition, but it was still playable. The seaplane transfers cost $420 round-trip per person, but that's par for the course for the Maldives, and the 40-minute seaplane ride each way is a good sightseeing trip in its own right. You & Me has a designated representative to meet guests after clearing customs and immigration at Male Airport and to shepherd them through the process for transferring bags, getting to the seaplane terminal, and catching their seaplane flight. On return, the process is repeated in reverse. On the last day, you can lounge around the resort, take a shower in the pavilion in between the resort's bar and La Pasta, and/or sit in an air conditioned lounge that is next to the reception area before your return seaplane transfer.
cal776
Loved it
Reviewed 27 november, 2021
We stayed for a one week on the HB package, and we loved every minute of it. From the minute you are met at the dock, you are taken care of by the personal assistant (ours was Shifak - great and easy-going guy). The communication is handled by Whatsup. The island is quite small but surprisingly we found some things to to keep us occupied. The diving and snorkeling is highly recommended - I particularly enjoyed the diving (felt like being in the National Geographic special). We stayed in the Manta Overwater villa which was very enjoyable - the view of the water in the lagoon was amazing. It does get windy here as the wind howls at night, but it's manageable. The food was great - from the breakfast to the dinner, the abundance of choices is astounding. I loved the attitude of the staff - always with the smile on their faces. One guy was particularly funny (Ahu - he should be a comedian). the H20 restaurant was absolutely incredible - I thought it would be cheesy, but it actually turned to be quite a cool experience. Seeing the fish swim around you while you enjoy an excellent 3-course meal - how much cooler can it get? Overall, we had a great time here and would wholeheartedly recommend the stay here! It's a pure paradise!
goshan
Flook
Reviewed 26 november, 2021
We had an amazing time at this resort. The staff was very attentive and the chef Udaya prepared special meals for us thanks to the bartender Ganesh. The bar staff specifically ( waleed) endured the drinks were flowing all the time. Dinner staff(Mae) did excellent job in ensuring all our request were covered.
Fooflookflook