Coast Vancouver Airport Hotel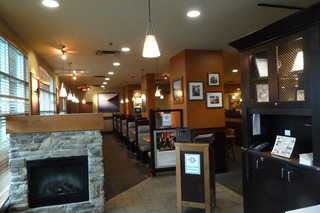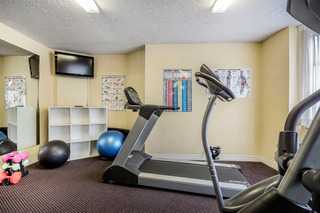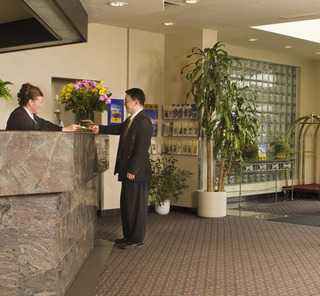 TripAdvisor Review
Based on 815 review
See all
This delightful hotel enjoys a great setting in British Colombia, and is conveniently located just a short distance from Vancouver International Airport. Guests will find themselves in close proximity to a number of the area's main attractions, including VanDusen Botanical Garden and Queen Elizabeth...
More details
Availability
Select the date of your trip
Select the date of your trip to check room availability.
Property Info
This delightful hotel enjoys a great setting in British Colombia, and is conveniently located just a short distance from Vancouver International Airport. Guests will find themselves in close proximity to a number of the area's main attractions, including VanDusen Botanical Garden and Queen Elizabeth Park. This wonderful hotel invites guests into the charming surroundings of the interior, where elegance and splendour are sure to delight. The guest rooms are splendidly appointed, and come complete with modern amenities for added comfort and convenience. Guests will appreciate the extensive choic...
More details
Check-in starts at: 15:00
Check-out ends at: 11:00
Property Amenities
Reception services
Concierge
Guest rating
TripAdvisor
Travelers rating
Excellent

236

Very Good

204

Good

158

Reasonable

100

Bad

117
Travelers profile
Business

99

Couples

255

Solo travel

115

Family

163

Friends getaway

52
Scores Summary
Cleanliness

Location

Rooms

Service

Sleep Quality

Value
Disgracefully Mismanaged and Disorganized
Reviewed 12 november, 2021
This hotel caused us massive stress. Basically because they apparently change their name once a month. It is no longer called "Vancouver Airport Hotel." It is now called "Best Western." However, they sent us a confirmation email with the name "Hotel West Signature", which is the WRONG HOTEL. You would think this is a detail they could get right – their own name. They also sent us an email saying we could call for a shuttle from the courtesy phone at the airport. BUT they did not bother to clarify WHICH hotel we were supposed to call. The courtesy phone at Vancouver Airport did not list Hotel West Signature on their list of hotels to call. Their confirmation email did not give a phone number. We could not find their land line phone number because Google is so confused by them, so we had to take a cab. We asked the cab driver to take us to Hotel West Signature. He had never heard of it. So we gave him the address from the confirmation email. The driver bought us to a shabby looking hotel with a new cloth sign saying Best Western. "This is your hotel," he told us. "No, it is NOT," I replied. "We are not staying at a Best Western. We are staying at a hotel called Hotel West Signature." Then we drove around in circles in the rain, trying to figure out where the Hotel West Signature was. My wife and I, and the cab driver, were trying our best to stay calm, but getting a bit snippy with each other. We very nearly had a car accident. Eventually we managed to understand that the cab driver was saying that the Best Western was in fact at the address we had given him, so therefore it must be the right hotel. So back we went to the shabby hotel. I asked them if we had a reservation, and found out that we did. In the meantime I had to apologize to the irate cab driver for getting snippy with him. It was not his fault. The fault lies with a totally useless hotel administration who change their name and do NOT BOTHER to change their letterhead on their email, so that the poor hapless customer literally does not know the name of the hotel they are going to stay in. ALL OF THIS could have been prevented if someone took 5 minutes to change their email so that the name on the confirmation email matched the name on the physical hotel. And then they compound it by telling you to phone for a shuttle, BUT DO NOT BOTHER to tell you in the email WHICH HOTEL YOU SHOULD PHONE. We STILL do not know what you should call for a shuttle from the airport. I asked them about it, and they just looked blank. They said that they did not know if the courtesy shuttle sign had been updated, and did not know what they were listed as. It seems that no one actually knows what this hotel is called, including the workers. If you Google the address, it comes up as The Coast Vancouver Airport Hotel. The cloth sign outside says Best Western Plus. In the email confirmations, it is called West Signature. In all my life, I have never seen such a shoddy mess of an excuse for a badly run hotel. And the final straw? We battled to find our room because it was un-numbered. Who ever heard of a hotel room with no number on it? The staff said they are rebranding and don't know what their name is yet. THAT IS NO EXCUSE for making your customers' lives so stressful. Also, they advertise that they have a gym, but when we visited, they said it was closed for renovations. The room was not pre-heated when we arrived, and was quite cold. The internet worked well, which surprised us. Also, the internet password is printed on the room key, which is convenient. The room was clean, and had the correct configuration that we had requested. Very basic, but comfortable enough for one night. The Cable TV was pretty good. The only restaurant option is a White Spot. You get 10% off with your room key. It is located right in the hotel, and the food was fine. Don't believe them when they say it is "in a regional park." That is utterly inaccurate. You are located directly on a very busy major road (SW Marine Drive). Luckily, we were on the non-road side, so the room was quiet at night. The shuttle is excellent, once you can figure out how to catch it. The driver was careful, and very polite and friendly. Definitely the only reason to stay in this hotel is the convenience of the shuttle. They even let us use the shuttle to go and get our COVID-19 tests at the airport, and then come back again. So that was a big point in their favor. The check-in staff were polite but unfriendly. I suspect that is because when we came in, my wife was distraught, and I was furious. They took absolutely no responsibility for causing our distress with their shoddy mess of communications. Not a word of empathy, and certainly not a hint of an apology. I actually think they were incapable of understanding that misrepresenting the name of your hotel in your email communications, and failing to give vital information about the shuttle phone number, is extremely disruptive for your guests, and utterly disrespectful of them. I would rather sleep on a chair at the airport than ever use this hotel again.
joegD7084NT
Smelly and shabby
Reviewed 25 september, 2021
Nice staff but the Coast Airport Hotel is not nearly as nice as the photos would suggest. It's actually pretty run down and not in the best area of town. The rooms had been renovated at some point in the past year or two but the quality of the renovation was very poor. Looked like a 12 year old slapped one thin coat of paint on the walls. In the bathroom you could see the brush strokes clearly with the old paint showing underneath. The room also smelled like wet dog and was super humid. After about an hour I figured out that the carpets had recently been shampooed which was great but they hadn't dried yet so it was a pretty uncomfortable, humid, smelly night for us. Luckily we only needed a place to lay our heads for one night as we were off to an early flight at YVR the next day. Not very relaxing though. Not recommended.
Wanderer696241
not the best experience
Reviewed 23 september, 2021
Not a great location. Very busy and noisy. Forgot something in the room-called the same day I checked out and they could not find it. Was very disappointed. As the item was not of value but it just meant a lot to me. I would not recommend it when you travel with family.
thecastaways2021
You get less than what you paid for
Reviewed 19 september, 2021
Horrible experience overall. From late and problematic shuttle service (30 minute wait when front desk tells me just 5 minutes and check engine light making a constant beeping sound), to terrible hotel aesthetic (Walls were peeling, elevator trims were falling off, Room paint was peeling, bad odor, noisy AC unit), I would no suggest anyone to stay in here unless it is revamped
Alvin W
good
Reviewed 11 september, 2021
I had a really good stay i dont know why this needs to be 200 words or why im getting so many emails regarding this but i would reccomend family and friends to stay here as well the room was good kept clean and was a good price nice and close to the air port thankful for the shuttle service
devoncleghorn7