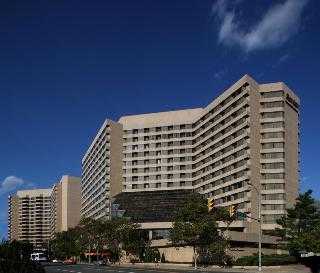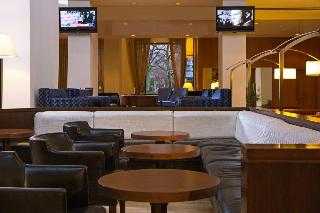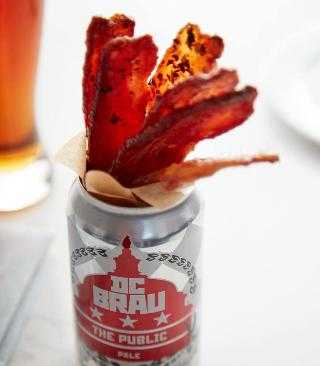 TripAdvisor Review
Based on 296 review
See all
Across the river from Washington DC and with a towering presence in Crystal City, this stylish hotel is surrounded by Arlington's best shopping and dining. The Crystal City Metro stop cis situated at the hotel's doorstep, allowing guests to reach the best museums, monuments and attractions of Washin...
More details
Availability
Select the date of your trip
Select the date of your trip to check room availability.
Property Info
Across the river from Washington DC and with a towering presence in Crystal City, this stylish hotel is surrounded by Arlington's best shopping and dining. The Crystal City Metro stop cis situated at the hotel's doorstep, allowing guests to reach the best museums, monuments and attractions of Washington DC and the surrounding area. This business hotel offers exceptional accommodations, luxurious amenities and impeccable service. The large and air- conditioned rooms feature beautiful décor featuring sleek bedding on the double or king-size beds and cutting-edge comforts, the hotel is perfect fo...
More details
Check-in starts at: 15:00
Check-out ends at: 11:00
Property Amenities
Reception services
Concierge
Guest rating
TripAdvisor
Travelers rating
Excellent

172

Very Good

74

Good

29

Reasonable

10

Bad

11
Travelers profile
Business

125

Couples

30

Solo travel

22

Family

69

Friends getaway

10
Scores Summary
Cleanliness

Location

Rooms

Service

Sleep Quality

Value
Hotel not ready to give a good guest experience
Reviewed 21 january, 2022
I stayed at the Crystal Gateway in mid-January 2022 at the height of Omicron. I have stayed at this hotel for leisure and for a conference previously and enjoyed it because of its location to restaurants, a mall and the metro (underground at the hotel). I returned because my stay had always been pleasant. I did make several phone calls before arriving to confirm the airport shuttle and the way to gain access, and the protocols that were being observed for COVID. I arrived at the airport and called for the shuttle and was told that it only operated on the 1/2 hour. Me and my companion were the first at the station and by 20 minutes in a multitude of people arrived all waiting for the Marriott shuttle, Hilton, and Hyatt came several times while we waited. By the time the small shuttle arrived there was literally a pushing rush to get to the door first. A flight crew member (who had arrived some time after us) walked to the driver side and got the driver to agree to take all six of them first. At this point I was irritated and did not feel like arguing to get on with on so I caught an Uber. When we arrived at the hotel the line to check in was to the hotel doors, there was one person checking everyone in and it took some time to get the desk. I quickly learned that the hotel was completely understaffed, at the desk, at the restaurant and at the little hotel market (they had the front desk staff running that in between trying to check in guest). There was also a conference happening and it felt like the hotel was overrun. The only concession to COVID was mask wearing (many people heartedly engaged) there was no social distancing in elevators so they were packed full, there were not many with actual masks I saw a lot of bandanas and gators. Housekeeping was only available if you requested it. The rooms have been updated to a more modern look and the bathrooms have only showers with dual shower heads. The toilet is tucked behind a wall for sem-privacy. The room was nice and the beds were ok for comfort. There was also an armless chaise by the window that was equipped with blackout curtains. I was there for four nights and during two of them I was awakened by guests partying in the hallways and slamming doors that I attribute to the conference. I had never previously had any noise issues at this hotel. The hotel has a fitness room but no pool or jacuzzi. The biggest benefit to me this trip was the location. There was no outstanding service, no ease of check in or check out. There was only one person there at check out and she was extremely grumpy, she was busy working at the market, then her computer didn't work, we really felt like we were inconveniencing her, and she abruptly demanded our keys and I think realized how brusque she was being because she then launched into how bad of a morning she was happening. I was happy leave and did not leave this trip with good memories of this Marriott.
whimsical_n1
Water and lighting would be appreciated
Reviewed 10 november, 2021
After a very smooth checkin (helps to be one of the metal-level elites), I went up to my room. While somewhat quiet, it overlooked a major thoroughfare. My advice below would be to insist on a different direction. The room lacked two things that even a Holiday Inn Express would have: lighting and water. If you wanted lighting, you had to walk around the room turning on lamps, and even then, you'd think electricity was being rationed. As for water, no complimentary water and none for sale. So I figured I'd just dirnk some from the sink, but there weren't any cups. The rest of the stay was good enough. The bed was comfortable and the thermostat got down to 63, which is my sleeping temp. (Many hotels stop at 65 or higher.) The food varied in quality from horrible convention food to good-enough burgers and a turkey club a la carte. Once again, water seemed to be at a premium. I had to use a beverage coupon to purchase it at the conference itself, and when I did eat at their walk-in restaurant,getting a refill took quite an effort.
OOBonomist
Excellent Experience!!!
Reviewed 24 october, 2021
My family and I stayed at this Marriott for 30 days and the staff and location was excellent. They treated us like family. They were always so kind, friendly, and took really great care of us. Especially, Yared, who works in the front. He was the first person we met at the entrance of the hotel and he set the tone for an amazing stay. He treated us like we were truly part of his family. He provided us with directions countless of times and made recommendations for restaurants in the local area. We were truly grateful for his Kindness and welcoming spirit. I would like to also highlight the following employees for the superior customer service that they provided to my family and I. Deleslie from the M Lounge was phenomenal!! She gave us great service with unparalleled dedication to our specific dietary requirements and provided several recommendations that accentuated our stay in the DC area that we were truly grateful for and will always cherish. Next, Antonia from the house keeping department. Whenever she cleaned our room it was always immaculate!!! The value of her work was solely reflective from her passion of her performance. I was so impressed by her dedication to ensure a healthy and cleaned room that I often requested her services throughout my stay. Additionally, I would like to also recognize Jose Fernandez at the front desk. From the day we checked in, until we left, he was always kind, professional, and hospitable. Lastly, Ms. Keisha Ellis, the hotel assistant manager was very welcoming, personable, and worked well with the customers and her staff. For example, due to unforeseen circumstances, I was unable to pick up a birthday cake for my family's birthday and she coordinated with one of her staff members and made it possible. There are countless other employees who made my stay memorable and I would also like to Finally, I would also like to thank the following employees for all of their hard work and efforts during our long stay: Sylvia, Cynthia, Gloria Menjivar, Loretta, and Altoro. We have traveled the world and have stayed at many Marriott hotels and I can truly say the employees from this hotel have certainly left an impression on my family and I. Their kindness, attention to detail, and work ethic is incomparable. It's really hard to come across employees with more than 10 years with that kind of drive and joy for their work. We are Titanium Elite members with over hundreds of stays. We love this brand and have grown accustomed to a certain level of standard and service. This hotel didn't disappoint. We highly recommend the Crystal Gateway Marriott and look forward to returning.
blessed1102
Consistent quality
Reviewed 8 october, 2021
I have stayed here several times recently in advance of weekend football games. This is an older property but has been nicely renovated. As a Marriott Ambassador level customer had access to the M Club Lounge which had a very good breakfast and access to coffee/soda/snacks throughout the day. The gym is well equipped with all machines working as well as audio visuals. The restaurant/bar had longer hours than most hotels post Covid. There is a shuttle with frequent service to DCA. I have stayed at multiple hotels by DCA and this one has been my best experience.
Connector761797
Worst Marriott Ever
Reviewed 29 september, 2021
I have spent literally hundreds of nights in Marriott hotels over the past few years. This was by far the worst. The mattresses on both beds were badly broken down, making it impossible to lie flat. The air conditioning didn't work; the fan blew but without cooling. I called and was told a maintenance person would be up to look at it. No one ever showed up. The coffee maker was broken. The shampoo and conditioner dispensers were empty. I expect better from Marriott.
Goldilocks130