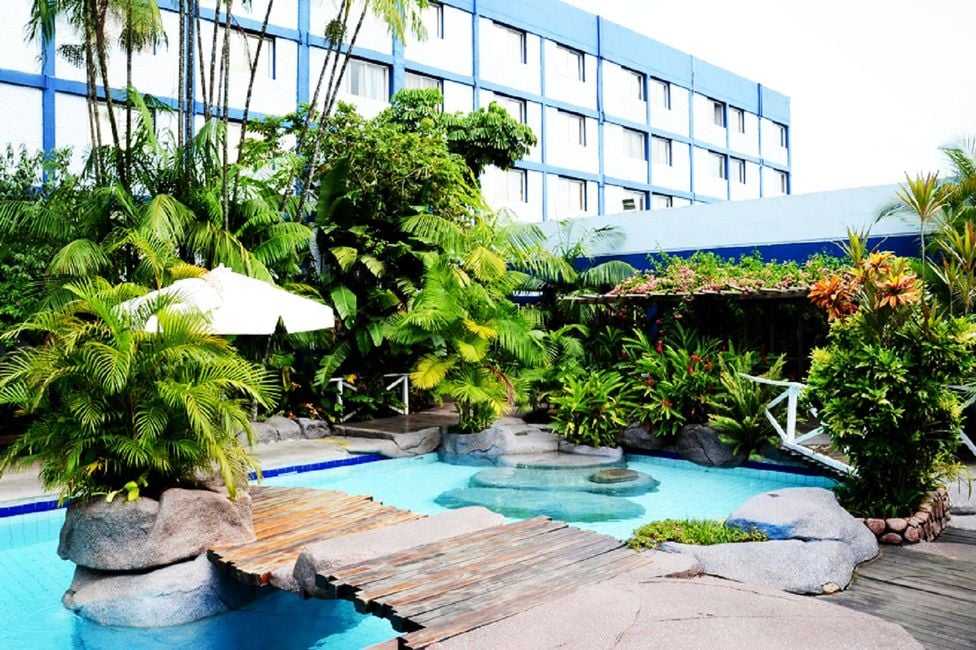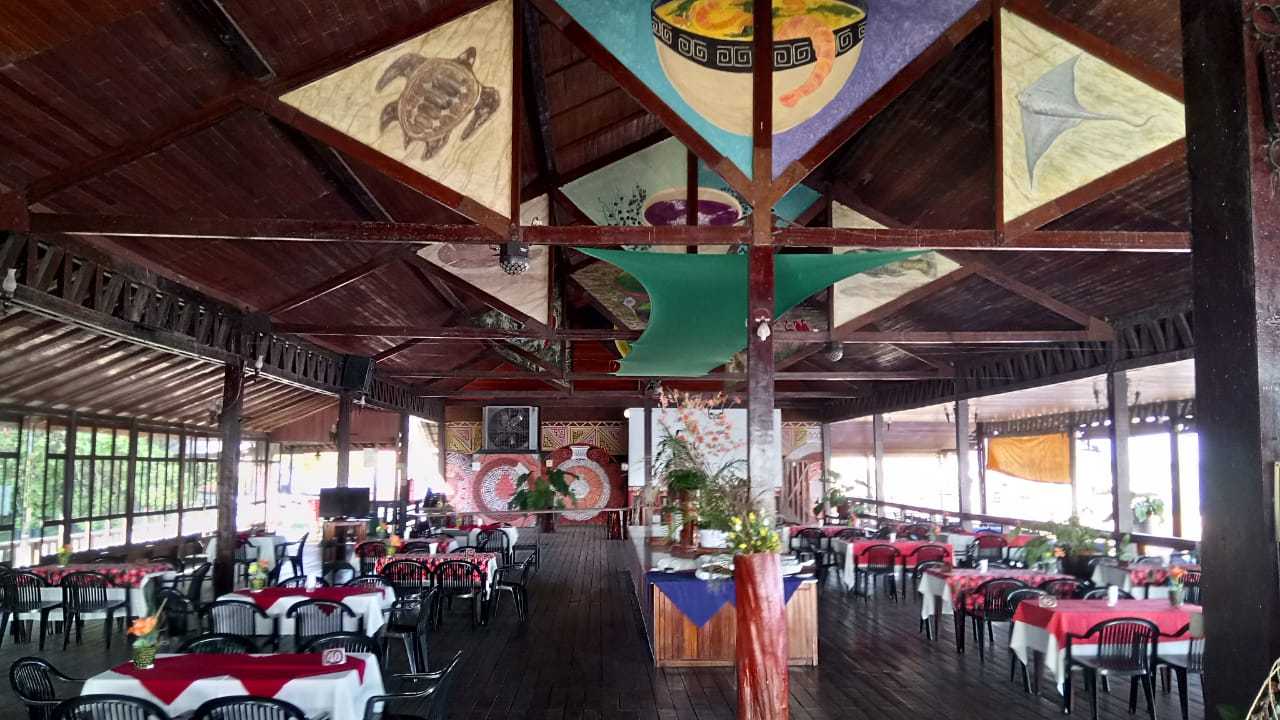 TripAdvisor Review
Based on 376 review
See all
Hotel as margens do rio Guamá com restaurante regional e ampla área verde. Com piscina e cascatas.
More details
Availability
Select the date of your trip
Single Standard
According to availability. Bed for 01 person...
See more details
Cancellation Policy
Amenities in this room:
Max 1 adult
Max 1 child -
by 5 years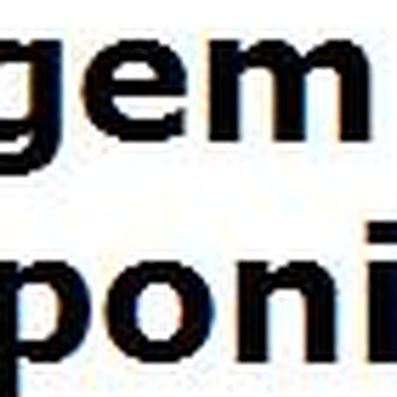 Duplo Standard
According to availability. 01 double bed or 02 single beds...
See more details
Cancellation Policy
Amenities in this room:
Max 2 adults
Max 2 children -
by 5 years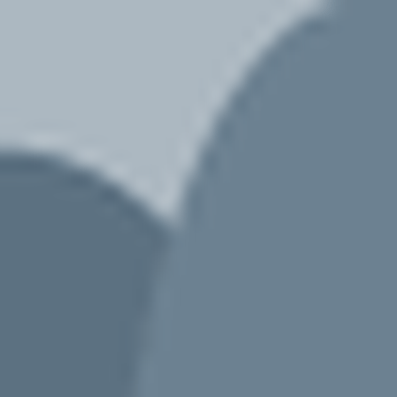 Triplo Standard
According to availability. 01 double bed + 01 single or 03 single beds,...
See more details
Cancellation Policy
Amenities in this room:
Max 3 adults
Max 1 child -
by 5 years
Property Info
Hotel as margens do rio Guamá com restaurante regional e ampla área verde. Com piscina e cascatas.
Check-in starts at: 12:00
Check-out ends at: 12:00
Property Amenities
Cot available on request
Accepts major credit cards
Wedding Service
Playground
Business Facilities / Facilities
Photocopies
Meeting Rooms
Auditorium
Accommodation
24-hour room service
Food & Beverage
Pub
restaurant
Public Restaurant
Cocktail Services
several
Elevator
Free Wifi
Wheelchair Accessibility
Transport options
Parking
Free Parking
Guest rating
TripAdvisor
Travelers rating
Excellent

87

Very Good

162

Good

90

Reasonable

21

Bad

16
Travelers profile
Business

106

Couples

69

Solo travel

34

Family

101

Friends getaway

40
Scores Summary
Cleanliness

Location

Rooms

Service

Sleep Quality

Value
Getting married
Reviewed 26 march, 2019
I met my wife and we spent the most romantic and wonderful time in this beautiful hotel on the Guamá River, the staff was very polite and helpful, our room was 423 over looking the river and its beautiful scenery, the hotel featured WiFi, daily buffet style breakfast and outdoors pool..very nice, I would come back again!!
M J
Wonderful view
Reviewed 26 may, 2018
beautiful view of Guama River, delicious regional and exotic Foods (duck with "jambu" veg in "tucupi" sauce is very strong). A little far from Downtown, but fast access. Very important rent a car to go to sightseen places.
dflopes
Really good 5 star worthy
Reviewed 29 may, 2017
I was at this hotel with my mom and brother and I do have to admit I am from Brazil so I do speak the language over there Even so it is a great hotel it loses on its location but it compensate on al the rest The employees are really trying two satisfied you and they will do the best they can to make you happy The food is really good it test delicious but do the breakfast is over al almost the same every day it changes in some little detail at most on local fruits or cakes The hotel at its self is not that bad I mean its not like something you will se on movies but for the prize it really pays of and I noticed that it's really clean not only on the lobby but although the hole hotel The outside aérea is amazing its really beautiful and nice to just sit there and relax but is you like to swim it has 2 really great swimming pools plus 1 small one for the really small people ;) The view at the restaurant is one of the best of most hotel in Belem in my opinion you can see a great part of the bay Mather of fact The restaurant is parts on top of the bay And security is really good there is always at least 2 security guards até the front of the hotel and there is always a taxi/cap até te front só no risk at walking on the streets and be afraid that something main happens I can speak for hours about this hotel but I am really sure you will like the place Just don't let the street of the hotel make you afraid (al do don't go out or back to het hotel at late hours)
Rafael d
great holiday
Reviewed 19 june, 2016
I was a bit nervous about booking at this hotel for a 3 week vacation, based solely upon the reviews, but I decided to go for it. So I booked this place one month in advance and pre-paid my reservation. I'm glad that I did. Many reviewers point out the distance to Belem Centre - perhaps about a $US 10.00 taxi trip each way as I recall, but I forget the exact amount because I was thinking in another currency all the time. In non rush hour traffic it's about a 15 - 20 minute trip, one way. It's also true about it being in a bad neighbourhood immediately outside of the grounds. I didn't walk through there, but I probably could have done so, during the daytime without mishap - but why chance it!? I have to say that everyone at the hotel was top notch - the front desk, back office, the cleaning staff, the maintenance workers, the pool staff, the restaurant staff and the laundry service. I felt 100% secure and safe at all times in this hotel. After 3 weeks in a hotel, you get to know people. Lovely people without exception, but then again, maybe it's just that Brazilians are nice people!? The front desk and back office people went out of their way to assist me, when I asked to be moved to a room with a view over the river! Beautiful view from the 4th floor to wake up to every day. Below the fourth floor, even facing the river, you might not see as much of the river, because trees could obstruct the view. The pool was very nice and the staff kept the pool grounds perfectly clean. However, as far as the actual water in the swimming pool was concerned, some tourists would inconsiderately jump in to the water, slathered in tanning oil and grease, resulting some days in sludges of oil and gunk resting on top of the water at which time, the staff would clean this. Still, I believe that the hotel has to improve its pool filtration systems. The workers can only do so much after which time, the chemicals and filtration system have to become effective. All the same, when not being a tourist in Belem, I spent most of the day in the pool. It's such a beautiful pool area, that could even be improved upon with better water circulation and more chemicals within. I always used Mr. Celso (pronounced Selso) as my taxi driver - he was stationed at the hotel, unless he was on call with another passenger. Mind you, all of the hotel taxi drivers are also completely honest, trustworthy, helpful and friendly - good people. Celso doesn't speak any English but with the help of my Google translate on my smartphone, we communicated excellently and he became my tour guide during my stay. When I would be traveling during my stay and need to get to the airport or to be picked up at the airport, he was reliably always punctual. Celso completely knows which banks will accept a visa credit card and which will not - if you're a Canadian travelling with a Canadian visa card. The HSBC bank on Placa la Republicca accepts visa. The Banco do Brazil sometimes accepts the visa cards in its atm machines. Again, if you speak Portuguese or if you're willing to use your google translate, you'll be absolutely fine - and if he is not available, I equally recommend each and every other taxi driver at the hotel most of whom I rode with at some point, to and from Belem Centre. Sites to see? I took the very early morning trip to Parrott Island (anyway there are a lot of parrots there when the sun rises). I went to the dock area at night for its amazing choice of restaurants along the waterfront. The Breia Rio Hotel Restaurant was great and the ladies and gentlemen working there are people I truly enjoyed communicating with during my 3 week stay. ... very warm and genuine. The restaurant view is beautiful and sometimes for lunch, I'd end up spending a few hours just admiring the view from the terrace, seeing people going by in small cut-out canoes and boats carrying on about their business, going from point A to point B along the Guama River. Sometimes the restaurant service was slow, sometimes it was fairly quick. Had I been writing this review being on a business trip, I might have pointed this out in a different manner. However, I was on vacation. Regardless, I can say that the food was always excellent and the service most friendly and welcoming. The restaurant prices were fair, not over-priced, but not inexpensive either. It's a bring your own bottle establishment, so I used to stop at supermarkets and purchase my wine there, and bring it to the restaurant. Also, big thanks to to the restaurant staff for listening to my suggestion to get rid of that awful pop culture music by replacing it with enchanting Brazilian music! I will definitely return to this hotel if my journeys were to take me back to Belem. Thanks to EVERYONE at the hotel for a thoroughly pleasant stay.
t m
Beautiful Garden, Poor Neighborhood
Reviewed 13 march, 2016
Our group stayed here for three nights. Had their standard rooms the first night, but some of the bathrooms and air conditioners had problems. Changed to their more "premium" rooms which were much better. Garden and pool area was beautiful. Buffet breakfast had many choices and was excellent. Had difficulty with ordering food for other meals because of language difficulty, even with translation of words. Never could get onto their wifi.
1rose4u