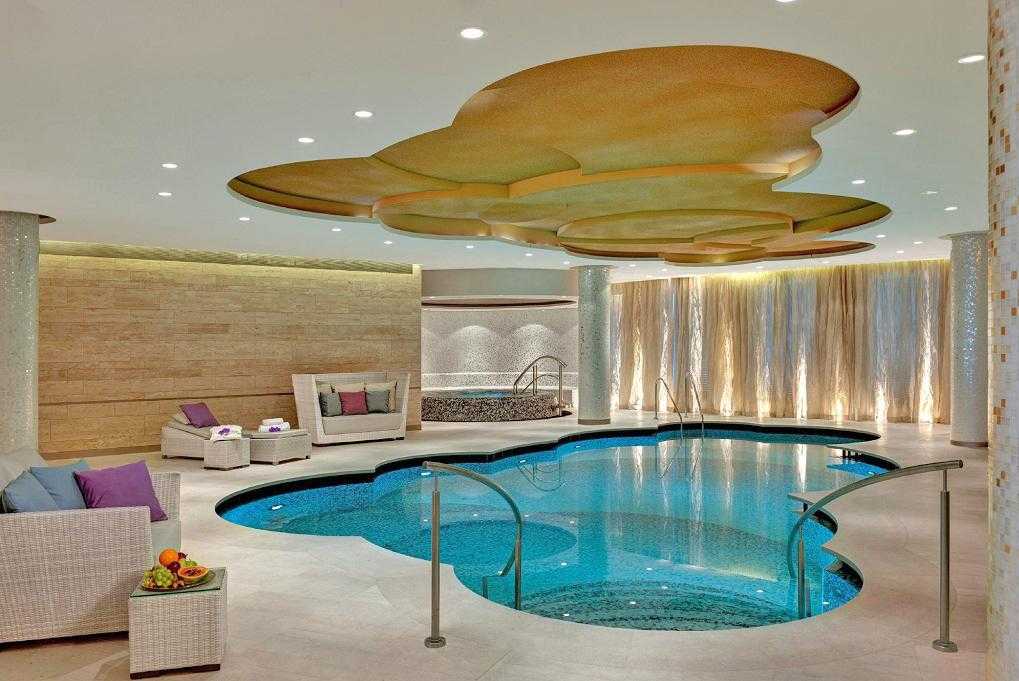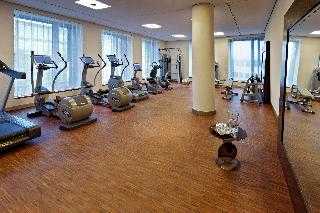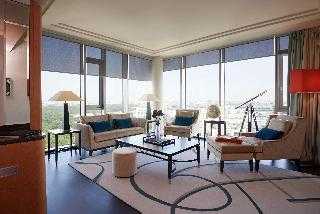 TripAdvisor Review
Based on 2218 review
See all
The following services and amenities are available, but with reduced service: Concierge, Fitness Center, Breakfast, On-site Restaurant(s), Spa.The following services and amenities are currently not available: Executive Lounge, Pool.The Waldorf Astoria Berlin welcomes its guests in the heart of Berli...
More details
Availability
Select the date of your trip
Select the date of your trip to check room availability.
Property Info
The following services and amenities are available, but with reduced service: Concierge, Fitness Center, Breakfast, On-site Restaurant(s), Spa.The following services and amenities are currently not available: Executive Lounge, Pool.The Waldorf Astoria Berlin welcomes its guests in the heart of Berlin's City West with contemporary luxury combined with unparalleled Waldorf Service. 232 generous rooms and suites provide quiet comfort in an eclectic mix of warm colors and modern Art Deco style. Guests experience an air of refined exclusivity at Germany's first Guerlain Spa. ROCA offers an all-day,...
More details
Check-in starts at: 15:00
Check-out ends at: 11:00
Property Amenities
Reception services
Concierge
Guest rating
TripAdvisor
Travelers rating
Excellent

1578

Very Good

367

Good

151

Reasonable

67

Bad

55
Travelers profile
Business

563

Couples

799

Solo travel

181

Family

308

Friends getaway

190
Scores Summary
Cleanliness

Location

Rooms

Service

Sleep Quality

Value
Some Service Missteps for otherwise Great Hotel
Reviewed 6 december, 2021
I am giving 3 stars instead of 4.5 due to a couple of service missteps that, while not terrible, nevertheless took away from the enjoyment of my stay. I chose the Waldorf Astoria Berlin for a number of reasons, mainly because I am a Hilton Honors member (hotel is part of the network) and there is a spa. The Spa is absolutely lovely and I recommend it highly. However there were two main problems, the first was I chose easy check in on my HH app and it was anything but. My room was not ready and I was not given an anticipated time so I wound up waiting in the lobby for about an hour. I had to push to get in my room as I had a spa treatment lined up and they wanted me to "take what I needed from my suitcase" to the spa. Not very relaxing or comforting to have to take my bathing suit, etc, out in the lobby of the hotel. They also did not give me a key to at least wait in the bar (I got on the elevator and realised I could not access the floor). I received nothing for this inconvenience except for a (very nice) apology from the front desk staff. As HH member, they should have offered me something - a voucher, more points, later check out, something. The next misstep was at check out when I asked about the bills for my in room breakfast (I had intentionally paid more for a breakfast included). They explained I could only have "free" breakfast at the buffet in the dining room. That was not clear to me when I book the room and had I known this fact, I definitely would not have bothered paying extra. The whole purpose of my stay was to relax in peace in my room, not go downstairs to a buffet. And given the fact that there is pandemic going on, the hotel should encourage in room dining and certainly other luxury hotels do not care whether your breakfast is taken in the hotel dining room or in your room. So that was disappointing. Finally, one evening I called room service and they did not pick up - at all. Twice. I wound up going out for dinner. Other than those missteps, the hotel is beautiful and the spa is absolutely wonderful. So in sum: Pros: beautiful hotel, great Berlin location, clean rooms, wonderful views, great spa Cons: if you prefer your breakfast in the room, definitely do not book "breakfast included", do not expect any special treatment as an HH member, check in process is not as simple as claimed/should be
KlawNYC
Excellent Hotel
Reviewed 4 december, 2021
Wonderful hotel! The staff was amazing ( especially the concierge). The made our trip. The room was spacious and comfortable we had stunning views of the Christmas festival and the zoo. The breakfast provided by the hotel was incredible
Ska522
Not on Par with Other Waldorf's
Reviewed 25 november, 2021
The hotel has a number of pros and cons. While it's my second time here, I won't be returning. The biggest pro is the concierge. Kristoff is very passionate about what he does, and was very helpful with maximizing what I wanted to see in the short time I was there. A number of cons are as follows: The staff weren't very helpful throughout my stay. The doormen seem more preoccupied with their own conversations than opening the door or offering assistance, or even so much as a smile and greeting. (The other staff seemed quite aloof as well...) The toiletries are not single use, and are kept in large dispensers in the shower which especially in the current COVID era can cause hygiene and tampering concerns. Even 3 or 4 star hotels don't put their toiletries in mass dispensers..... The location of the hotel is near the zoo, and quite far from the Brandenburg Gate and most tourist attractions. The bar is open only certain nights of the week. The hotel is somewhat dated. I usually stay about 50 nights/ year in hotels, and as a Hilton Diamond member, I've stayed in my fair share of Hilton family properties. In my opinion, a 5 star hotel truly differentiates itself by its staff and attention to detail, and I feel the hotel was sorely lacking on both fronts. Compared with the other hotels I stayed at on my trip to Germany, this was a real disappointment, and marred my entire trip. It's hard for me to fathom that this is the same brand as the Waldorf Astoria Amsterdam or Waldorf Astoria Beverly Hills...
Mark42139
Round 2
Reviewed 17 november, 2021
I stayed at the Waldorf Astoria Berlin in October and had a better stay than my most recent stay. My partner and I had a great view of the church with a pleasant room, our first stay we had an unpleasant experience with breakfast, the paper in the printer for the kitchen ran out and we sat there for quite some time watching meals for guests that had been seated after we had ordered come out before ours, finally the gentleman that worked as the hostess walked by and I asked where our food was, he went to check and came back to apologize stating the chef never got the order, he took our order again and we waited another 15 minutes before they brought out the wrong order, then we had to wait again for them to fix it. This stay in November the room we got had a not as decent view, fan/HVAC did not work, one of the nights there was no hot water and I called the front desk and they said there was nothing they could do about it until the next day, the couches and chairs had stains on them, housekeeping did not replenish the minibar consistently each morning, it was uncomfortably hot so we had to sleep with the windows open on the noisy side of the street, our tv volume was limited so we could not hear it over the outside noise, the tv glitched a few times and had to be restarted and the final part that upset me was that our breakfast was messed up again. This time we had ordered eggs Royale, waffles and french toast, they brought one order of french toast a pancake and no eggs royale, it took 15 minutes for them to bring coffee, which we had to ask them to get three times, I asked about the eggs royale twice, each time a different person said they would check, no one ever came back and my partner never got his food because we had to leave to catch our train. I was quite displeased with this stay compared to our first stay one month before and to make things worse after our breakfast fiasco we were rushing to get our bags and we're only able to provide one Superfit member card to the front desk and the hotel called telling me they were charging me for not returning the other one.
Zachary M
Jawohl.
Reviewed 14 november, 2021
Stayed here with my girlfriend (her first time in Berlin, my second), and it was a pleasant experience. Room was spacious and comfy, and the bathtub was especially nice. Champagne & Eggs Benedict breakfast at ROCA Restaurant and the Couples Massage (particularly the foot scrub) at the Spa were top-notch. My particular thanks and recognition to the following hotel staff members: Philippe and Pierre (Front Desk/Concierge), Ibrahim (Bell Hop), Suzy (ROCA restaurant, Sunday breakfast), Eniko (from Hungary, Monday breakfast), Steven (Front Desk checkout), Elena and Viktor(?) (Spa).
TrojanSkyCop1