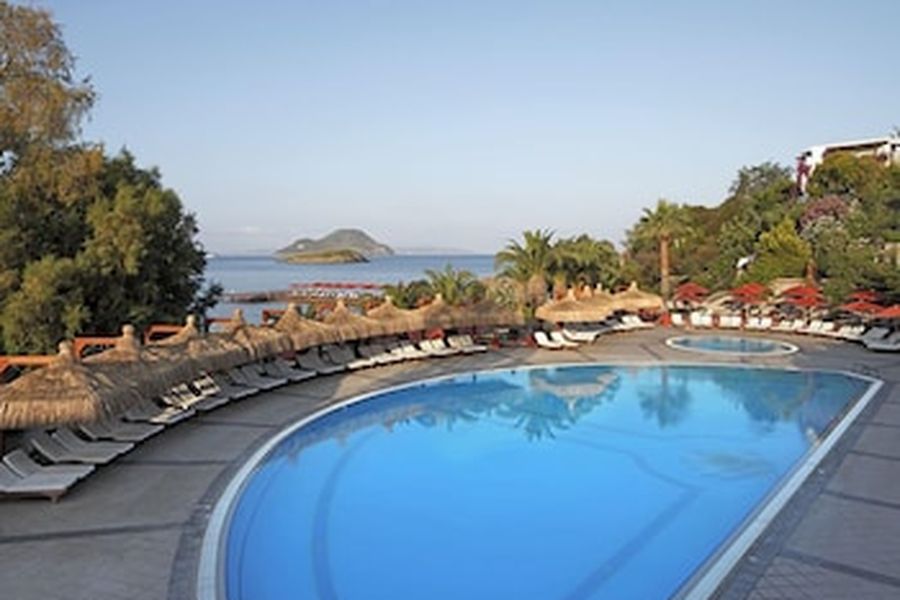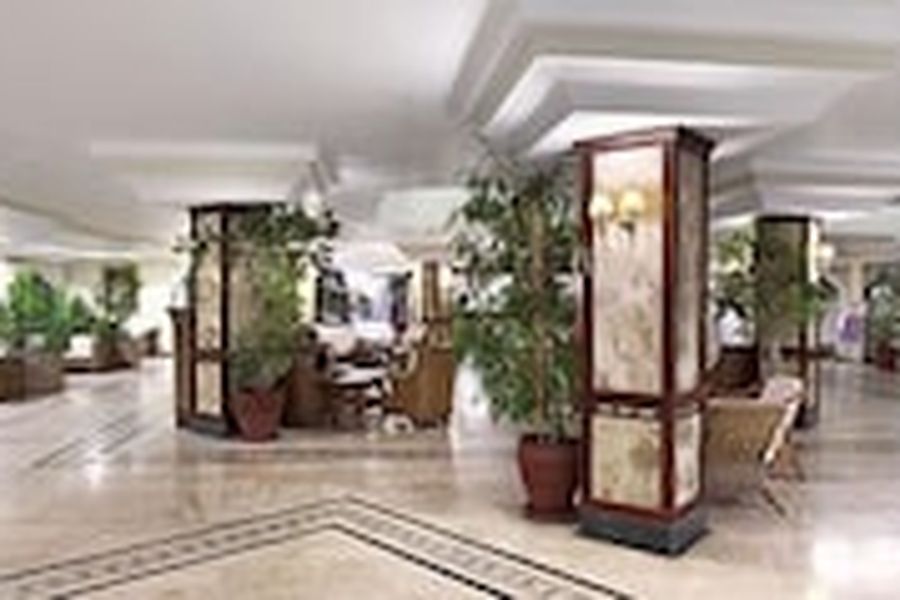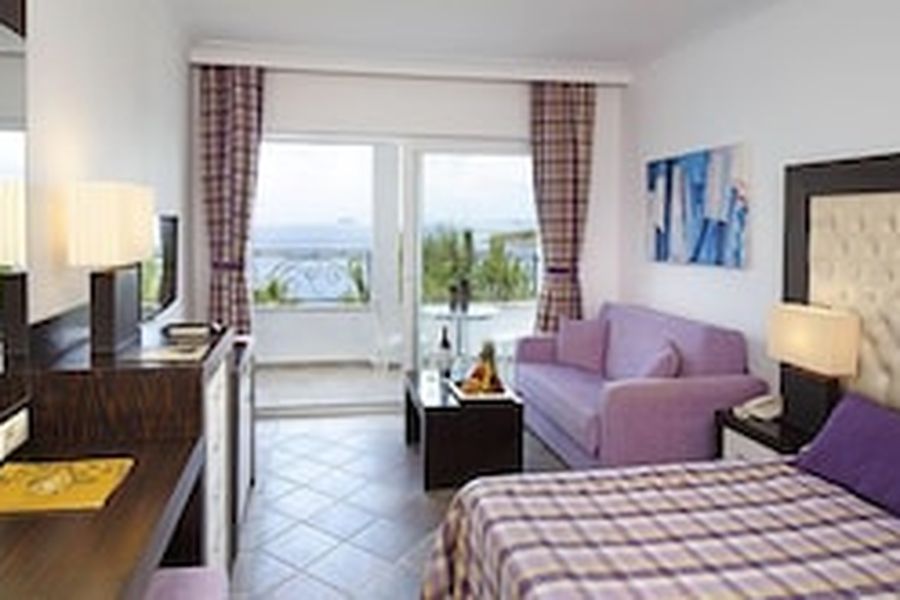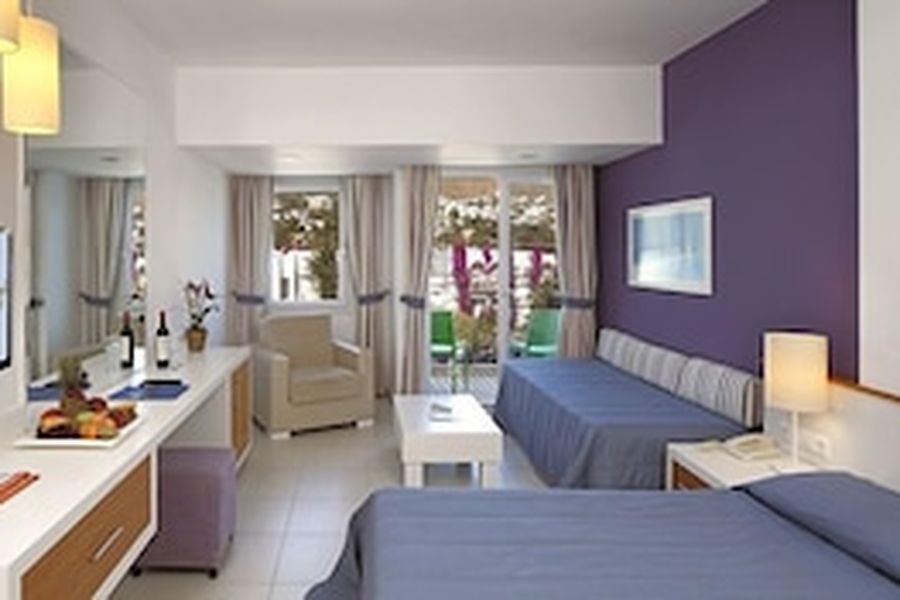 Property Location Located in Bodrum, Kadikale Resort is by the sea, within a 10-minute drive of D-Marin Turgutreis and Gumusluk Viewpoint. This 5-star hotel is 7.3 mi (11.8 km) from Yalikavak Marina and 10.3 mi (16.5 km) from Bitez Beach. Distances are displayed to the nearest 0.1 mile and kilomet...
More details
OpenWeather
Select the date of your trip to check room availability.
Property Info
Check-in starts at: 15:00
Check-out ends at: 11:00
Property Location Located in Bodrum, Kadikale Resort is by the sea, within a 10-minute drive of D-Marin Turgutreis and Gumusluk Viewpoint. This 5-star hotel is 7.3 mi (11.8 km) from Yalikavak Marina and 10.3 mi (16.5 km) from Bitez Beach. Distances are displayed to the nearest 0.1 mile and kilometer. - Rabbit Island - 2.8 km / 1.8 mi - Gumusluk Viewpoint - 3.4 km / 2.1 mi - Günbatımı Plajı - 3.7 km / 2.3 mi - Sunset Beach - 4.1 km / 2.6 mi - D-Marin Turgutreis - 4.9 km / 3.1 mi - Aegean Islands - 2.8 km / 1.7 mi - Gümüşkaya Plajı - 8.4 km / 5.2 mi - Yalikavak Marina - 11.8 km / 7.3 mi - Akya...
Kadikalesi Mevkii Turgutreis, Bahçelievler, 48960, Turgutreis, Bodrum, Muğla, Turkey - Bodrum, Southern Aegean - Turkey - 48960
Property Amenities
Check-in starts at: 15:00
Check-out ends at: 11:00
Guest rating
TripAdvisor
Travelers rating
Excellent

639

Very Good

385

Good

208

Reasonable

123

Bad

126
Travelers profile
Business

3

Couples

489

Solo travel

32

Family

625

Friends getaway

168
Scores Summary
Cleanliness

Location

Rooms

Service

Sleep Quality

Value
Be better for cats
Reviewed 21 september, 2022
I returned from the Kadikale Resort Spa & Wellness Hotel a week ago. As the fate of animals is important to me, it is more important for me to share my opinion on the life of cats in the hotel complex than to assess the hotel standard itself. (Even though these elements are intertwined.) The people of Turkey pride themselves on their love of these animals, which is a beautiful element of this culture. Unfortunately, it is not so obvious on the grounds of this hotel. Cats are indeed free to move around restaurants or use the couches in the hotel lobby, but as permanent residents, basic care was not provided. Cats don't have their own bowls of water and food. They are doomed to spicy restaurant food shared with pity by tourists. They are forced to drink chlorinated water from the swimming pool, or from ponds stained with sunbathing oils and heated by the sun, which are intended for rinsing feet, or from cups and mugs with various types of liquids left by tourists. The misery of these little kittens is so unpleasant that at the moment, it does not create conditions to rest for people who love animals. Together with my son, I spent time trying to keep the kittens away from water that was harmful to them and giving them drinking water from bottles. Dear Owners / Managers, Try to create decent and safe conditions for these wonderful loving creatures. Demonstrate that you are indeed extremely empathetic towards these animals and create safe living conditions for them. You should know that these very friendly, tame animals are additional attractions for tourists (especially the youngest :), becoming in a way equal employees of the hotel. It would be extremely nice to see cat bowls with food and water! It takes so little to improve the lives of animals who rely on humans, as well as to make this place friendlier to people who love animals. Dear Tourists, if you spend your vacation in a hotel or plan to stay there, pay attention to whether the animals are safe and have basic necessities provided. Thanks to our common concern - holidaymakers and hotel employees, we can make the lives of these cats better and happier!
Marcin W
Five star hotel really a 3 star hotel
Reviewed 21 september, 2022
The hotel is a bit tired and needs a revamp, especially the beach area and gardens. One thing I did not appreciate was that the cigarette stumps were dumped in the ocean every morning as the cleaners cleaned up the ashtrays. The rooms are quite small. We had a family room for four adults which had a lovely view but was very cramped. Two adults were expected to sleep on a very small sleeper couch. The mattresses are incredibly hard and make sleeping well difficult. Most of the staff couldn't speak English and need to be properly trained to deal with clients and improve their manners. They are too abrupt and it comes across as rude. The exception was Berk at the reception desk who was incredibly helpful and a five star person in a 3 star hotel and Tanya who organised some of our trips outside the hotel. The food was average. The dining room catered for a lot of people but the staff often failed to clean up the tables after someone had finished eating and so one often sat down at a table that had someone else's food and dirty cutlery on it. We went on the Thomas boat and that was fabulous. The entertainment/activation staff were excellent and the evening's entertainment was always a laugh as was daily aqua aerobics. The hotel is in a very pretty spot but the staff need client service training and certain areas need a revamp to be a five-star hotel.
rozt902
Not worth 5 stars
Reviewed 20 september, 2022
Just come back from a week of staying in the Kadikale resort. I'll start off by saying this hotel is beautiful, set in idealistic grounds with stunning views right across from the sea, it really is the perfect location; unfortunately that is as far as the positives go. We arrived late on Monday evening via Jet 2, after a long day of travelling we were greeted very rudely and abruptly by the man at the reception, no warm welcome or even a smile. We were asked to fill out a form and told to hand our passports over, he then told us his friends would take us to our room and that was it. No information on the hotel, it was a very cold welcome. We then went to our room to find out we were placed right at the back of the hotel on the ground floor despite paying for a room with a sea view, we complained to the men taking our bags that this wasn't the room we paid for. He called up reception so I could speak to the receptionist over the phone. I was told there was nothing that could be done as they were fully booked, and to come to reception in the morning and it would be changed. Due to us being very tired and it being very late we agreed to stay in the room for the night. When it come to the next morning we went to reception to have our room changed as promised, when we got there we were greeted by another rude receptionist who told us that this was not possible and that they were fully booked. When I asked when would we change room she replied that it would be tomorrow at 12 (exactly what the previous receptionist had said the night before) I asked her if I could speak to the manager (who was hiding in the back) so we could sort something out, she laughed and told us no. We weren't getting anywhere so decided to leave it and go back on Wednesday when we eventually got moved to a room with a sea view. Throughout the whole mix up of rooms, we received not even an apology and felt like we weren't taken seriously. Our new room didn't have any WiFi and shower leaked but by this point we were grateful to have been moved so we didn't complain any further, as this would have been met with more rudeness. The food at the hotel is mediocre, we chose to either eat out of the resort or not eat at-all due to the weird eclectic mix of foods. We came to turkey to wind down and chill out for the week, however this was not the case. When you are laying on the beach trying to relax you are bombarded by various sellers trying to sell you anything from boat trips, to massages. This is a couple of times a day every day and pretty relentless. By the 6th day or hearing the same thing we were pretty tired of it. We appreciate some people may like this but there's only so many times you can say no, especially when they are so persistent with the sale. This is not including the constant asks for you to join water aerobics and beach volleyball. Would we come back to Kadikale Resort? Short answer is no, even though the hotel is set in a beautiful location, unfortunately that alone doesn't out weight the long lists of negatives. This hotel has massive potential to be amazing and it's a shame there wasn't any more positives as we were really looking forward to our first week away in years.
Jasmine S
Pity about the mattresses
Reviewed 19 september, 2022
The hotel is great with friendly staff. The food is excellent quality with great variety. With food available all day from different parts of the property. The pools and grounds are very clean and tidy and well cared for. The only problem was the incredibly uncomfortable beds. They continually woke us up during the night. We tried everything and eventually bought a large air lilo and that helped. I would not return until I had checked that the mattresses were replaced
jon b
2 reviews for the price of 1
Reviewed 18 september, 2022
A review of the hotel and Thomas Boat tours sold in hotel ground. Thomas Boat tour - Sold by Mustapha in hotel - we paid for an all inclusive trip with drinks included. It was a huge mistake going all inclusive on the boat - everyone else got their drinks taken to them , but we had to go down rickety stairs to ask the captain for ours. The beer wasnt the Efes that everyone else got, but a cheap supermarket bottle that was poured into small glasses. My partner was refused a drink 3 times during the trip and I was refused at 4pm as they were heading home. We arrived at hotel 45 minutes later very thirsty. On leaving boat on the gamgway I told Mustapha, who had come to meet the boat, that I wasn't happy with the service and he said he'd get back. I chased him up 2 days later and the captain said we were lying. I said we were happy to go with him to speak to Captain face to face but nothing. Avoid Mustapha and this money grabbing trip. Hotel- Beautiful room which is spotless and cleaned every day. Food is decent - always something you can eat, although if you leave it late then some dishes can get a little cold. Plenty staff on site and they are all friendly and eager to please. The shuttle in lobby to Turgutreis is cheap ( 75 TL each ) and gives time to explore - my tip is to go on Saturday and avoid the travel agent tours. The market had fruit and veg and a second market 200m away that does the dodgy clothes. In short - great hotel and awful experience with Thomas Boat Tours
157stewarts