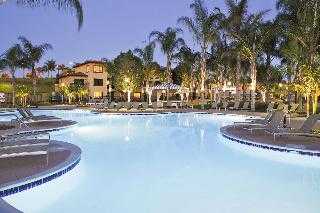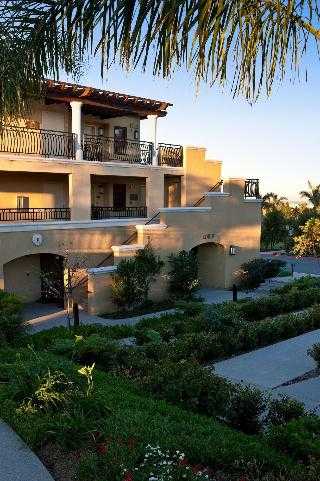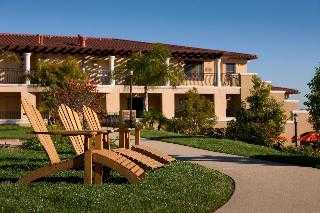 TripAdvisor Review
Based on 847 review
See all
When you stay at MarBrisa Carlsbad Resort in Carlsbad, you'll be by the ocean, a 3-minute drive from Flower Fields of Carlsbad and 7 minutes from Legoland California. This family-friendly hotel is 7.9 mi (12.8 km) from Oceanside Pier and 8.7 mi (13.9 km) from Camp Pendleton Marine Corps Base. Relax ...
More details
Availability
Select the date of your trip
Select the date of your trip to check room availability.
Property Info
When you stay at MarBrisa Carlsbad Resort in Carlsbad, you'll be by the ocean, a 3-minute drive from Flower Fields of Carlsbad and 7 minutes from Legoland California. This family-friendly hotel is 7.9 mi (12.8 km) from Oceanside Pier and 8.7 mi (13.9 km) from Camp Pendleton Marine Corps Base. Relax and unwind with massages, body treatments, and facials. You're sure to appreciate the recreational amenities, which include 3 outdoor swimming pools and a fitness center. Additional amenities at this Mediterranean hotel include complimentary wireless Internet access, concierge services, and an arcad...
More details
Check-in starts at: 15:00
Check-out ends at: 11:00
Property Amenities
Reception services
Concierge
Concierge
Concierge
Clothes dryer
Concierge
Concierge
Luggage room
Gym
Concierge
Elevator
Guest rating
TripAdvisor
Travelers rating
Excellent

417

Very Good

219

Good

114

Reasonable

52

Bad

45
Travelers profile
Business

11

Couples

204

Solo travel

19

Family

496

Friends getaway

37
Scores Summary
Cleanliness

Location

Rooms

Service

Sleep Quality

Value
Meh
Reviewed 7 january, 2022
I'm currently at the MarBrisa location for a week-long, post-peak season New Year's vacation, and here's and honest rundown of the Good, the Bad, and the Ugly at this property: THE GOOD * You can't beat the staff at this location. From Jalen and Makyla who drive the carts, to Louise at the TWENTY/20 Wine and Grill Bar, the staff are great folks (many of them very young) who are clearly working hard to make the guest experience special. My partner and I happened to be walking around the resort on our first day when a gold cart passed us. The young man driving, Jalen, clearly realized guests shouldn't be walking around the property, stopped, and backed up to pick us up! We would have had no way of knowing this was a particular amenity as this property, but JALEN DID and his customer service training kicked in. Kudos. Other customer service shout-outs go to Raphael in the 7Mile restaurant. He served me an $18 burger that was absolutely WORTH that ridiculous price tag (this burger is not to be missed at this property!). *The room is huge. My unit is approximately 72 steps away from a hot tub, and since it is off-peak season there's barely anyone here. Three nights in a row we've had the hot tub to ourselves for hours at a time and only seen security wandering in/out. *Maintenance/gardening is incredibly contentious. We're on the first level and have had workers doing maintenance just outside our unit several times while we're here, and truthfully, I've appreciated the fact that they work with their backs to the window. I don't want to feel weird about being relaxed in my room when folks are potentially peering in from outside, but its clear they're aware of who is in which rooms and actively position themselves to give you privacy when they're doing necessary work. I'm particularly impressed with the smart gardening. Whoever did their irrigation was smart enough to ensure that when the sprinklers come on, they're directed AWAY from the property/patio, which means we can enjoy the patio at all hours of the day/night without having to worry about getting wet/misted. *I know folks have complained about the construction in the comments, but that hasn't been an issue on this trip. Construction is construction, but it's very clear that they have specific hours during which they're willing to disturb guests. Truthfully, I've been far less bothered with the construction than I have been with the thin walls that have allowed me to hear my neighbor to the left snoring and my neighbor to the right coughing up a lung. I'll take the sound of a jackhammer from 9am-5pm over that any day of the week. *No "tip-fishing" at this property! I've enjoyed everything from transportation on demand to someone bringing me condiments when the restaurant forget to include them in my order, and not ONCE did anyone linger around hoping for a tip. I prefer to keep my eye on folks and tip at the end of my trip, because nothing communicates sincerity like working like you don't care about a damn tip. I really appreciate that all of these young folks seem to be working for the sake of doing a good job. Mad respect. *The burger at 7Mile. Damn. I never thought I would be the one to tell people to shell out $18 for a burger, but this one is well worth the price. Just order your own and don't plan to share with anyone. Also, the flavor profile on this burger is waaaaaayy to advanced for children, so don't waste your money on them here and just let them enjoy the chicken tenders and fries...or some such nonesense. SPEAKING OF CHILDREN... THE BAD (more like "meh") *Small children do not belong in a hot tub, Hilton. You need clear signage telling folks not to let their rambunctious children splash in a hot tub like it's a kiddie pool. Swim diapers do not belong in a hot tub, Hilton, and if you are not explicitly saying that to parents (or creating a specific kid-friendly/feces-friendly zone for their little darlings) you're essentially telling them kids have the full run of the resort, and that's not fair. I see this is a very kid-friendly place and that LegoLand is right across the street, but I had to avoid the hot tub more than once because tired parents used it as a space to babysit their kids. Really disappointing. *Yo, Hilton. People without kids don't want to stay in resorts on floors under them. Forget the construction noise, the constant thumping of little feet is enough to drive you batty in the evening and first thing in the morning as folks are trying to hustle their spawn out the door and across the street to LegoLand. It would be incredibly easy to simply restrict folks with children to the first floor of every unit. Or have a soft policy of "placing" families in "more child-friendly and accessible units." *Speaking of first floor...the occupancy is incredibly low right now, and my "upgrade" was a first floor room that faces the back of a row of bushes. If I stand on my tip-toes and lean very far to the right, I can see about an inch of the ocean! There are plenty of units available that would have been a real upgrade, and this was a disappointment. *There are a bunch of places around the resort that give discounts, and I happened to visit 7mile twice and did not get my discount either time! I was really surprised no one thought to say/ask, "Are you a guest here? Oh really? Well there's a discount for you!" It didn't happen twice when I had/ordered dinner at Hilton, but the bartender at the Westin was on top of her game and adjusted my ticket when she realized I was a guest. THE UGLY (more like incredibly disappointing) *The walls are paper-thin and you will absolutely hear your neighbors snoring, coughing, chastising their children, etc. *Housekeeping only gets a 7/10 from me. They have some hits and some serious misses: HITS = the towels and bedding are clean, smell fresh, and the bedding is delightfully comfortable. We've slept WELL these past few nights, and the smell of fresh sheets adds to that exponentially. Also, the fridge was spotless, and I felt 100% comfortable putting our food in without having to clean it myself. MISSES = I had to re-sweep my unit within 24 hours of checking in due to an inordinate amount of small debris on the floor. It was clear the room had been swept, but someone swept AROUND furniture as opposed to UNDER it, which meant that while the area around the dining table was clean, when we sat down to the table and pulled our chairs up, our feet were sitting in debris. It was really disappointing to know for a fact that the guest before me was clearly a redhead. I shouldn't know that. I'd come back to Carldbad, but would definitely try a different property before this one. If I did come back to this one I would insist on several things at check-in, and if you elect to stay here I would recommend that you do as well. Overall, even with all of my excessive pickiness, I'd give this property a solid 8/10. Had it not been for the great staff, however, this property would only get a 7/10.
Holly M
Overpriced for what you get.
Reviewed 20 december, 2021
Sounds good in print. The location is far out, so car is needed, poor/expensive restaurant food, shuttle service needed to get around to pools. Not user friendly. Staff persons are very nice and helpful especially the environment care-takers and grounds keepers. If you need to get away for a revitalizing and fun filled vacay, then go elsewhere and get more than a costly room.
V8018LJrc
Average
Reviewed 12 december, 2021
The outside of the property was well maintained, the inside looked modern and nice. Over a few days, a few small descretancy items started to appear. First, was a feeling it was a older property with a major rehab. The plumbing and shower pressure was weak, bathroom fan would never turn off and a few ear wigs on the floor and counter. A ceiling fan had been removed with a open hole on the ceiling where bugs could crawl in. Parking was $25. Free laundry by the noisy elevator and in larger villas.
Gerry H
Wonderful resort with wonderful, helpful staff!!
Reviewed 2 november, 2021
We are Elite Members of Hilton Grand Vacations Club. We recently had the please of staying in MarBrisa for a week in a 2 bedroom unit. We had friends with us the first three days, and they were blown away by the resort, the room, and the staff. The last four days we had family come stay, and they, too were blown away. When we left, I accidently forgot to pack a black leather jewelry bag containing around $15,000- $20,000 dollars worth of jewelry, including my irreplaceable wedding ring set. I didn't discover the bag missing until the next day, a Sunday. We were home, 400 miles away. We called the front desk immediately, and they sent us a link for forgotten items. We filled it out, then called the front desk back. Carly, graciously contacted a supervisor of housekeeping, and assured us the item was found, turned in by the houskeeper who cleaned our room. What a RELIEF!!! We wanted to insure the return package for more than the traditional $500.00. We contacted and spoke with Sarah Fant, who guided us through the steps on how to do this, reassured us she would personally take care of it. I COMMEND THE HOUSEKEEEPING STAFF AND SARAH FANT!!!!!!!! This jewelry has great sentimental value and would not be replaceable. THANK YOU HGVC STAFF AT MarBrisa!!!
646douglasa
Go Elsewhere
Reviewed 28 october, 2021
I recently stayed here with my family. Although it's a beautiful resort on the outside, it appears that it's poorly built. For such an expensive place, better construction could've have been done. Things fall off if you touch them, kind of like ikea furniture. The staff is usually friendly, but not very knowledgeable. We usually visit at least once a year if not more. It certainly seems that there's more focus on keeping the employees happy rather than their guests. It's not as enjoyable to visit here compared to the days just a few years ago. I understand Covid has changed things, but maybe get some personnel that enjoy working rather than complain all the time. Housekeeping has become worse, maintenance has become worse and overall stay is definitely not what is used to be. They do offer WiFi, but it's terrible. Most every night I was forced to use my cellular hotspot so the kids could be entertained. The wifi used to be really good here, years ago, but for the last few years, it has become worse and worse with every visit. Don't say anything to the GM because they don't want to hear complaints, they just like to hear that everything is wonderful. It's all about the scores, and my score for this resort has dropped, a lot. Thank you!
531wards