Staybridge Suites Carlsbad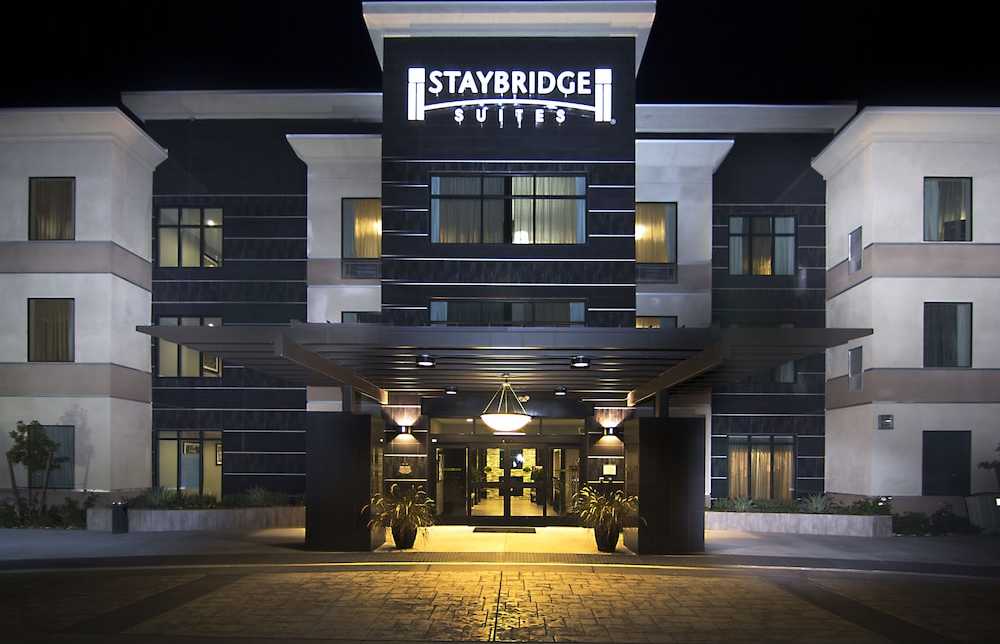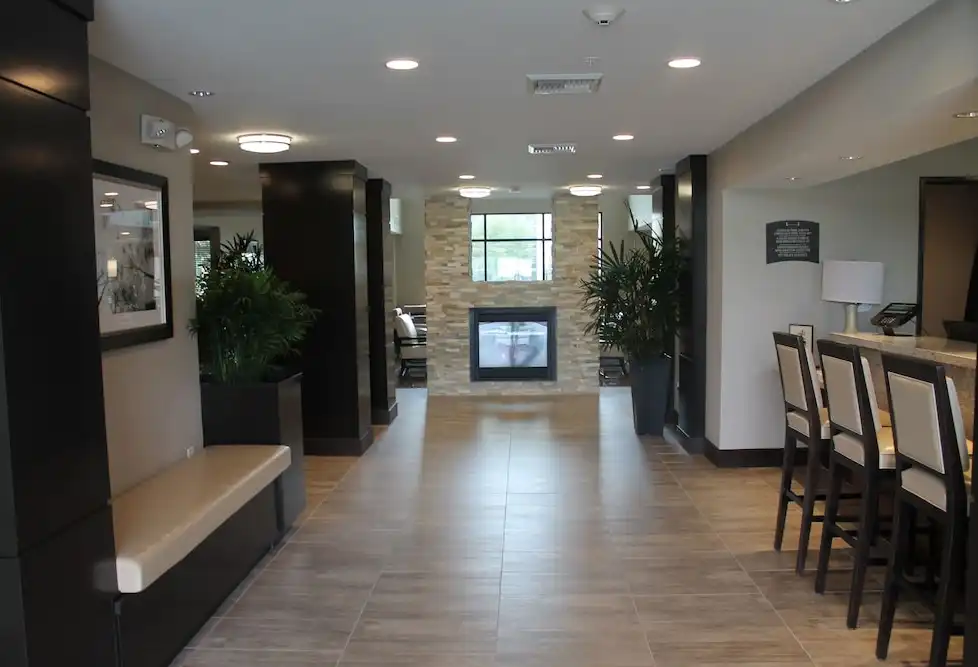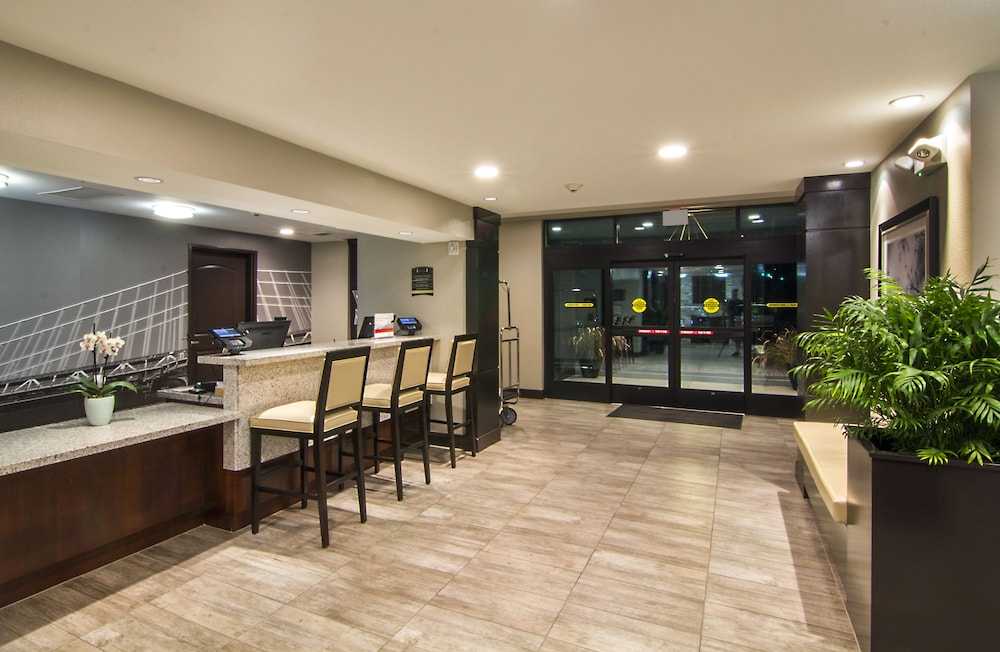 TripAdvisor Review
Based on 163 review
See all
Brand New Resort-Style Hotel in San DiegoWe understand your needs. The extended stay traveler plays by different rules and their hotel of choice must know what they require.The Staybridge Carlsbad/San Diego, winner of the IHG 2015 Development of the Year Award, was designed for extended stay guests ...
More details
Availability
Select the date of your trip
Select the date of your trip to check room availability.
Property Info
Brand New Resort-Style Hotel in San DiegoWe understand your needs. The extended stay traveler plays by different rules and their hotel of choice must know what they require.The Staybridge Carlsbad/San Diego, winner of the IHG 2015 Development of the Year Award, was designed for extended stay guests like you in mind.Carlsbad's mild weather and stunning beaches make it one of the best places to visit in California year round. The seven miles of surf, sand and sun beckon for endless outdoor activities. Soak in the sun, catch some waves or stroll along the shore. You can always count on Carlsbad's...
More details
Check-in starts at: 15:00
Check-out ends at: 11:00
Property Amenities
Reception services
Concierge
Guest rating
TripAdvisor
Travelers rating
Excellent

105

Very Good

30

Good

12

Reasonable

6

Bad

10
Travelers profile
Business

26

Couples

23

Solo travel

11

Family

81

Friends getaway

5
Scores Summary
Cleanliness

Location

Rooms

Service

Sleep Quality

Value
Comfortable, clean, fun, and reasonably priced
Reviewed 19 september, 2021
This hotel was perfect for our stay while visiting Legoland. The room was exceptionally clean and comfortable and the pool/hot tub were thoroughly enjoyed by adults and kids. The breakfast had a great variety of options in a very relaxed setting. Best of all, the staff were all extremely friendly and helpful. I would definitely stay here again next time we are in this area. It was a wonderful weekend!
samwaltpete
exceeded expectations
Reviewed 29 august, 2021
I had to book a last minute 1 night trip and the motels in San Diego were extremely expensive even the dumps or no thrills so I decided to use my "free" hotel night from IHG as it somehow was still available (most were already sold out). Positives: -the room was large with a well stocked kitchen, comfortable and clean -good water pressure in the shower -the included breakfast buffet was really good offering more than just cold cereals, instant oatmeal, and DIY waffles. I normally leave really early in the morning to beat traffic but glad I stayed to check out breakfast as a guest there told me the breakfast was really good. They had good coffee, decent bagels, good scrambled eggs, good blueberry muffins, and fresh fruit. -large parking lot -people staying there appeared normal and not scummy -while I didn't have my dog with me, plenty of green space to walk your dog. - so 0 bugs -good ac Negatives: -check in did take longer than i thought it would -the kitchen smelled like someone had been smoking however the smell did later go away -wifi came and went in my room (had no problem with cell coverage though...AT&T network) -they only have the drinks and appetizers M-W I believe which sucks for me as I stayed a night over the weekend. i kind of get it because they are geared towards business travelers -the tv in the bedroom is in a bizarre spot. you cannot watch tv in bed as the tv faces away from the bed. they have a workdesk where the tv should have been. no idea why the hotel has it arranged like that. -many of the hand sanitizer stations were empty including in the elevators. they also didn't have any located next to the elevator when you are waiting which i thought was strange. -a little hard to locate and easy to miss Location: I make this a separate category as to me it shouldn't affect a hotel rating. It may not work for everyone. You aren't that close to the beach if you were planning on just walking over, or driving a few minutes, and walking distance you just have your typical suburban chain stores. That said, the area was quiet opposed to staying practically on the 5 which I have done (bring earplugs) and when you go to/from the hotel from the beach and San Diego, you pass a Costco gas station which to me saved me some time. Was maybe a 10 minute drive to the 5. Didn't use the gym, pool, or any amenities as I was there just for 1 night (live 2 hours away each way and would rather just pay extra than to spend 4 hours driving in 1 day) and stayed in my room. I would stay there again. I'd prefer to be located next to a place a bit more convenient to the 5, but price, safety, and cleanliness to me are the main factors and I could spare an extra 10 minutes. I've played with the pricing seeing what it normally costs and it seems reasonable for what you are getting....a full kitchen, parking included, a good included breakfast, no "resort" fees, and has a front desk. For a short stay for me (1 or 2 nights) though, having a kitchen or a minifridge really isn't a must but if I were staying longer, I'd definitely consider staying here as to me there are a lot of drawbacks now with Airbnb (the fees have gone way up so not really a bargain and if you don't like it, no room to switch to).
gafiltafish
Sad excuse for an IHG hotel very run down!
Reviewed 24 july, 2021
No coffee maker in room, missing pool towels, room towels only 2 needed 4 at least there was 5 of us! The hair dryer was broken and loud requested room coffee maker they couldn't find one.. we were here for 1 week and all week they could not get us a in room coffee maker! Broken Umbrellas and Chairs, no nightly reception and they shut down the waffle makers so the kids only had hard fruit. The Fridge froze our stuff, ice maker in room broken, ice maker by front lobby down for service! Laundry washer flooded the floor 2 broken washers in laundry room. The Sofa was broke and could not sit on the sofa bed was a joke, didn't work for our little girl and the air conditioning unit was either hot or freezing would not stay at 73 degrees Hot tub & Pool need Cleaned!! The outdoor furniture needs replaced my don cut himself on the wicker chair! I requested a room on the upper floor (we are members) I travel for work all the time just wanted a nice bed and clean room! This place needs help and better management I will not be staying here again until it's clean, fixed and ready 3 years ago this place was wonderful but it is definitely not worthy of being called an IHG it's more like a overly used Motel now So sad it has so much potential!
853gg
Okay but Noisy
Reviewed 15 june, 2021
Our 2nd hotel on our trip in June and 2nd time I have to write about not being able to sleep. Our AC and EVEN the fridge were making soooo much noise we couldn't sleep. I had to turn off the AC and the fridge to try and sleep. The service was ok and the room was clean but the level of noise was horrible. The windows do not open so heat is a problem if the AC is so noisy. I will not stay in this room again in summer. Maybe winter when you don't need AC or cold food.
plnrboy
Great clean newer hotel in Carlsbad
Reviewed 19 may, 2021
Southern California hotels tend to be kinda hit-and-miss - a lot of them were built last century, so there's a good chance in booking a rundown older hotel for an exorbitant price. Not this one - entire development around the business park in Carlsbad seems to be new, and the hotel is nice and shiny. The lobby can feel a bit crowded at times, but it's fine by Staybridge standards. The room felt new, was very clean and the common ground were well taken care of. There was plenty of parking. There was no room available upon my early arrival, but with their proximity The employees seem to care about the property and guest experience, and it shows. This is now my go-to hotel for anything San Diego, will definitely stay again.
dlxmJ6768FK