Best Western Plus Carpinteria Inn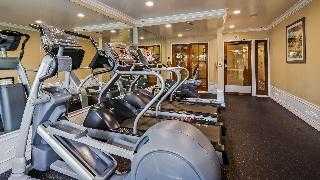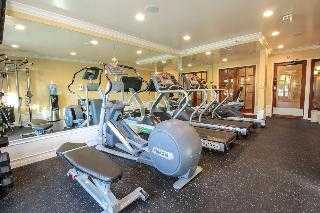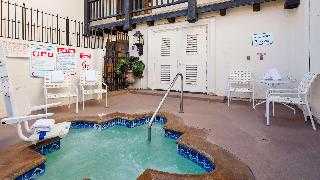 TripAdvisor Review
Based on 1198 review
See all
Stay at this Carpinteria, California hotel and enjoy the scenic countryside and the world's safest beaches. The Best Western Plus Carpinteria Inn is conveniently located with easy access to key area attractions and business locations. After a day at Carpinteria's exciting polo matches, a morning exp...
More details
Availability
Select the date of your trip
Select the date of your trip to check room availability.
Property Info
Stay at this Carpinteria, California hotel and enjoy the scenic countryside and the world's safest beaches. The Best Western Plus Carpinteria Inn is conveniently located with easy access to key area attractions and business locations. After a day at Carpinteria's exciting polo matches, a morning exploring historic sites and scenic countryside, or a great shopping expedition, guests can return to the casual elegance of this Carpinteria Hotel to relax by the pool or in the lush tropical courtyard. Hotel guests will appreciate the on-site restaurant and the variety of nearby dining and shopping o...
More details
Check-in starts at: 15:00
Check-out ends at: 11:00
Property Amenities
Reception services
Concierge
Guest rating
TripAdvisor
Travelers rating
Excellent

402

Very Good

391

Good

207

Reasonable

120

Bad

78
Travelers profile
Business

179

Couples

383

Solo travel

69

Family

343

Friends getaway

104
Scores Summary
Cleanliness

Location

Rooms

Service

Sleep Quality

Value
Close to beach, downtown and freeway on/off ramp and town
Reviewed 24 november, 2021
Very clean hotel. Fast check in and out. Friendly, helpful staff. Nice room with balcony. Pay breakfast - many choices. Oatmeal and strawberries was excellent. Great location near state beach and freeway on/off ramp.
Nikki C
Next to highway, single panel window, no earplugs provided or for purchase
Reviewed 22 november, 2021
The room is intolerable to stay in with the noise level of high way. So don't expect to sleep well. Prepare your own earplugs if you want to fall asleep. I have to stay in the bathroom to get a little peace moment.
tongt720628
Front Desk will not pick up calls from the guest rooms
Reviewed 12 november, 2021
This is so far is the worst Best Western managed hotel that I have stayed at, and I've stay at many all across California for business. As a Best Western Platinum member I would not stay at this hotel again. The hotel itself is decent, no free breakfast, the bed is old, the television small, the rooms do have a decent size refrigerator but no microwaves unless you get a junior suite or a suite. The room was booked via Expedia and when that happens they sort of treat you like an 2nd class guest. I tried to upgrade but nothing was available and I could not use my earned Best Western gift cards in their restaurant called Sunset Grill or anywhere else within the hotel. The first Tuesday once I checked in I called the front desk from the guest room phone but the phone kept ringing and the automated attendee kicks in and you press "1" or "0" and it rings the front desk again. I waited for at least 10 cycles and they finally answered the phone. The next day I called the front desk again from the guest room phone and this time it took longer than 20 minutes. I had 2 personal cell phones with me and dialed from my cell phones and they still would not answer, at this point I had 3 lines going and non being answered. When the front desk finally answered, I asked her why she didn't answer the phone and she answered, " she was busy with another guest at the front desk. So I asked her is it a policy to check in guest and not answer the guest phones when they call from their rooms? I mentioned of all the hotels that I've been at if the front desk is busy with a guest they usually just pick up the phone at least after 5 to 10 rings and asks if they can call the guest back once they are done or place them on hold. I asked for the manager to call me and to this Friday I still haven't recieved a call from the management. So if you like a decent hotel that is horribly managed this is the hotel for you.
joelee337
Understaffed & Needs Repairs
Reviewed 2 november, 2021
We stayed here for 5 nights in October and viewed 3 rooms in this hotel. Overall it's prettier than average and the rates are certainly good but not good enough to return. Also, BW says they have a price match guarantee but when we tried to have them honor Groupon's rate, they were unable to match the price. This hotel seemed to have a lot of visiting contractors staying here during the week and then large groups of folks on the weekend. The contractors were fine but there was a lot of men smoking in the parking lot in the evenings which explains why our first room smelled like smoke. We requested and received another room on the ground floor pretty quickly. The hotel doors open automatically which was nice for handicap accessibility but they aren't locked at night. So, not only is there a security issue here (granted the neighborhood seems pretty safe), but the automatic doors opening at night seems surprisingly easy for anyone to stroll through the hotel. At a minimum, the automatic doors should be turned off at night I'd think. When I inquired about security, the first staffer told me the doors lock at night. When I called the front desk to ask what time they lock - so as to avoid a long walk to the front doors possibly, I was told they don't lock at all and the hotel was waiting for repairs or upgrades to fix this. hmmm. The Good: - Landscaping is very pretty here. The courtyard has a pretty, well lit fountain and seating areas. - The lobby area and the floors above it are also very pretty with seating areas on the 1st & 2nd floors. - The restaurant on the 3rd floor is nice, with tables with views of the courtyard. - All 3 rooms we were in were pretty quiet & beds were all good quality. - There is an electronic feature after logging into the internet that lets you make requests or report problems. That app/website worked great the one time we used it for a housekeeping request. Unfortunately, once you close the window/app, it seems impossible to get it back again, despite turning wifi or device on/off. - Laundry facilities on site were working & easy to use with an App download to pay via credit card if you don't have quarters. - The upper level rooms with decks were much brighter. - Housekeeping did not seem understaffed and they were always responsive and easy to locate. - Internet worked well - no problems. - Bathrooms were fine - standard but no issues. - Fitness center is small but fine. - Located right on the highway but noise wasn't too loud and only a 3-min drive from downtown Carpinteria where there's a lovely beachside boardwalk walking path. The Not So Good: - This hotel is seriously understaffed it seemed. There were about 7-8 calls to the front desk over the course of our 6 days that were never answered - all during daytime hours. At one point, I had to walk to the front desk to find someone and there was still no one there. I waited a few minutes and finally knocked on a nearby 'team members only' door and found someone. - There were a ton of broken things in our rooms. The coffee machine in one room worked great for the first cup of coffee but had issues after that every day; the outlet plugs on the lamps or wall were very sensitive & required lots of fidgeting to get them to work; one broken lamp in one room; the phone was broken in another room. - The tv worked fine but the menu/guide never worked once so there was no way to see what was on TV other than to scroll through all the channels. Finally we pulled up a guide on the Cox cable website and that worked. - Pool is small and full of leaves/dirt. - Hot tub is Super small. We never saw anyone in either the pool or hot tub all week. - The one night I went to order food from the restaurant, I called and called and no one answered. Finally I called the front desk and they said it closed for that night (a Thursday?). - The rooms were mostly clean but only if you didn't look too closely. In the room we stayed on our last night there were stains in several places on the floor and on a chair. Our other room on the first floor always smelled musty but that was after getting transferred from a room where someone obviously had been smoking so we were just glad not to be in that room anymore. When we got an upper level room, we found that musty smell wasn't there and wed' guess it's a first floor problem. Overall this place might have been OK given it's prices relative to other hotels near Santa Barbara if we'd only have stayed one or two nights. 5 was way too many here.
Debbie L
Hidden gem
Reviewed 18 october, 2021
This is probably my favorite Best Western that I've stayed at. The building and courtyard are so nice that it feels like you're staying at a high end boutique. We had breakfast at the restaurant, which was just OK and the pool this time was littered with leaves. It's convenient to the highway but not noisy and just a couple of miles to the polo fields.
tvdeegan