Memories Paraiso Beach Resort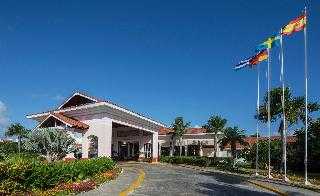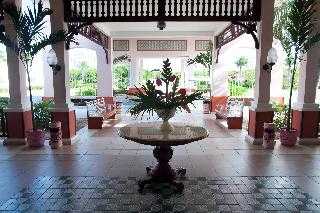 TripAdvisor Review
Based on 7216 review
See all
The resort is located in the heart of Cayo Santa Maria in Santa Clara, an area renowned for its smooth stretch of velvety sands and naturally clear blue waters. Imprints of Spanish colonial style and design can be found at this beautiful vacation hideaway, just north of Cuba. From its stained glass ...
More details
Availability
Select the date of your trip
Select the date of your trip to check room availability.
Property Info
The resort is located in the heart of Cayo Santa Maria in Santa Clara, an area renowned for its smooth stretch of velvety sands and naturally clear blue waters. Imprints of Spanish colonial style and design can be found at this beautiful vacation hideaway, just north of Cuba. From its stained glass windows to its classic thatched roofs, the venue blends culture of Santiago de Cuba and hints of Spanish colonial architecture and design with the vibrancy of a flourishing tourist attraction and destination hotspot. Whether one is looking for days brimming with nonstop action and entertainment, or ...
More details
Check-in starts at: 15:00
Check-out ends at: 11:00
Property Amenities
Guest rating
TripAdvisor
Travelers rating
Excellent

2211

Very Good

2526

Good

1447

Reasonable

619

Bad

413
Travelers profile
Business

23

Couples

2636

Solo travel

234

Family

2375

Friends getaway

1375
Scores Summary
Cleanliness

Location

Rooms

Service

Sleep Quality

Value
Home away from home
Reviewed 10 september, 2020
I have been to Memories Cayo Santa Maria for 7 consecutive years with my 2 sons now 17 and 21 yrs old. The staff are awesome, namely Alejandro, Ridel, Liban, Yanet and (last but certainly not least) Yaniris!! In this relaxed, clean and friendly environment, I have enjoyed feeling at home and welcomed each year by those I consider friends. If you're not pretentious yet have high standards and discrimating tastes, if you want to experience peace amidst carefully manicured grounds, among genuinely good people. GO TO MEMORIES! It is indeed PARAÍSO.
DNoox
How Much of the Problems were because of Covid or Cuba?
Reviewed 11 april, 2020
We visited as a family of 4 (with 2 rooms) March 11-18. Overall, the beach was just beautiful, pool was satisfactory (tiles missing, mold), staff were lovely especially Eva from the kids' crew and most others we interacted with (except front desk) and we never went hungry. We have no idea how many of the problems were because of the changes at the resort due to Covid or if it was just how it is in Cuba. There are no phones in the room and it was a huge hassle to have to walk a far distance to the lobby whenever there was a problem, and there was a lot. No toilet paper, not enough towels, keys didn't work, etc. Food was edible, but very repetitive. Things would run out of the buffet and not refilled. If you are willing to wait 20-40 minutes for the grill or pasta bar then you have more options. But if you are a picky eater, it will be very challenging here, if you get sick of eating the same thing, this is not the place for you. Drinks: they never had mint or fresh lemon or lime, only had lemonade (sugar water) tonic, cola, fanta and sparkling water - and they only had those some of the days and usually only one at a time. No juices or other pops and they ran out of tequila, vodka, beer and other spirits on a regular basis. So basically you could never get the drink you wanted because they were always out of most of it. Half way through our visit, because Sunwing stopped flying into the area (Covid), the resorts were half full and they decided to shut down this resort BUT they did NOT move us. We were stranded at the far end of a shut down resort walking a km the other part of the resort for everything. No restaurants, no bars. When we noticed it was empty and they shut down the restaurants and buffets, we started asking around, everyone else was being moved to the other resort when we inquired at the front desk they just said "everything's okay" and "no problem" and "it's fine". As the week went on we were more and more frustrated and were just ready to come home as we were sick of walking so FAR to the other resort to get any service or amenities. Overall, the beach was beautiful and we'd return for the weather and that beach, but we would not come back to this resort - any of the 3 parts. And going into it, everyone said there was constantly golf carts to take you around - that was not the case. With all the Covid scare, it was unfortunate timing and I don't know how it would have been handled at another occasion, but it was just not well taken care of. And just a side note for the management. You need to do something about the bathroom at the Memories pool. It was disgusting. It needs to be cleaned and serviced WAY more often since everyone uses it for that huge pool AND the grill. Give more than 3 toilet paper rolls FOR THE WHOLE DAY. Unacceptable. Soap, toilet paper and bathroom cleanliness should be more of a priority. Overall, we had beautiful weather and enjoyed the beach and pool. If that's all that matters then go for it, but if you are worried about all the other things like food, drinks, rooms, cleanliness - it's not worth it. Find somewhere else. Hope we all get to travel again soon!
dandieandie
OK
Reviewed 29 march, 2020
I was recently in Cuba on March 12-19th and it was my first time there as well. I didn't really know what to expect but there wasn't really much... It was a run-down resort that needs a lot of upgrades to the lobby and rooms our room was ok but could have been cleaner. The staff, however, was amazing though they were very helpful and nice. The only thing I didn't like was asked to be moved to another resort but in a while, I was kind of glad because the Grand Memories was a lot better than this place!
Movy1011
Disappointed!!!
Reviewed 29 march, 2020
We were so disappointed with our room, it looked like they had put together old furniture that no one wanted in one room, broken and missing lamps, our fridge door broken, the bedding for the bed was not there. In the hallway it smelled like someone had gone to the bathroom and also smelled musty. When we arrived at the hotel we couldn't find anyone to help us find a place to eat, no one really spoke English. We walked around for almost 3 hours before another tourist told us where to eat. There were no maps of the resort to show you where everything is. This resort is so big and it is easy to get lost. Our first day we spent almost 3 hrs. trying to get some one to help the us with directions , the front desk do not understand English for the most part and are useless in helping you. I have been to Cuba 2 times before and my experience then was great. The pictures that they show of the rooms are misleading!!! We were moved twice because of the rooms. When one goes on a vacation you just want to enjoy your stay, but we didn't. We will never go to this resort again.
Sunshinegirli
Perfect
Reviewed 15 march, 2020
Everyone has been very nice. The coffee at the lobby are fantastic. Orestes at customer service was wonderfull very helpfully and number 1!!! Thank you for everything. I will come back next year. I'm enjoy everyday!!!
rosacT7525MB