TripAdvisor Review
Based on 3545 review
See all
With an enviable location on the sunny south coast of Madeira, the Enotel Lido Resort Conference & Spa - Madeira is a wonderful all-inclusive beachfront hotel offering the services of a 5-star hotel complemented by first-class hospitality . Guests have access to a wide range of leisure facilities, ...
More details
Availability
Select the date of your trip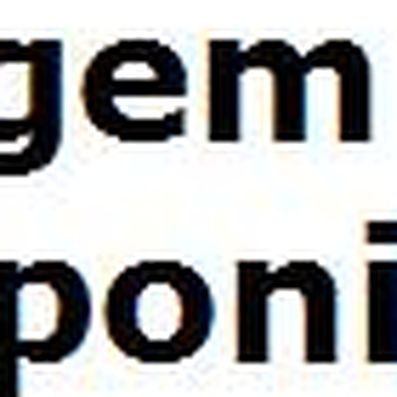 STANDARD
Standard rooms have a balcony with side sea view, have an area of 28.45 m2, 2 beds 110 x 200 m or 1 double bed 160 x 200 + 1 bed 100 x 200 m...
See more details
Cancellation Policy
Amenities in this room:
Max 3 adults
Max 1 child -
by 6 years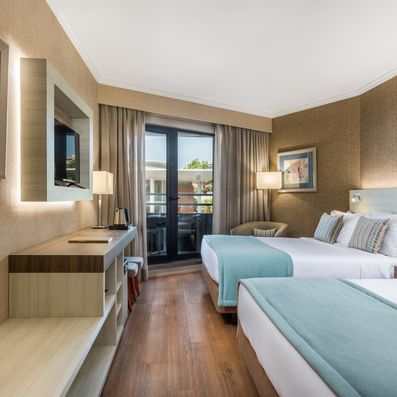 FAMILIAR
The Family rooms have an area of 33.20 m2, a balcony with a side view of the sea and two double beds 160 x 200 m. It has a balcony with an a...
See more details
Cancellation Policy
Amenities in this room:
Max 4 adults
Max 1 child -
by 6 years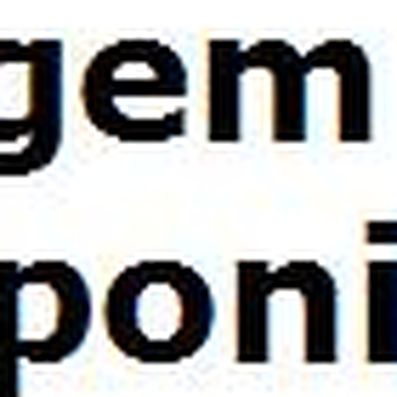 SUÍTE
The Suite has an area of 60 m2 with a living room, table and armchairs consists of 2 beds of 110 X 200 m or 1 double bed 160 x 200 m. Bathro...
See more details
Cancellation Policy
Amenities in this room:
Max 2 adults
Max 1 child -
by 6 years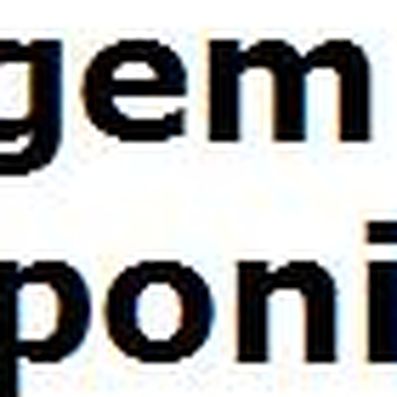 SUÍTE FAMILIAR
These elegant suites have two bedrooms with 4 beds 160 X 200 m and also a private balcony and front sea view. They have a living room and a ...
See more details
Cancellation Policy
Amenities in this room:
Max 8 adults
Max 3 children -
by 6 years
Property Info
With an enviable location on the sunny south coast of Madeira, the Enotel Lido Resort Conference & Spa - Madeira is a wonderful all-inclusive beachfront hotel offering the services of a 5-star hotel complemented by first-class hospitality . Guests have access to a wide range of leisure facilities, ranging from swimming pools to the gym. Indulge yourself in the care of Spa Moments, which offers a range of revitalizing treatments. The hotel is also the ideal place for conferences and professional events, with eight fully equipped rooms capable of hosting 790 participants. Accommodation at Enot...
More details
Check-in starts at: 12:00
Check-out ends at: 14:00
Property Amenities
Cot available on request
Rooms for the disabled
Accepts major credit cards
Polyglot Team
Gymnasium
Stage
Jacuzzi
Cleaning / Laundry Services
Laundry / Dry Cleaning
Daily maid service
several
Broadband Internet
Elevator
Free Wifi
Wheelchair Accessibility
Smoking area
Business Facilities / Facilities
Photocopies
Fax
Meeting Rooms
Steam room
Conference Center
Business Center
Reception services
24 hour reception
Food & Beverage
Pub
restaurant
Buffet Restaurant
Cyber Point
Cocktail Services
Transport options
Pool Bar
Parking
Garage
Pool and wellness facilities
Pool
Outdoor Pool
Babysitting on Request
Free fitness center
Turkish bath
Indoor pool
Massage Service
Children's outdoor saltwater pool
SPA
Stores
Gift Shop
Hair stylist
Beauty Salon
Family entertainment and services
Kids Club
Guest rating
TripAdvisor
Travelers rating
Excellent

1974

Very Good

1098

Good

368

Reasonable

67

Bad

39
Travelers profile
Business

16

Couples

2128

Solo travel

48

Family

656

Friends getaway

306
Scores Summary
Cleanliness

Location

Rooms

Service

Sleep Quality

Value
first time visit to Maderia - excellent choice
Reviewed 5 december, 2021
Lovely Hotel - great food - great staff, the whole experience was effortless! We could not fault the Alantico restaurant, breakfast plentiful, with loads of choice, breads especially good! Evening buffet equally good! We tried the Italian on 2 evenings, both tasty (same starters & dessert, different main) The Madeiran we visited just once but it was very good too. We loved the seeing the Hawk man around keeping the pigeons at bay. The wine was (surprisingly) good for all inclusive, as were the choice of cocktails and spirits, with generous measures. Our room large and spotlessly clean, as was the rest of the hotel, good toiletries, a bath and a big shower, afternoon sunshine on the balcony. Entertainment mixed, although we loved the traditional dancing evening. A really good place to stay which included a massage each with no pressure to book other treatyments, I wouldn't hesitate to recommend! We used Planeta Azul for a day trip out east - collection from the Hotel. We would stay there again
Seaside54137843602
Just fabulous!!
Reviewed 4 december, 2021
I would highly recommend this hotel. The staff are just wonderful and go out of their way to ensure your stay is comfortable. Only exception was the reception staff, not quite so lovely as all the waiters and bar staff sadly. We are quite well travelled as a family and I would say this is the best all-inclusive hotel we have stayed in. The rooms and the hotel in general are so spotless, we had a room on the third floor overlooking the pool and with a sea view. The food - oh wow! The food is amazing, so much choice at every meal time. We really got our moneys worth as it was so good, absolutely everybody catered for, sometimes in the evening we were just spoilt for choice. At every mealtime the waiters serve you drinks so you don't have to go and get them yourself which is a great touch. My nine year old daughter can be quite fussy and she loved meal times. The pizza that they serve at lunchtime is gorgeous, made in front of you. Lots of wonderful salads, veggies and meat/fish options. The rooms are cleaned daily to a very high standard. They also supply you with pool towels and the bathroom is stocked with great toiletries. They also give you your own plastic water bottles in your room that you can write your name on and refill. The pool is quite small sadly, we went in half term and it wasn't that busy, not sure how they will cope in the height of summer but that was just one very small downside, plus its absolutely freezing! The hotel is well situated with shops, other bars and restaurants close by. We only ate out one night as we found the hotel food so good. We got a taxi in to Funchal a few times which is a lovely place to visit. We also did a whale watching trip and spotted three Sperm whales, lovely experience. The hotel employs a Hawk, "Jamie" to patrol around breakfast and lunchtimes to keep the pesky pigeons away, however the local pigeons must know that after 3pm the Jamie goes home and they come down and grab everything left on tables near the pool. They were a bit of a pest come 3/4pm, but again just a small downside. The drinks were fab, the waiters often bring out trays of cocktails and wander around serving them to people, I drank so much Aperol Spritz I'm surprised I didn't turn orange (!) I would highly recommend this hotel and Madeira in general. The local taxi drivers were great, one took us to Ronaldo's house to show us where he lives when he's "home". Madeira is just so pretty too, well worth a visit. We travelled 25th October for a week and the weather was amazing. Thank you Enotel Lido for a wonderful holiday.
louiserobins198
Great Hotel
Reviewed 30 november, 2021
This hotel is so stunning. Right in the beach and not far from the city centre of Funchal. It's very clean, the staff are so friendly and helpful and general a great overall stay for me and my family. We did all inclusive and the food and drinks were tasty and so many options available from vegan to vegetarian to seafood and meat lovers. I can definitely recommend this place and would definitely visit this hotel and Madeira again. It definitely is a five star hotel and so many options for activities and entertainment to do within the hotel.
wendolbooby
Another Welcome Return Visit
Reviewed 30 november, 2021
We have just returned from a three weeks' holiday at the Enotel. As repeat guests, we were curious to see the renovations but with some trepidation, due to negative reviews. We did enjoy having breakfast and dinner outside the main restaurant but creating this space has indeed resulted in a car park effect downstairs, detracting from what used to be a sunny open plaza. It can't be undone but surely a lick of paint, more ambient lighting and plants would soften it up at least. You can't have lunch in the main restaurant any more which isn't really a problem if only they could keep the food hot! Breakfast and dinner are better with plenty of choice. However, if you do have concerns/requests, speak to the Food and Beverage manager. He is an almost constant presence around the restaurants, is very friendly and approachable and will do his best to help you. Same with the General Manager. Overall, we enjoy the food. If you want genuine 5 star dining you're going to have to pay a lot more. At 60 and 72, we may be regarded as 'more mature' guests but no, the entertainment was not excellent for us, never has been. It's too old fashioned! A lot of us in this age range didn't spend our misspent youths listening to Tea for Two and Begin the Beguine and we don't want to do it now. We did enjoy Gogio's music quizzes, however, and listening to MTV in the sports' bar and just relaxing and chatting with other guests in the evening. We do like to dance but again, the disco was too old fashioned for us. As the hotel was quiet, I was fortunate to get the indoor pool to myself a lot of the time. I love swimming and it's just the right temperature for doing laps. Special mention must go to the lovely Sofia who does the aqua gym and stretching classes. She helped make my holiday. Staff everywhere are just excellent. They really are the hotel's best asset and one of many reasons we keep coming back and will continue to do so. We hope the owner pays them accordingly! Obrigada, Enotel Lido. We hope to see you again next year.
Christine B
3rd visit... Good.. but some niggles.
Reviewed 29 november, 2021
Our 3rd visit here... There have been changes... but not all for the better. Staff are nothing short of wonderful. Room is clean, spacious and well equipped. Decor is fine. Public spaces are spotless and I felt VERY safe. Sadly the former gorgeous pool has been replaced by a smaller 'infinity' pool... but the view of the sea is interrupted by trees... thus defeating the object... except people walking by the hotel can see it and might have been impressed I suppose. The main restaurant outside seating area has been extended over the previously attractive plaza type space. Great for those wishing to eat outside in the evening... not such a nice aspect underneath. More like a concrete underpass. They've tried to jazz it up with planting but has spoilt it in my opinion. Lunch buffet was understandably quite restricted due to low occupancy at this time of year and Covid... but there's no excuse for cold food! Breakfast in the restaurant was excellent but avoid the pancakes... they were inedible. Cold, thick and rubbery. Evening buffet more extensive but not the best. Perfectly adequate but not '5 star' in my opinion. I wanted to give the food a great review but sadly I cannot. Drinks in general are generous and pretty good but cocktails are not the best. Great coffee. Ask for 2 tea bags if you want a decent cup of tea. Ice cream is delicious. Entertainment is excellent for the more mature visitor... but... I love a good pianist but he and his pal on the accordion seemed determined to perform every tune/song in everything but the correct tempo. (And why use 1 note when you can twiddle about with 5?.. arggggh!) Lastly we arrived just as the new weekly Covid testing was required for visitors. !!!The following is NOT a criticism of the hotel!!! We walked for 20 minutes to the 'tent', then queued for 3 hours (!) On Saturday morning. 3 APPLE users got an email same day... 3 Android users did not! It was a farce. The old and infirm were all queuing in the hot sun for hours! No-one was advising the long queue of wait time or explaining that you had to scan the QR code (displayed on the tent) to book a slot which was supposed to speed it all up. (Still a dog's breakfast!) Some older visitors turned with no mobiles. Now, you had to get an email to accept a data protection statement before having the test. Not possible for them - so goodness knows how they went on. It held up the queue for 45 minutes! Then you're supposed to get an email back with result in a few hours. 3 iPhone users got theirs... 3 of us Android users had to go back on Monday... that's 3 days of the holiday curtailed as you aren't supposed to be able to get into venues without it. So if you come to Madeira... ensure you have a mobile phone with mobile data for Internet access (or able to tether)... or you are in for an excruciating experience. However, to ALL the staff at the Enotel... thank you. You are all lovely.
Sue W