Westgate Smoky Mountain Resort & Spa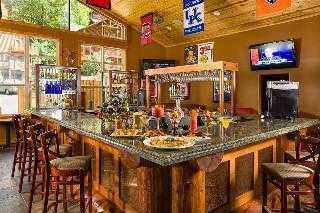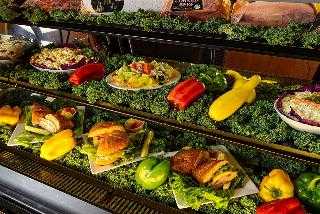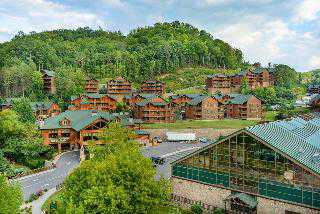 TripAdvisor Review
Based on 3365 review
See all
The Westgate Smoky Mountain Resort & Spa is a 3.5 star property located in Gatlinburg, Tennessee, offers guests all the comforts of a fully furnished home, all within minutes of Great Smoky Mountains National Park – the most- visited national park in the United States – as well as Dollywood theme pa...
More details
Availability
Select the date of your trip
Select the date of your trip to check room availability.
Property Info
The Westgate Smoky Mountain Resort & Spa is a 3.5 star property located in Gatlinburg, Tennessee, offers guests all the comforts of a fully furnished home, all within minutes of Great Smoky Mountains National Park – the most- visited national park in the United States – as well as Dollywood theme park and bustling downtown Gatlinburg. With easy access to a multitude of outdoor recreational opportunities and a variety of onsite amenities, including an amazing indoor/outdoor water park, your dream vacation is waiting at Westgate Smoky Mountain Resort & Spa! You'll be asked to pay the following c...
More details
Check-in starts at: 15:00
Check-out ends at: 11:00
Property Amenities
Reception services
Concierge
Guest rating
TripAdvisor
Travelers rating
Excellent

1374

Very Good

736

Good

480

Reasonable

305

Bad

470
Travelers profile
Business

32

Couples

887

Solo travel

21

Family

1785

Friends getaway

154
Scores Summary
Cleanliness

Location

Rooms

Service

Sleep Quality

Value
Sales Pitch and Condescension
Reviewed 10 january, 2022
We own a Villa in Kissimmee FL but decided we wanted to try a different location this year. The views and first impressions of this resort are PHENOMENAL! Check in was a breeze and Gage at the front desk was more than fantastic. We immediately thought of transferring our ownership to TN and Gage said it was a fairly simple process. We were assigned a "concierge"to take us to our Villa. Since they did not have a comparable Villa to the one we own in FL, we were told we were upgraded to one of the largest Villas on property. One of the first things I said to the concierge was how beautiful the property was and we might want to transfer ownership. He said, You can't buy here honey, unless you have an extra $150k laying around. He went on to ask us who we knew in order to get the Villa we were assigned, what we owned in FL, how he never sees FL owners, and just a general disbelief that we were able to stay there. He then scheduled a 30-45 minute "non sales pitch" meeting for later in the week, telling us it was merely to get our impressions on the property. We don't have a concierge in FL so we tried to tip him. He informed us he "didn't need it" because, and I quote, "I make six figures". We had so many issues with the Villa and too many to name here. When said concierge followed up for our "meeting" he said we had a "unicorn account" and a "crazy price point" and we should buy a Villa there (opposite of ... you can't buy here honey). My daughter was sick so we could not do the meeting. I asked him to elaborate on his comments and advised of the Villa issues we'd encountered. He did not acknowledge our issues, and in turn became irritated that we said we did not intend to buy there and told us our "upgrade" was the fact that we got to stay there and that "most FL owners would jump at the chance to own at an Elite property", our Villa in FL only being a Premier property. So many contradictions and as soon as he knew his does pitch wasn't working.... wrote us off like trash. If you want to be treated like a second class human who should feel rewarded to be let on the property, reserve here.
137tangieh
Just average with lots of pressure for customers to buy their timeshare.
Reviewed 9 january, 2022
Bottom line: Average. If you couldn't find a better deal elsewhere for your vacation(I've stayed in many good/nice hotels in the area over the past 8 years) and you will keep your cool to say NO to the aggressive timeshare selling tactics during the 3 to 4 hour mandatory tour meeting, then you'll be okay. First the pros: *Great location in Gatlinburg *Large units with full kitchens vs hotel s *If lucky and your unit doesn't face the street you could have great mountain views from balcony *A few different activities are available without leaving resort at extra cost: Waterpark for example(free for resort owners)and some other free like mini golf, heated pools/jacuzzi or small zip line(closed in winter) The cons: *Just like any Westgate resort, the high pressure timeshare selling tactics start as soon as you arrive and end in 3-4 hour tour meeting. Be strong and don't fall for it (prices start $20000 up to $100000 plus) for one or more weeks per year depending on unit size. Nowadays with internet, AirBnB, VRBO, etc there are plenty of choices worth the try before becoming a slave of the timeshare system. *Your personal concierge and management will treat you well until you decline to buy their fish. After you decline you are downgraded from VIP customer to average Joe. Ours (Austin is his name) tried his best even after our decline to buy. SUGGESTION: Make your appointment for the tour towards your last day of your stay that way you will be a VIP for most of the time. *Although Westgate is the largest employer in the area, it is suffering from the current great resignation tsunami and it is greatly understaffed. Probably didn't take enough good care of the employees financially speaking. Typically a hospitality business issue. *We couldn't get a maintenance person to solve a kitchen sink issue in 7 days which was the length of our stay. The excuse was understaffing. *We also attempted to change apartment from higher floor to first floor due to wive's knee issues. We were promised the change after tour meeting. After we declined to purchase timeshare a manager named Jocelyn said that we had no chance to move units. *Attempting to get extra shampoo, soap, towels or toilet paper could table two days. Unless you go to Lobby and ask for it. Doing it at night during winter with freezing temperatures could be a daunting task or simply impossible to do. Plan ahead. *Our unit had nice view but it is dated (attached pictures) SUMMARY: You still can enjoy the property without buying but things can become bittersweet if you don't plan ahead. Hope this helps. Happy New Year.
Alejandro N
Ruined New Years Eve Plans
Reviewed 31 december, 2021
Don't believe what concierge management tells you. My family and I stayed here over New Years Eve and requested a unit on top of the mountain and on the top floor of the building so that we could view the fireworks from our balcony on New Years Eve. What a waste of time and effort. We were placed on the first floor but were promised by a gentleman supervisor with concierge with a Slavic accent that we would be able to see the fireworks just fine from our balcony even though I questioned him multiple times about it he still guaranteed it. He said it was busy and they were all booked. Well bull crap it didn't happen. We were blocked by a mountain range and only saw the top of some of the fireworks so there goes our ruined plans. Family all disappointed. And I've been a owner since 2003.
FloridayGypsy
Beautiful Resort
Reviewed 31 december, 2021
My wife and I loved our recent stay at this resort. Brittney, Billy and Angel all contributed to our good experience. Billy and his son carried all of our luggage up to the third floor for us. The unit was very nice and modern. Views vary greatly based on your unit assignment. There is a store on site for snacks and other basic items. Check in was busy, but there were 7-8 reps working, so it went quickly. The trolley serves the property for those wishing to use it. We look forward to another vacation at Smokey Mountain Resort.
MTNMAN56
Fabulous Resort!
Reviewed 28 december, 2021
We spent 5 nights here the week between Christmas & New Years. We originally booked a Studio, but discovered the studio we booked was more appropriate for a couple, not a family of of 4 with a dog. Don't get me wrong- it was a well appointed studio, just way too small for our family, and the mattress on the sleeper sofa was not going to work for us. Thankfully, after visiting the beautifully Christmas-decorated lobby, Westgate did a PHENOMENAL job of assisting us, upgrading us to a 1-Bedroom (Building 150), with us paying for the upgrade, as I would expect. It wasn't THAT much more to upgrade, and was worth every cent to upgrade! We upgraded to a Deluxe 1-Bedroom/2-Bath Condo with a full balcony that gave us a perfect outdoor space and a gorgeous view! The Deluxe 1-Bedroom we had was absolutely spectacular! We've stayed at many resorts, and this one really ranks up there. The Deluxe 1-Bedroom has a kitchen, living, dining area, fireplace, separate large bedroom, and TWO full baths! It has leather furniture, full kitchens with most everything you could need, a dining table with 6 chairs, washer & dryer, a fabulous extra deep, oversized jetted tub with cool color-changing lights, and dual-showerhead showers with a fabulous rain shower showerhead, and TWO full baths! And, we brought our sweet old dog, who was welcomed at Westgate! ❤️ I read the reviews, and had a lot of trepidation about being approached to buy a timeshare, but we were not once approached about listening to a timeshare pitch. In addition, the Southern Comfort Restaurant was a solid place to eat! Not necessarily a James Beard Award winning restaurant, but some very good dinner options. We all enjoyed our dinner there! Headed to the water park tomorrow. Enjoying every moment of our time here at the Westgate Smoky Mountains! If you are on the fence about this place, definitely book it! Just be sure to go for the deluxe rooms!
daniellev146